You know, the Holidays are right around the corner! In just 101 short days Christmas will be here. To help us get inspired and have lots of ideas to brighten our holidays, I've asked some of my favorite bloggers to help me and share their favorite Holiday ideas with you!
Beginning tomorrow (September 13th), each and every day (that's 100) until we reach Christmas Eve, there will be fabulous projects to make, treats to bake, decorating to inspire and more in our 100 Days of Homemade Holiday Inspiration!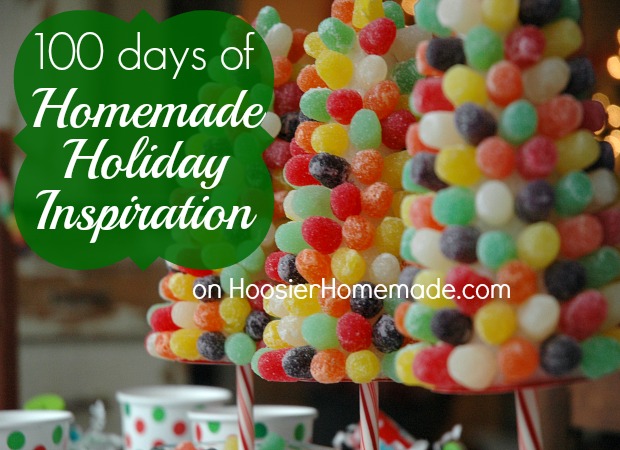 Please join us every day as we spread the Holiday spirit! And follow the Pinterest Board to see all the wonderful ideas!