Time is running out! But you still have so many people on your list that you wanted to make something special for. These Christmas Gift Ideas can all be made in under 30 minutes. There are food gifts, hostess gift ideas, classroom gifts and more to choose from.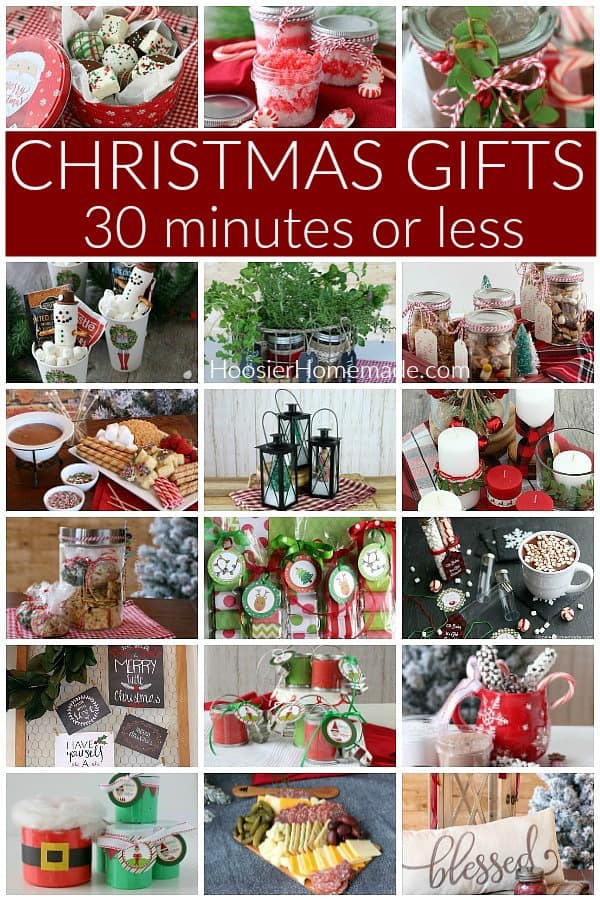 Welcome to Day 88 of the 100 Days of Homemade Holiday Inspiration! Each day we will be inspiring you with recipes, decorating ideas, crafts, homemade gift ideas and much more!
Every year, I begin the holiday season with grand ideas, and well – often life gets in the way and I don't seem to accomplish everything that I wanted including making Christmas gifts for special people on my list.
Over the years though, I have learned to simplify things and create gifts that look impressive but actually took little time to finish. It's really not about how big and expensive the gift is, it's the thought that counts.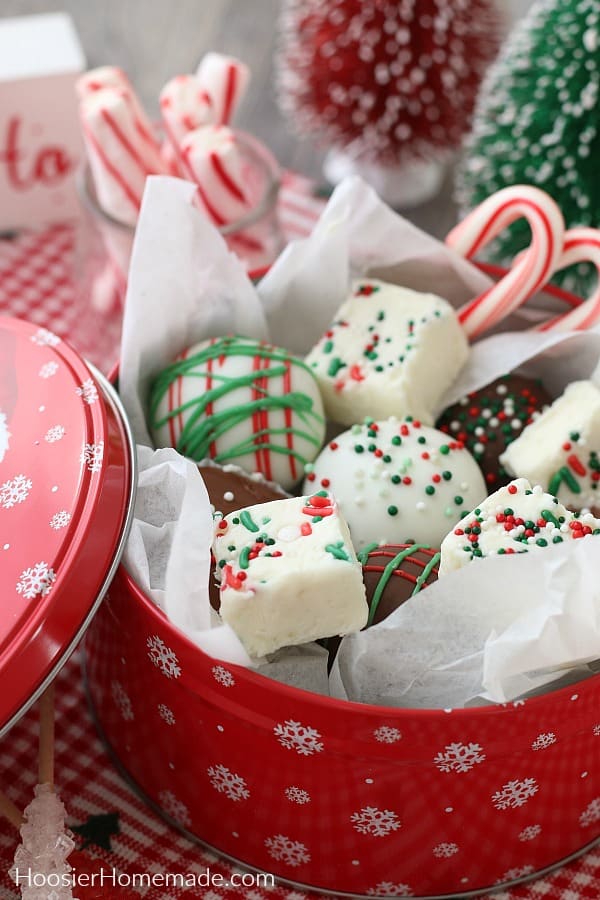 Receiving a Homemade Candy Gift for Christmas is always special, and giving candy is always fun. These three candy recipes all go together in minutes with just a handful of ingredients.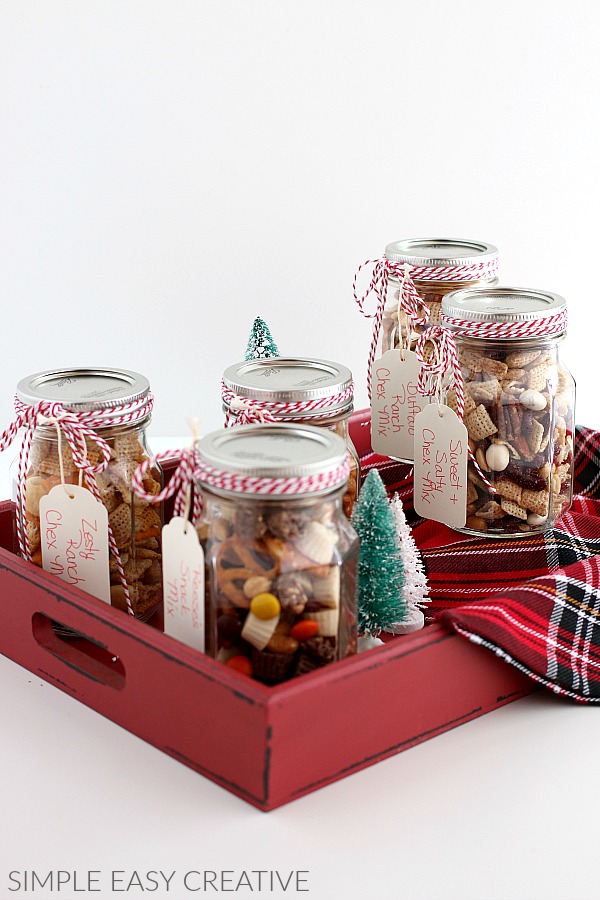 No matter what age you are buying for, snack mixes are popular. They are super easy to make, go together in minutes and can be given in a variety of fun ways. My favorite way is to add them to mason jars, tie with a ribbon and add a tag. You can also get several gifts from a single batch.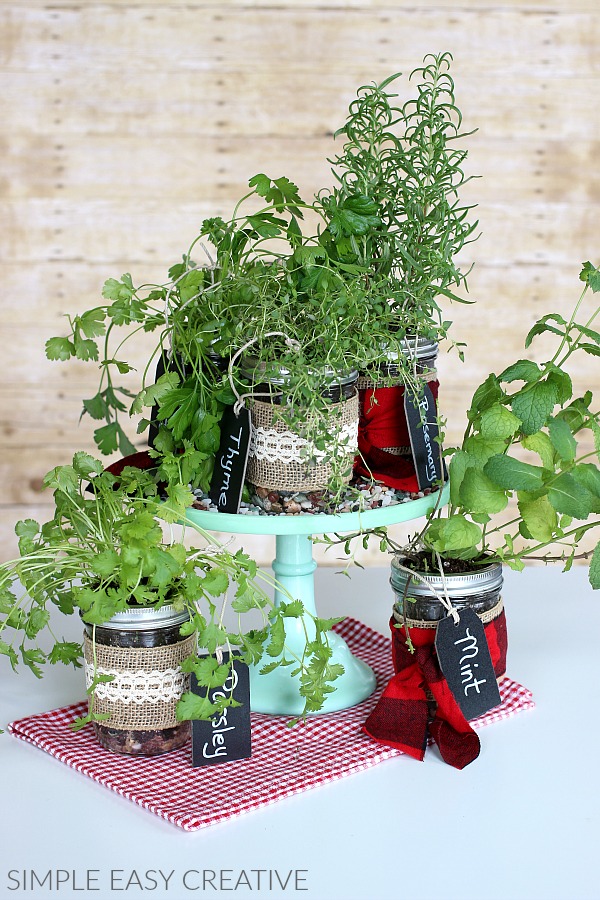 Do you have a cook on your list? Or perhaps a gardener? These Mason Jar Herbs go together super fast! Decorate a mason jar with ribbon or fabric, and plant them with herbs found at the grocery store.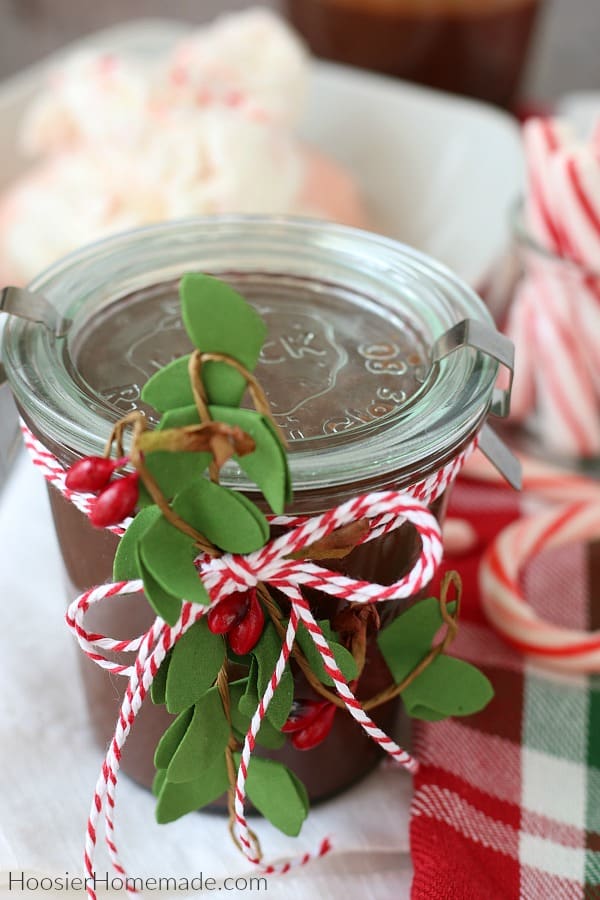 This Hot Fudge Recipe makes a great Christmas Gift Idea! It takes minutes to put together and only three ingredients! Add it to a jar, decorate the jar then give as a gift. Or add it to a basket filled with fun toppings and supplies for an Ice Cream Sundae Bar!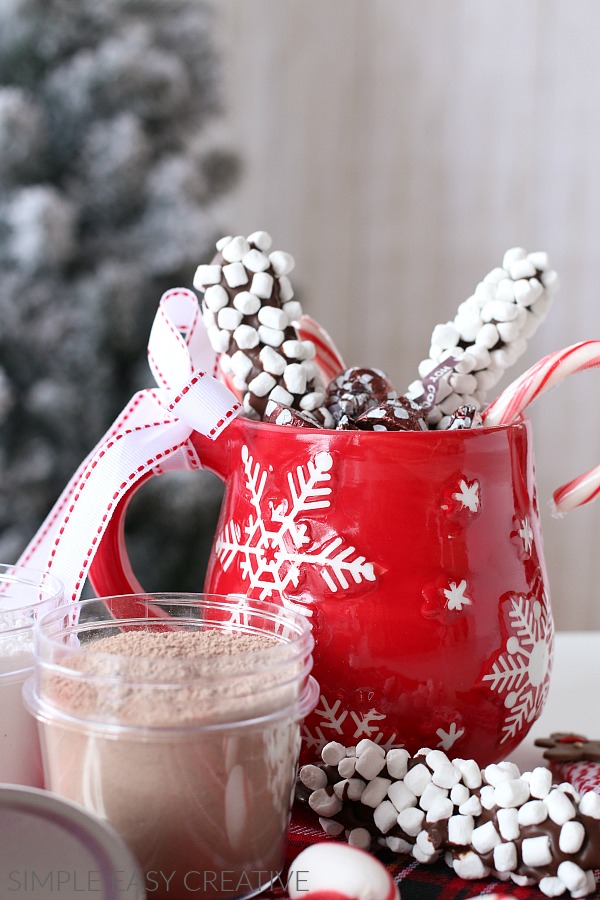 Add these Hot Chocolate Stirrers to a mug filled with Hot Chocolate, a handful of candy and you have a fun gift! These make great gifts for teachers, neighbors, hair stylist, and more!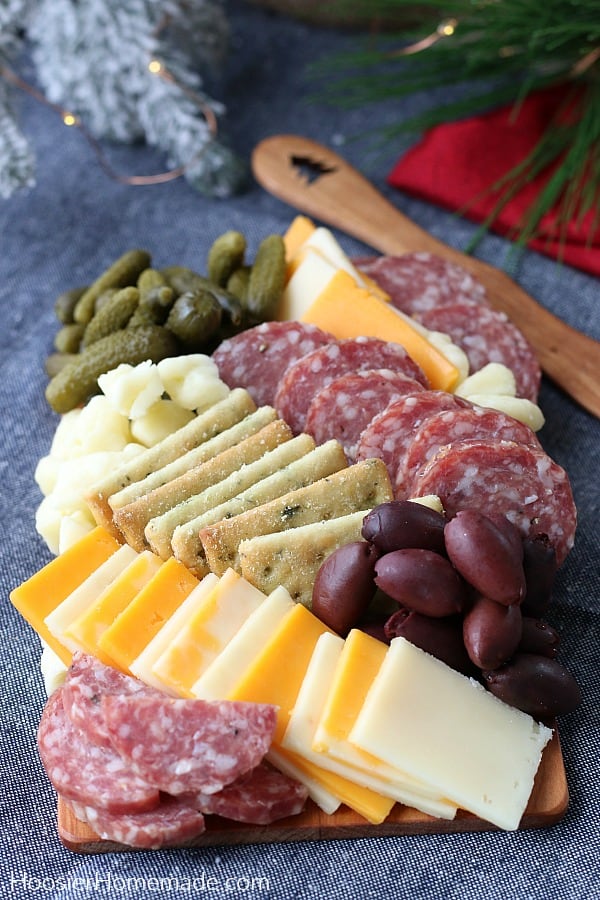 Everyone loves a delicious Charcuterie Board, why not put one together as a gift! This simple gift idea can be given to teachers, neighbors, friends or use as a hostess gift.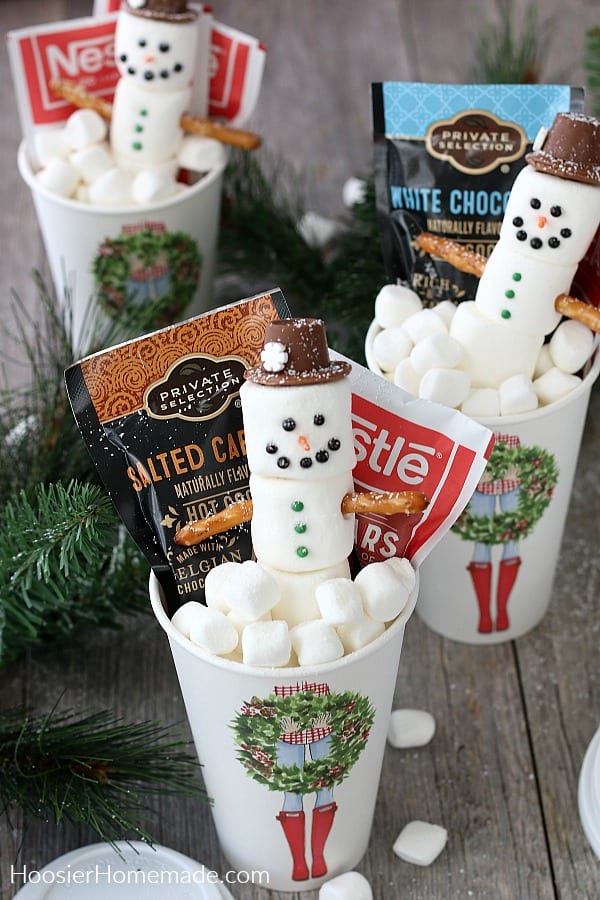 Are you looking for a fun and easy gift idea for teachers, co-workers, or neighbors? These Marshmallow Snowmen and Hot Cocoa Gift Idea are super easy and the kids can help make the snowmen too!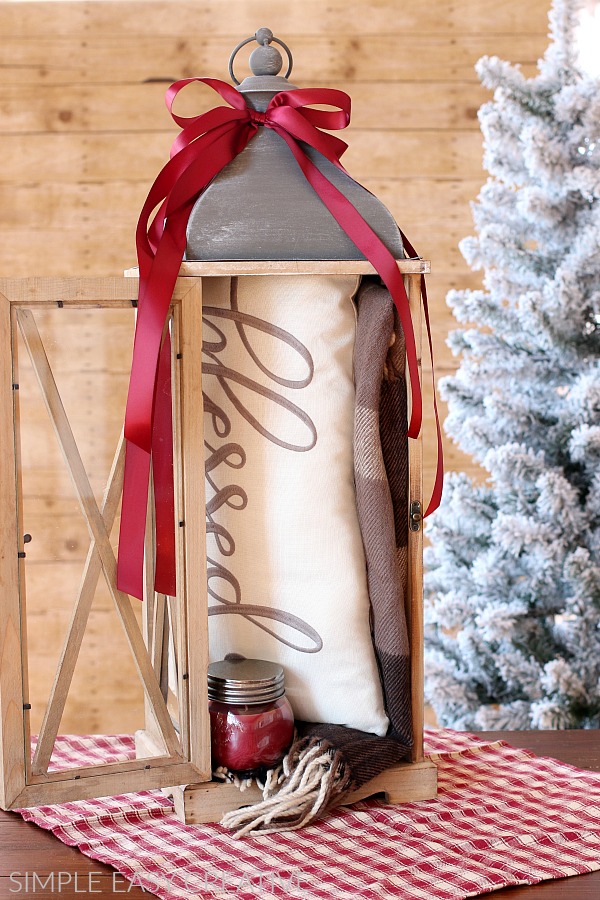 Do you have someone on your list that loves Farmhouse decorations? This lantern filled with a cozy blanket, pillow and candle is a great idea!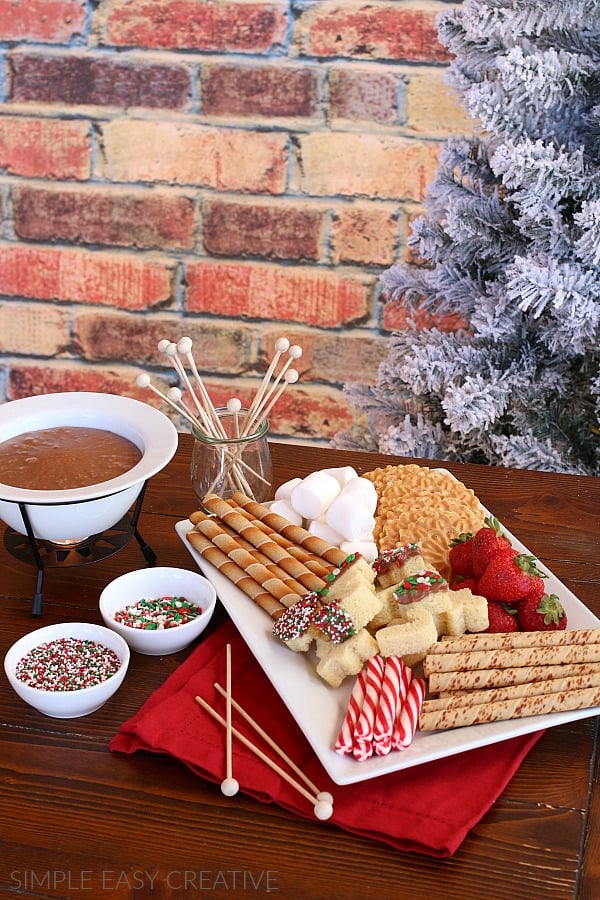 This special treat takes only 2 ingredients and is ready to serve in about 10 minutes! For Christmas, let's add some fun chocolate fondue dippers made from pound cake, plus peppermint sticks, cookie sticks, strawberries and marshmallows.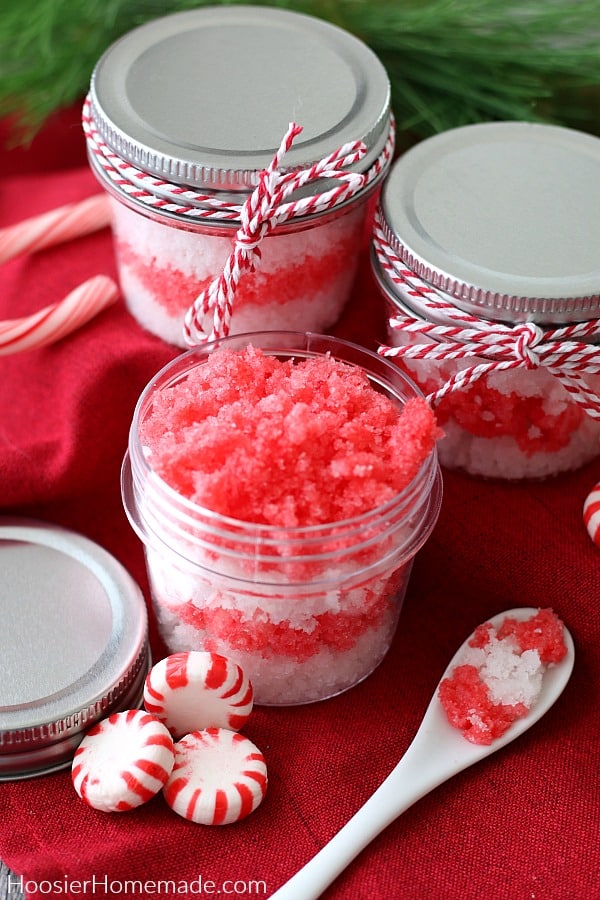 This Sugar Scrub Recipe uses only four ingredients, goes together in minutes and makes a great gift as well! Be sure to make an extra batch to keep yourself. Sugar Scrub can be used on your hands after doing dishes, or keep a jar in the shower or near your bathtub. It's a great way to exfoliate and moisturize at the same time.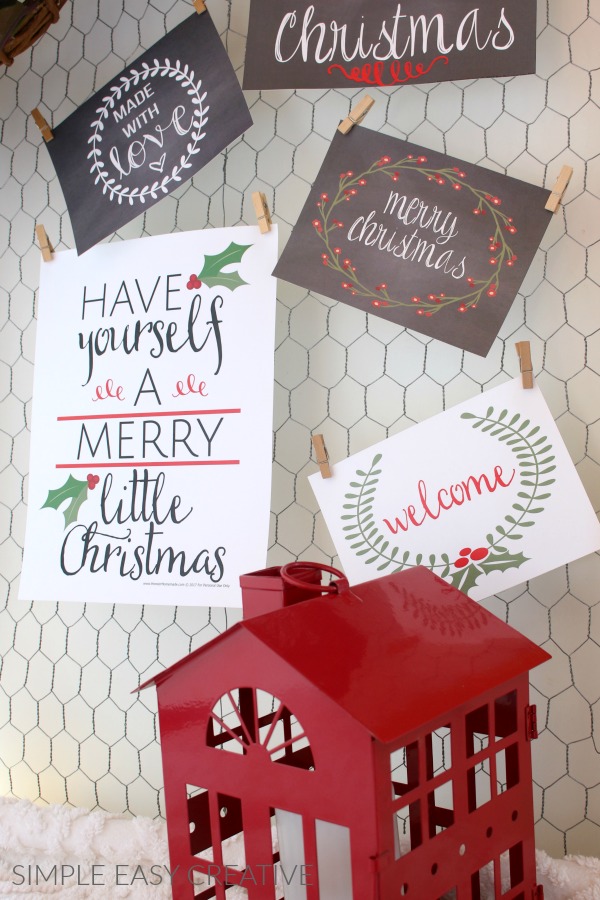 Print out one (or more) of the Christmas printables, add them to a frame and you have a unique gift idea for the hostess or others on your list!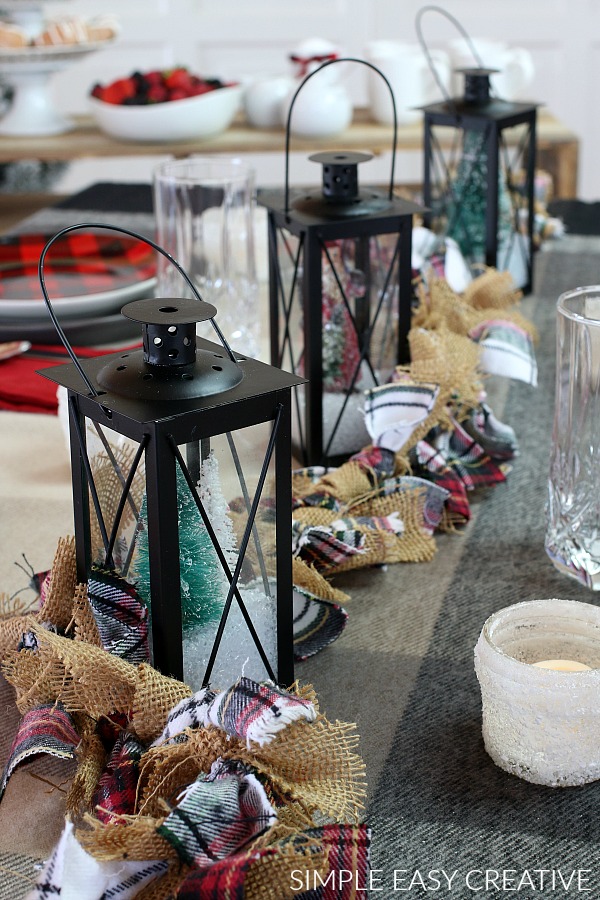 These lanterns can be filled with a variety of things and they take minutes to put together. You can find lanterns in many different sizes and styles at craft stores like Hobby Lobby or Michaels, and also online.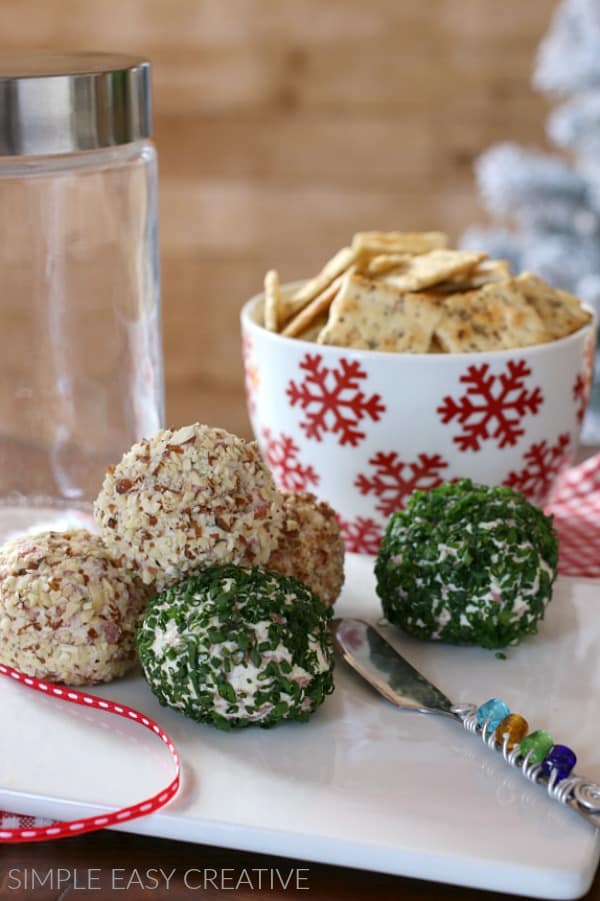 Whip up a batch of Cheese Ball, divide it into small balls, add them to a jar with crackers and you have a great gift for a hostess, neighbor, friend and more!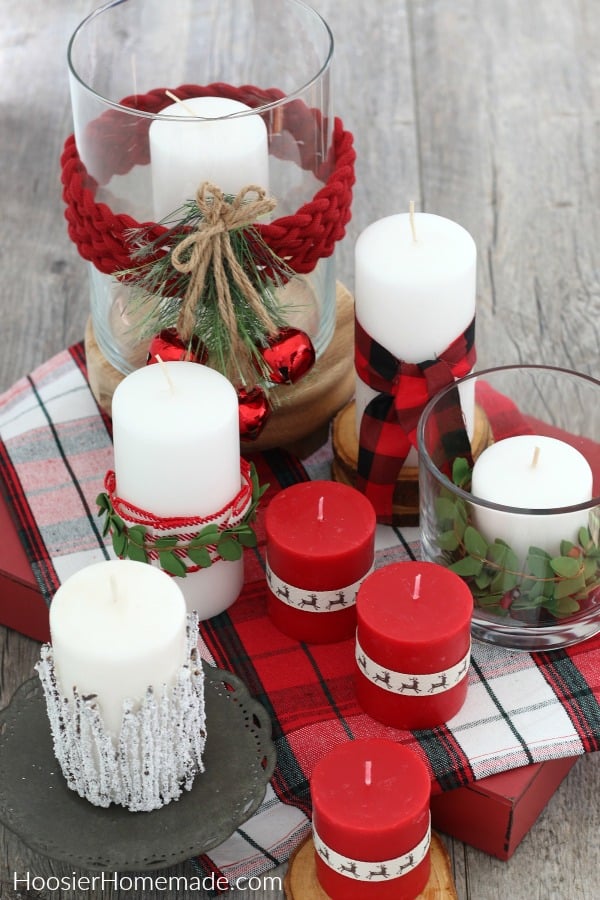 Decorating your home doesn't have to take a lot of time or money. These DIY Decorated Candles go together in minutes, use only a few supplies and are great as gifts as well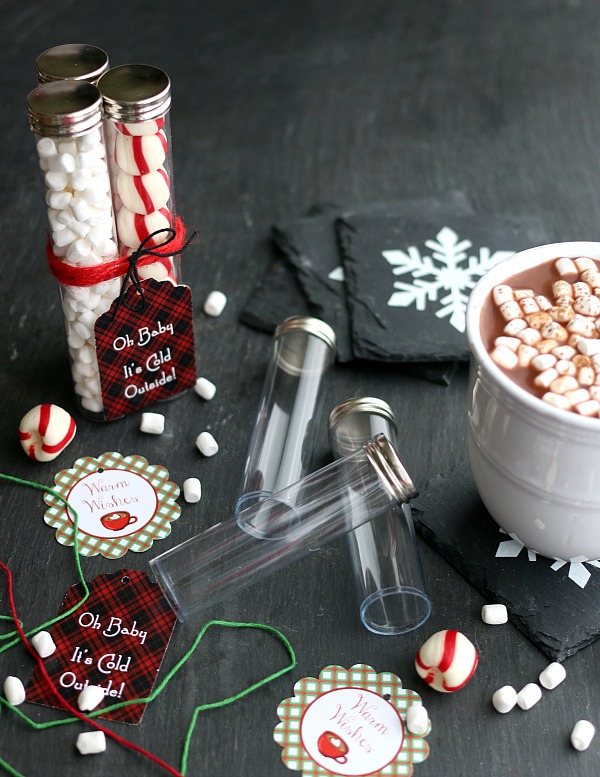 This quick and easy gift idea is always a hit! Add a mug or two, along with the Hot Cocoa Kit and you have a fun gift everyone will love.
Make this Christmas Slime with the kids and give as gifts for classroom parties, play groups or even neighborhood friends. Decorate the containers like Santa and his elves.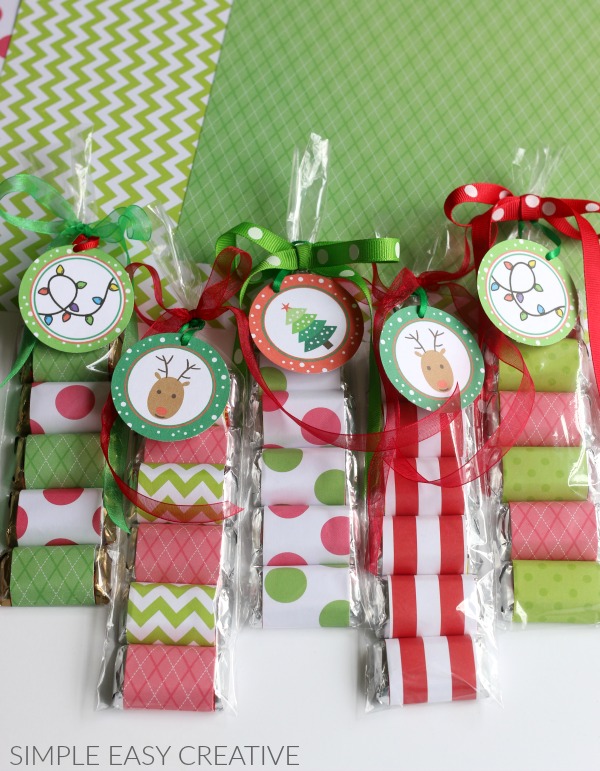 Grab the FREE Printables and put together these fun Treat Bags for teachers, co-workers, neighbors and more!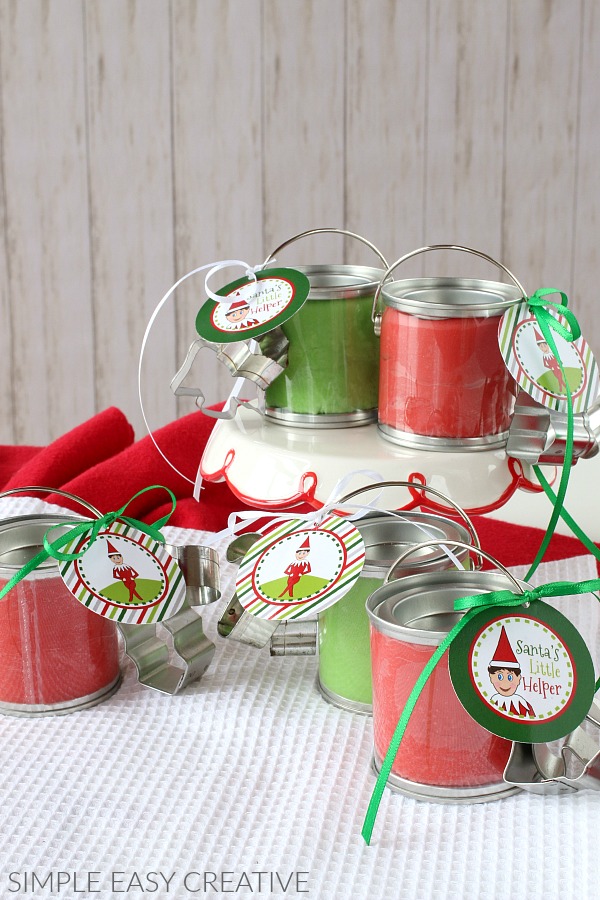 If candy isn't something you want to give (like the treat bags) how about Playdough? Fill these little containers with non-toxic playdough that you can make in minutes, add a FREE Printable and you have a cute classroom gift!
Looking for more gift ideas? These easy Gifts from the Kitchen is just what you are looking for!

Follow along with the 100 Days of Homemade Holiday Inspiration for more simple recipes, easy crafts, homemade gift ideas, decorating tips and much more!