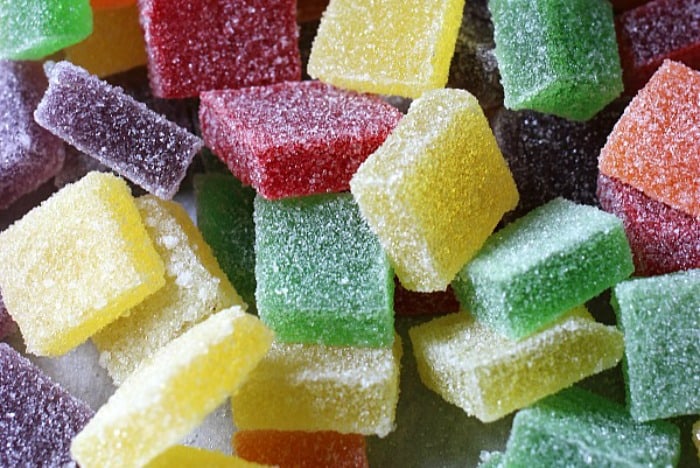 There is something really special about giving and receiving homemade treats and snacks. Whether you whip up a batch of candy for the neighbor, put together a breakfast casserole for a hostess gift, or make a fun gift with Homemade Gumdrops and Peanut Butter Cups for teachers – all that and more in our Gifts from the Kitchen!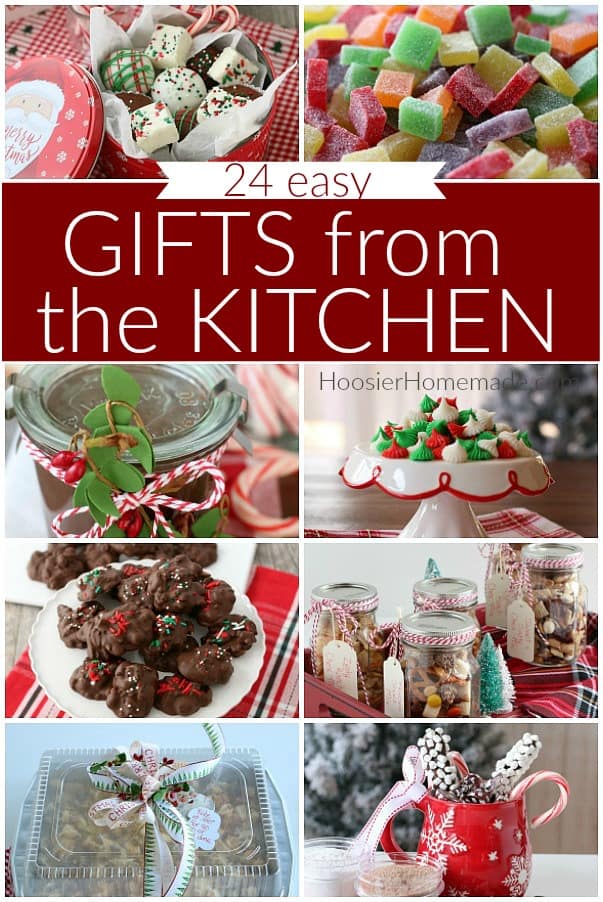 Welcome to Day 93 of the 100 Days of Homemade Holiday Inspiration! Each day we will be inspiring you with recipes, decorating ideas, crafts, homemade gift ideas and much more!
Gifts from the Kitchen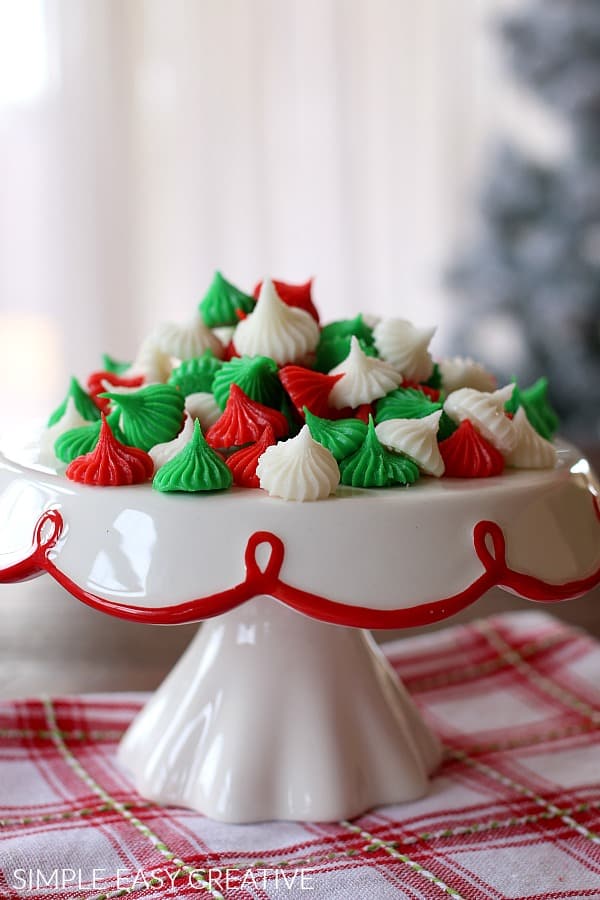 These easy to make Cream Cheese Mints will be perfect on your Christmas dessert table! All your friends and family will love them as gifts as well!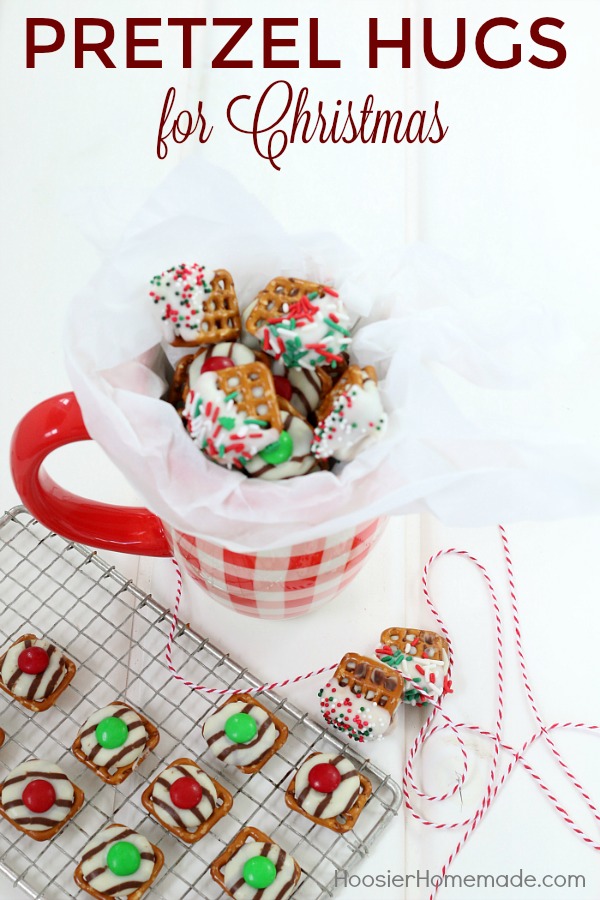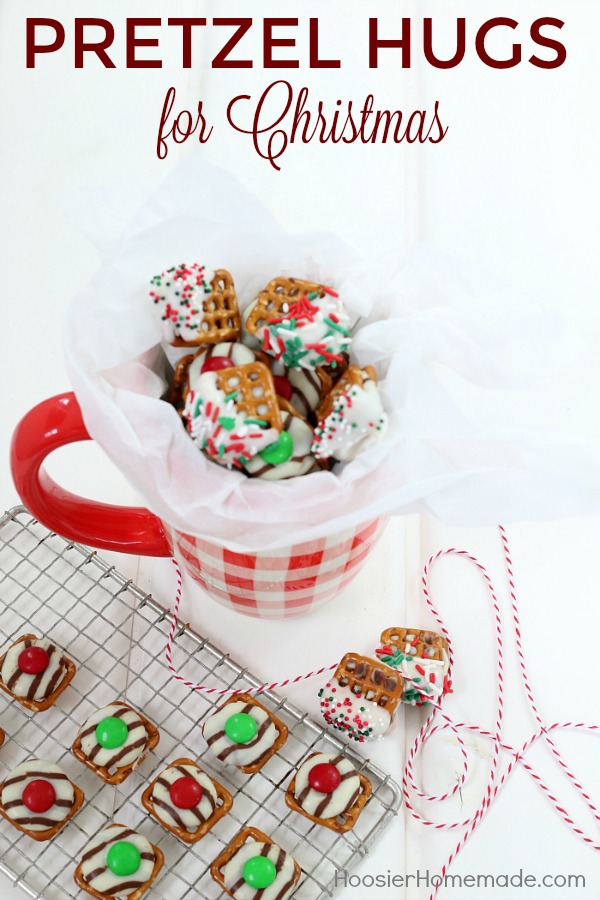 With only three ingredients, these Pretzel Hugs only take a few minutes to make- and they are so cute and festive that they can definitely be given as gifts! Add these easy candies to a mug or a cellophane bag for easy gift giving!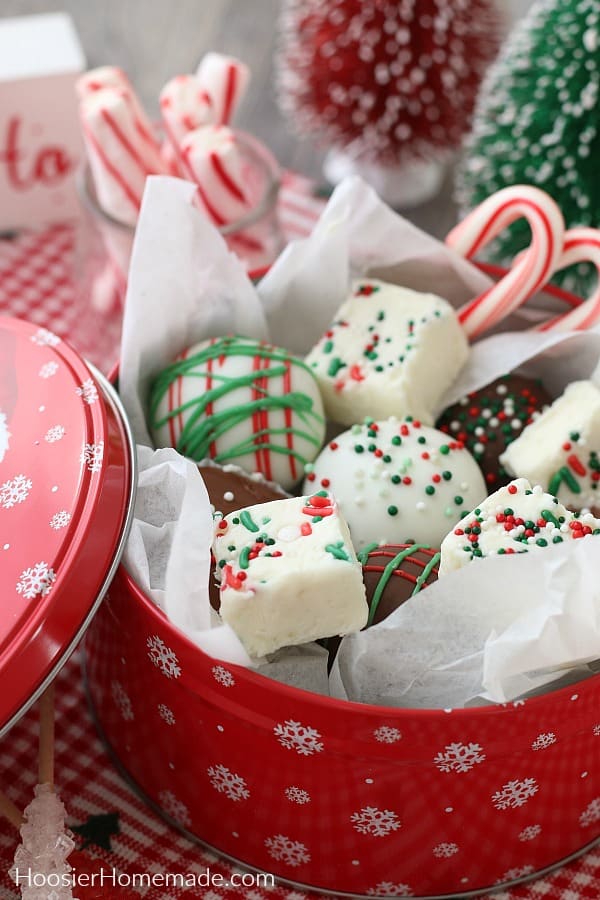 Receiving a Homemade Candy Gift for Christmas is always special, and giving candy is always fun. These three candy recipes all go together in minutes with just a handful of ingredients.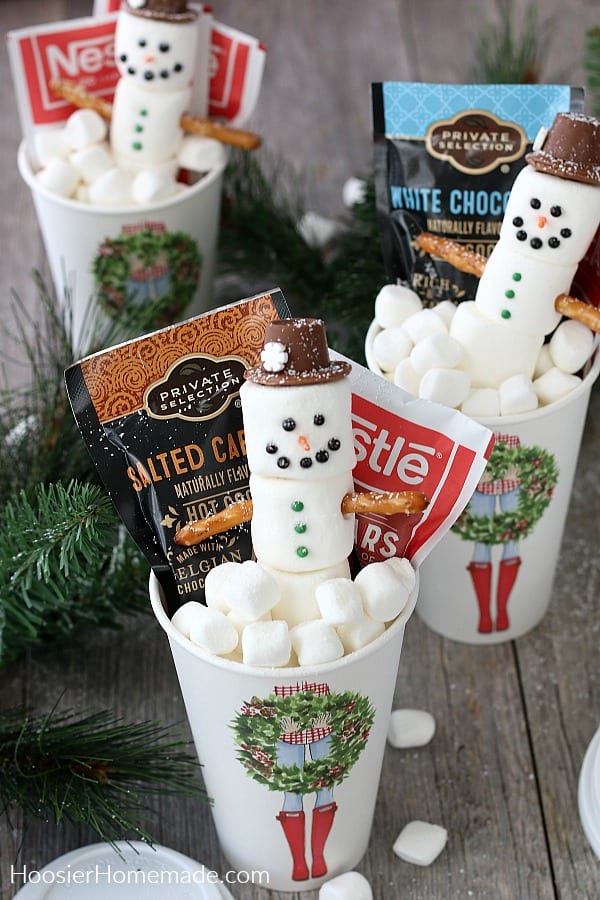 Are you looking for a fun and easy gift idea for teachers, co-workers, or neighbors? These Marshmallow Snowmen and Hot Cocoa Gift Idea are super easy and the kids can help make the snowmen too!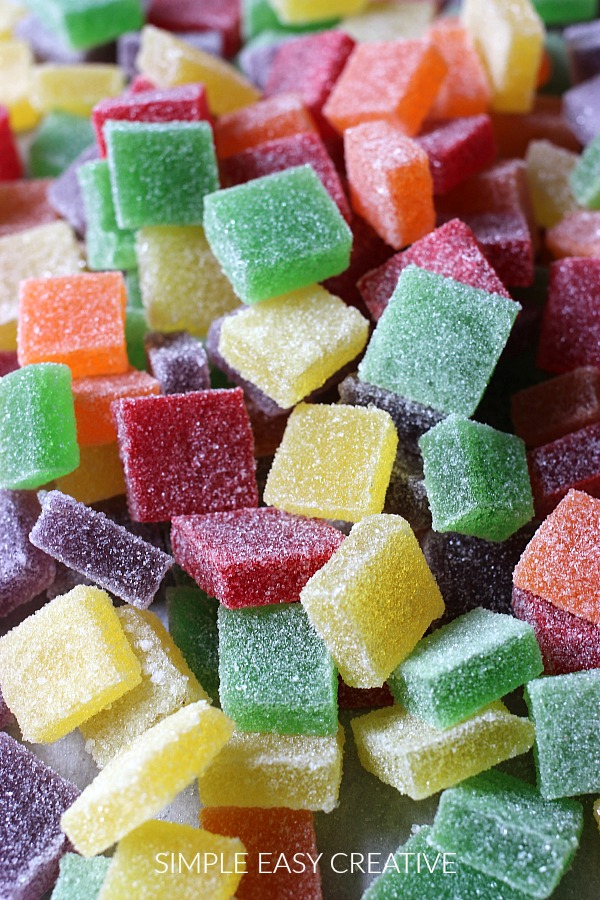 These Homemade Gumdrops can be made in any flavor you like. They go together in minutes and make a bright addition to any cookie tray!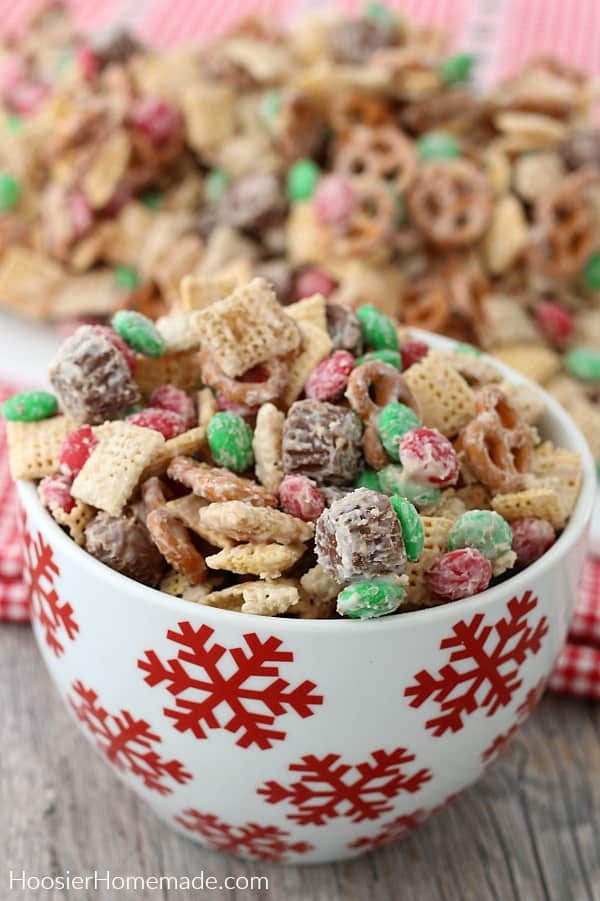 With just 5 ingredients and about 15 minutes, you can whip up a batch of this Christmas Candy Crunch.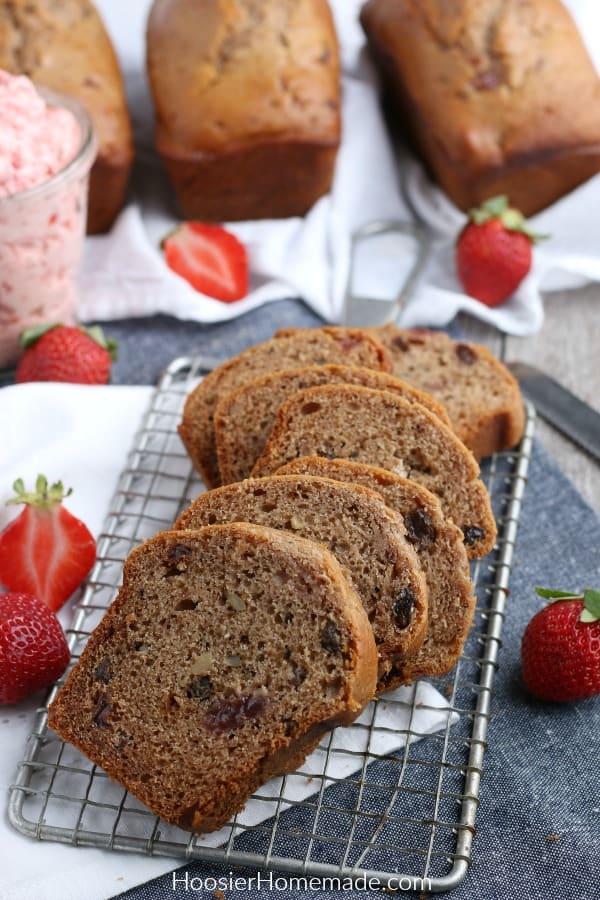 This Jam Cake is moist and filled with raisins, nuts and strawberry jam. Baked in bread pans, it comes out perfect every time.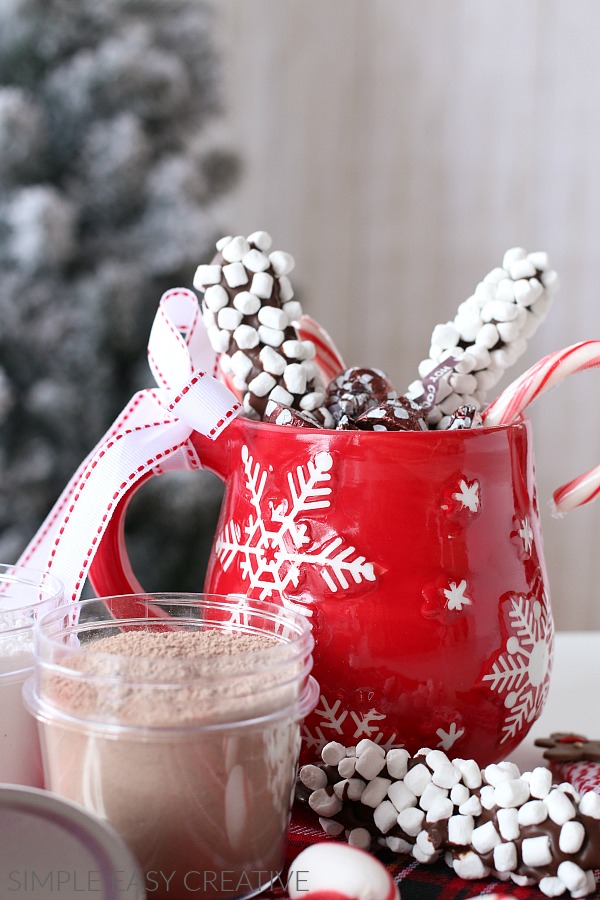 Are you looking for a super easy, fun treat to give as a gift or add to your Hot Chocolate Bar? These Hot Chocolate Stirrers go together in minutes and add a special touch.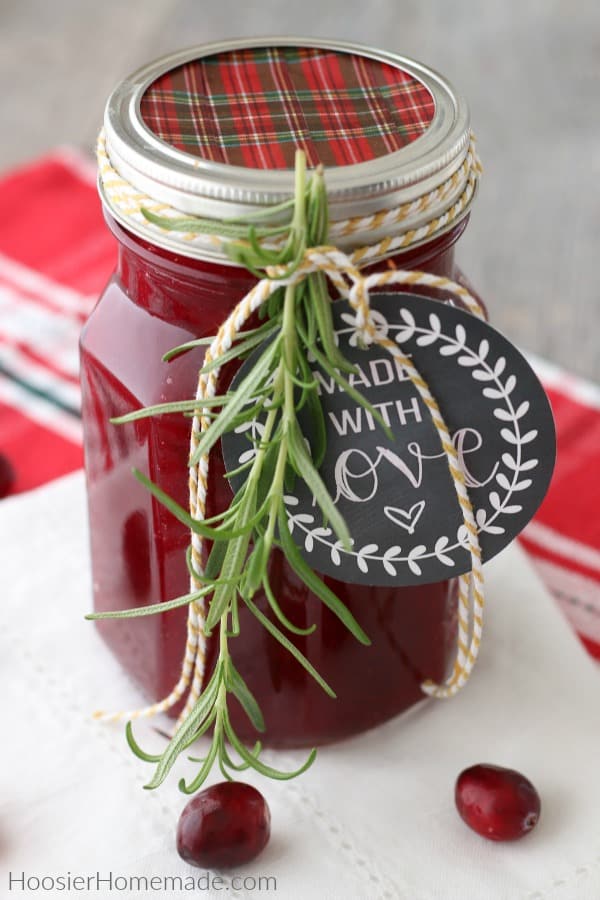 This Cranberry Sauce is a great gift idea to take to the hostess or give to neighbors during the holidays. It's really easy to make and has only six ingredients.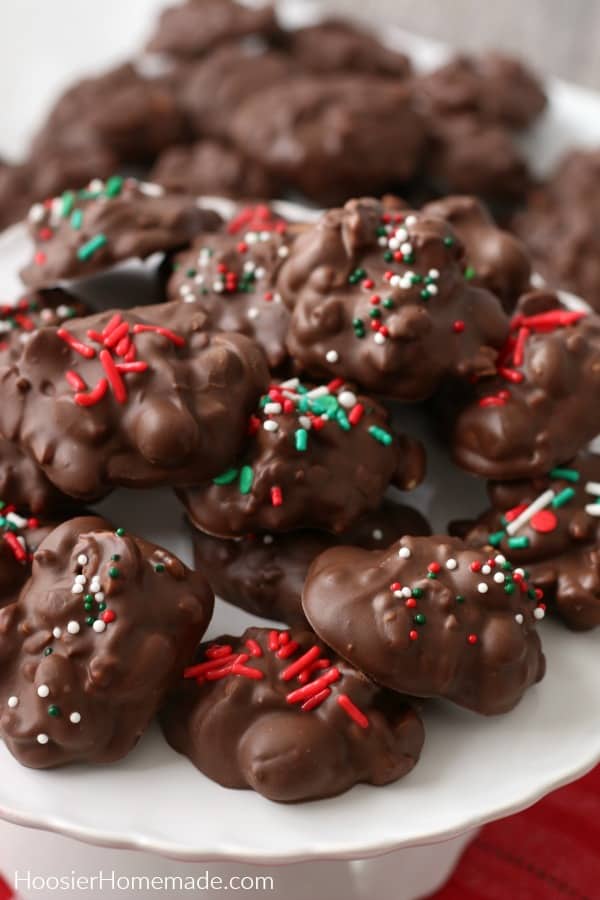 With only four ingredients, you can make the easiest and most delicious Crock Pot Candy you will ever have. Add sprinkles for a festive Christmas touch, or leave them off for any occasion.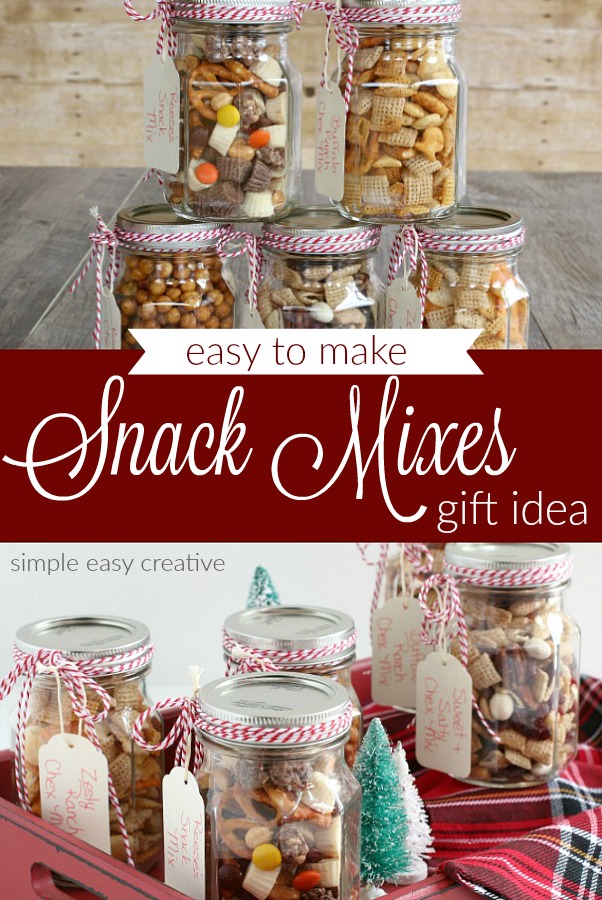 Gifts in a jar are one of the easiest to create, and one of the most loved gifts to receive! There's nothing quite like getting a jar full of a delicious snack mix.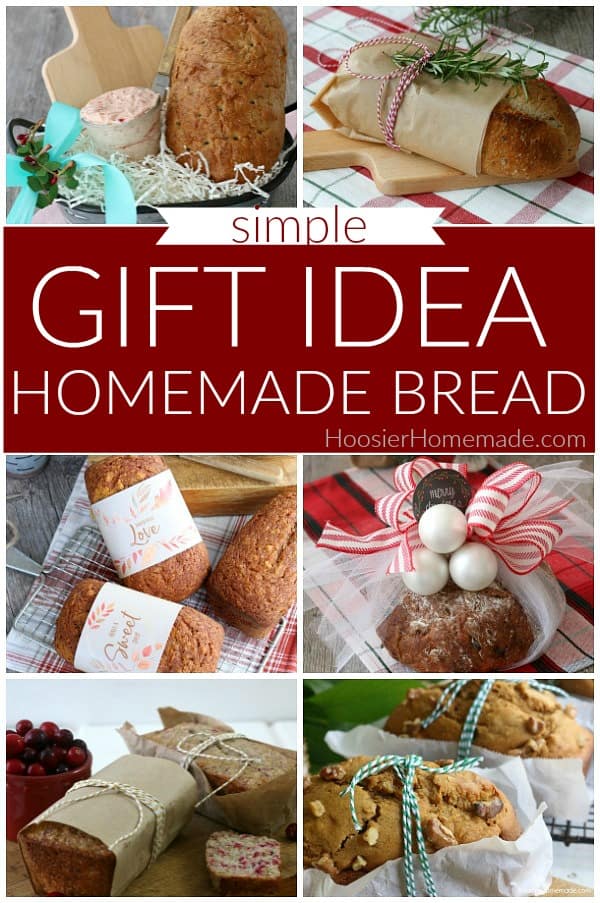 The smell of fresh bread baking in the oven is heavenly! So why not give one of these Homemade Bread Gift Ideas to someone on your list?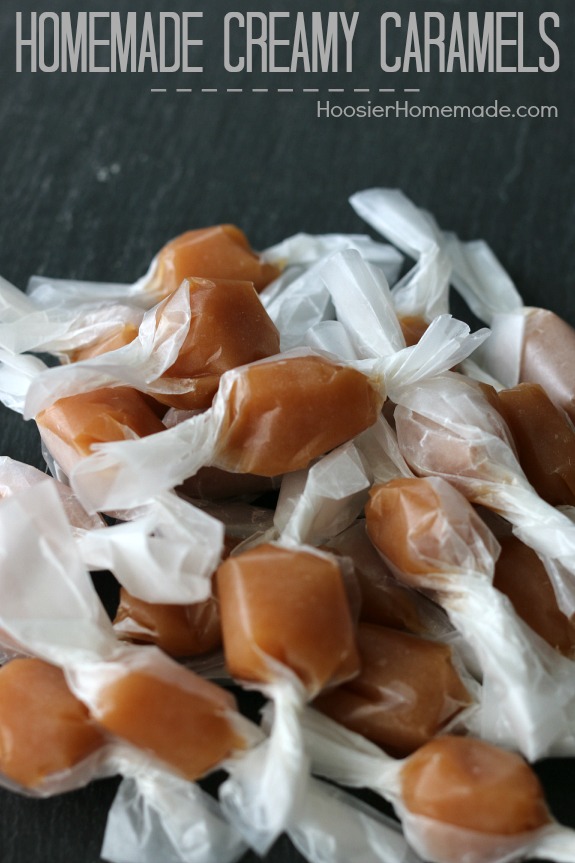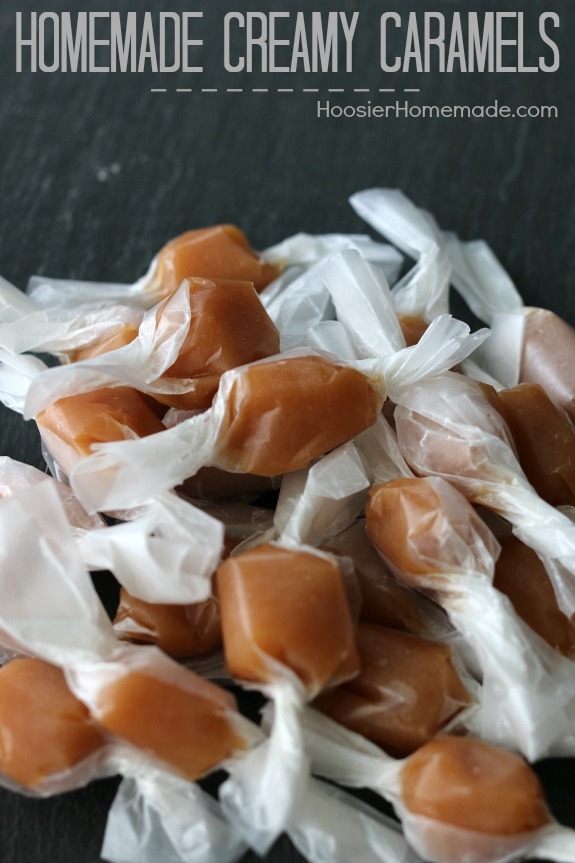 There's nothing quite like homemade candy and these Homemade Creamy Caramels make the perfect gift!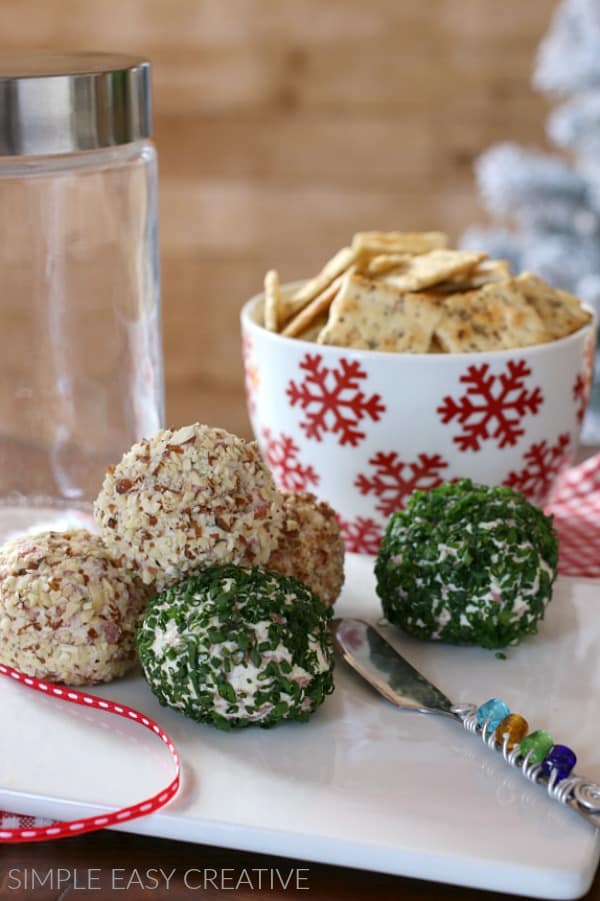 These Mini Cheese Balls are the perfect party appetizer, or add crackers to a jar along with the mini cheese ball bites and give them as a gift!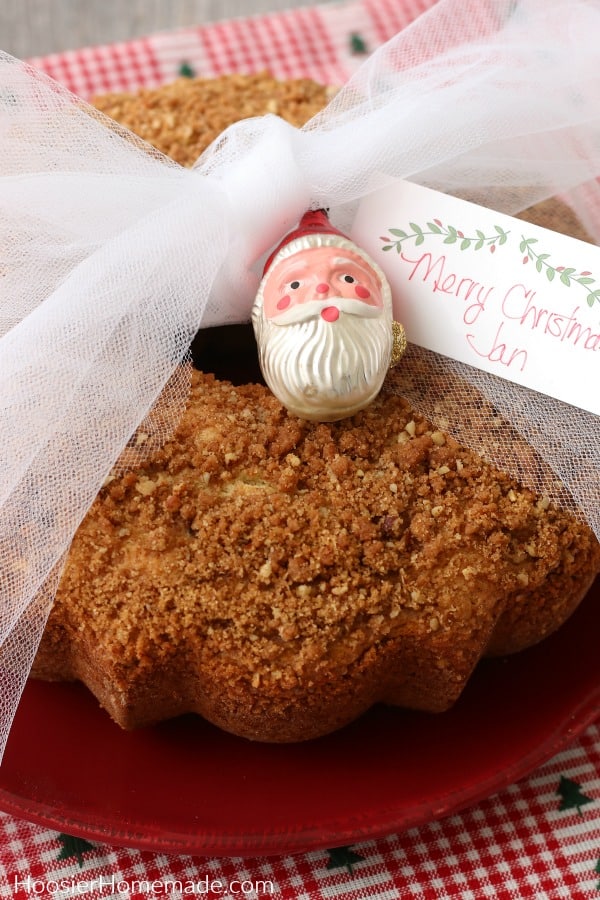 Give the gift of breakfast with this Coffee Cake Recipe. Are you heading to a party? Take this Coffee Cake to the hostess for their breakfast the next morning.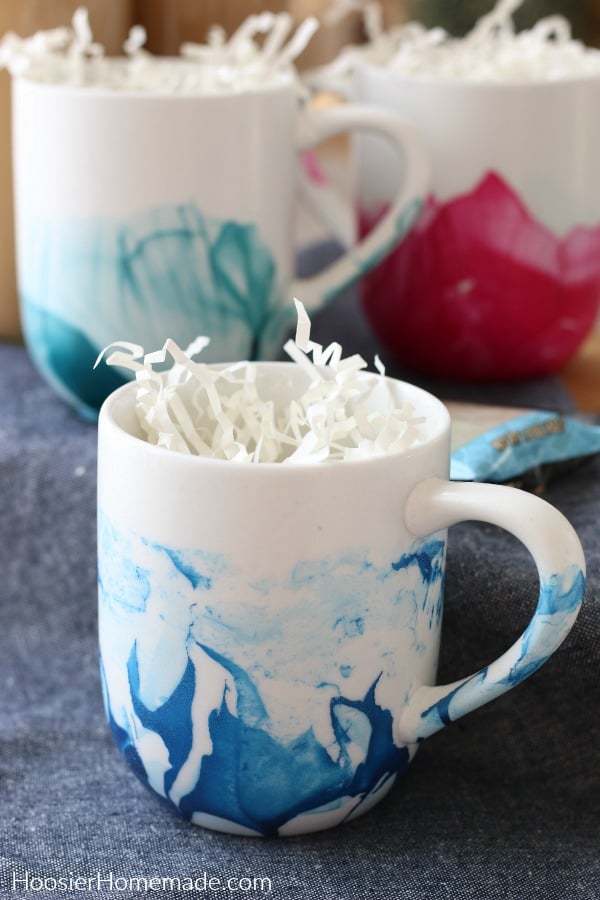 These fun to make DIY Nail Polish Mugs take minutes to make and are a great gift! Add a gift card to a favorite coffee shop, a bottle of coffee or tea and you have a fun gift for teachers, co-workers or neighbors.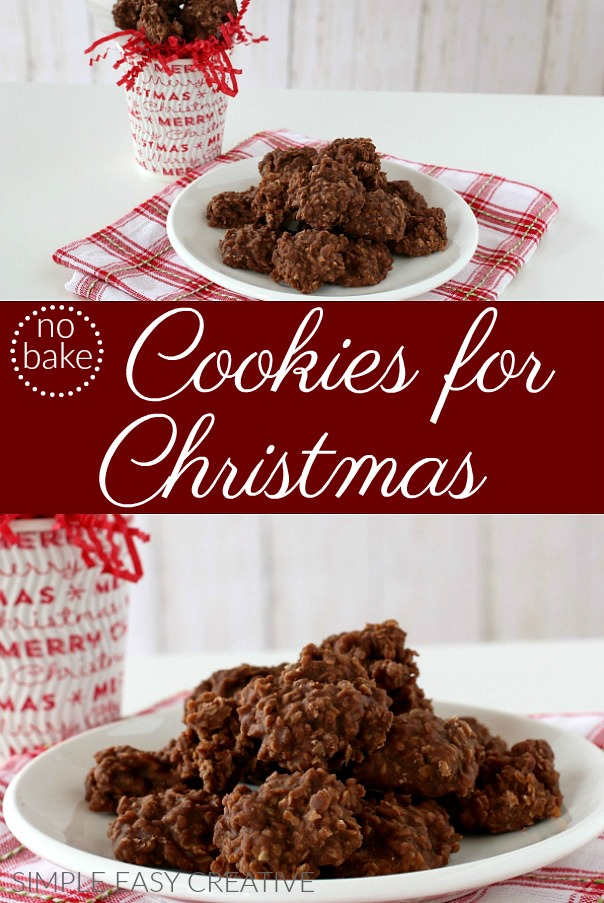 These No Bake Chocolate Oatmeal Cookies are always a hit! Made with cocoa powder, peanut butter, and oats, these no bake cookies are a classic recipe that is great for any occasion.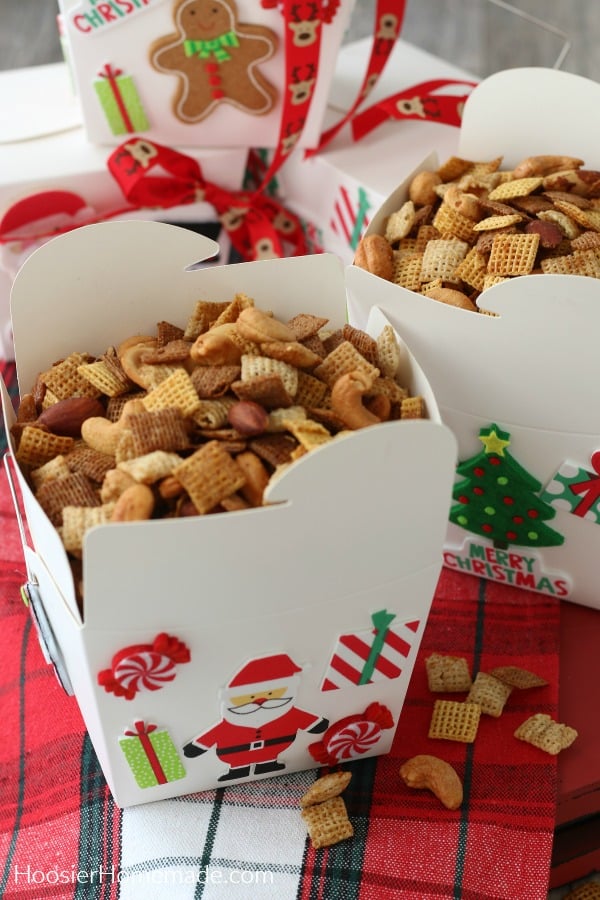 Grab the kids! It's time to make Snack Mix for Christmas! Add Homemade Chex Mix or your favorite Snack Mix to decorated boxes for a really fun and easy gift for Christmas.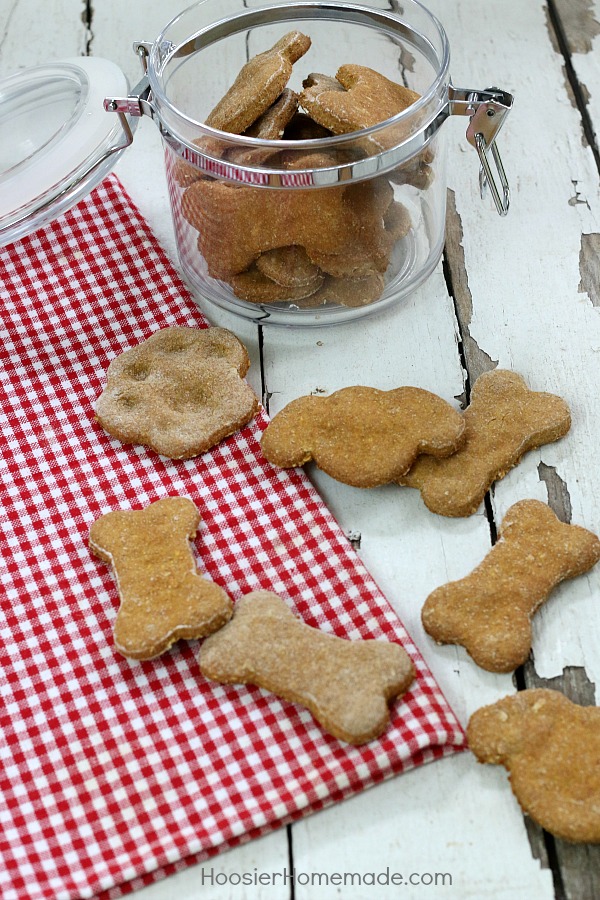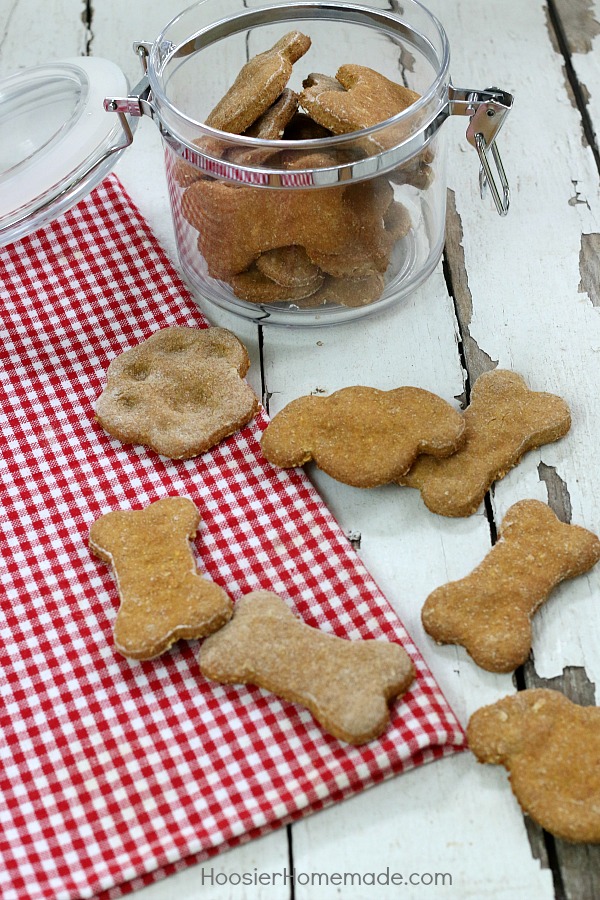 Making these simple Homemade Dog Treats are a breeze for your four-legged friends. They go together quickly and have good wholesome ingredients in them – the perfect way to take care of your loved pet. And they make a great gift for your friends with dogs!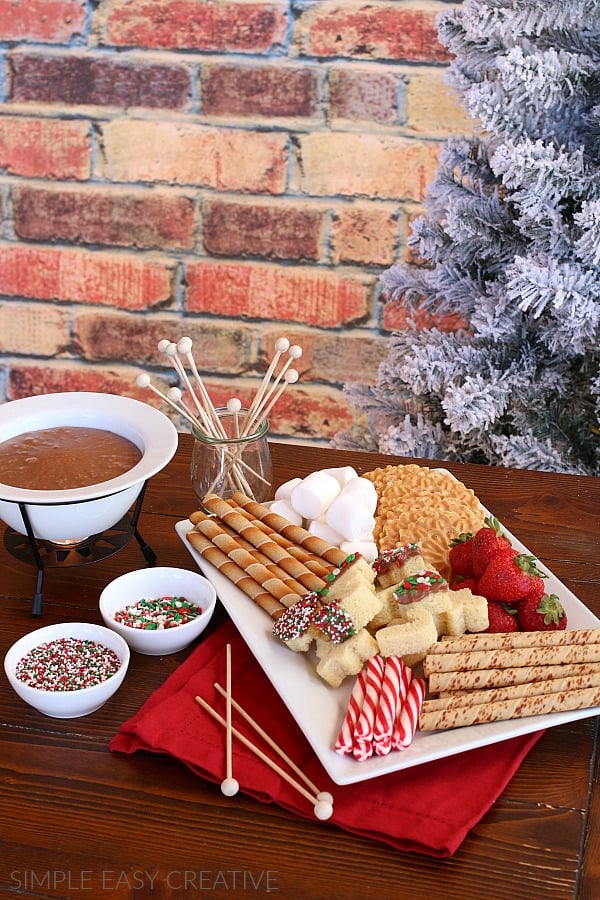 With just 2 ingredients and about 10 minutes of your time you can whip up a batch of this Easy Chocolate Fondue. Add it to a basket with skewers and ingredients for dipping for a fun Christmas gift from the kitchen.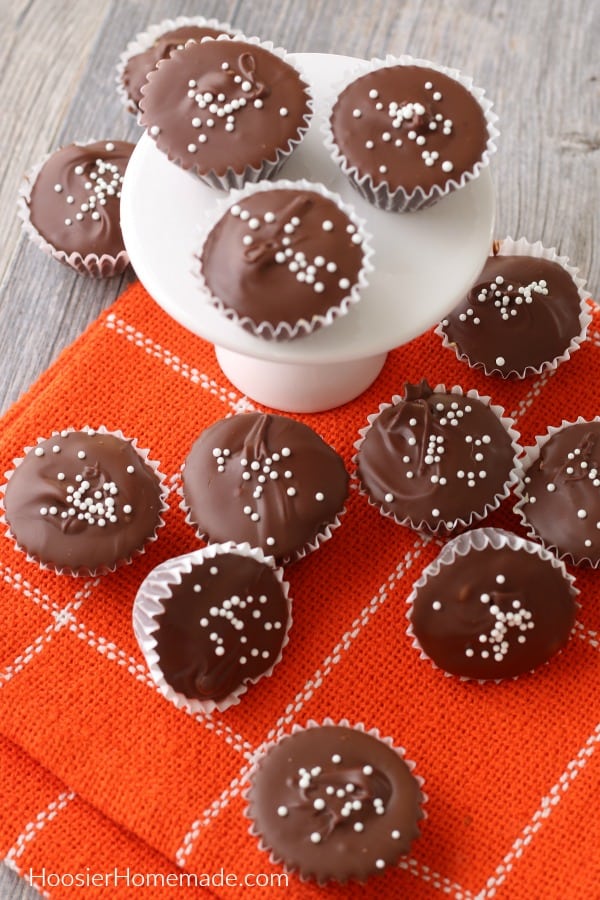 Once you try Homemade Peanut Butter Cups, you will never enjoy a store bought one quite the same way! These are the perfect addition to cookie trays, or add them to a bag and tie with some twine for a quick and easy gift.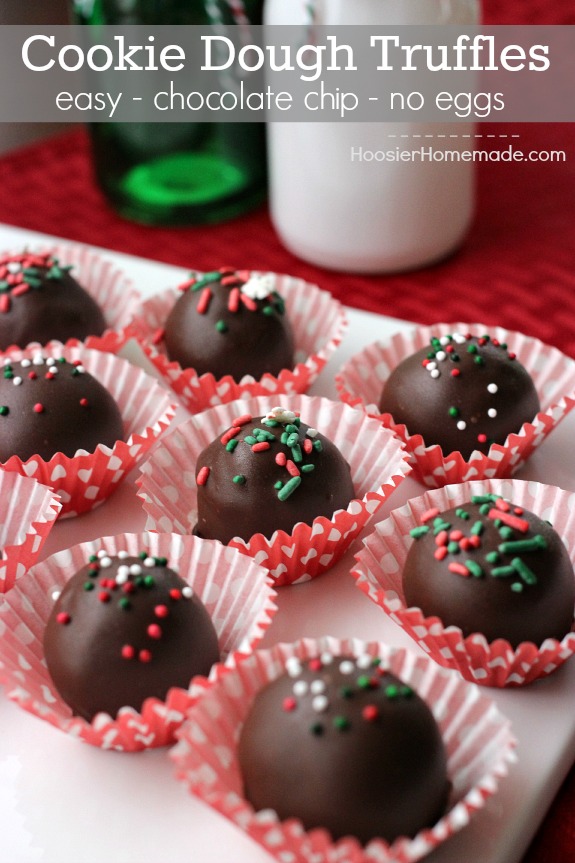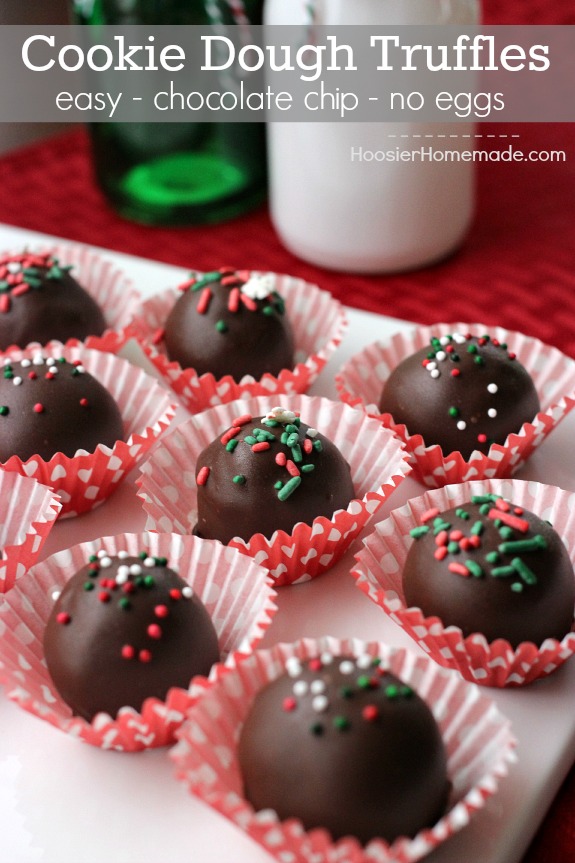 I've been making these Cookie Dough Truffles for years. They are devoured every time I make a batch! Filled with mini chocolate chips, they are made without eggs making them safe to eat as well.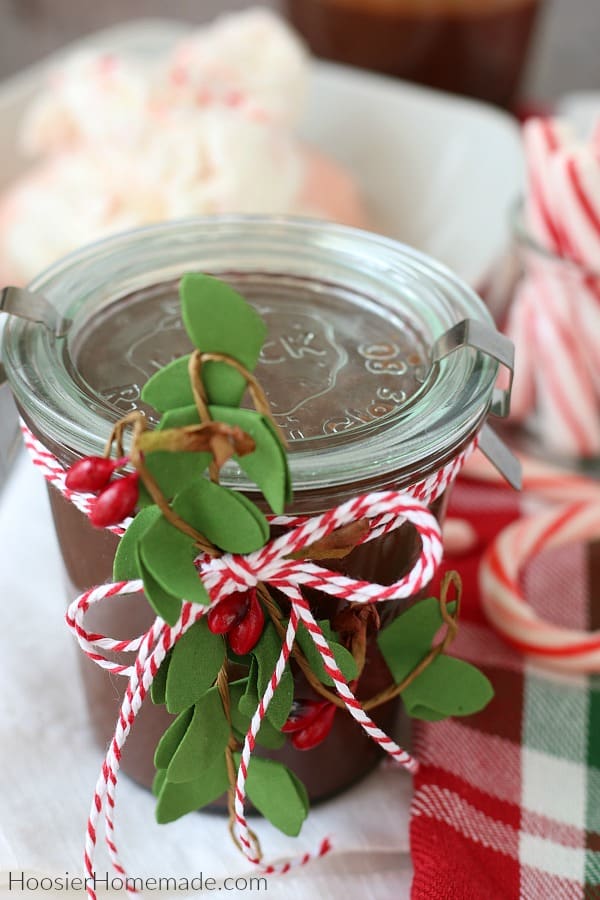 Everyone loves Ice Cream and Hot Fudge, and this recipe has only 3 ingredients! Fill a Gift Basket with certificates for ice cream and all the fun toppings for a fun family gift!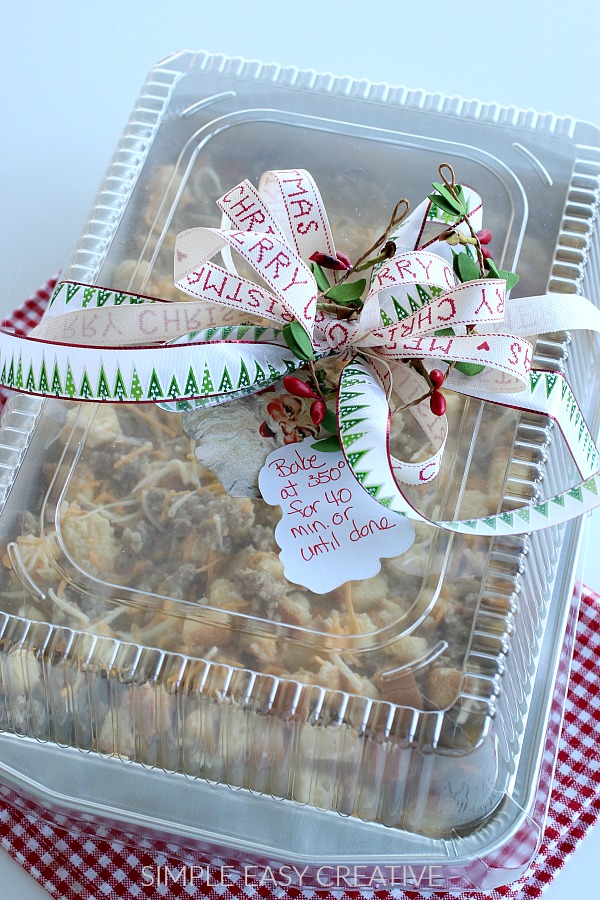 Heading to a Holiday Party? Take the hostess this Make Ahead Sausage Casserole, perfect for the next morning when she really doesn't want to cook!
Follow along with the 100 Days of Homemade Holiday Inspiration for more simple recipes, easy crafts, homemade gift ideas, decorating tips and much more!