These Christmas Decorating Ideas for the Living Room and Foyer are sure to inspire you. Shop your Christmas decorations and pull together the colors that match, then let's get decorating.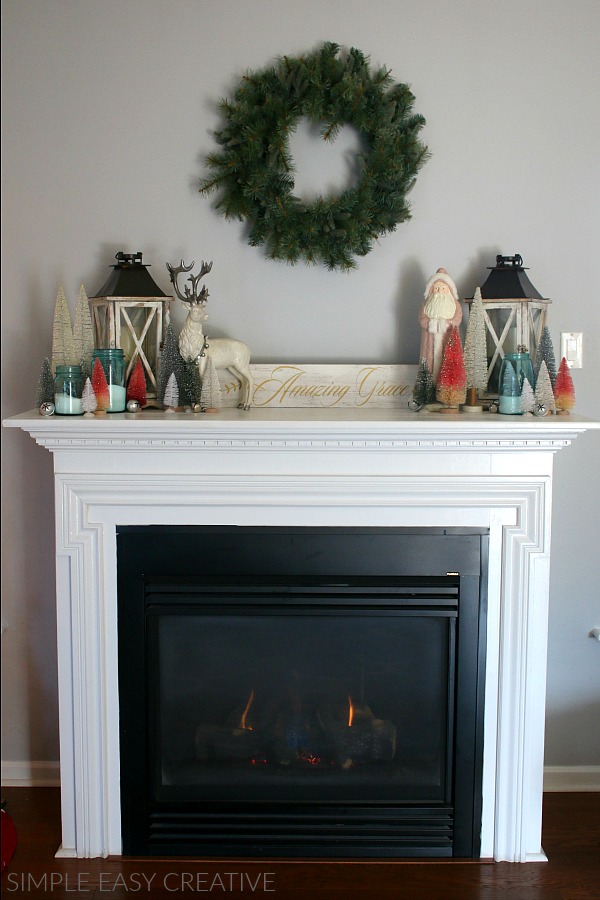 Welcome to Day 35 of the 100 Days of Homemade Holiday Inspiration! Each day we will be inspiring you with recipes, decorating ideas, crafts, homemade gift ideas and much more!
For our family, the Living Room is a place that we gather, watch movies and be together. These Christmas Decorating Ideas for the Living Room are simple and easy – because you know we like it that way.
The Mantel has always been a special place that I love to decorate. It's the area that we spend the most time together as a family, and I love having it look really special.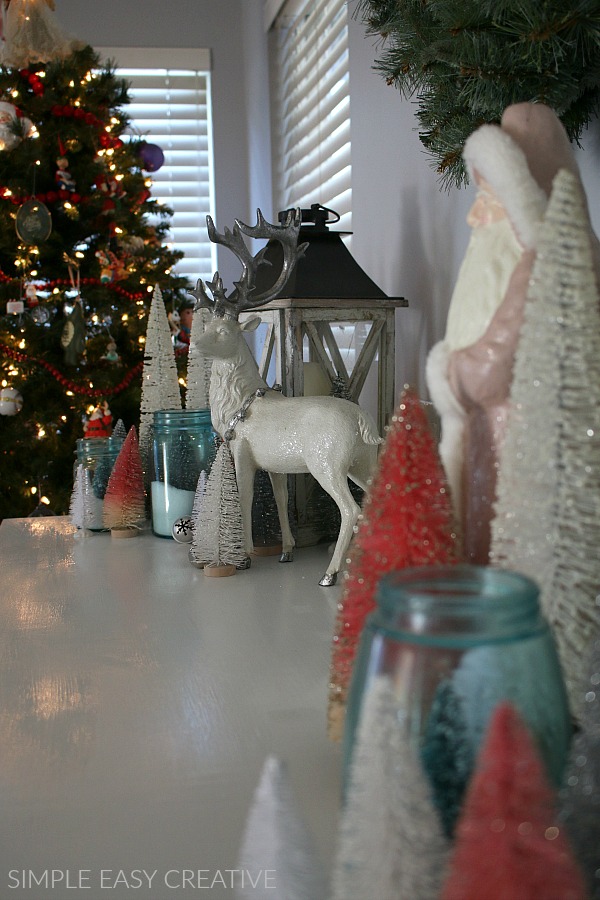 Our family tree is filled with ornaments from over the years, many of them for each of the boys. Each year when it's time to decorate the tree, I take each ornament from the box, add a hook and tell who the ornament is from and which boy it belongs to, then they hang it on the tree. It's fun to look back and remember all of the ornaments from years past.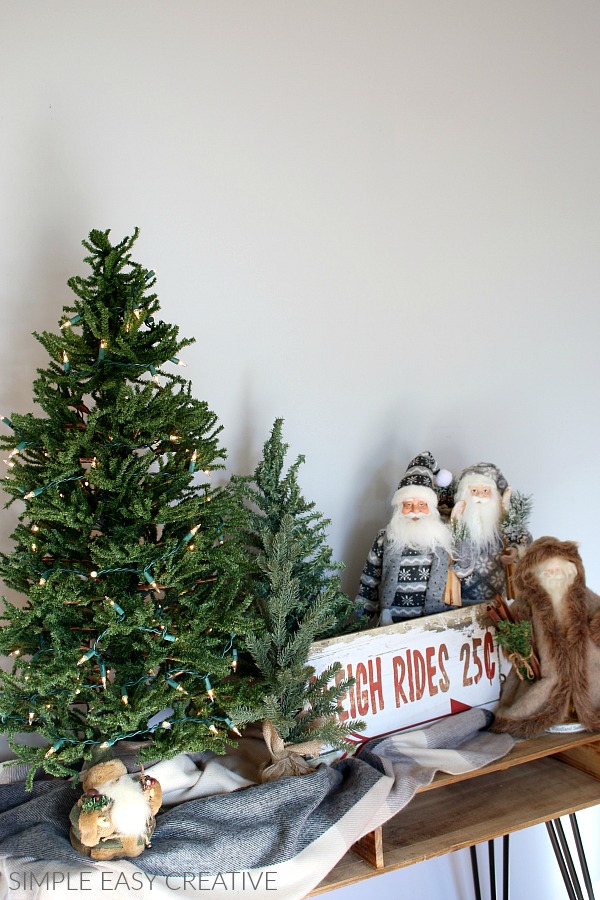 And last is the Christmas Vignette in the Foyer. For a couple months, I had been seeing groupings of trees on Instagram and knew I wanted to have one area in our home with something similar.
The largest tree is one that my Mother-in-Law had her miniatures on for many, many years. It's nice to have a bit of family tradition in each area of the home. The smaller trees and Santas were ones that I had. I used the cozy throw from the Farmhouse Gift Idea to cover the bottoms of the trees. And the sign is from Hobby Lobby.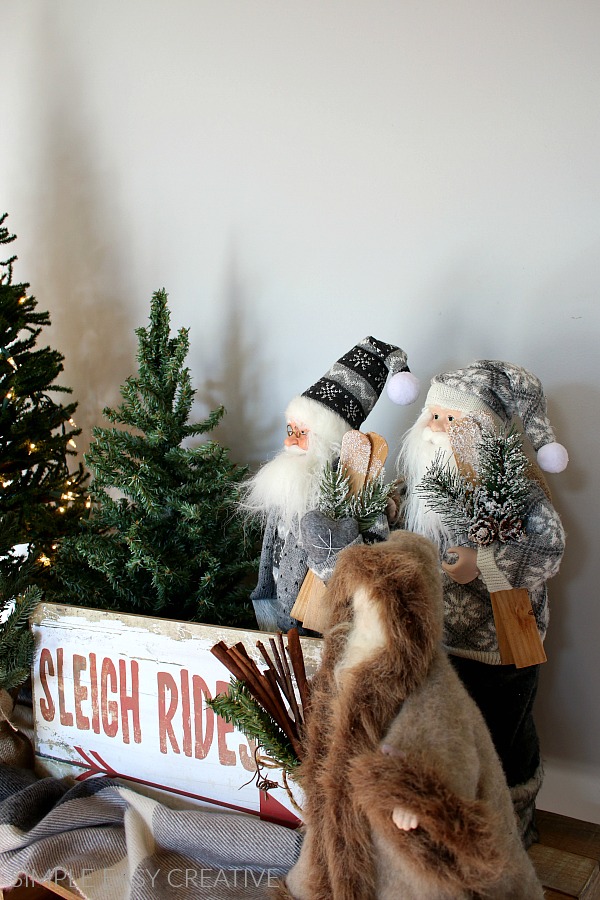 Looking for more Christmas decorating inspiration? Click on the photo for more information –
Follow along with the 100 Days of Homemade Holiday Inspiration for more simple recipes, easy crafts, homemade gift ideas, decorating tips and much more!