Whether you are creating a Christmas door decoration or wrapping up a beautiful package, it's great to know how to make a perfect bow.
100 Days of Homemade Holiday Inspiration continues with Day 14! Each day we are inspiring you with  recipes, decorating ideas, crafts, homemade gift ideas and much more!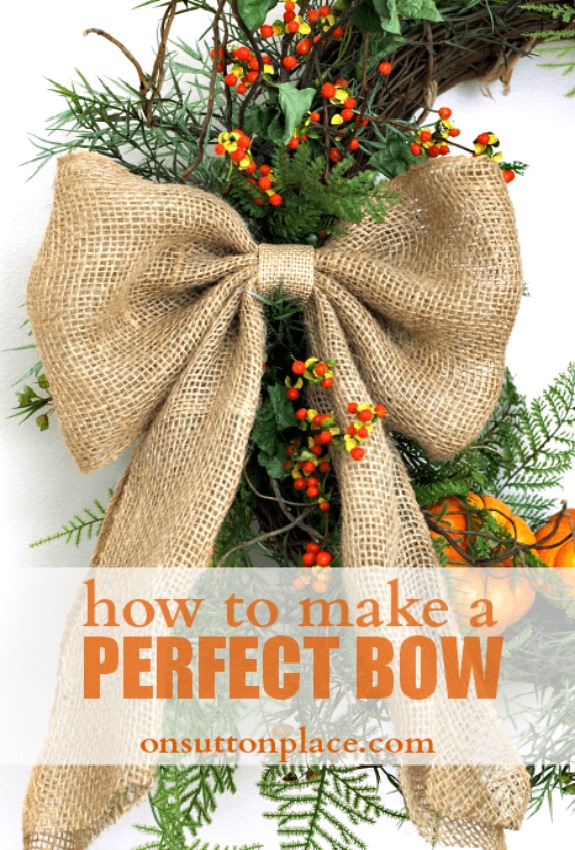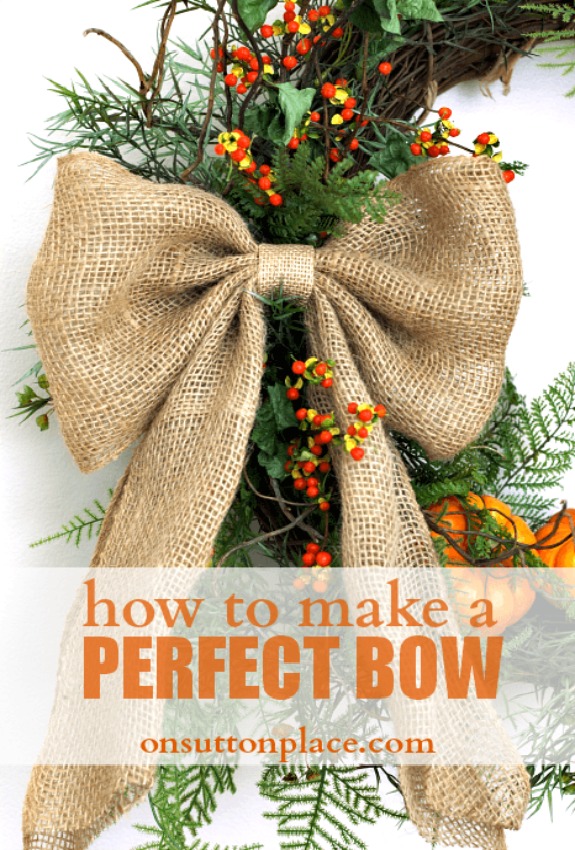 I have made many, many bows over the years. Last year I shared a video with you on how to make them. But the ones that I make are the kind my Mom showed me from her days as a florist, they have loops and loops of ribbon. The bows that Ann shows you are more of a classic bow that are perfect to add to any wreath or any of your homemade Christmas decoration ideas.
Thanks to Ann from On Sutton Place for sharing this fabulous tutorial on How to Make a Perfect Bow with us for our 100 Days of Homemade Holiday Inspiration!
Find the instructions by clicking the link below…