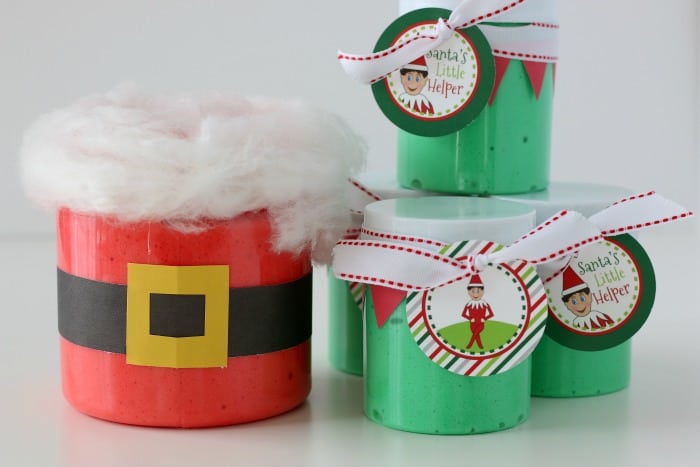 Make this Christmas Slime with the kids and give as gifts for classroom parties, play groups or even neighborhood friends. Decorate the containers like Santa and his elves.

Welcome to Day 12 of the 100 Days of Homemade Holiday Inspiration! Each day we will be inspiring you with recipes, decorating ideas, crafts, homemade gift ideas and much more!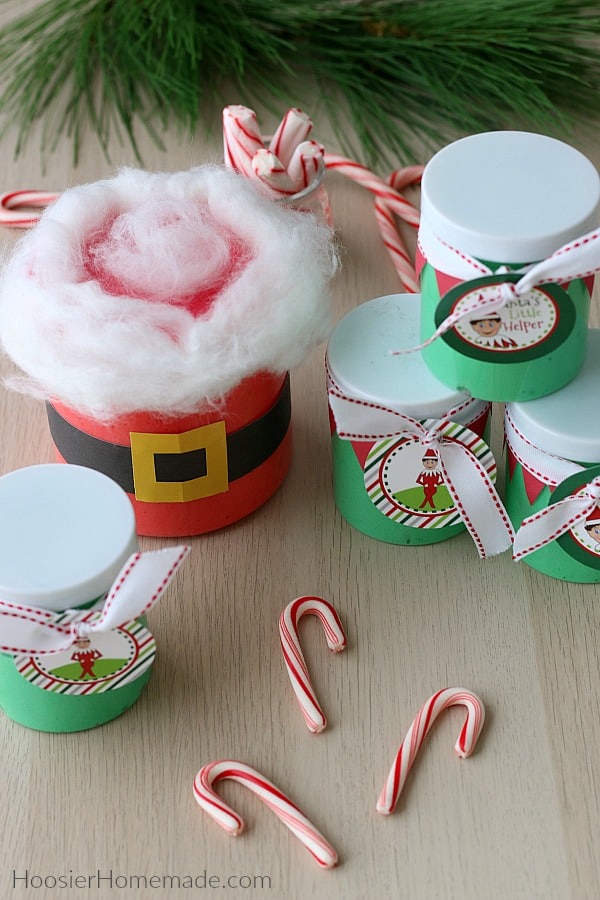 This fun Christmas Slime is super easy and fun to make! First grab the Fluffy Slime Recipe, then put together the little buckets full of Elf and Santa snot.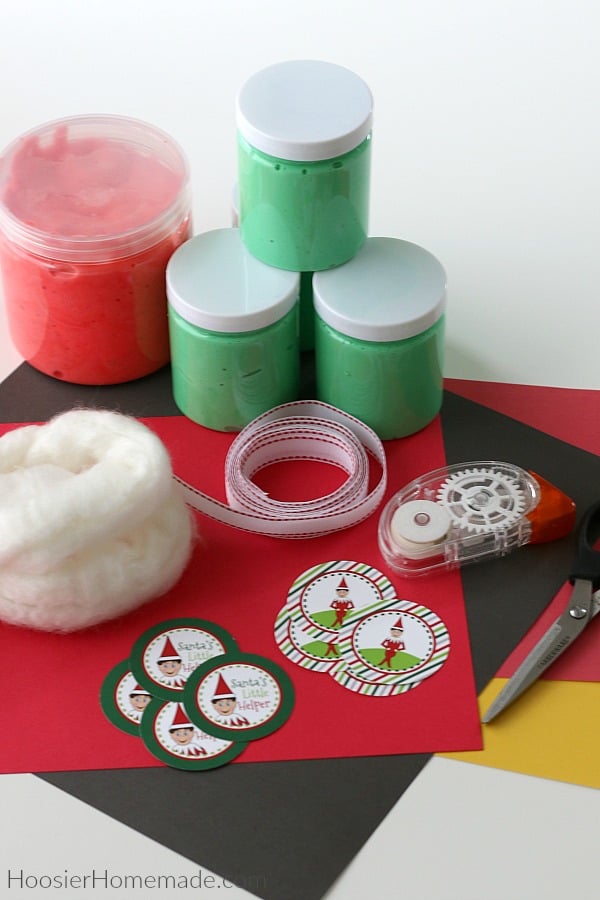 Christmas Slime – Elf and Santa Snot
Supplies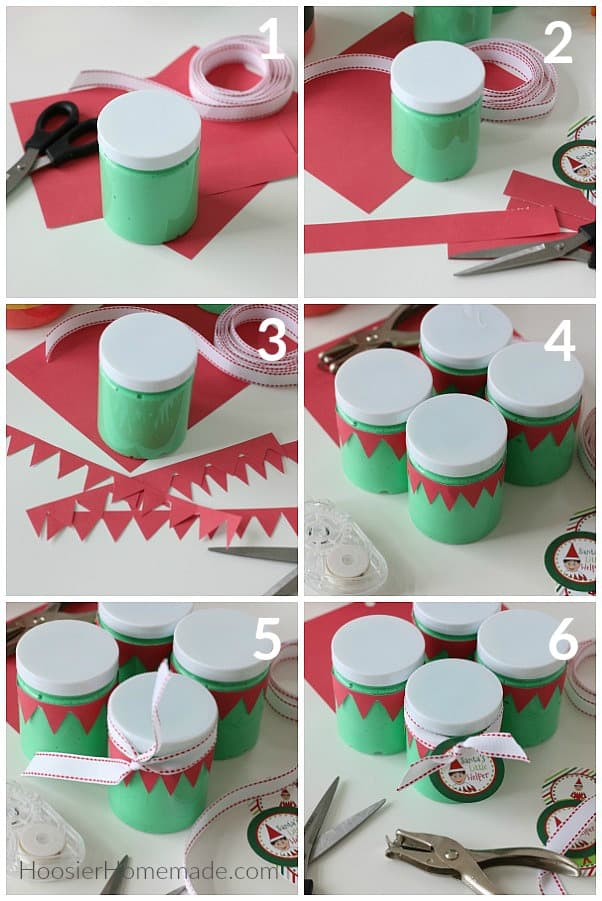 How to create Elf Snot
You will need –
Cut out the number of 1 inch strips of red paper you will need, depending on the size of your container.

With those strips you will want to cut little triangles from them. But do not cut all the way through. You want the strips to stay intact.

Glue the strips to the top of the jars just under the lid.

Tie a desired length of ribbon around the top of the jar, just where the lid meets the red paper.

And finally hole punch and secure on the adorable elf tags by threading the ribbon through the hole.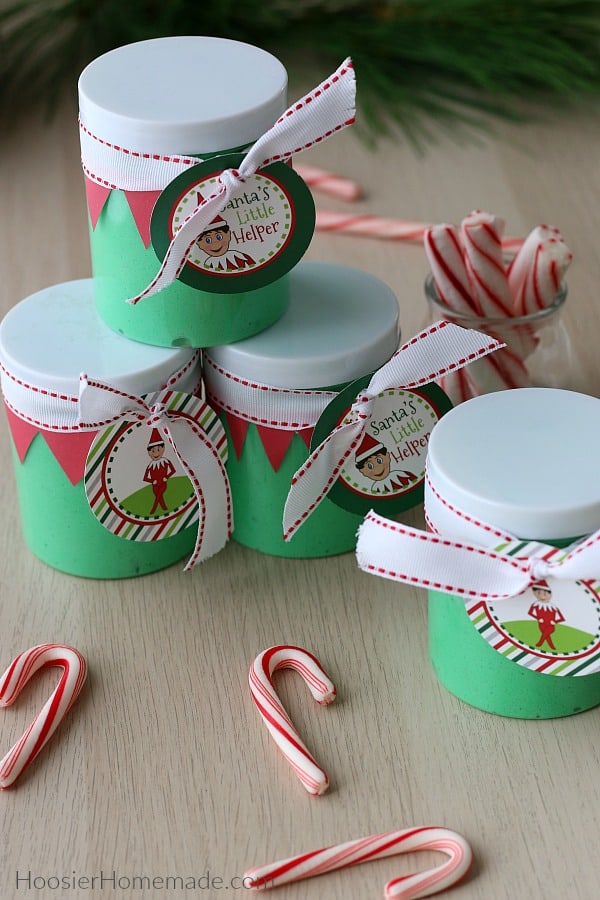 The Elf Snot is super fun to give as gifts to classmates, play groups friends or even kids in the neighborhood.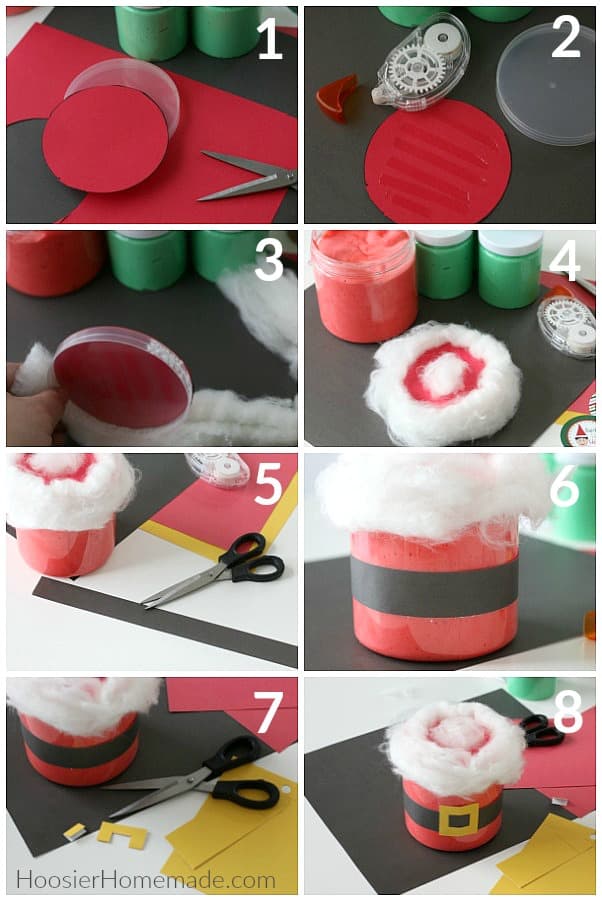 How to create Santa Snot
You will need –
Trace and cut out a red circle the size of the lid.

Using glue or any other adhesive to secure the circle to the top of the lid.

Next you want to glue the white fluff to the rim of the lid for the white trim of his hat.

Trimming off any excess if needed. Also don't forget the little white fluff ball in the middle for the ball at the tip of his hat.

Once the glue on the lid is dry place the lid back on the jar.

Moving onto the belt, you will need to cut about a 1 inch strip of black paper.
Adhere that around the middle of the jar.
Then cut out a 1 ½ by 1 ½ inch square of yellow paper or whatever color you want the buckle to be.
Cut of another square from within that square and adhere to the black belt.
With that Santa is done.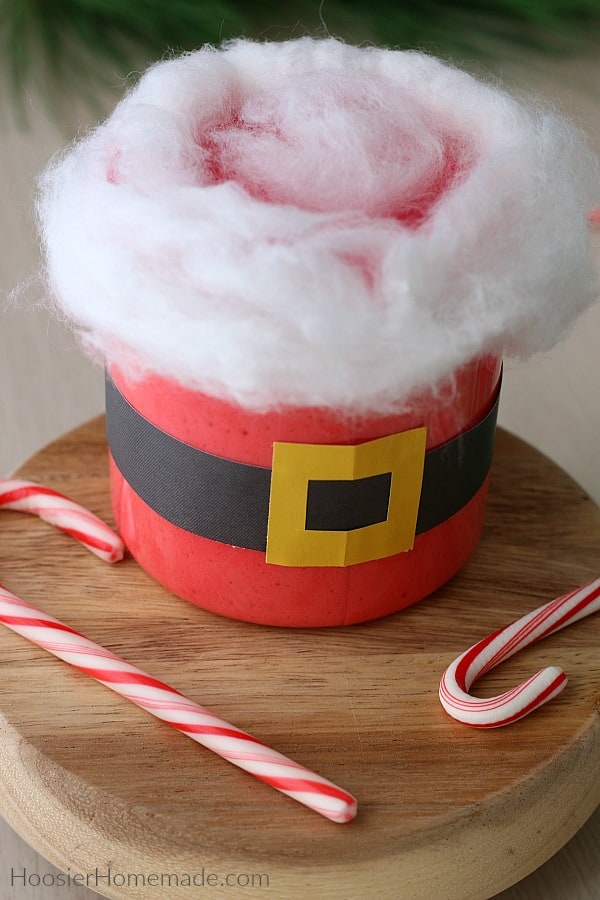 Now gather your containers of Elf and Santa snot and head out to deliver a fun little gift.
Follow along with the 100 Days of Homemade Holiday Inspiration for more simple recipes, easy crafts, homemade gift ideas, decorating tips and much more!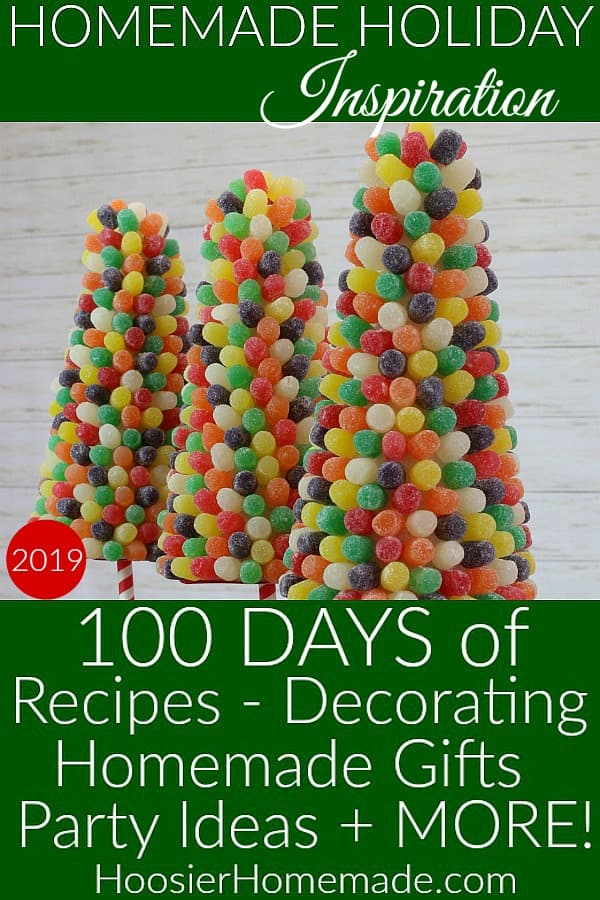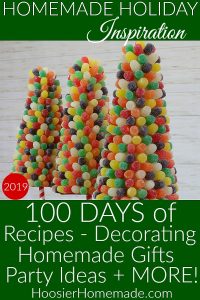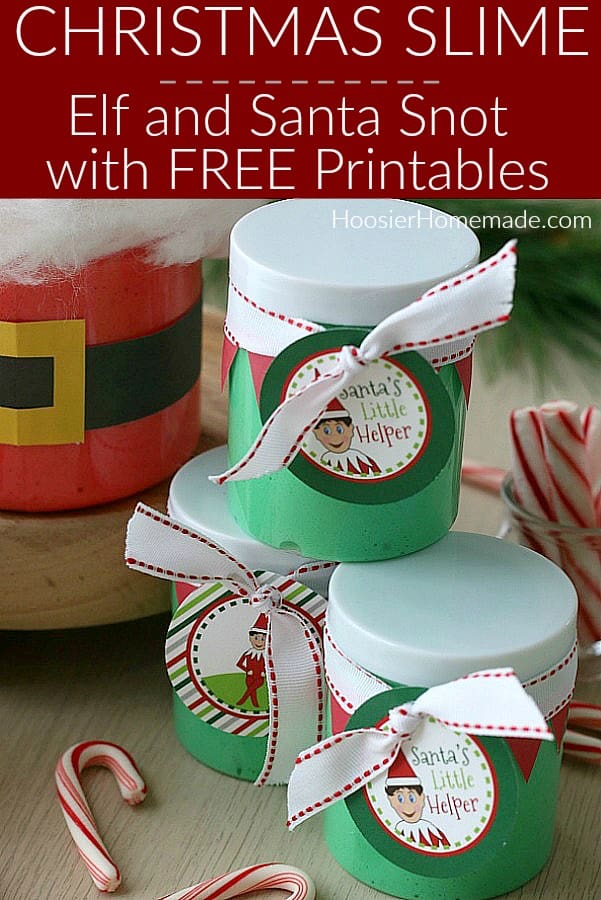 Looking for more fun and SIMPLE ideas for kids? Check out these –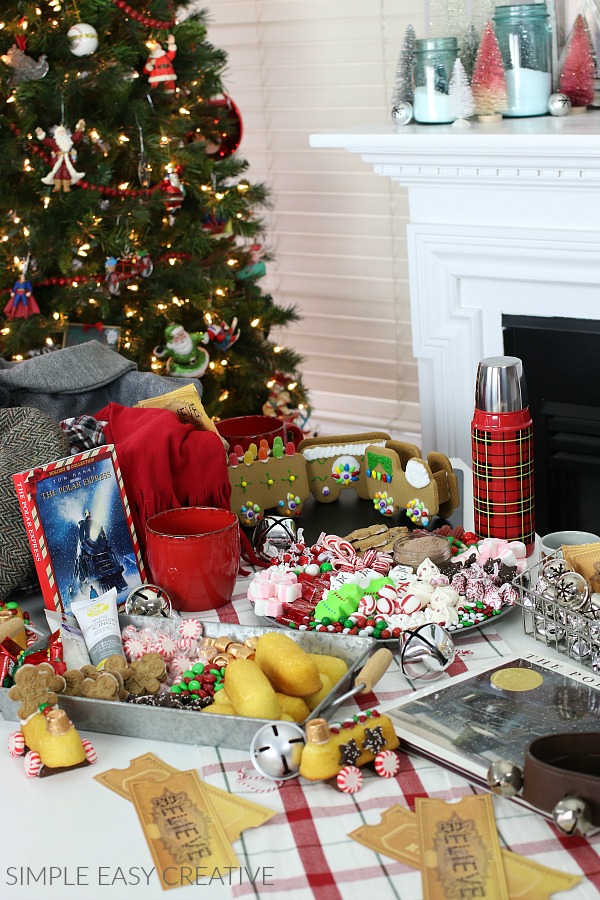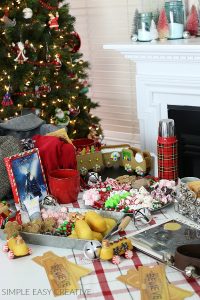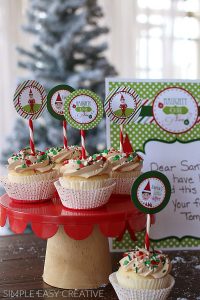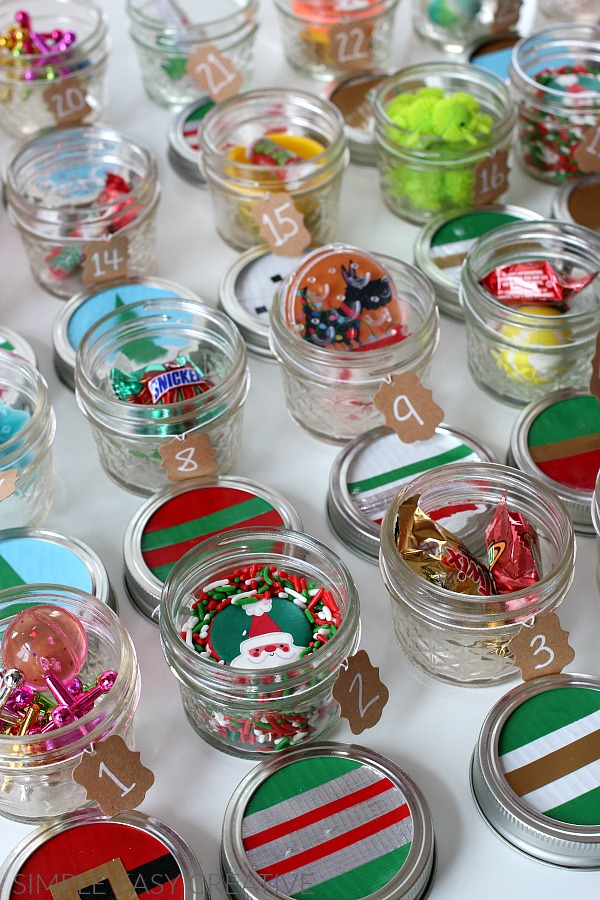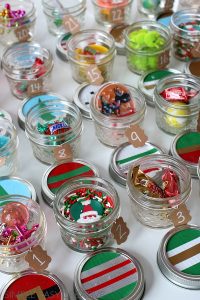 RECIPE CARD OR HOW TO – IF FITS