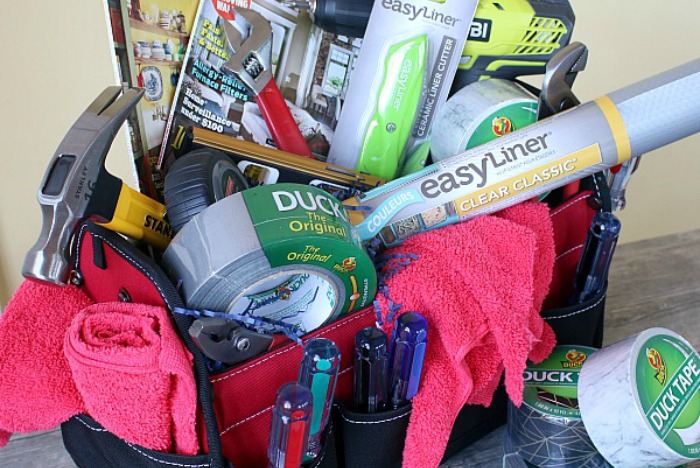 Men can be difficult to buy for. These Gift Baskets for Men are sure to spark some inspiration for your gift giving list.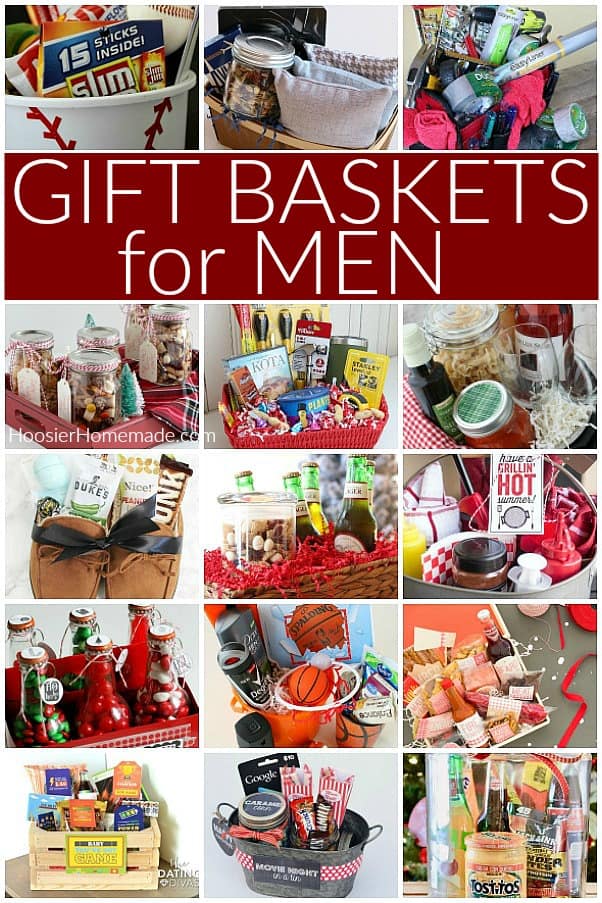 Welcome to Day 62 of the 100 Days of Homemade Holiday Inspiration! Each day we will be inspiring you with recipes, decorating ideas, crafts, homemade gift ideas and much more!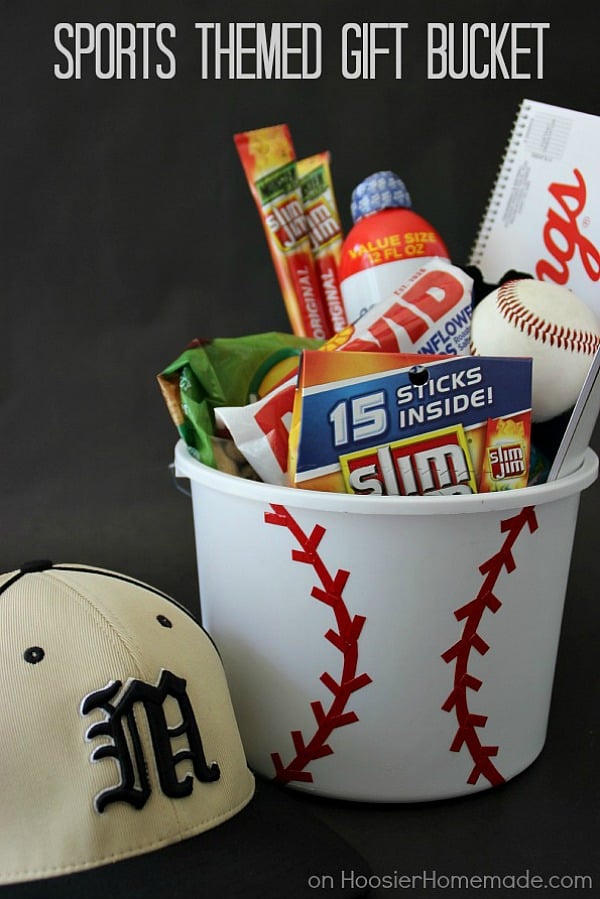 This Sports Themed Gift Bucket is sure to please the Baseball Lover in your life!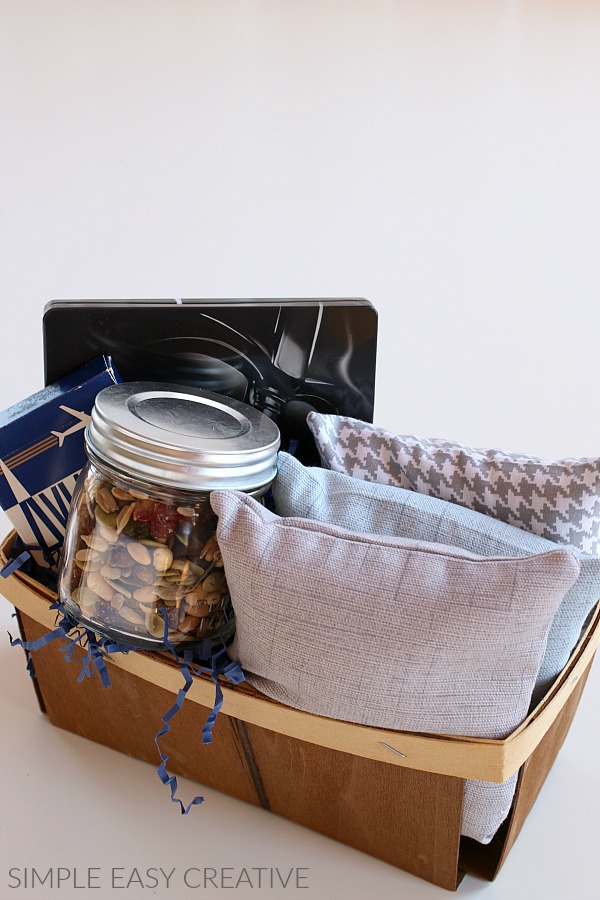 One thing I do know – most (if not all) men enjoy watching movies, playing cards and snacking. It's pretty much a given, would you agree?
The other thing I know – men don't like to admit their soft side, so giving them heat packs might seem a bit strange, but honestly, all the men I know at one point or another, have needed a heat pack. Whether they hit the gym, and need them for sore muscles, have a toothache or have a cold. The heat packs are one of those things that you don't think about until you need one.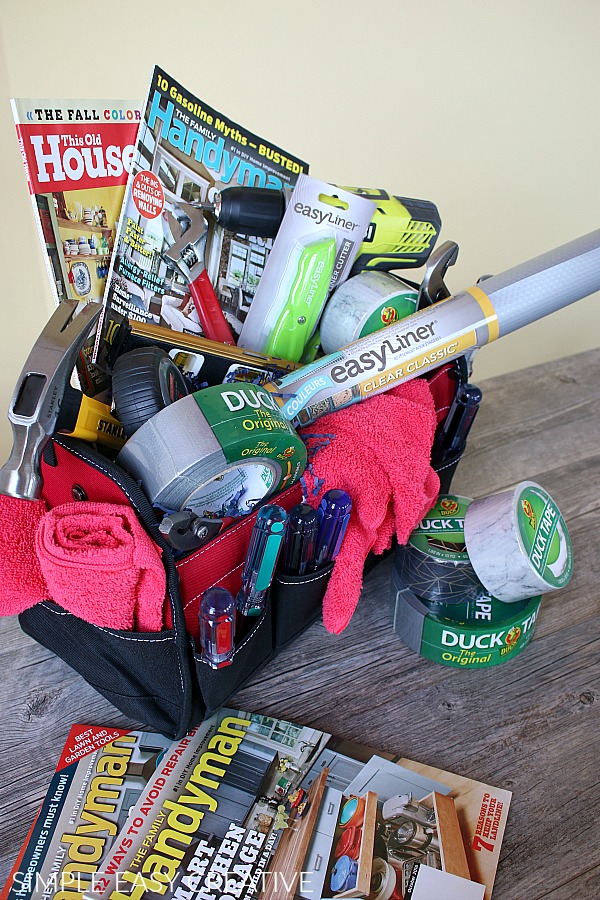 Putting together a gift basket is quick and easy, all you need are a few simple supplies plus the gifts that you want to add. The options are endless of gifts to add to the basket.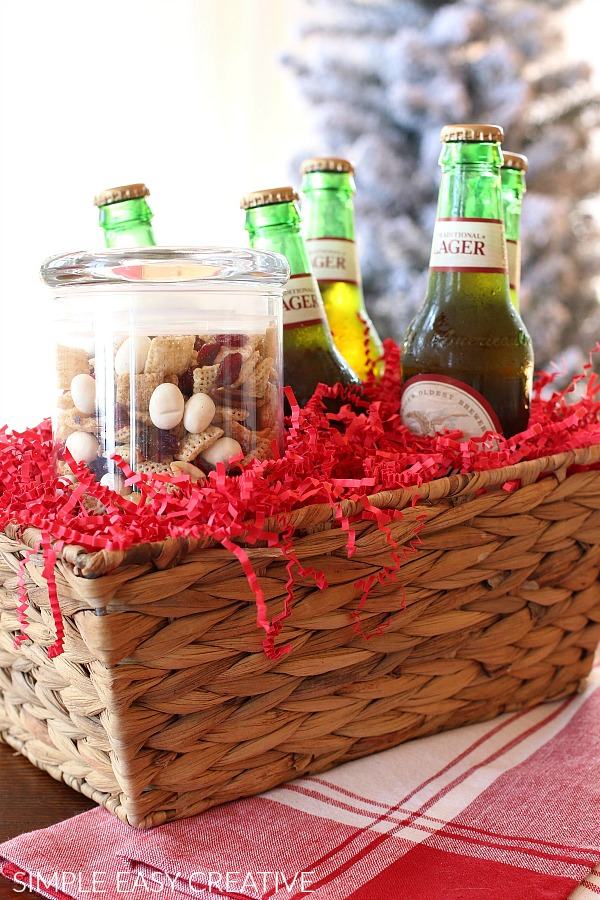 This gift basket for men has our Sweet and Salty Chex Mix and beer. Fill the basket with paper filler, add the snack mix to a jar and add it to the basket along with the beer – it's that easy!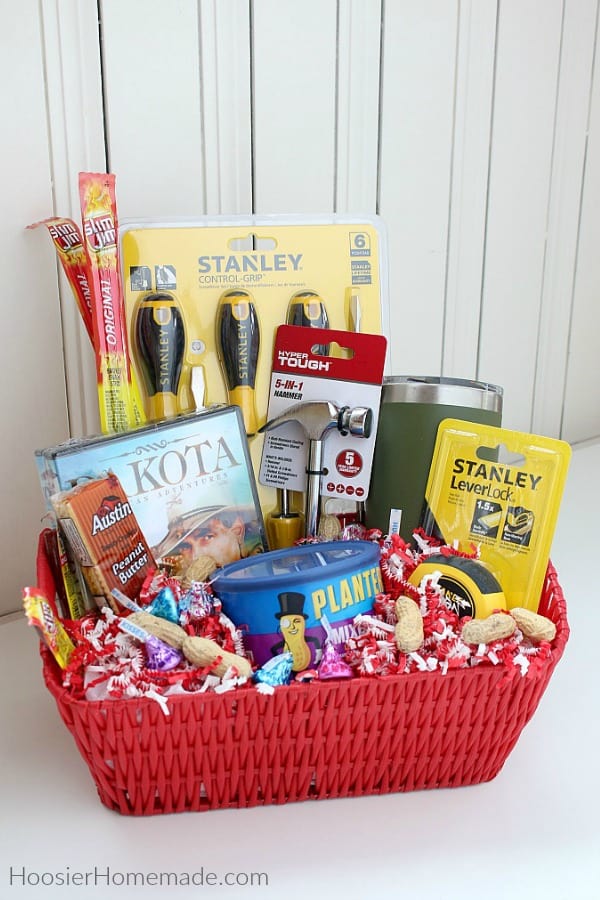 This Gift Basket for Men idea is sure to make him smile! It's easy to put together and can be used for any occasion! Fill the basket with everything your man loves.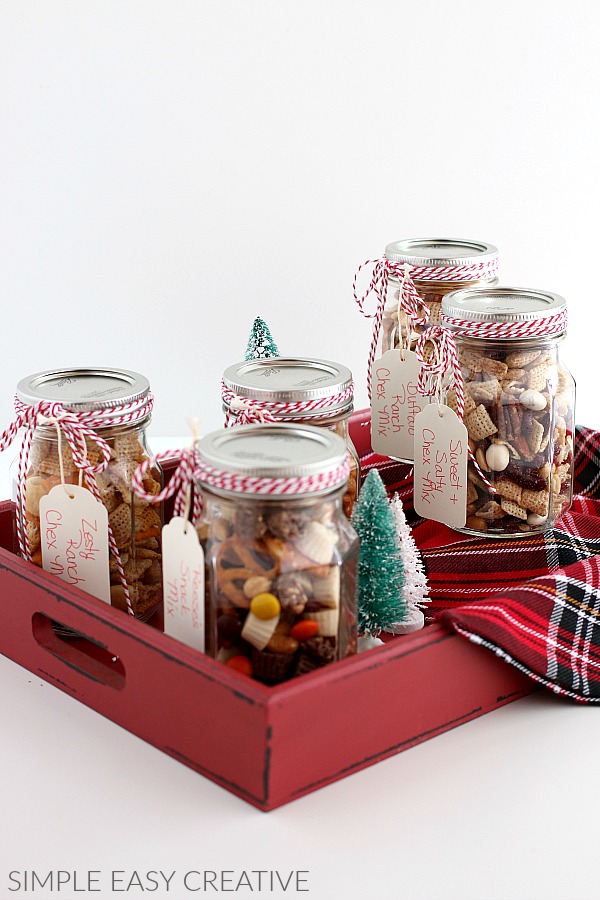 Five snack mix recipes to choose from. Make one or all of them and add to a basket.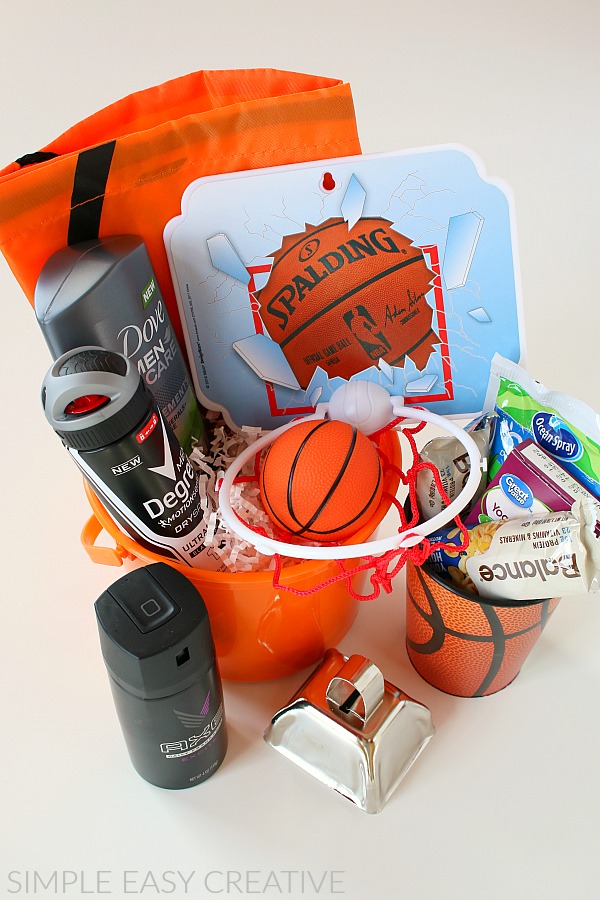 Are you a basketball fan? Do you know someone who is? This Basketball Gift Basket is perfect for any occasion! This Basketball Gift Basket is very versatile and can easily be changed for other sports as well.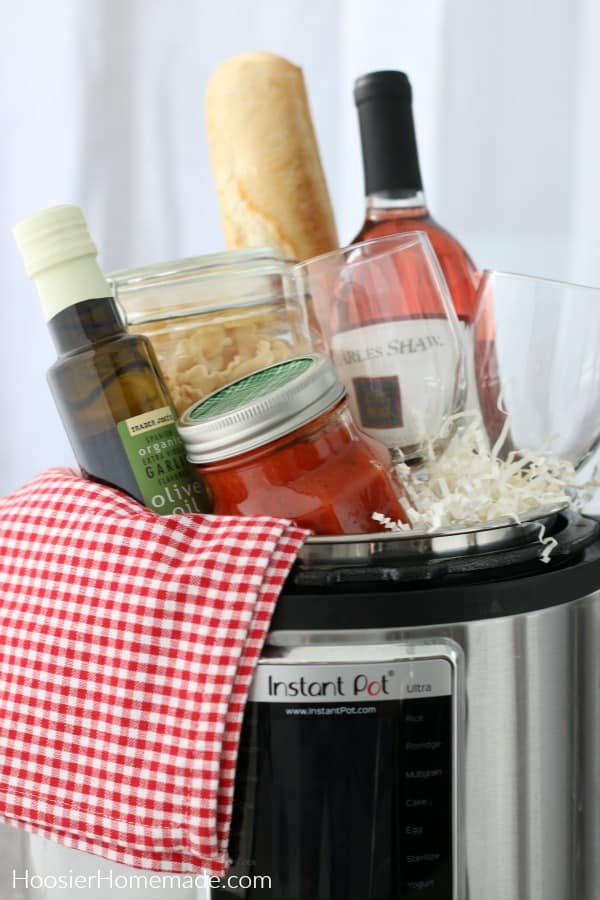 Do you have a home cook in your life? This Italian Gift Basket goes together in minutes and includes an Instant Pot as the basket. Add your favorite ingredients for an easy Spaghetti Dinner.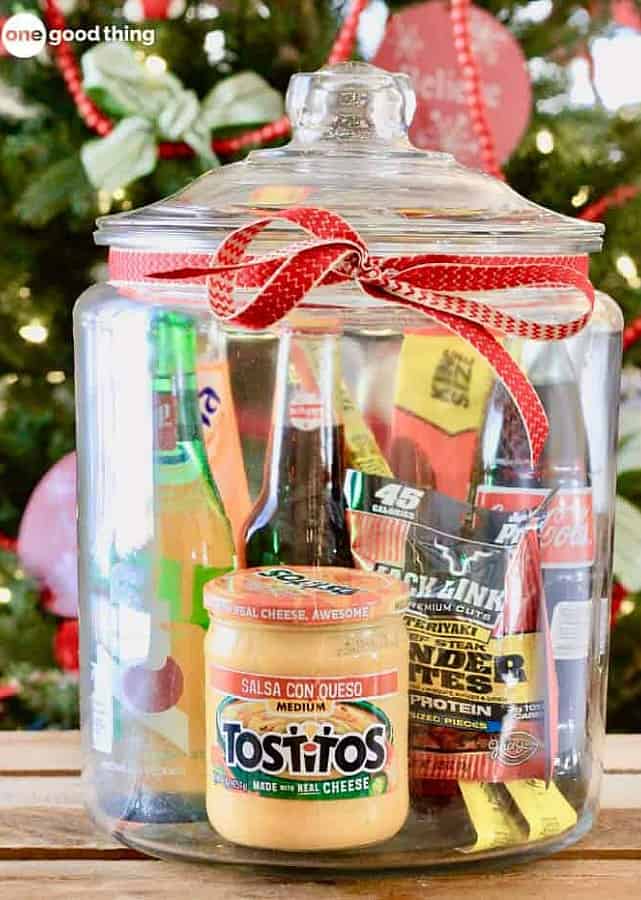 Add their favorite snacks and drinks to a jar for a fun gift! One Good Thing also shares other ideas for gifts in a jar.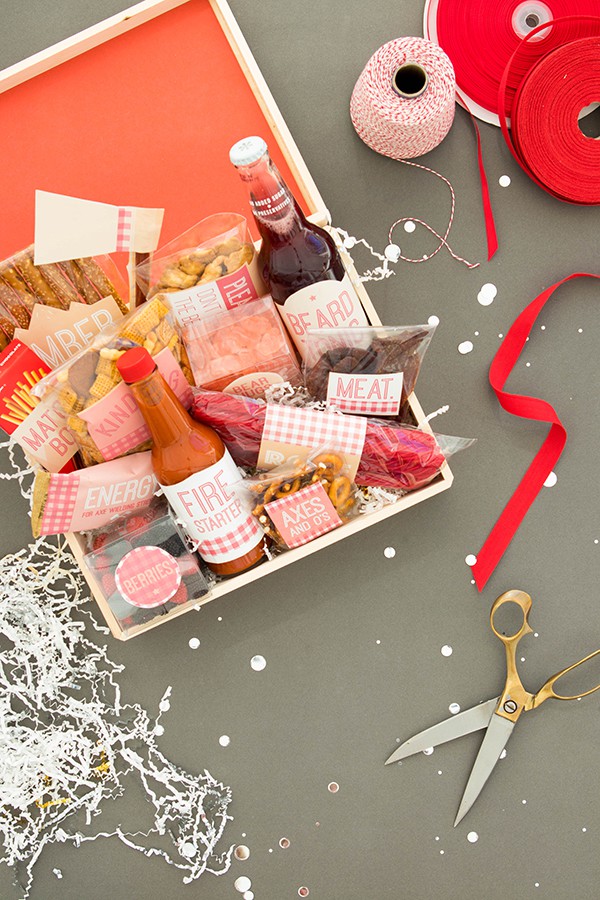 This fun gift basket is filled with the man's favorites plus it has a set of free printables to go with it.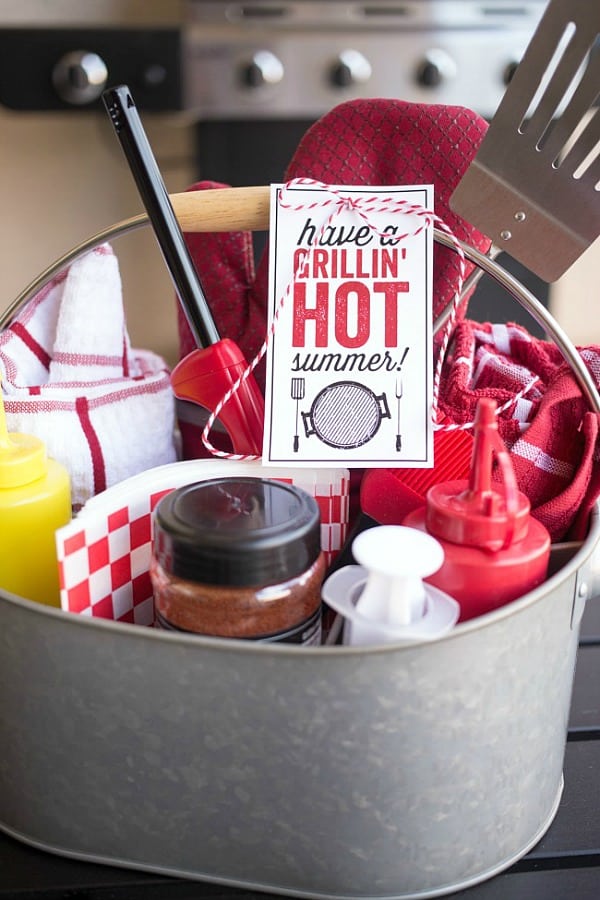 Men, and women too, love to grill. Put together this easy grill caddy that holds all the essentials.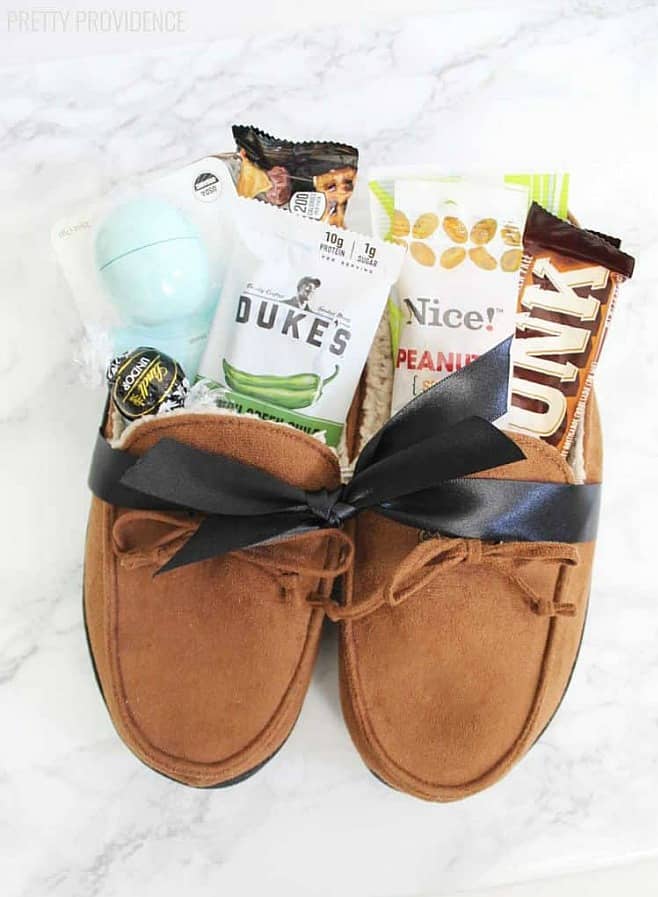 Slippers are one of those gifts that need to be replaced every year. Why not add more fun items to the slippers for an easy gift idea!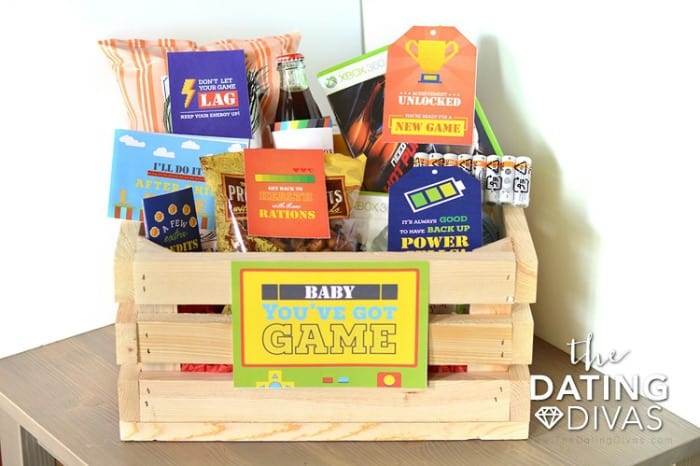 Do you have a gamer in your life? This fun gift basket is filled with games and treats. Plus is has free printables to add too!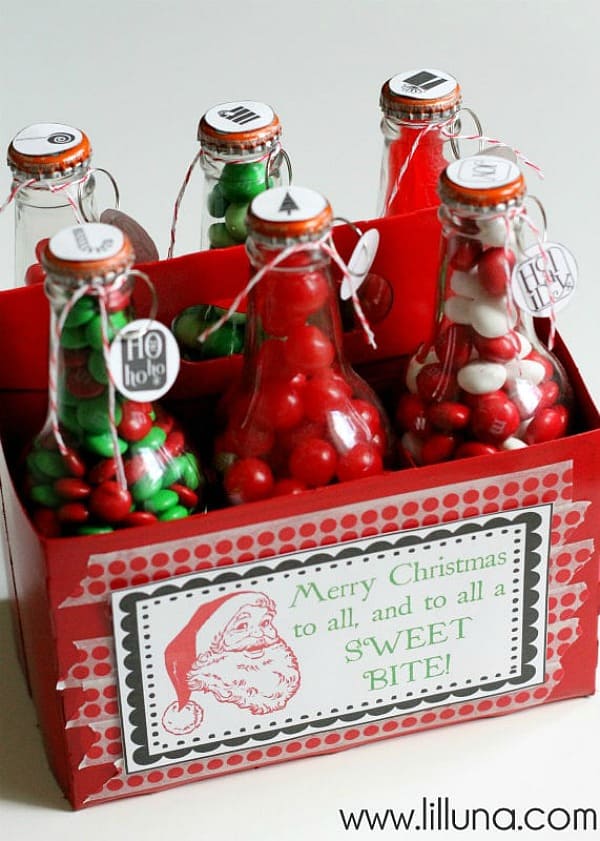 Do you need a quick and easy gift for a neighbor or co-worker? This Pop Bottle Set is great for the sweet tooth on your list!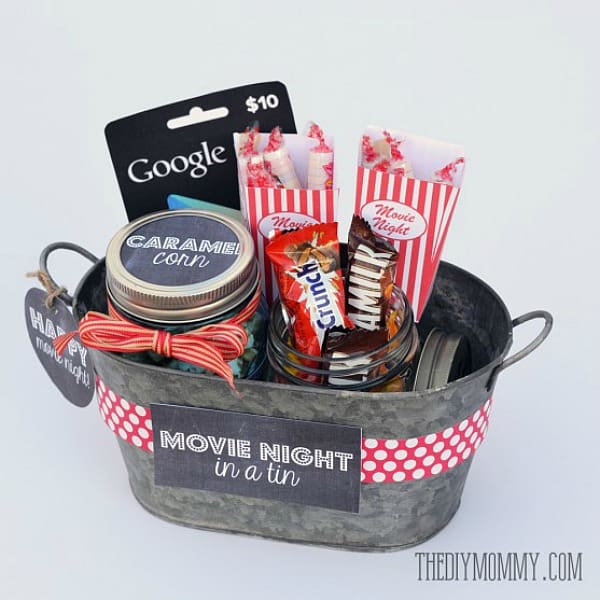 The movie lover on your list is sure to love this gift basket! It's filled snacks and a gift card.
Follow along with the 100 Days of Homemade Holiday Inspiration for more simple recipes, easy crafts, homemade gift ideas, decorating tips and much more!