Coffee Cake is one of those recipes that everyone needs in their recipe box. This Make Ahead Coffee Cake is easy to put together, delicious and yes – you can even put it together the night before and have it ready for the next morning.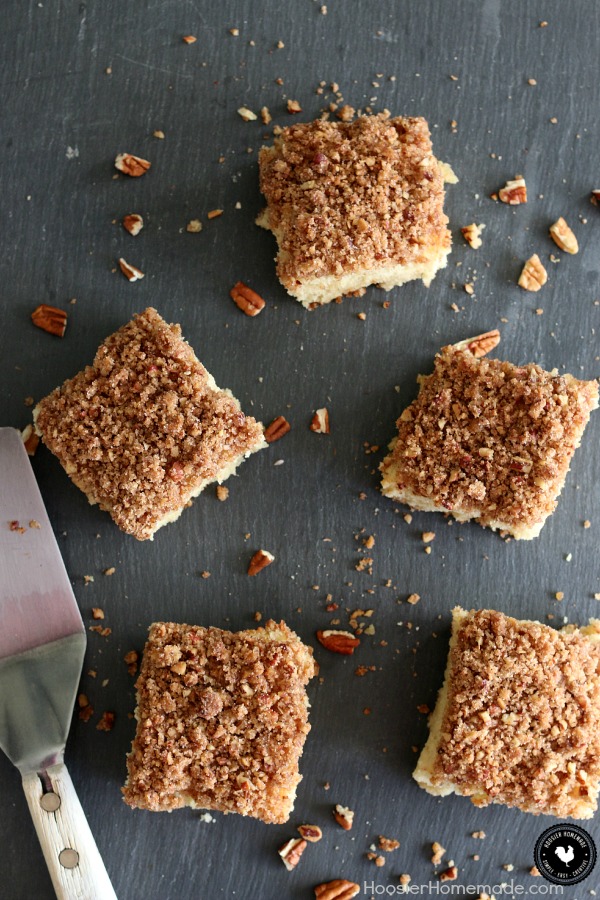 Entertaining doesn't have to be fancy. In fact, hosting a brunch is one of the easiest and most inexpensive meals to serve. Whether you are planning to host an Easter brunch, Spring bridal shower, or even just enjoy serving your family a big weekend breakfast, you can't go wrong with this Make Ahead Coffee Cake.
During the holidays when there is big dinner planned, I always plan an easy breakfast that can be made ahead of time. My extra time in the kitchen is limited, so any recipe that I can prepared ahead is an extra bonus.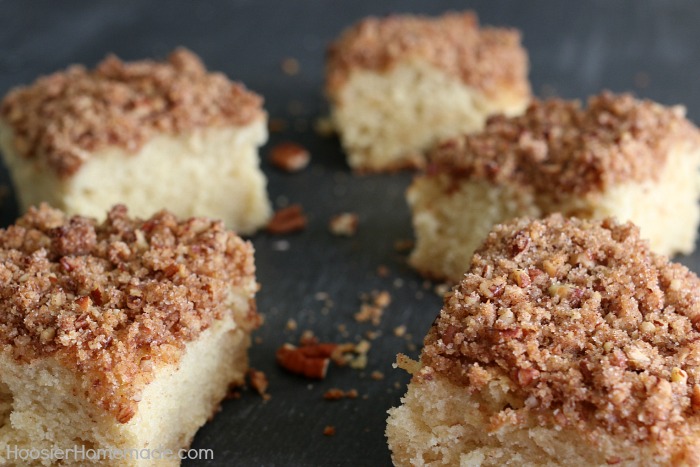 This Coffee Cake is one that I have been making for years. The recipe is easy enough that you can change to suit your taste. Often times, I layer the streusel topping with the batter, and I have also added a variety of nuts. This time I added Fisher Pecans to the streusel, giving it a little crunch and rich flavor.
When we think of Coffee Cake the first thing that comes to mind to breakfast or brunch, but this recipe is also perfect for dessert. And it's actually better the second day. Just be sure to store it in an airtight container.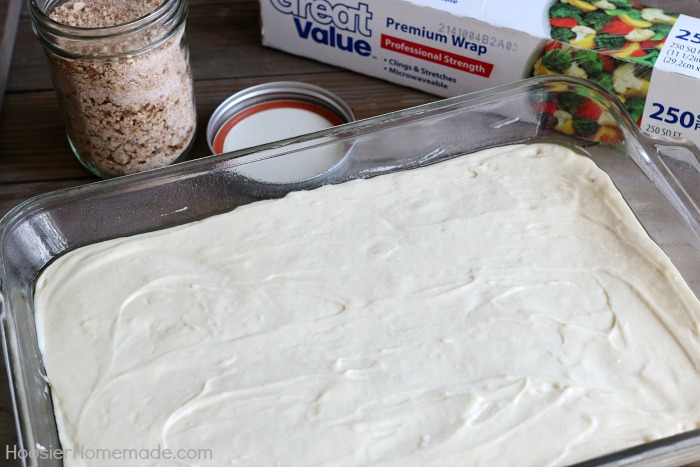 After the batter is mixed and poured into the baking pan, mix the streusel topping and place in a container with a lid. Add plastic wrap to the coffee cake and place in the refrigerator over night. Then in the morning remove the coffee cake from the refrigerator 30 minutes before you are ready to bake it, letting it come to room temperature. Then bake at 350 degrees for about 45 minutes.
You can also bake the coffee cake right away after mixing, but I have found the results to be better when you store it in the fridge over night.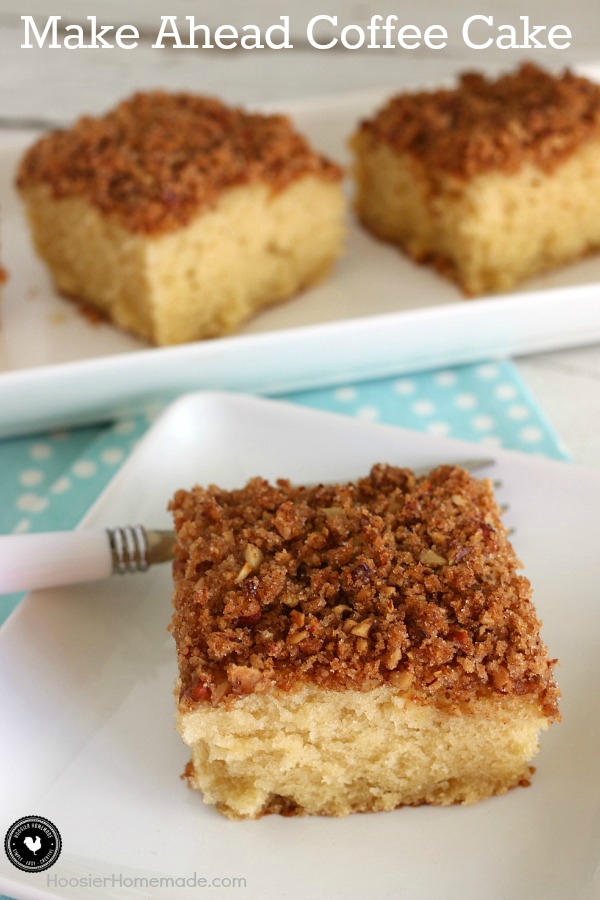 For Easter brunch, you may also like to serve this Make Ahead Sausage Casserole, and put together a delicious Honey Lime Fruit Salad and you have a wonderful meal with little work.

You may also like these recipes to add to your brunch menu!
Add these recipes to your Easter menu –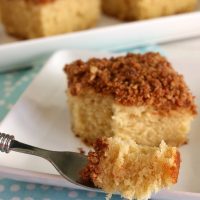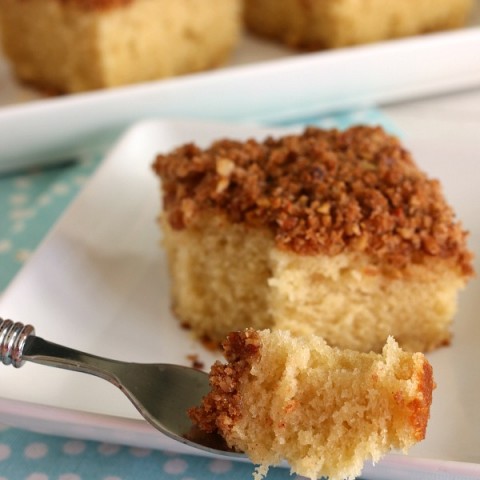 Make Ahead Coffee Cake
Easy make ahead coffee cake, perfect for brunch.
Ingredients
Cake
11/2 sticks unsalted butter, softened
3 eggs
11/2 cups sour cream
1 tablespoon vanilla
21/4 cups flour
11/4 cups sugar
2 teaspoons baking powder
1 teaspoon baking soda
1/2 teaspoon salt
Streusel Topping
1/3 cup brown sugar, packed
1/3 cup sugar
2/3 cup nuts - pecans or walnuts
2 tablespoons flour
1 teaspoon cinnamon
Instructions
Spray 13 x 9 pan with nonstick spray, set aside. In a large bowl, cream the butter.
Add the eggs, sour cream and vanilla.
In a medium bowl, combine dry ingredients.
Add to wet mixture, mixing on low until well blended, increase speed to medium and mix for 2 minutes.
Pour evenly into the prepared pan.
Cover with plastic wrap and refrigerate until ready to bake.
Combine streusel ingredients, cover tightly and store at room temperature.
In the morning, remove pan from refrigerator 30 minutes before baking.
Preheat oven to 350 degrees. Remove plastic wrap, evenly sprinkle with streusel. Bake for about 45 minutes or until a toothpick inserted in the center comes out clean. Cool.
Recipe adapted from Make Ahead Meals for Busy Moms Cookbook