Christmas Movie Night Gift Idea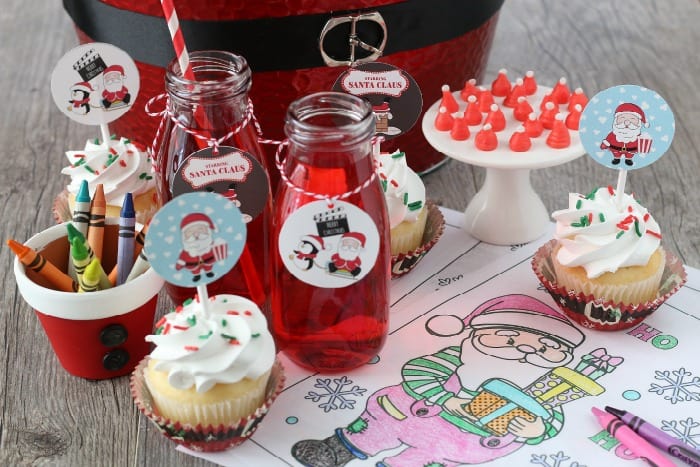 This bucket is filled with lots of fun treats and activities for Christmas Movie Night. The big man himself – Santa plays the starring role in this easy to make themed gift basket. Enjoy family movie night or give it as a gift.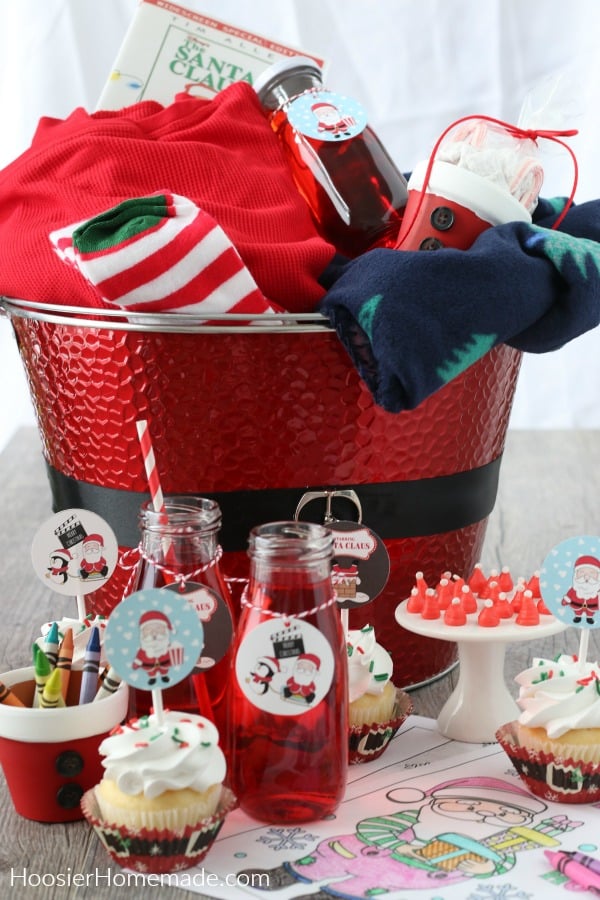 Welcome to Day 28 of the 100 Days of Homemade Holiday Inspiration! Each day we will be inspiring you with recipes, decorating ideas, crafts, homemade gift ideas and much more!
Watching Christmas movies is one of those family traditions that I think every family has. It's a time to gather together and watch the favorites, both old and new.
This year, movie night just got a whole lot better with this fun Santa bucket filled with all Santa Claus themed activities and treats.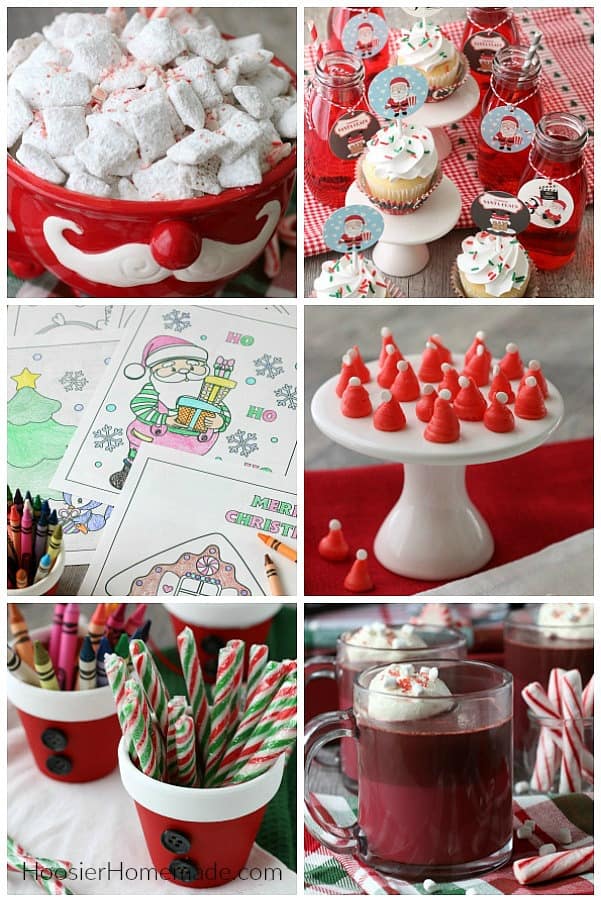 All this week, as part of the 100 Days of Homemade Holiday Inspiration, we have shared Santa Claus treats, printables, coloring pages and crafts.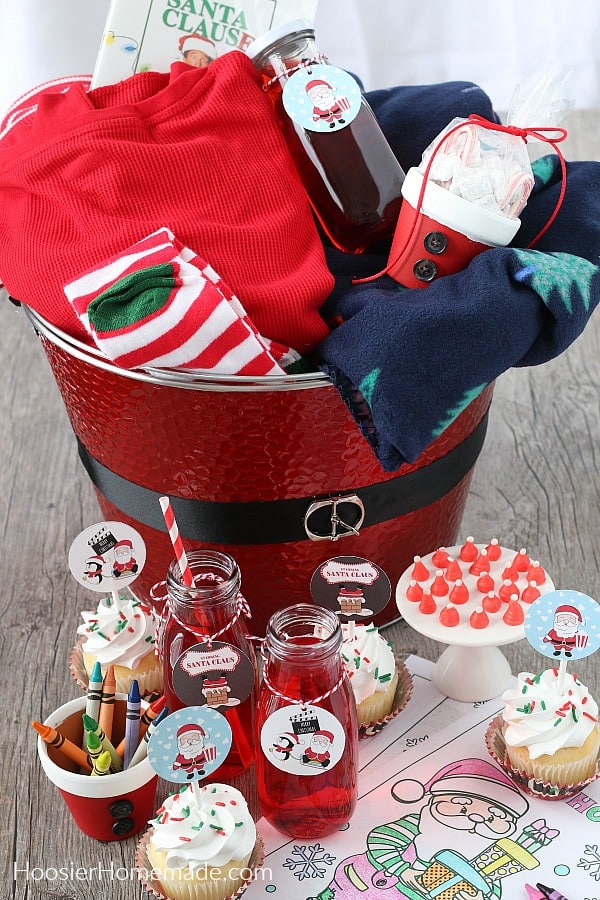 Now we are pulling them all together for a fun themed gift basket that you can put together for a really fun family night or give as a gift.
Christmas Movie Night Themed Gift Basket
Santa Bucket Supplies
Bucket or Basket – I found this metal bucket at Hobby Lobby
Black Ribbon
Buckle
Hot Glue Gun
Here is what we added to the Santa Bucket
Throw Blanket
Christmas Pajamas
Socks
Red juice in Jars with Printables tied on them – FREE Printables here
Cupcakes with Printable Cupcake Toppers – FREE Printables here
Cream Cheese Mints shaped like Santa Hats
Santa Pots with Crayons
Santa Pot with White Chocolate Peppermint Chex Mix
Coloring Pages – print them FREE here
To make the Santa Bucket
Glue ribbon around the center of the bucket
Glue the buckle onto the ribbon
Begin filling the bucket by adding the blanket
Then add the pajamas, movie and socks
Now you can add the rest of the smaller items
Follow along with the 100 Days of Homemade Holiday Inspiration for more simple recipes, easy crafts, homemade gift ideas, decorating tips and much more!