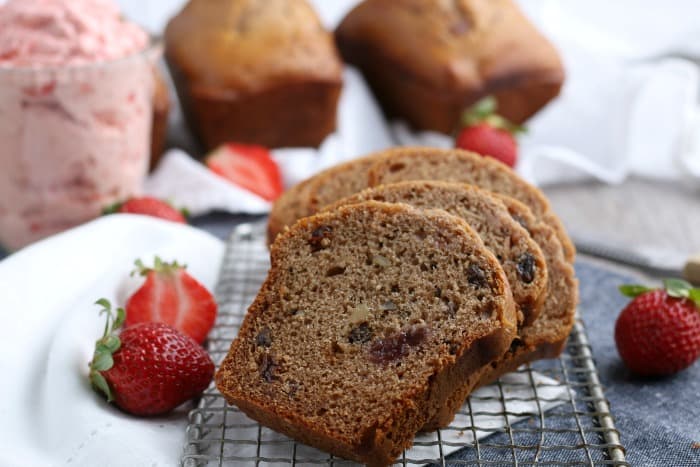 This Jam Cake is moist and filled with raisins, nuts and strawberry jam. Baked in bread pans, it comes out perfect every time.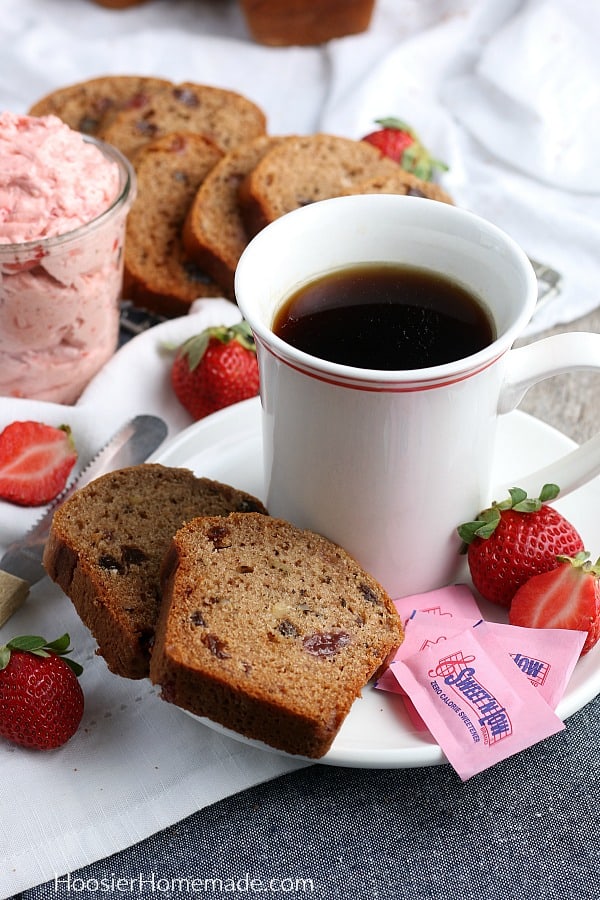 This recipe is brought to you by Sweet'N Low® America's favorite pink zero-calorie sweetener . As always, the opinions are my own.
My mother-in-law began baking this Jam Cake recipe in 1957. After joining the family in 1988, there wasn't a holiday that went by without Mom's Jam Cake.
Now, I'm not really sure why she called it "cake" because it has no eggs and it's baked in bread pans, but nevertheless, it's one of those recipes that the whole family loves and is a holiday tradition.
Just like her chocolate chip cookies, the whole family looked forward to enjoying her holiday treats.
Mom passed away several years ago however, I carry on her tradition and always bake a batch of this Jam Cake to share with the rest of the family.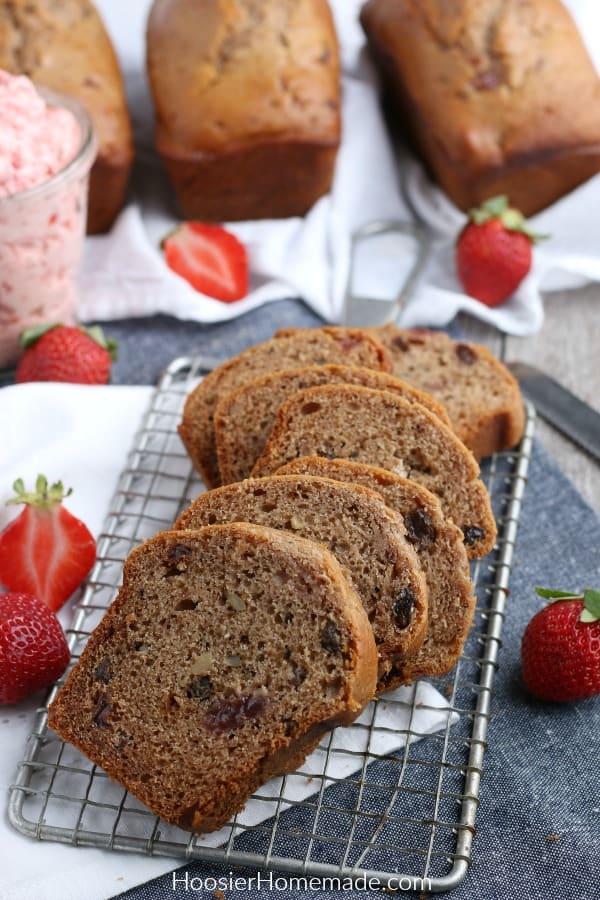 Holiday traditions have never been so sweet! This year, I'm recreating one of my favorite traditional family recipes with Sweet'N Low®. You can purchase Sweet'N Low® in packets or an 8 oz bulk box to use in your recipes, making it really convenient as well.
This recipe is super easy to put together and has simple ingredients that I bet you have in your pantry. For this particular recipe, I was able to get away with not using any sugar.
For more information on Sweet'N Low® or for more delicious seasonal recipes, visit www.sweetnlow.com. You can also keep up with Sweet'N Low® on Facebook, Twitter, Pinterest and Instagram.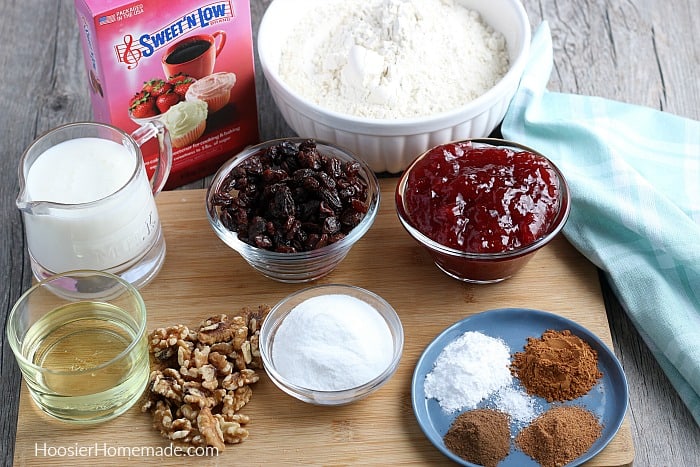 Jam Cake
Full printable recipe and instructions are below
Ingredients
Sweet'N Low®
Oil – vegetable or canola oil
Buttermilk
Jam – I used strawberry, but any kind you like is fine
Flour – all-purpose is best, but you could also use whole wheat if you prefer
Baking Soda
Salt
Spices – ground allspice, nutmeg and cinnamon
Raisins
Nuts – walnuts or pecans
Kitchen Essentials Needed
Large bowl
Medium bowl
Small bowl
Mixer – hand or stand mixer
Rubber Spatula
Measuring Cups
Measuring Spoons
Bread Pan – you can use a mini loaf pan or a regular size bread pan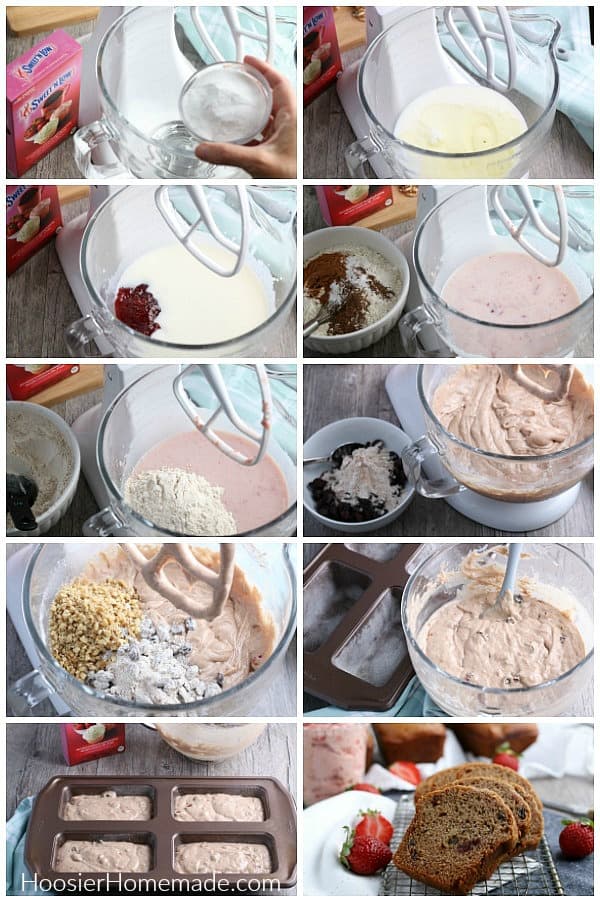 How to make Jam Cake
Full printable recipe and instructions are below
Begin by adding the Sweet'N Low® to the mixing bowl.
Add the oil and buttermilk and whisk together
Now, add the jam and mix until well incorporated
In a medium bowl, whisk together the dry ingredients – flour, baking soda, salt and spices
Reserve a couple spoonfuls of the dry ingredient mixture. Then gradually add the dry ingredients to the wet ingredients, mixing well after each addition
The trick to keeping the raisins from sinking to the bottom is to coat them with a little flour mixture. In a small bowl, combine raisins and the dry ingredients that you reserved.
Then add the raisins and nuts to the mixture
Prepare your bread pan by coating with non-stick cooking spray and a dusting of flour
Divide the jam cake batter into the pan
Bake, cool and enjoy!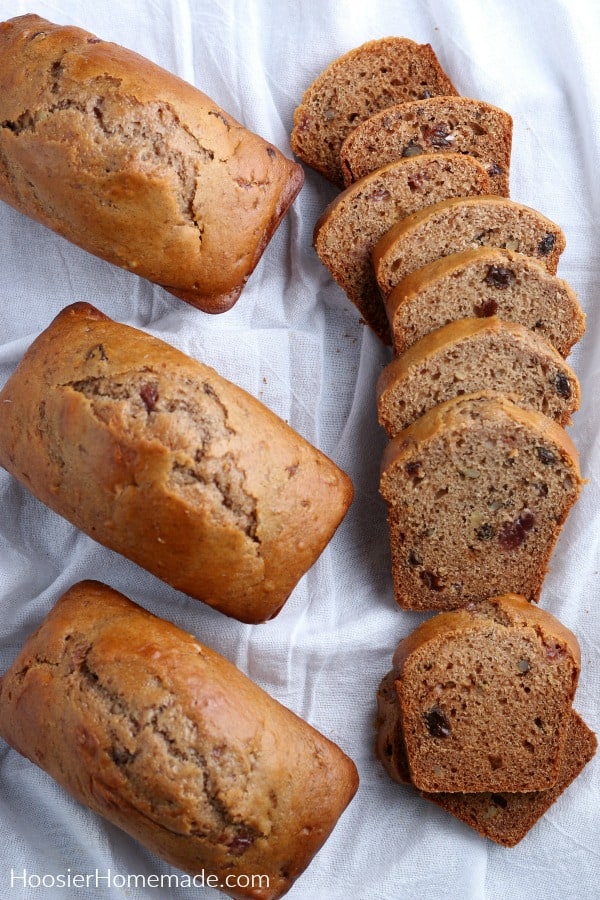 Not only will this Jam Cake (or maybe you will call it Jam Bread) become a family favorite, it also makes a great gift for the holidays.
Now that you are done baking the Jam Cake, who will you give it to? Here are a few ideas for you to think about –
Hostess – Are you heading to a party? I bet the hostess would love to have this homemade cake to serve her family the morning after.
Teacher – Teachers receive a lot of candy, so why not change it up a bit? This Jam Cake is always a good idea for teachers during the holidays.
Neighbor – Do you have a neighbor that you would like to give a gift to but have no idea what they would like? I bet they would love this Jam Cake.
Co-Worker – Do you have a gift exchange at work, but don't know who you are giving to? Everyone loves a homemade treat.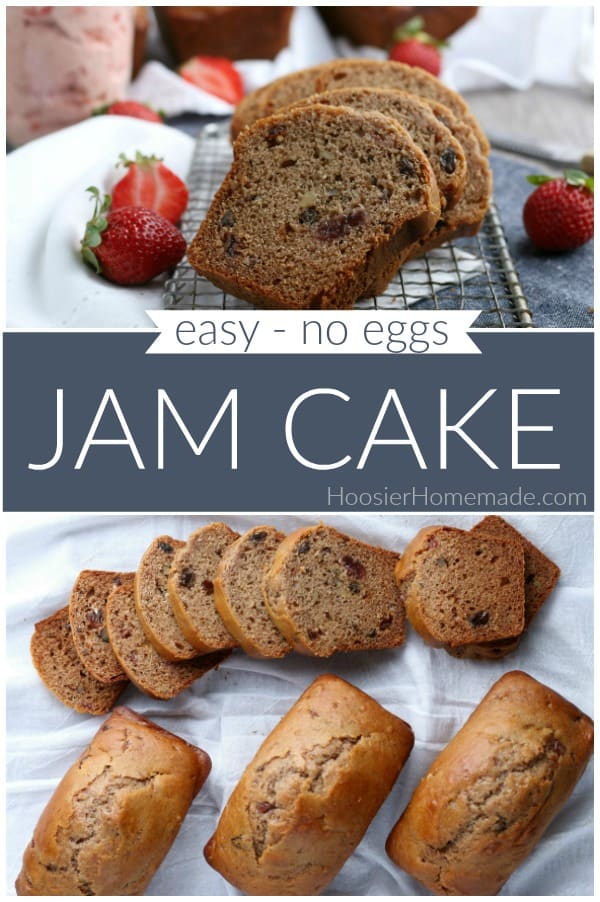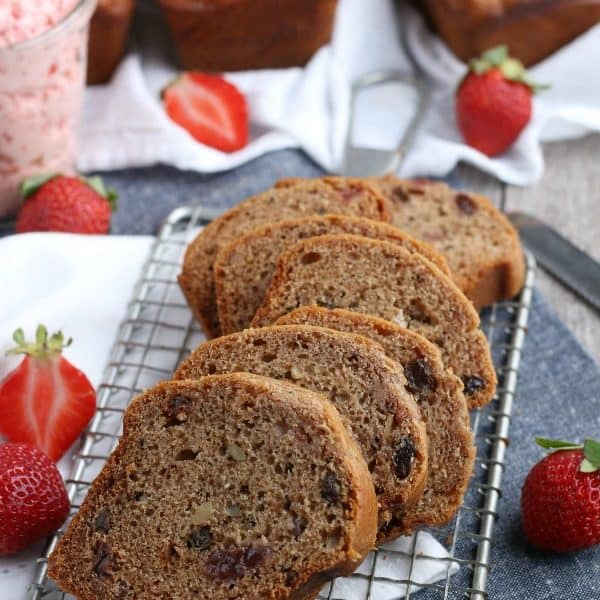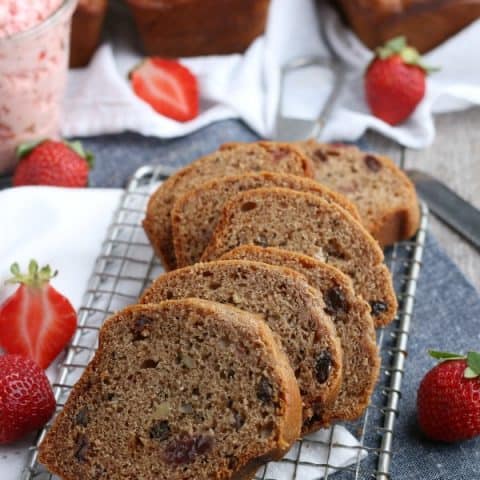 Jam Cake
This Jam Cake is moist and filled with raisins, nuts and strawberry jam. Baked in bread pans, it comes out perfect every time. 
Ingredients
1/3 cup Sweet'N Low® 8 oz Bulk Box or 80 Sweet'N Low® packets
1/2 cup Vegetable or Canola Oil
2 cups Buttermilk
1 cup Jam (Strawberry is best)
4 cups All-Purpose Flour
2 teaspoons Baking Soda
Pinch of Salt
1 teaspoon Ground Allspice
1 teaspoon Nutmeg
2 teaspoons Cinnamon
1 cup Raisins
1/2 cup Nuts, chopped - walnuts or pecans
Instructions
Preheat oven to 375 degrees
Prepare your bread pan by coating with non-stick cooking spray and a dusting of flour
Begin by adding the Sweet'N Low® to the mixing bowl.
Add the oil and buttermilk and whisk together
Add the jam and mix until well incorporated
In a medium bowl, whisk together the dry ingredients – flour, baking soda, salt and spices
Reserve a couple spoonfuls of the dry ingredient mixture.
Then gradually add the dry ingredients to the wet ingredients, mixing well after each addition
The trick to keeping the raisins from sinking to the bottom is to coat them with a little flour mixture. In a small bowl, combine raisins and the dry ingredients that you reserved.
Then add the raisins and nuts to the mixture
Divide the jam cake batter into the pan
Bake at 375 degrees F for 40 minutes or until a toothpick inserted in the center comes out clean
Cool in pan for 10 minutes
Remove from pan and cool completely on wire rack