These Chocolate Peppermint Pattie Cupcakes are bursting with flavor! A simple chocolate cake mix is turned into a luscious holiday treat. And then if that's not enough, topped with Buttercream Peppermint Frosting and a mini Peppermint Pattie.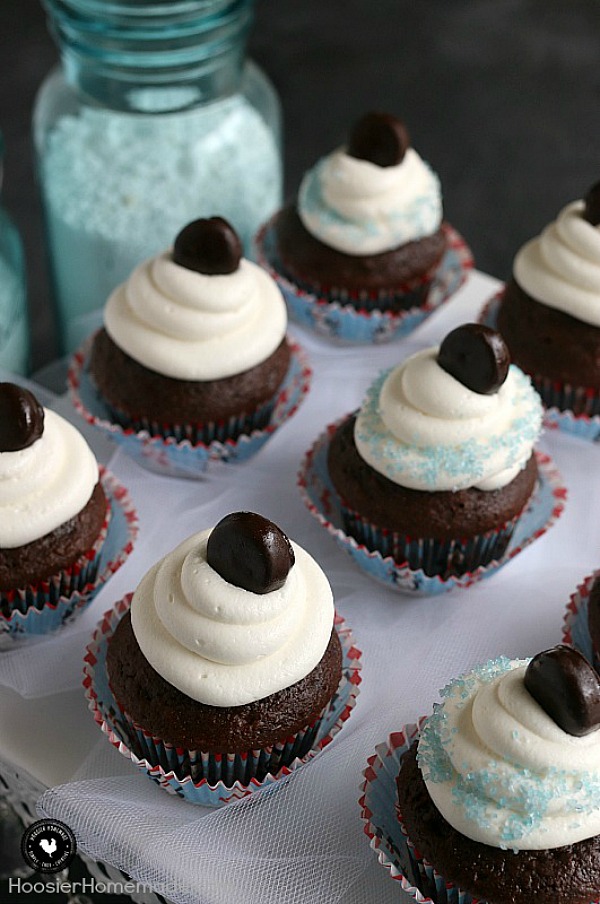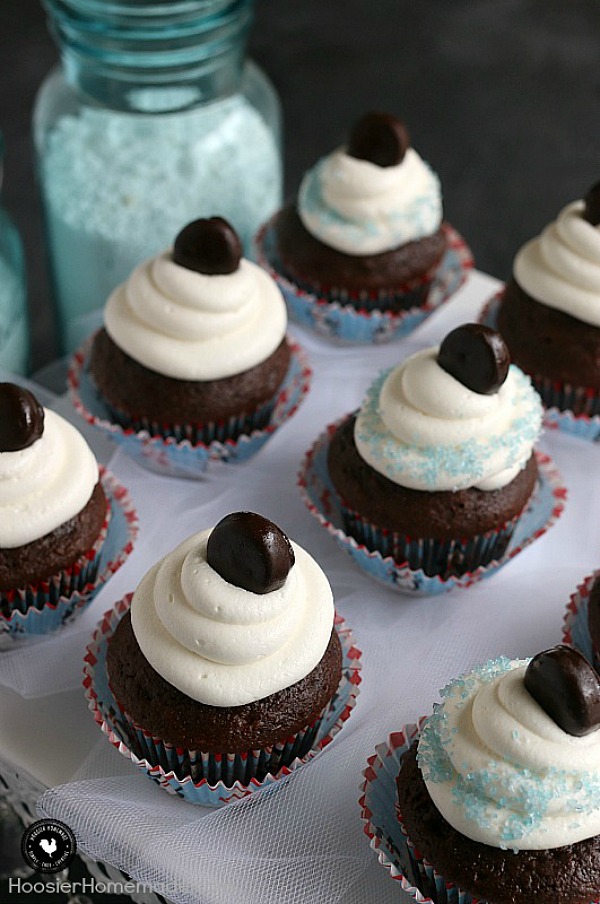 Nothing beats a chocolate cupcake…except maybe one with peppermint. I love the cool creamy flavors of chocolate and peppermint together. Somehow it just screams the holidays to me.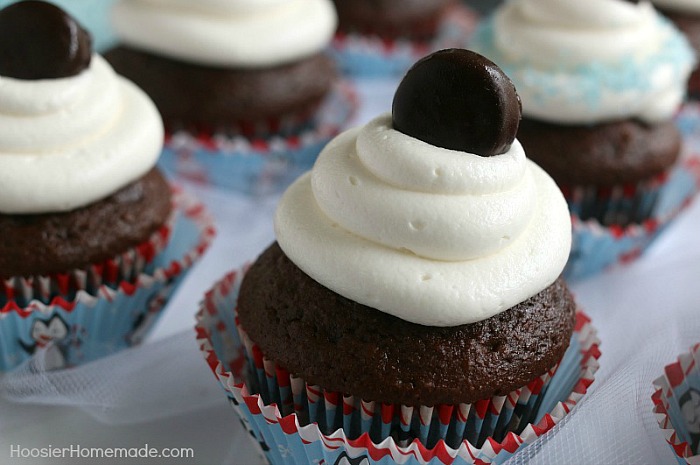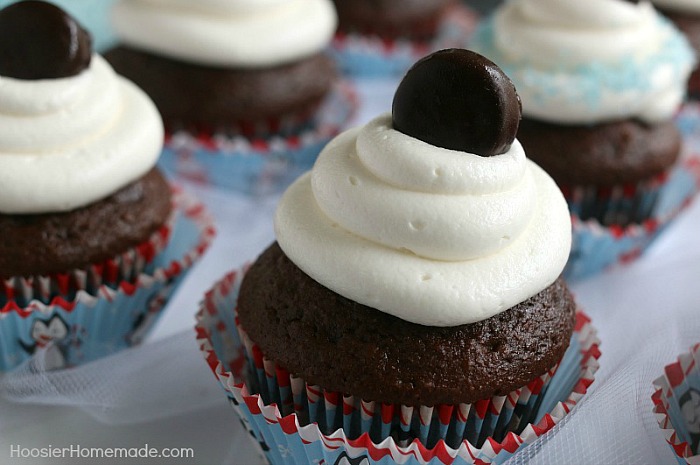 These Chocolate Peppermint Cupcakes are perfect for any occasion really. But would make your Christmas Dessert Table shine! They are super easy to make too.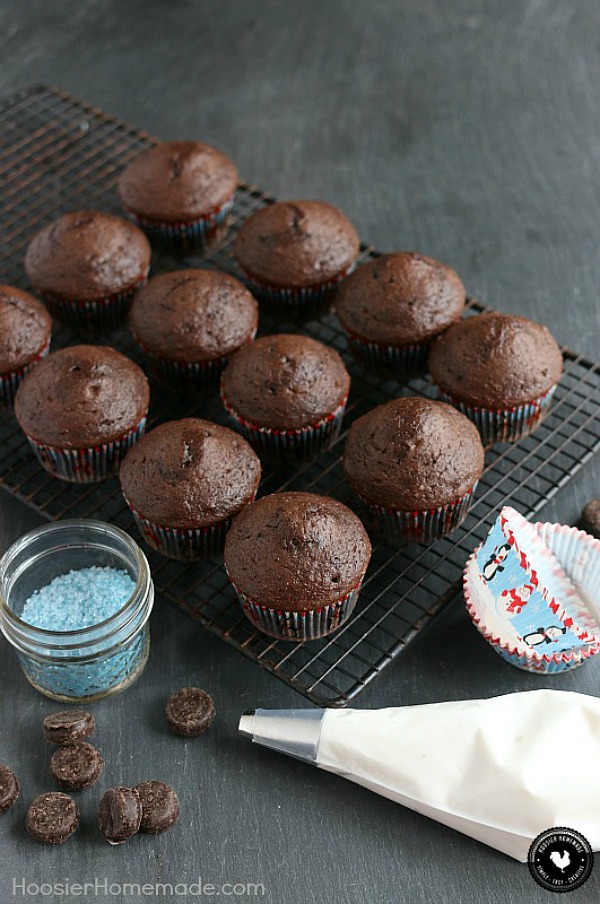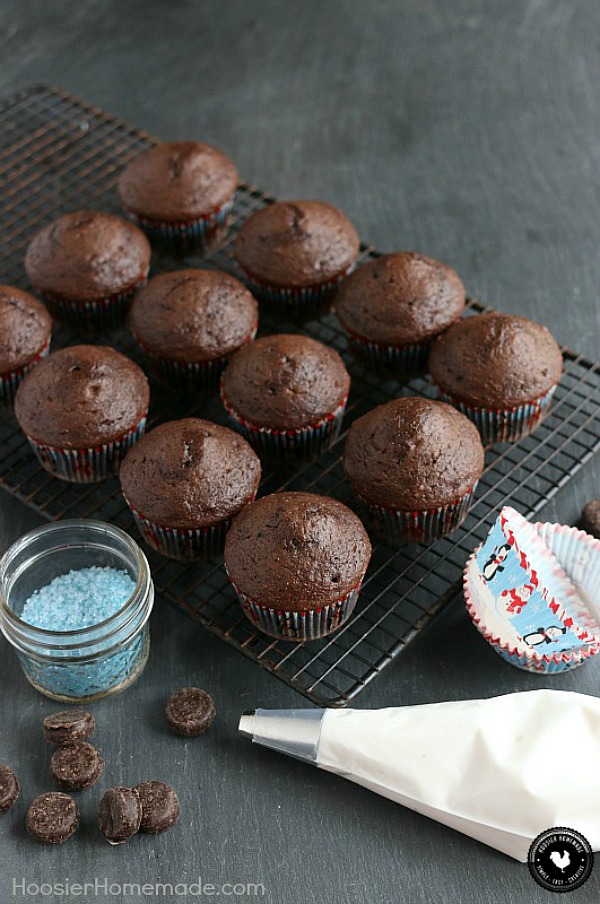 The cupcakes start with a simple chocolate cake mix, I used Devil's Food. Then I like to add ingredients to make the mix taste homemade – 4 eggs instead of 3 and instead of milk, I used Peppermint Pattie Coffee Creamer.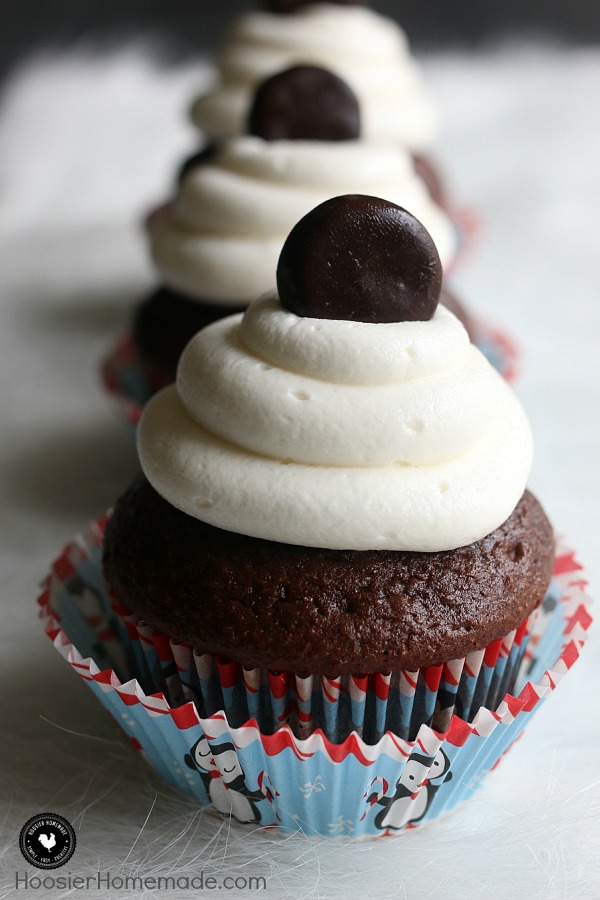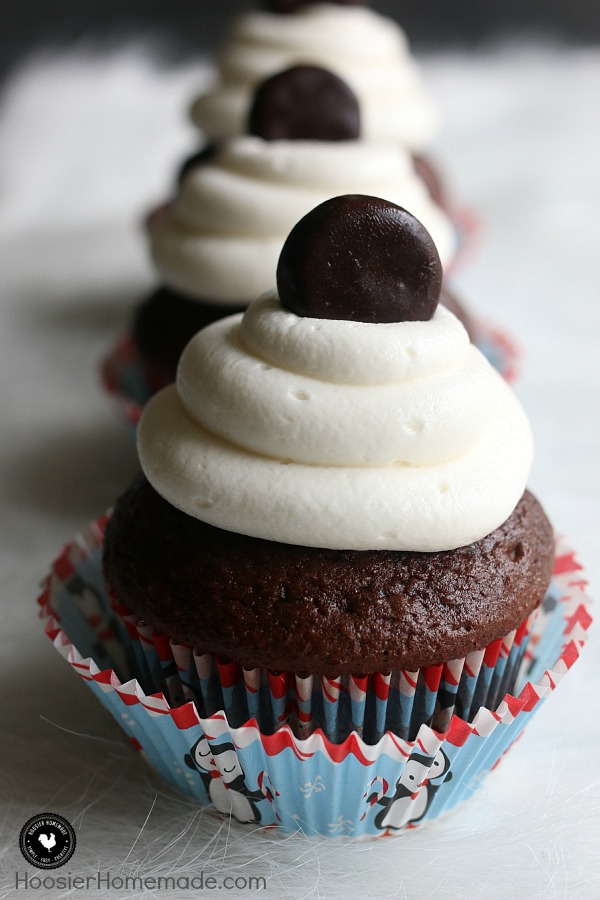 After they are baked and cooled, I added Buttercream Peppermint Frosting, similar to my favorite Buttercream Frosting but instead of all butter, I substituted half with shortening to get the bright white color, and I added peppermint extract instead of vanilla. Often times vanilla can color frosting, unless you use white vanilla extract.
The frosting is then piped on with a large round decorator tip, I used #2A. Then blue sprinkles and topped with a mini York Peppermint Pattie candy.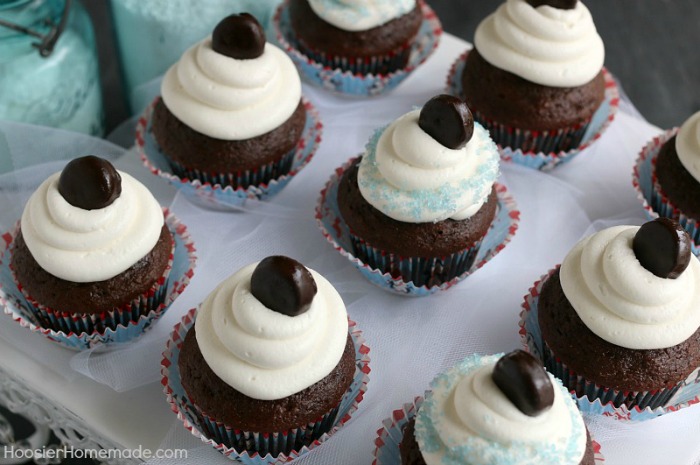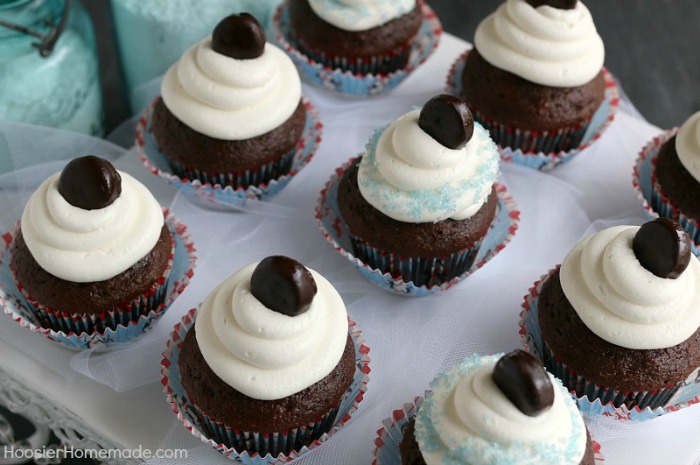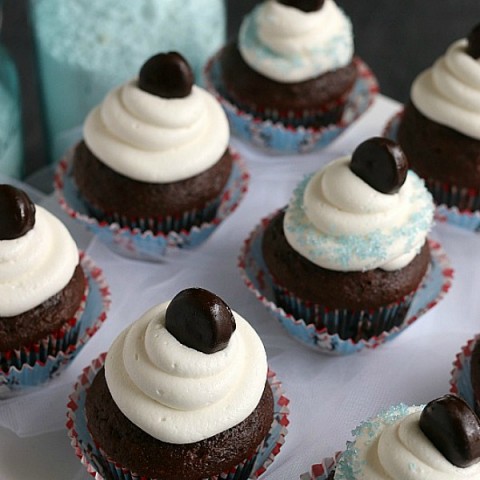 Chocolate Peppermint Pattie Cupcakes
Ingredients
Cupcakes
1 box chocolate cake mix - I used Devil's Food
1 cup Peppermint Coffee Creamer
4 eggs, room temp
1/3 cup oil
Frosting
1/2 cup butter, softened
1/2 cup vegetable shortening
4 cups powdered sugar
2-3 tablespoons milk - depending on consistency
1-2 teaspoons peppermint extract
Garnish
Blue Sprinkles
Mini York Peppermint Pattie Candy
Instructions
Preheat oven to 350 degrees and place cupcake liners in pans
In a large bowl, combine cupcake ingredients and beat until smooth, about 5 minutes on medium speed
Fill cupcake liners using a cookie dough scoop
Bake at 350 degrees for 12-15 minutes or until a toothpick inserted in the center comes out clean
Frosting
Whip butter and shortening until creamy
Gradually add powdered sugar alternating with milk
Beat in peppermint extract
Decorate
Fill a decorator bag fitted with a #2A tip with frosting
Swirl on frosting
Add sprinkles and candy if desired
Notes
To frost cupcakes, fit a decorator bag with a jumbo round tip and fill with COOL WHIP frosting. Sprinkle edges with blue sanding sugar and top with York Peppermint Pattie
Follow along with the 100 Days of Homemade Holiday Inspiration for more simple recipes, easy crafts, homemade gift ideas, decorating tips and much more!