I am participating in a campaign for Brookside Chocolate. I am receiving a fee for posting; however, the opinions expressed in this post are my own. I am in no way affiliated with Brookside Chocolate and do not earn a commission or percent of sales.
Can you believe that 2016 is almost over? Are you thinking about New Year's Eve yet? I love hosting a New Year's Eve party and celebrating the past year while looking forward to next year!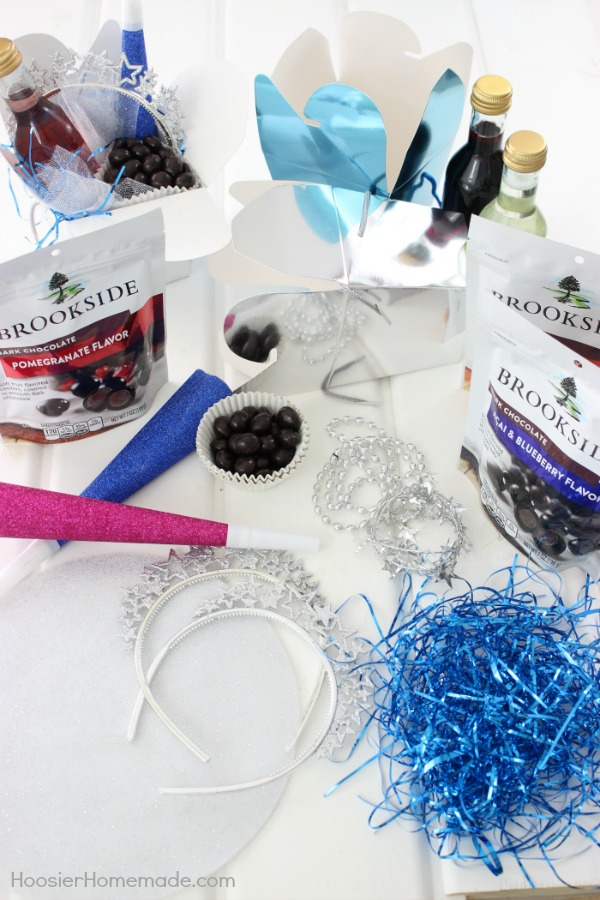 You guys know I love to make party favors- and New Year's is no different! In the past I have made countdown treat bags for the kiddos, but this year I wanted to create favors for the adults- filled with my favorite celebratory things!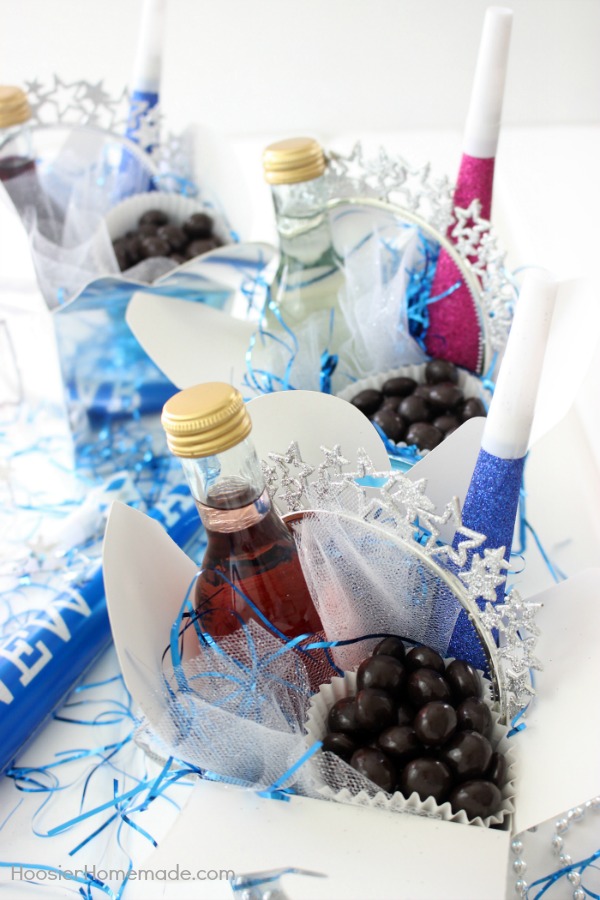 There is no better way to celebrate than with wine and chocolate- such a perfect way to ring in the New Year! Brookside Dark Chocolates is my favorite treat after a hard day. Dark chocolate is my favorite, and the addition of fruit means it is a healthy treat, right?! Add in a glass of wine and my night is made!
Have you ever tried the dark chocolate and exotic fruit combination? It's heavenly!
I love the pomegranate flavor with white wine and the acai & blueberry flavors with red.  I love the combinations of flavors or how well the flavors complement each other.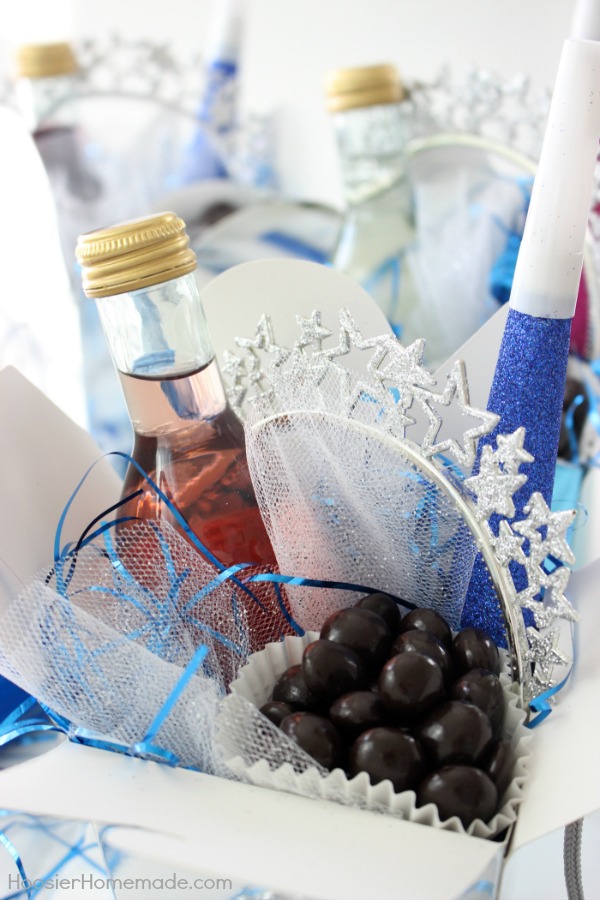 I am so excited to celebrate with friends and family and share my favorite wine and chocolates with them. However you celebrate this New Year's think about putting together some fun favors- everyone will love them!
You can add whatever you like to the containers, here is what I used…
New Year's Eve Party Favors Supplies
Wine, small bottles
Take Out Boxes – available in the party section
Paper filler – I used a metallic blue
Party favors – horns, noise makers, necklaces, etc.
Circle Tulle – gold or silver found in the wedding department
Cupcake Liners or plastic bags for the candy
Instructions:
Fill container with paper filler, you will probably need more than what you think because the items will weight it down
Add the wine bottle
Fill in with other party favors
Take a circle of tulle and pinch in the center creating a puff
If guests will be eating the chocolate during the party – add the cupcake liner and fill with Brookside Dark Chocolates
If guests are taking home the party favors – add Brookside Dark Chocolates to a plastic bag and tie with a ribbon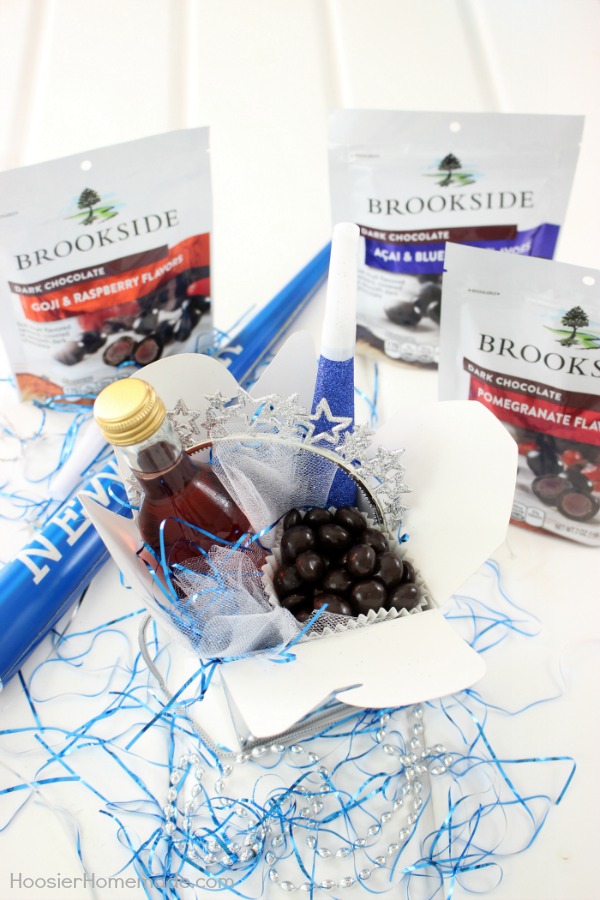 What do you love to pair Brookside Dark Chocolates with? Are you making New Year's favorites this year? What will you put inside?