Do you have a college student on your list? You are sure to get a smile and lots of hugs with this Gift Basket for College Students.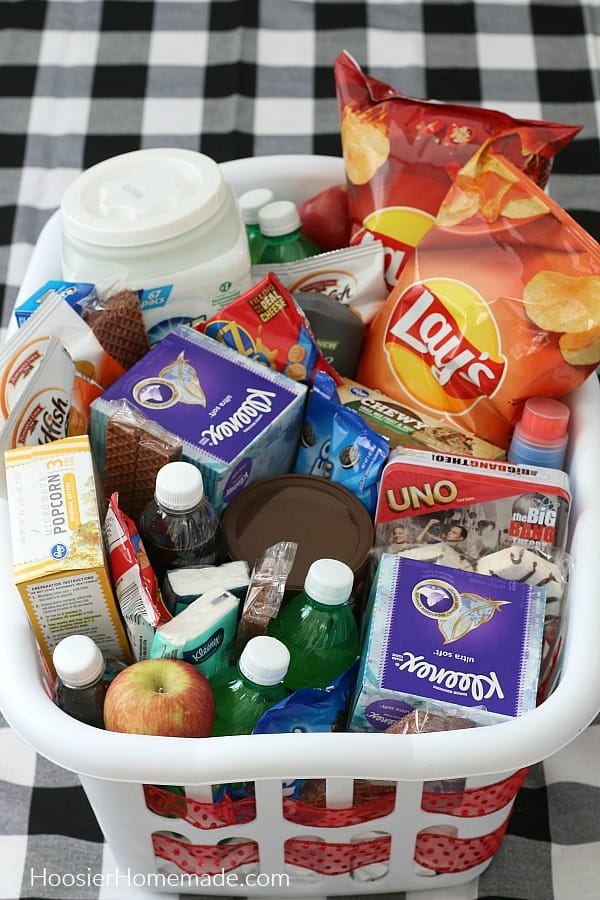 Welcome to Day 61 of the 100 Days of Homemade Holiday Inspiration! Each day we will be inspiring you with recipes, decorating ideas, crafts, homemade gift ideas and much more!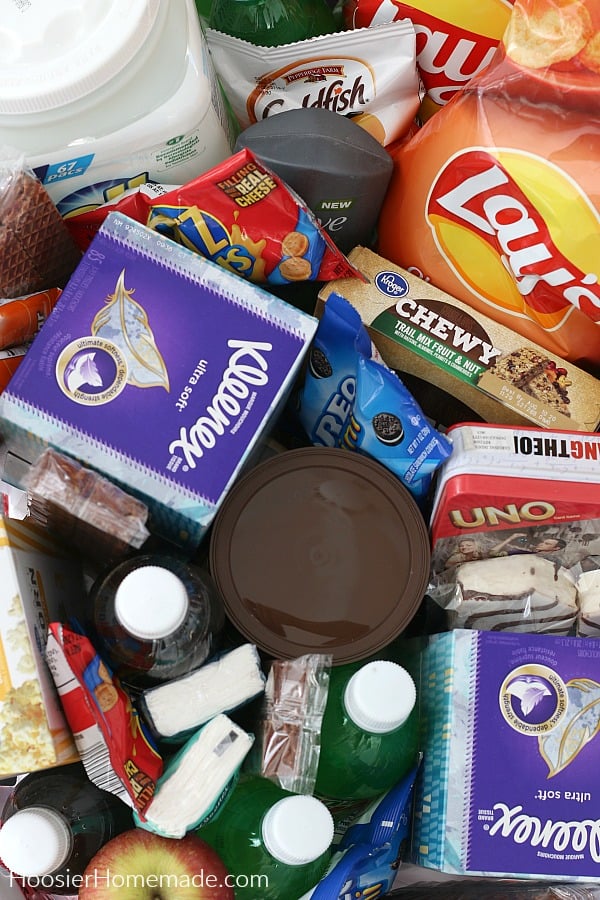 Ever since my middle son went away to college, I have been putting together a basket of snacks, drinks and treats to have during finals week. My youngest is now a senior in college and there is only 1 more semester of college finals baskets.
Going on a hunt through the store to find things they love is always fun. Here are the items I have added to give you inspiration –
Gift Basket for College Students
Supplies
Basket – any size will work, I like using a large laundry basket. It makes carrying really easily plus they can use the basket for laundry or supplies later.
Tissue Paper to fill, if needed
Ribbon, optional
Tape, to attach ribbon
Essential Ideas
Laundry Soap
Stain Remover
Kleenex
Shampoo
Toothpaste
Toiletries
Food Ideas
Homemade Treats – like Peanut Butter Cups, Oreo Balls, Cookies or Chex Mix
Drinks – water, soda, whatever they like
Chips
Breakfast Granola Bars
Microwave Popcorn
Peanuts
Snacks – individually wrapped
Snack Cakes – individually wrapped
Apples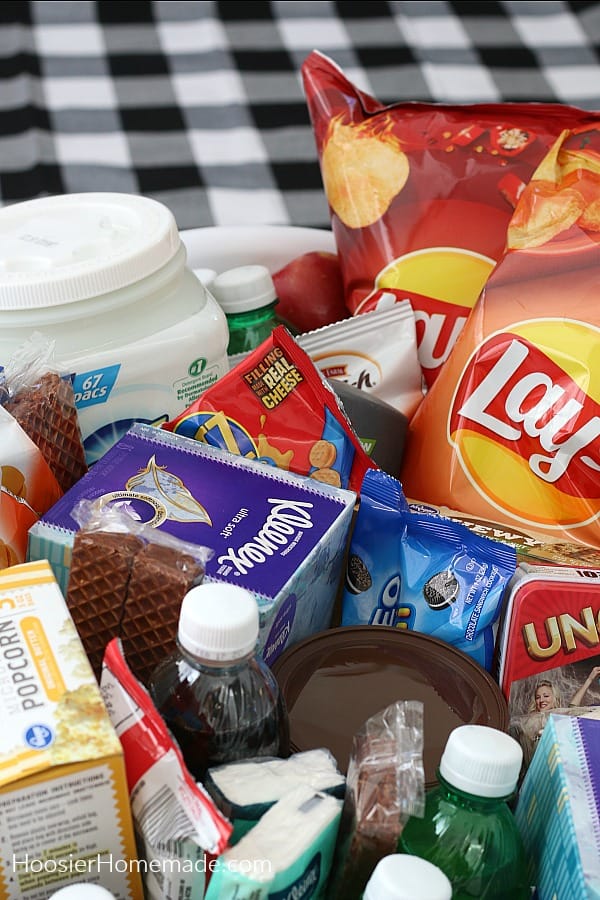 Need more ideas? Here are a few –
Game or Cards
Shaving supplies
Paper
Pens or Pencils
Room Freshener
Laundry Bag to bring home dirty laundry
Follow along with the 100 Days of Homemade Holiday Inspiration for more simple recipes, easy crafts, homemade gift ideas, decorating tips and much more!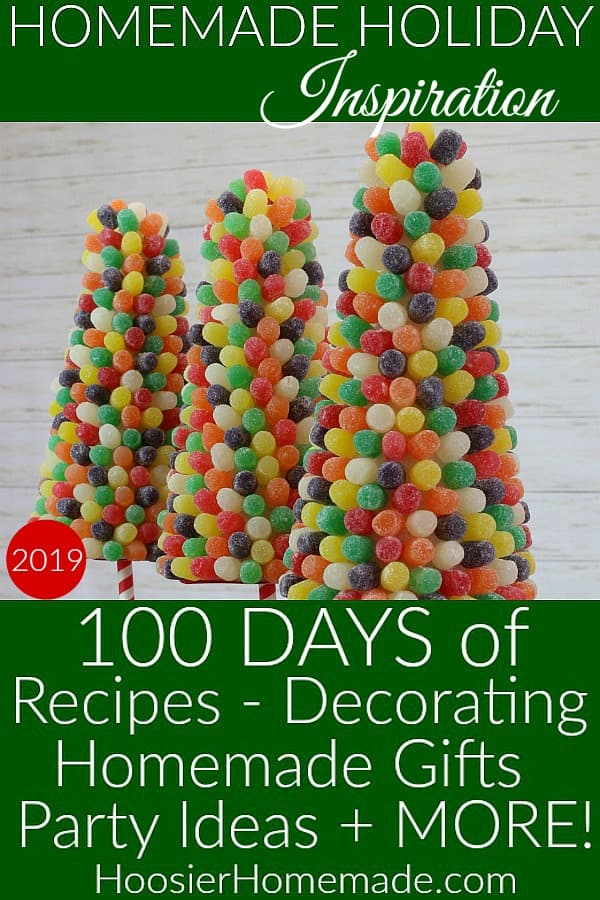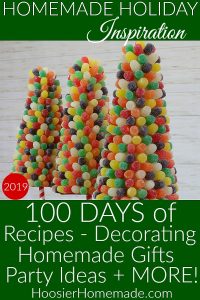 Looking for more Gift Basket ideas for young adults? Click on the photo for more information.