Receiving a Homemade Candy Gift for Christmas is always special, and giving candy is always fun. These three candy recipes all go together in minutes with just a handful of ingredients.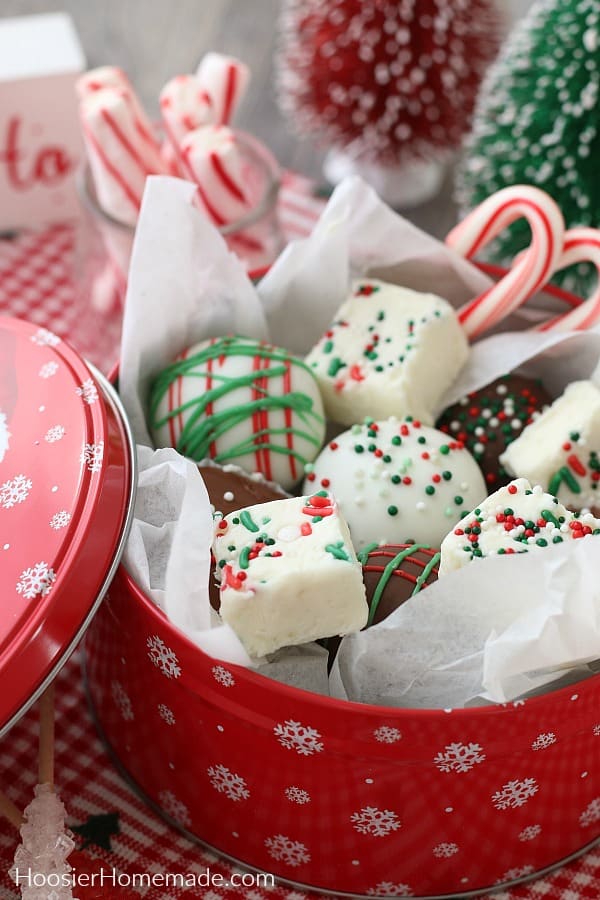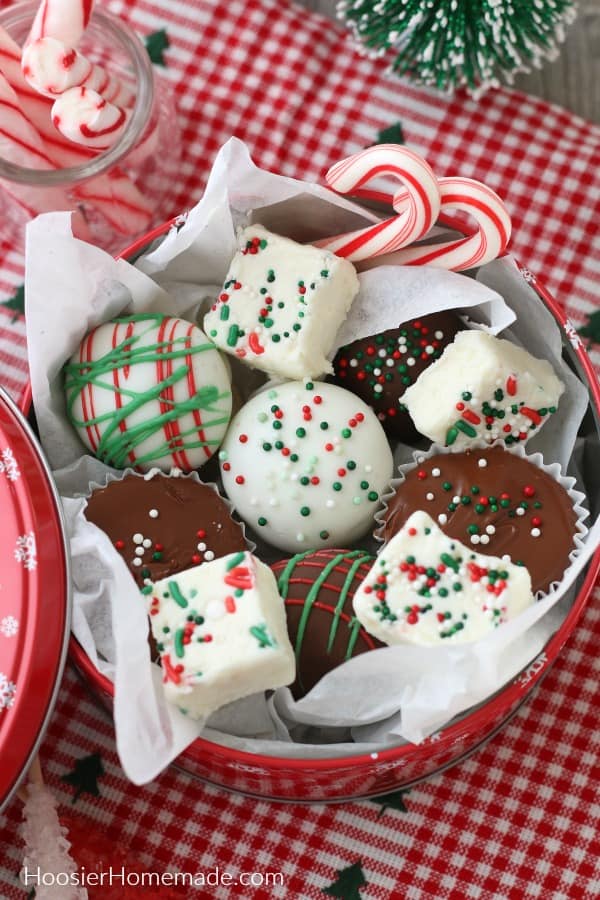 With the hustle and bustle of the holidays and all there is to do – shopping, wrapping, decorating, and more. It's always great to have quick recipes that you can easily put together as a gift.
These candy recipes go together really easily. And with just one batch of each of them, you can have several gifts ready for teachers, neighbors, friends and more!
It would also be great to include these candy recipes on your cookie trays, or host a candy making party. Then have everyone bring their favorite recipe and make them together, then exchange.
In the tin we have three favorite recipes – Oreo Balls, Homemade Peanut Butter Cups and Vanilla Fudge.
The Oreo Balls are simple to make, only 2 ingredients plus the candy coating and I had the whole batch done in about 15 minutes (not counting the chilling time).
This Homemade Peanut Butter Cups recipe has just a handful of ingredients, and I bet you have all (or most) of them in your pantry.
This Vanilla Fudge is so easy, it almost doesn't need a recipe. With only 2 ingredients plus sprinkles if you like, you can have fudge ready to slip into the refrigerator in minutes.
Homemade Candy Gift for Christmas
For the candy gift – add tissue to a Christmas tin, I found this one at Hobby Lobby.
Then place the pieces into the tin. It's that easy.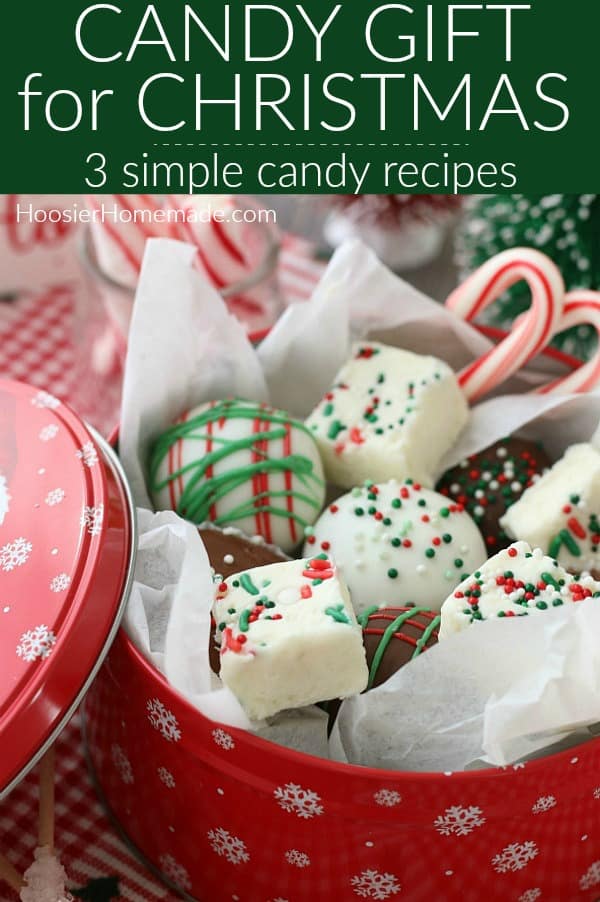 Looking for more Candy Recipes? Click on the photo for the recipe.