New Year's Eve Countdown Goodie Bags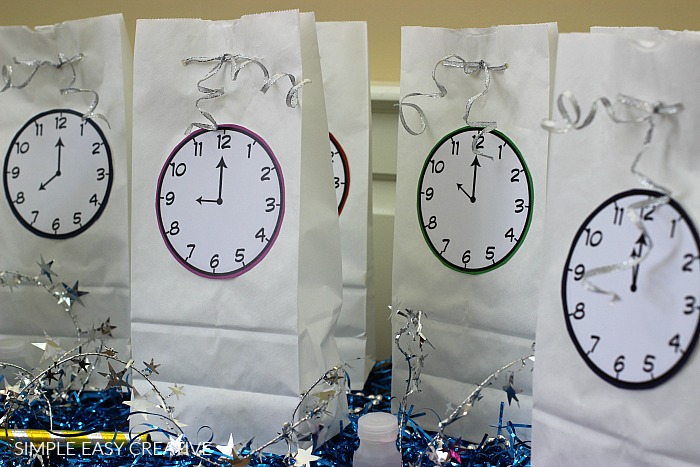 Traditions are one of the things I love most about the Holidays. Many, many years ago, we started a great tradition…New Year's Eve Countdown Goodie Bags. Put together these fun bags to open throughout the evening, they are great for kids and adults!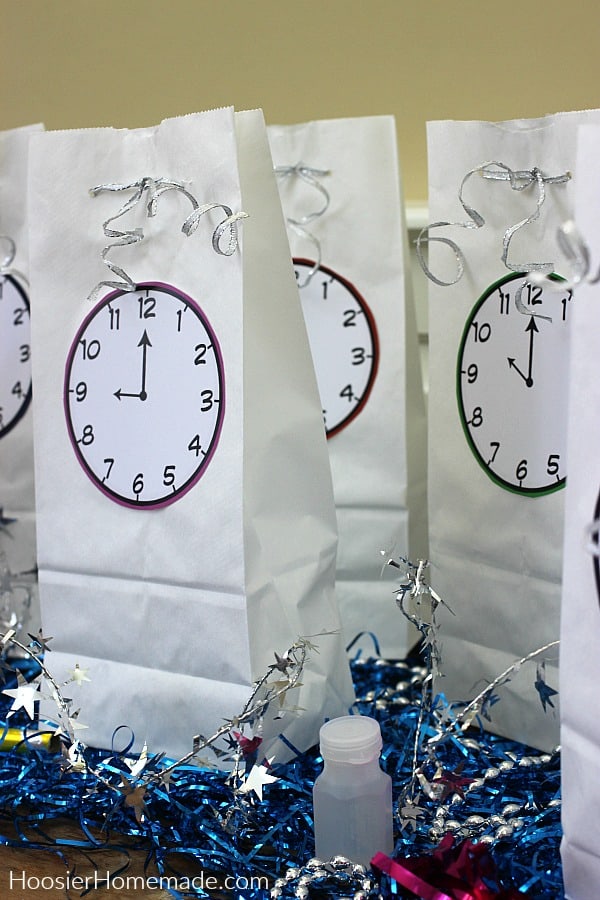 Welcome to Day 98 of the 100 Days of Homemade Holiday Inspiration! Each day we will be inspiring you with recipes, decorating ideas, crafts, homemade gift ideas and much more!
Each hour leading up to midnight, fill a bag with toys, candy, small puzzles and more. Be sure to leave the noise makers for the midnight bag.
My boys were quite young when we began this tradition, but they still wanted to stay up until midnight, and quite honestly, it was hard for my husband and I to stay up that late too. So, we started using Goodie Bags to countdown to midnight.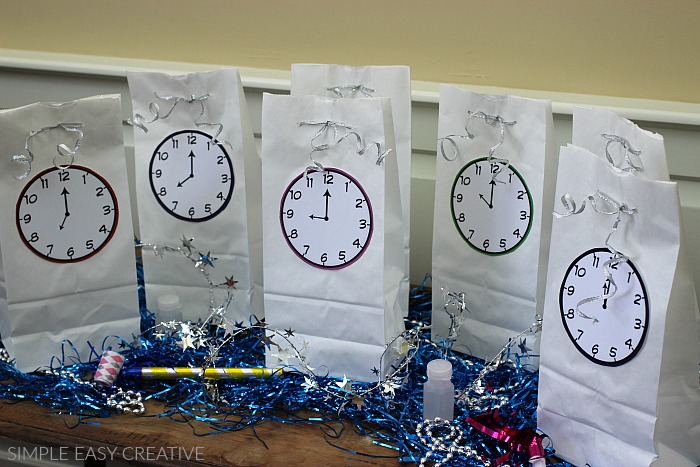 First you will need to prepare the bags. I'm using white lunch bags, any bag will work though. You can either make your own clocks on construction paper or use the Clock Printables that I made for you.
Head on over to grab the Printables! I made 6 sets in different colors so you can coordinate for each child if you want, making it easier for each child to keep their bags separate. I also keep the clocks from year to year.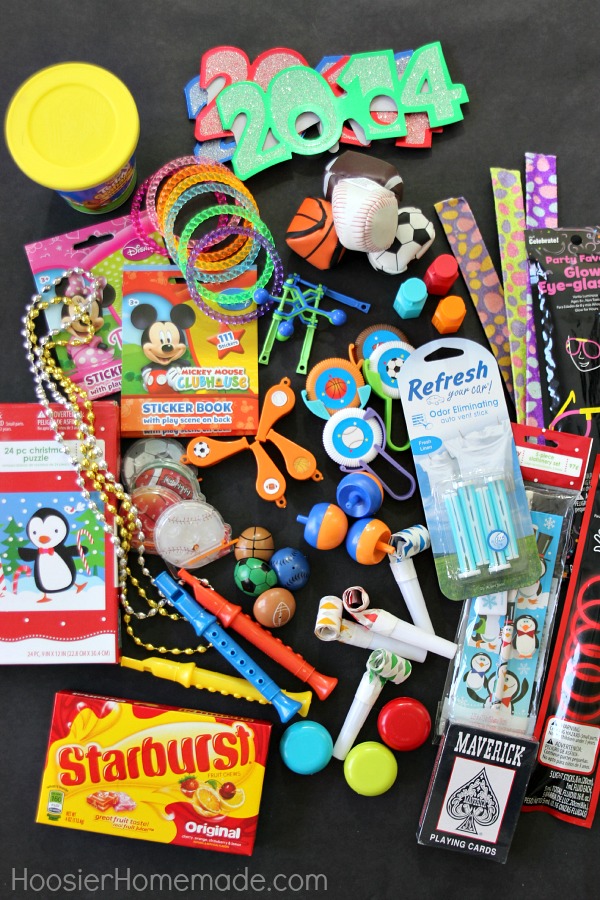 This post is from several years ago, so that's why you see 2014. But you can still find all the items for this year.
To fill the bags, I always look for small toys and items that have multiples in a bag. The party section is a great place to find small items. I also always put the noise makers and poppers in the midnight bag and hand those out a few minutes before the hour, that way, we aren't hearing the noise for hours. Some other items I have used in the past are glow necklaces, small puzzles and toys, and candy.
Right now is the perfect time to find small items in the Christmas section on sale.
Since these Countdown Bags are great for any age, I put together a group of ideas for different age groups for you.
New Year's Eve Countdoown Goodie Bags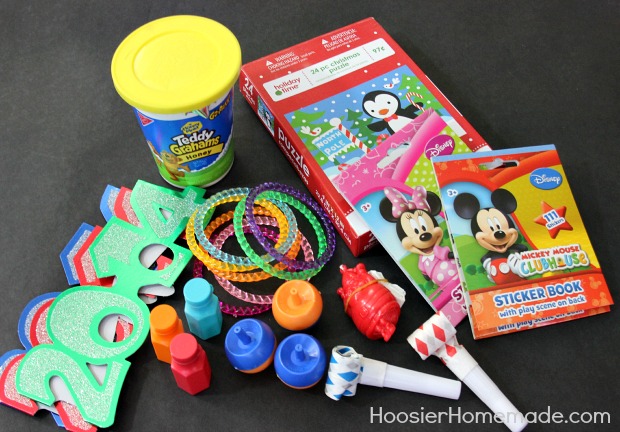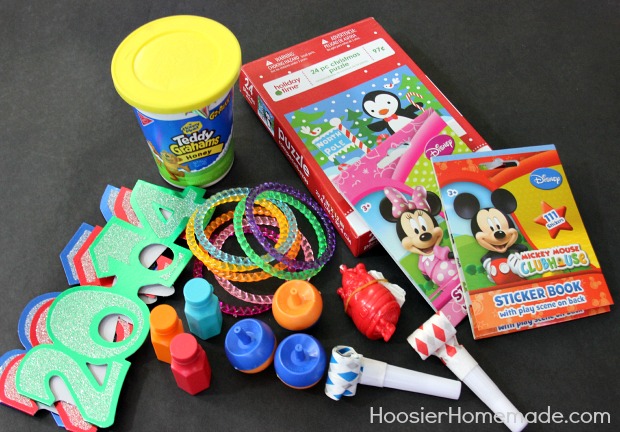 New Year's Eve Countdown Goodie Bags for Toddlers
Sticker Books
Snacks like Teddy Grahams
Plastic Bracelets
Small Puzzle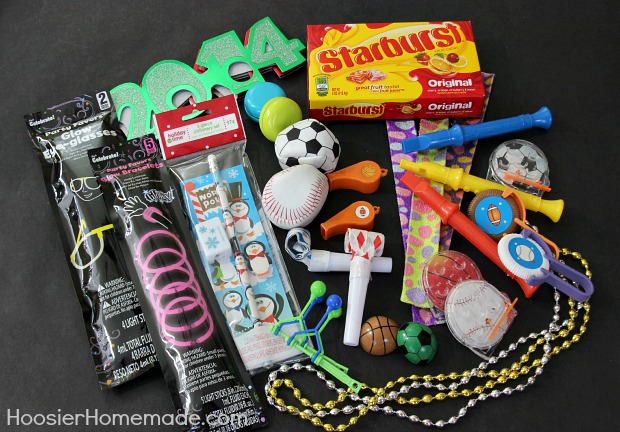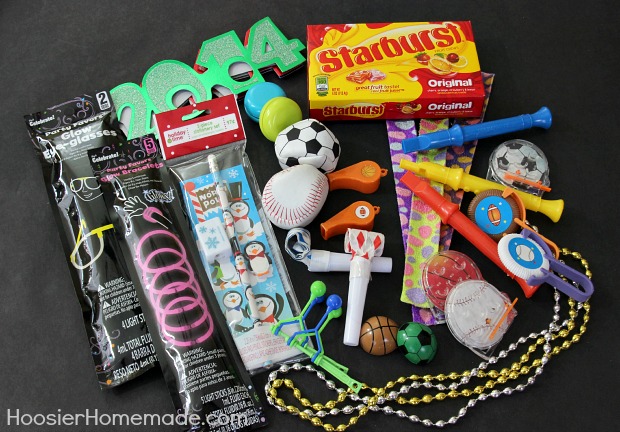 New Year's Eve Countdown Goodie Bags for Pre-Teens
Hacky Sacks
Yo-Yos
Glow Bracelets or Necklaces
Stationery Set
Toys from Sports Favor Pack
Slap Bracelet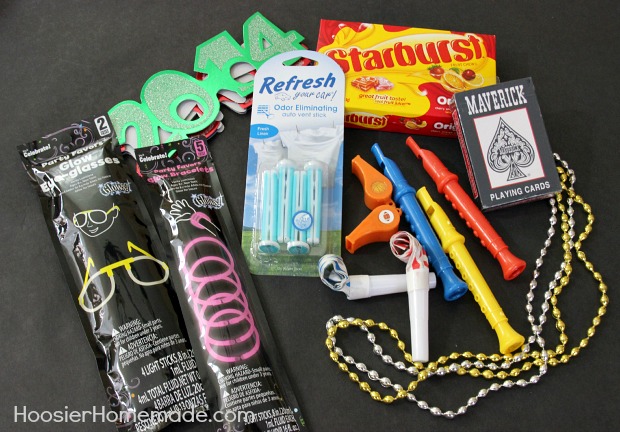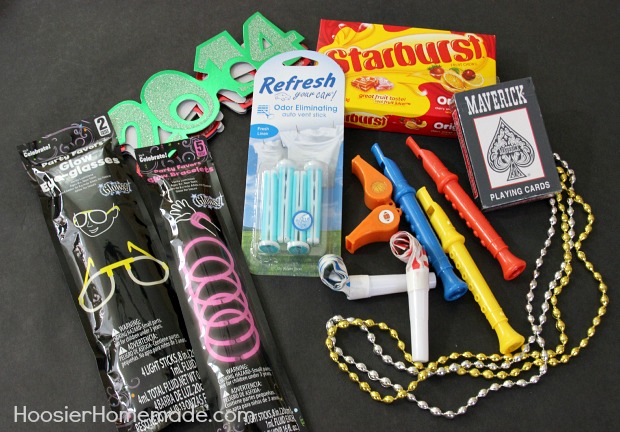 New Year's Eve Countdown Goodie Bags for Young Adults
Glow Bracelets or Necklaces
Candy and/or Cookies
Air Freshener for Vehicle
Noise Makers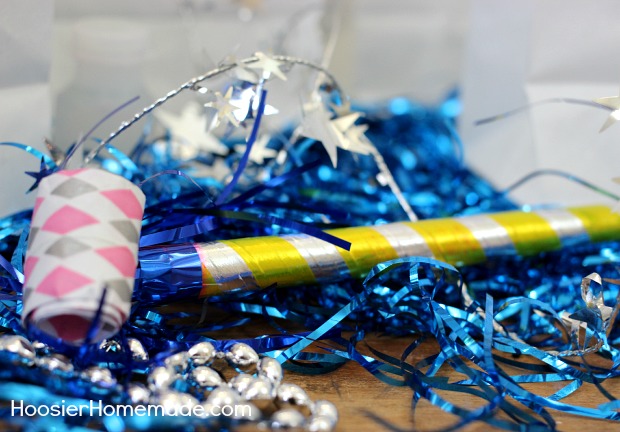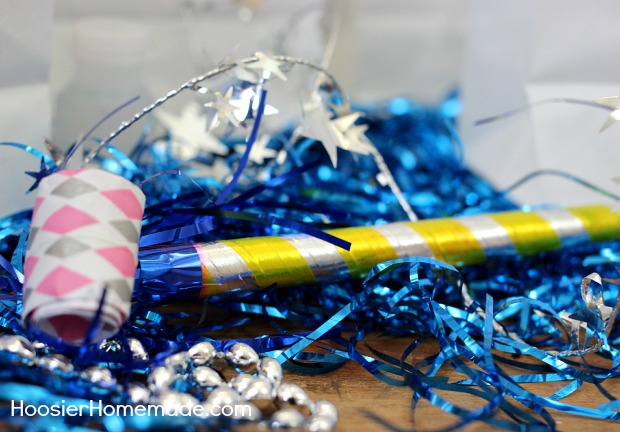 I display them with shiny gift bag filler and noise makers. This has become such a tradition for my boys, that even my oldest son who is 23 asks me to be sure to have bags for him too. So really, there is not an age limit for these Countdown Bags – fill and have fun!
Watch the Facebook LIVE Video here to see how I put them together and tips on what to include in the Countdown Bags.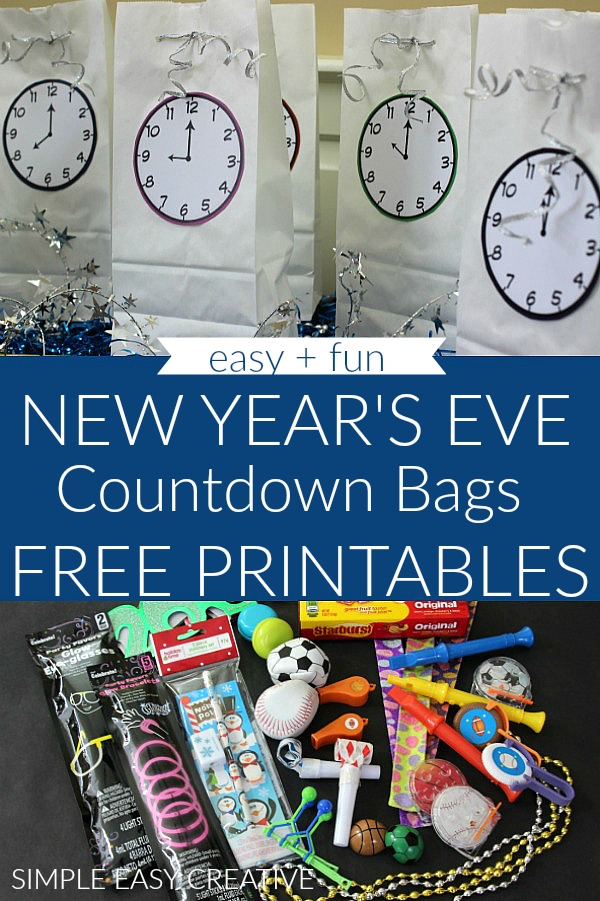 Do you have New Year's Eve traditions?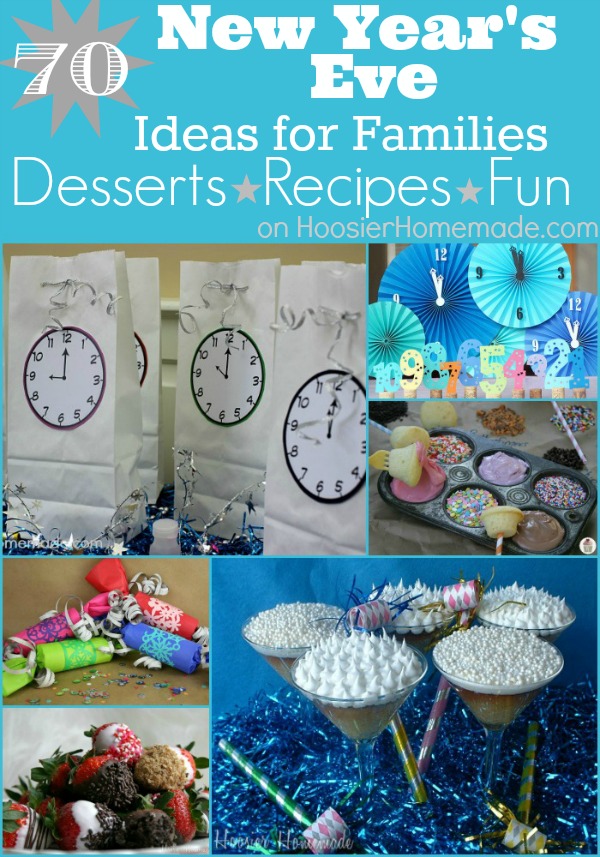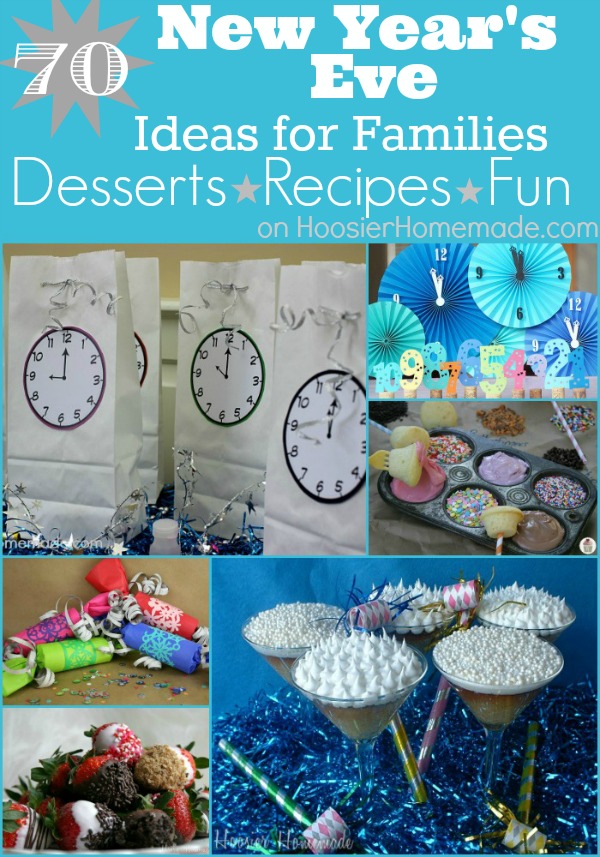 Follow along with the 100 Days of Homemade Holiday Inspiration for more simple recipes, easy crafts, homemade gift ideas, decorating tips and much more!