DIY Christmas Centerpiece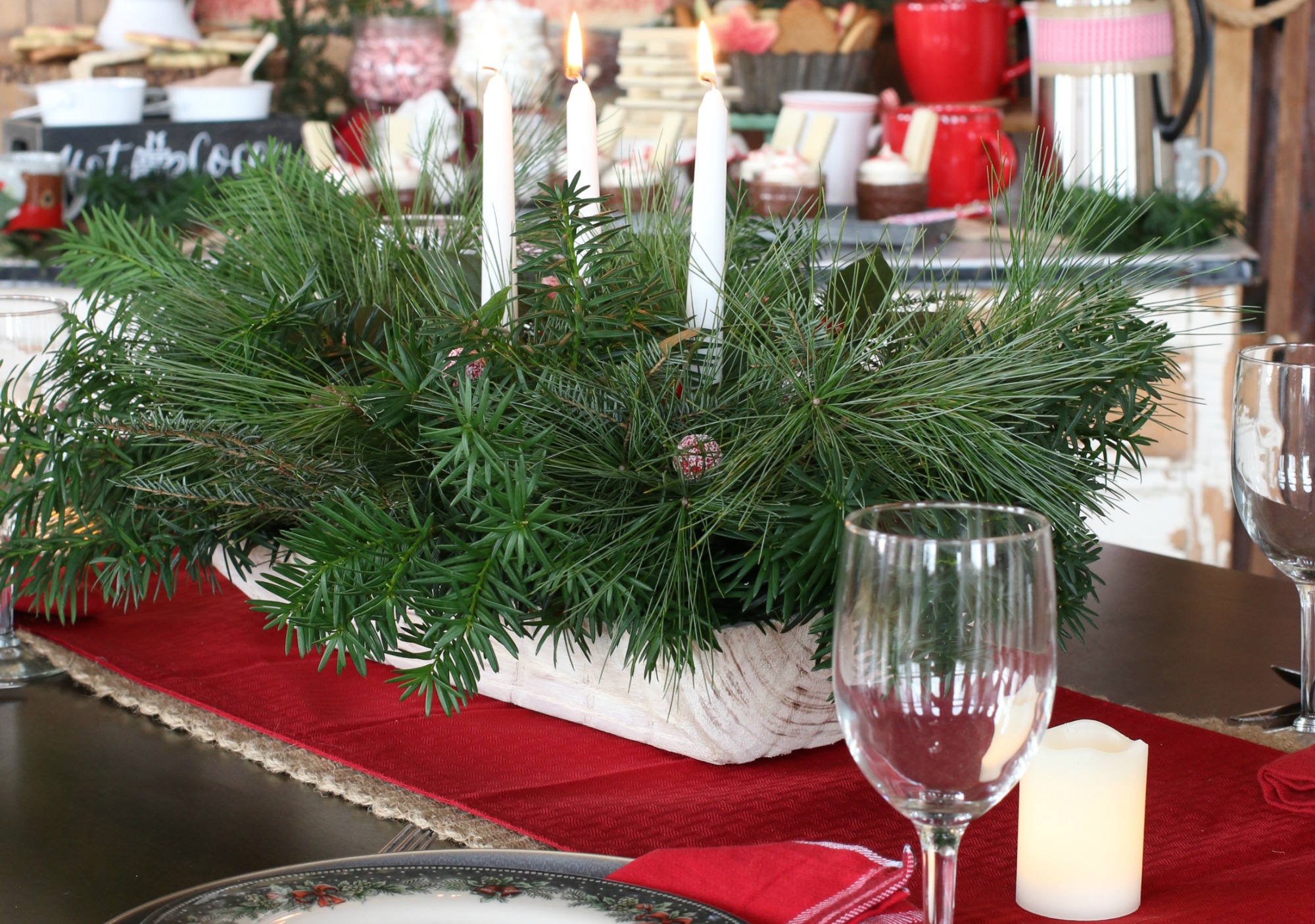 This DIY Christmas Centerpiece is easy to make yet looks like you bought it from the florist! And better yet – it will cost you nothing, or very little if you need a container and candles.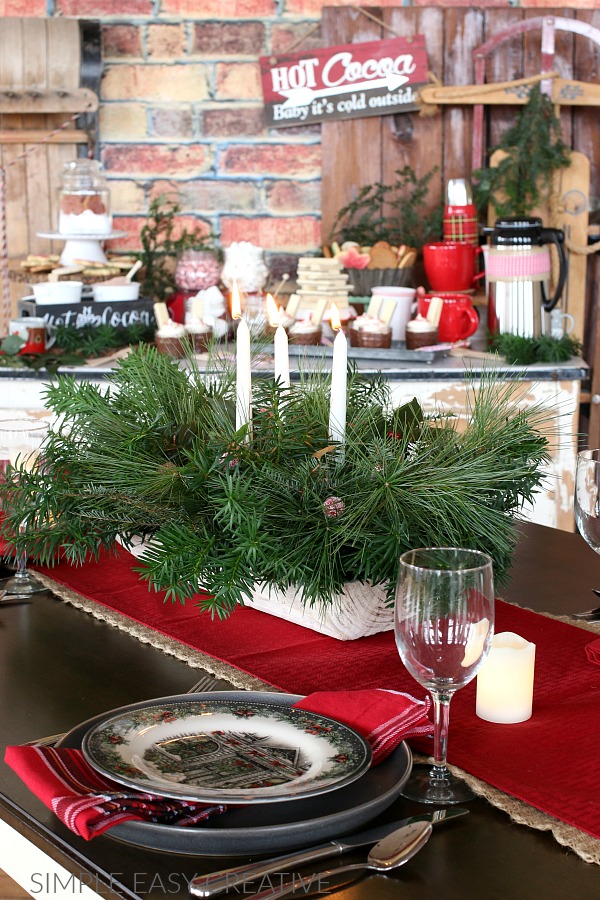 Welcome to Day 95 of the 100 Days of Homemade Holiday Inspiration! Each day we will be inspiring you with recipes, decorating ideas, crafts, homemade gift ideas and much more!
Growing up with a Mom as a florist, we always had Christmas table centerpieces made with fresh greens that my Dad would cut from the yard. I love how the table colors go together perfectly with the Hot Chocolate Bar.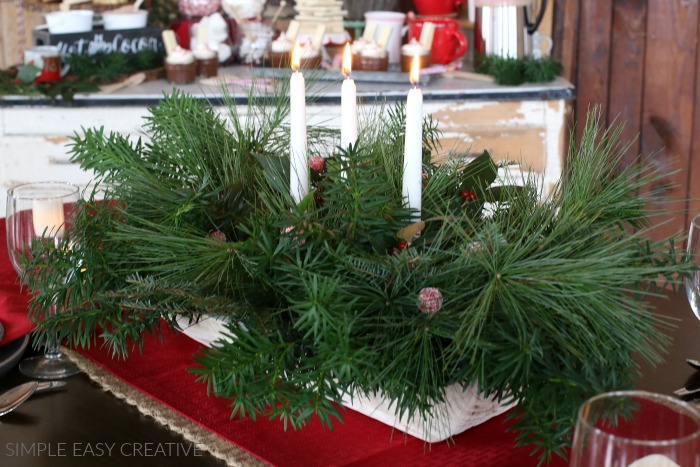 DIY Christmas Centerpiece Supplies
Container – The container you use can be anything you like. It's best to use something that will hold water, since the floral foam will need to have water added if you are using fresh greens.
Heavy Pruners to cut the greens
Faux Berries or other accents, optional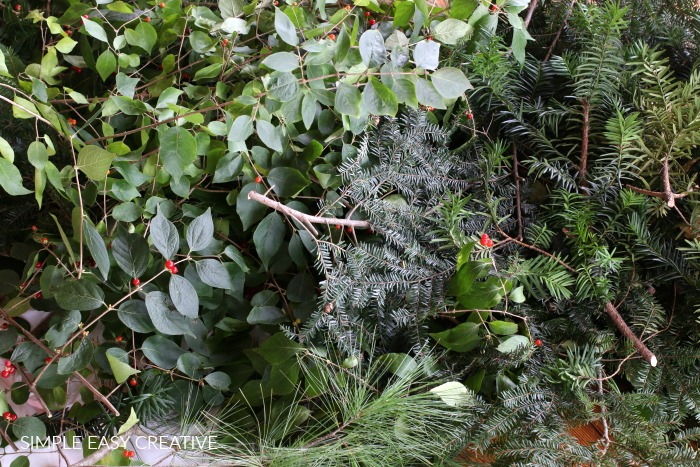 The fresh greens you choose can be found at several places – your yard, a neighbors yard, along the road side, local park or Christmas tree farm. We cut these from a neighbors yard. Be sure to ask permission before cutting.
We used a variety of greens with different textures for interest. Three of them were different types of evergreens, and the other one had small red berries. If you have animals that can reach the greens, be sure not to use anything that would have poisonous berries.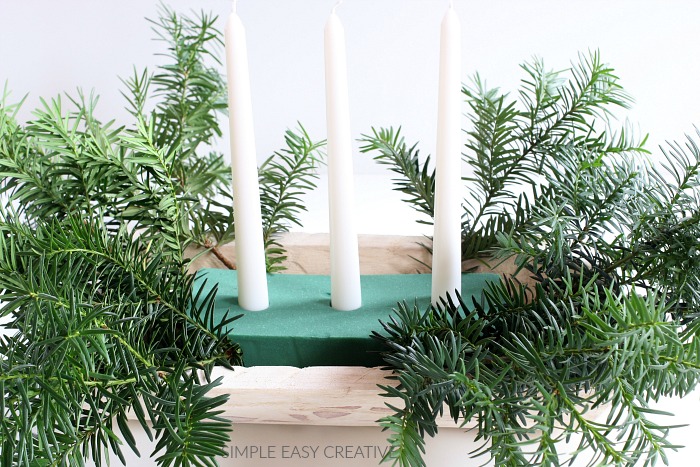 Step 1
Add the floral foam to your container. Depending on the size of the container, you may need to cut the foam. Use a serrated knife.
Add water to the foam, it won't take a lot, but you will need to have the foam soaked thoroughly. You can also put the foam in the sink and soak it before adding it to the container.
Add the candles
Then begin adding the greens, starting with longer pieces on each end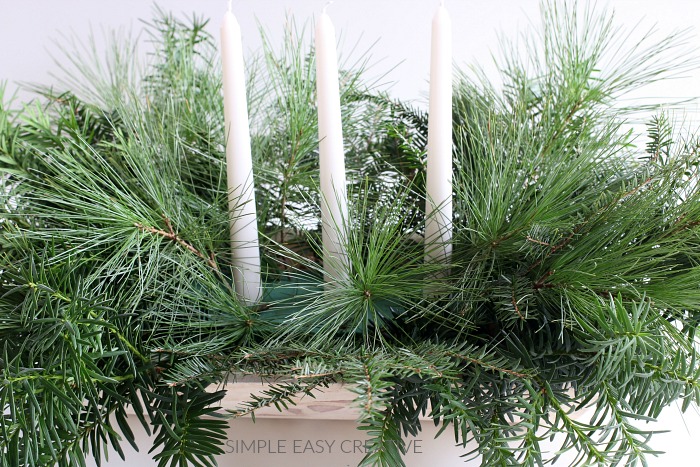 Step 2
Choose a different type of greens (if you have it) to begin filling in the sides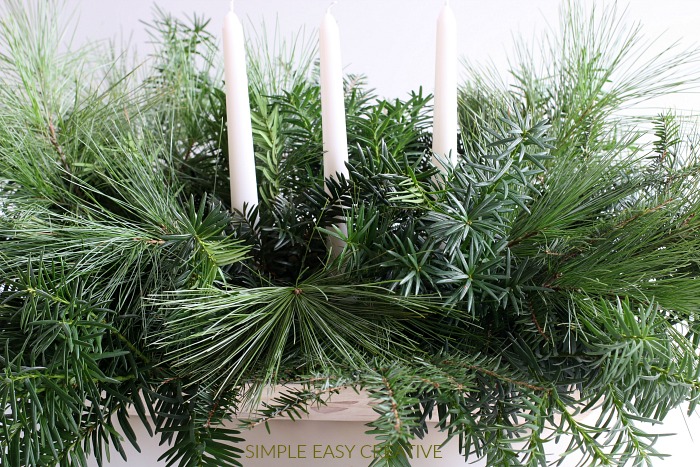 Step 3
Continue filling in around the candles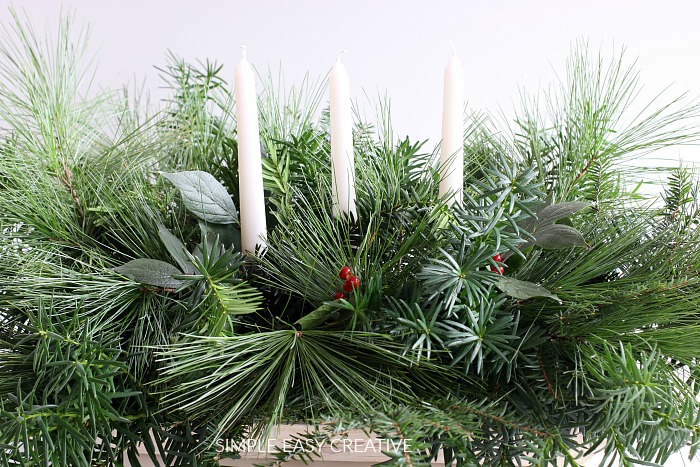 Step 4
Then add smaller pieces of another type of greens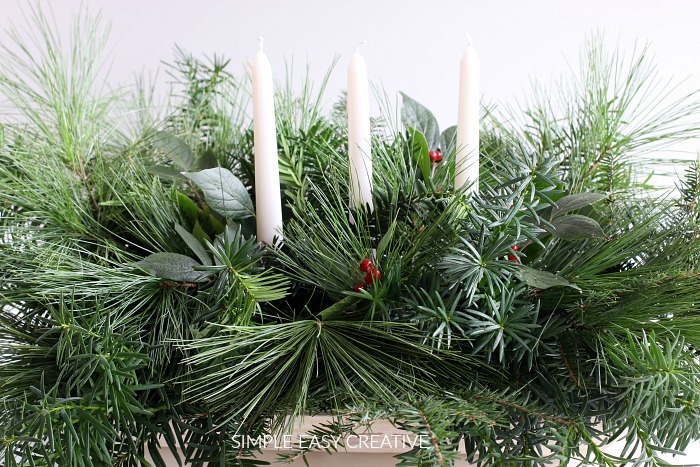 Step 5
Add even more greens. The key here is to fill in all the open spots. Don't be afraid to really fill it up, the fuller the better.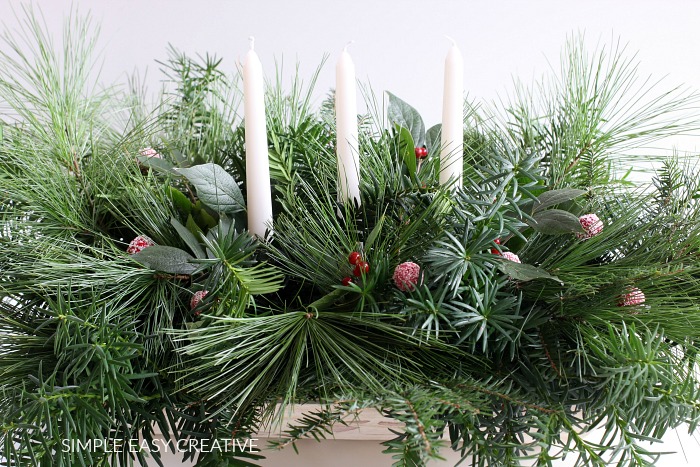 Step 6
Finish the centerpiece will faux berries or another type of decoration. I found these at Hobby Lobby.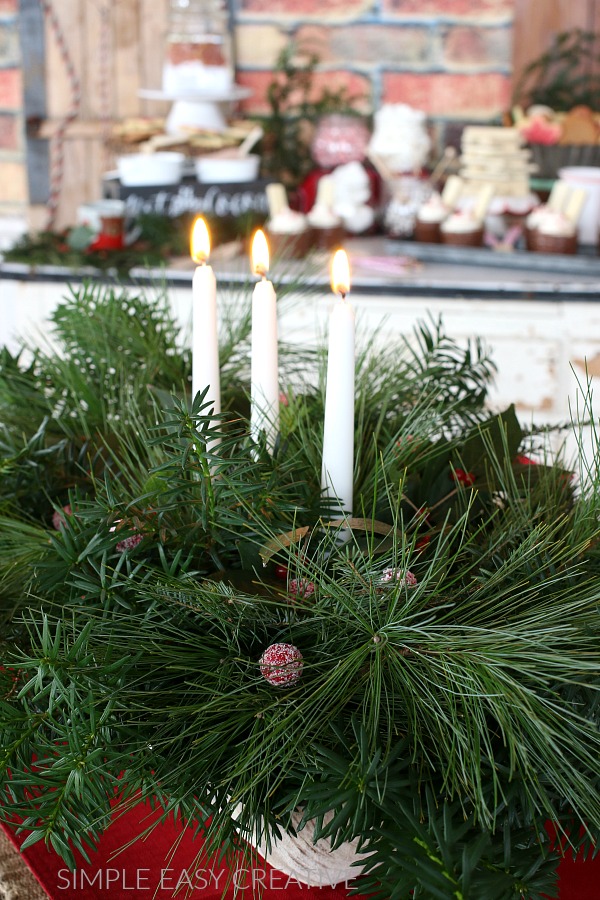 Now it's time to add the centerpiece to your Christmas table. Depending on the length of time you use it, you may need to add a little more water to the foam.
Looking for more simple Christmas decorations for your table that you can make? Click on the photo for the instructions!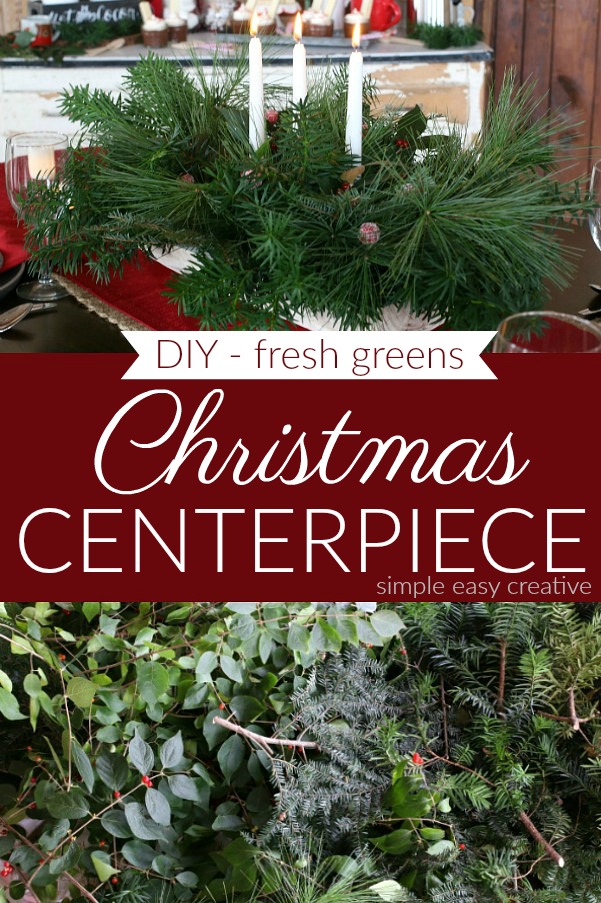 Follow along with the 100 Days of Homemade Holiday Inspiration for more simple recipes, easy crafts, homemade gift ideas, decorating tips and much more!