Christmas Gift Basket for Newlyweds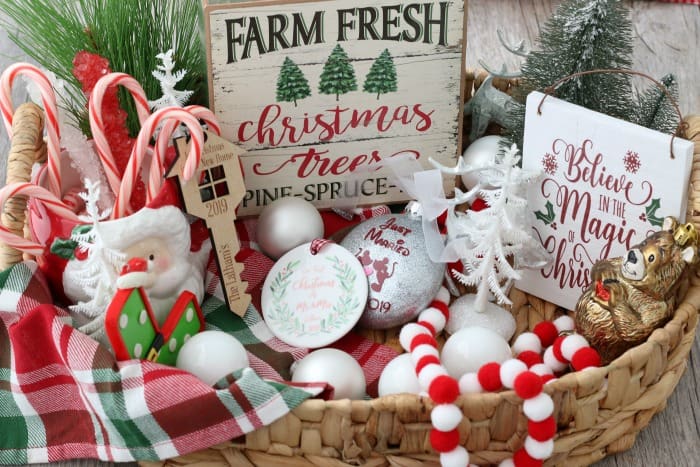 Many newly married couples need Christmas decorations. This Christmas Gift Basket for Newlyweds including personalized ornaments and decorations makes a fun gift.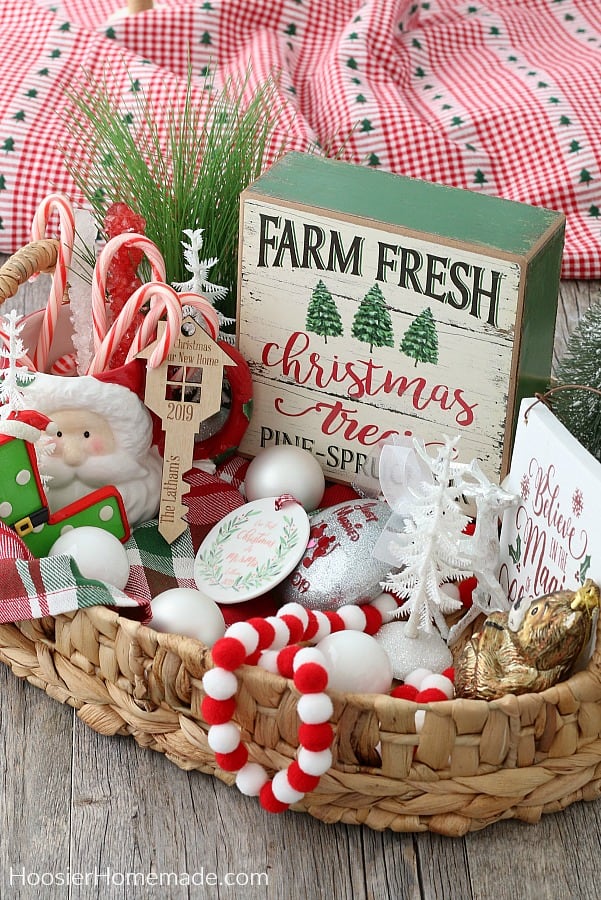 Welcome to Day 57 of the 100 Days of Homemade Holiday Inspiration! Each day we will be inspiring you with recipes, decorating ideas, crafts, homemade gift ideas and much more!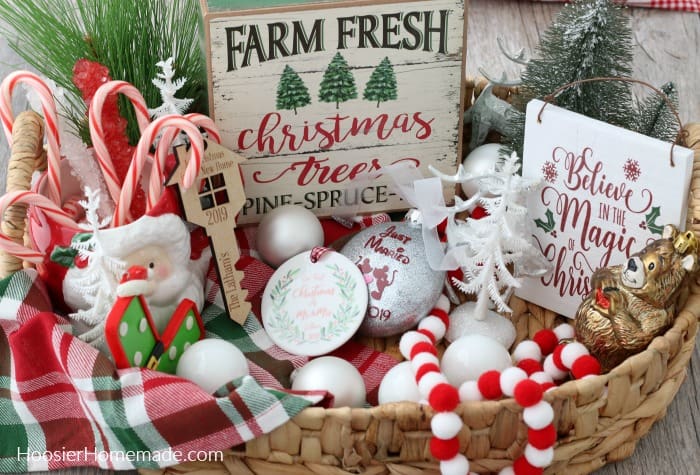 In July, my son married the love of his life and I gained a wonderful daughter. Since it's their first Christmas as a married couple, I put together a memorable gift basket for them.
Most of the items in the basket came from Hobby Lobby, and then the personalized ornaments are from Etsy.
The one with Mickey and Minnie Mouse symbolizes their honeymoon trip, then there is one that has their name.
They also bought their first home, so there is an ornament for that.
Here are some suggestions of what to add to your gift basket –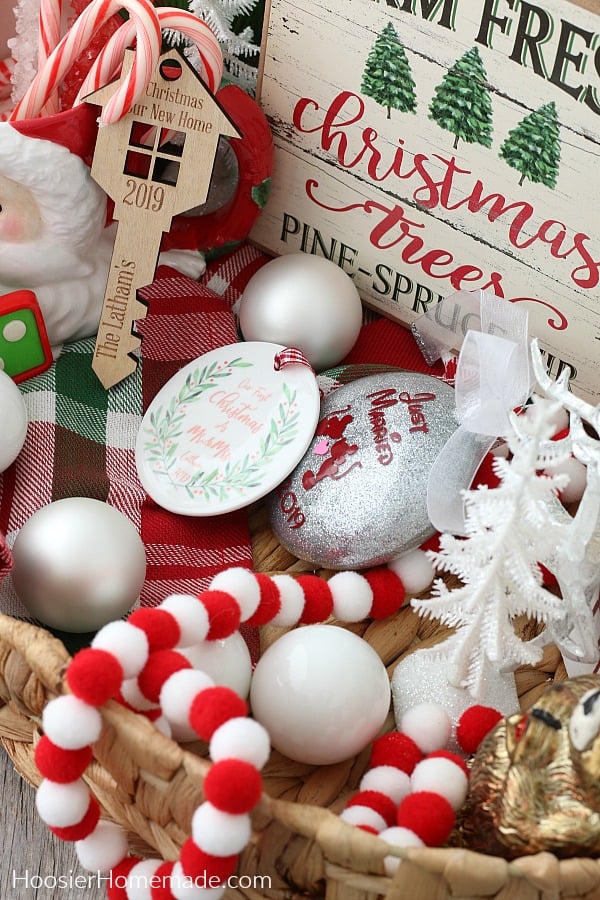 Gift Basket for Newlyweds
Basket – any size will work, I have found that a basket without a handle works best for gift baskets. This basket that can be kept out year round, filled with fruit or special items that have memories.
Napkin – to add a little bit of color, add a napkin before adding the items. You could also add a whole set of napkins for the couple to use.
Taller items – those go in the back. Bottle brush trees, a piece of greenery and a sign were added
Santa mug – add a handful of candy canes and rock candy for a whimsical touch
Garland for the tree or to decorate a shelf
Small decorations – like the white trees and deer that they can use to decorate around their home
Ornaments – besides the personalized ornaments, several other ornaments were added including the "L" initial from Hobby Lobby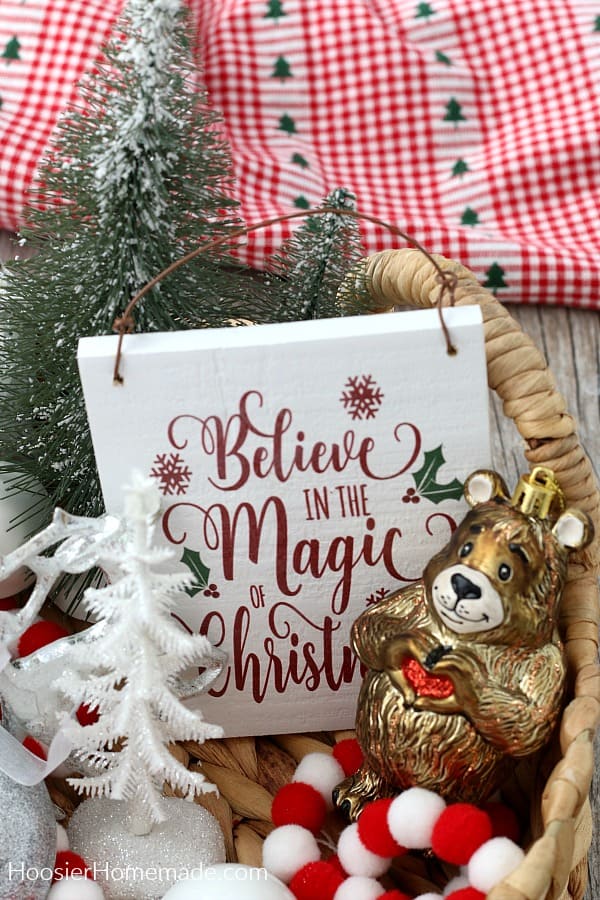 To personalize the basket, the bear ornament represents the Smoky Mountains in Tennessee where they were married.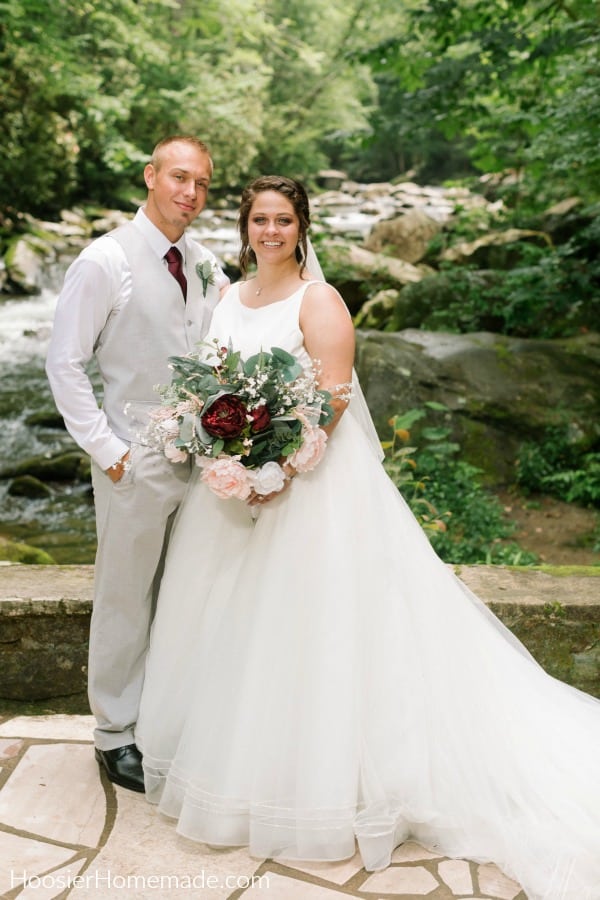 Spence Cabin in Gatlinburg was a gorgeous space to be married. There are more photos on Instagram from the special day.
Follow along with the 100 Days of Homemade Holiday Inspiration for more simple recipes, easy crafts, homemade gift ideas, decorating tips and much more!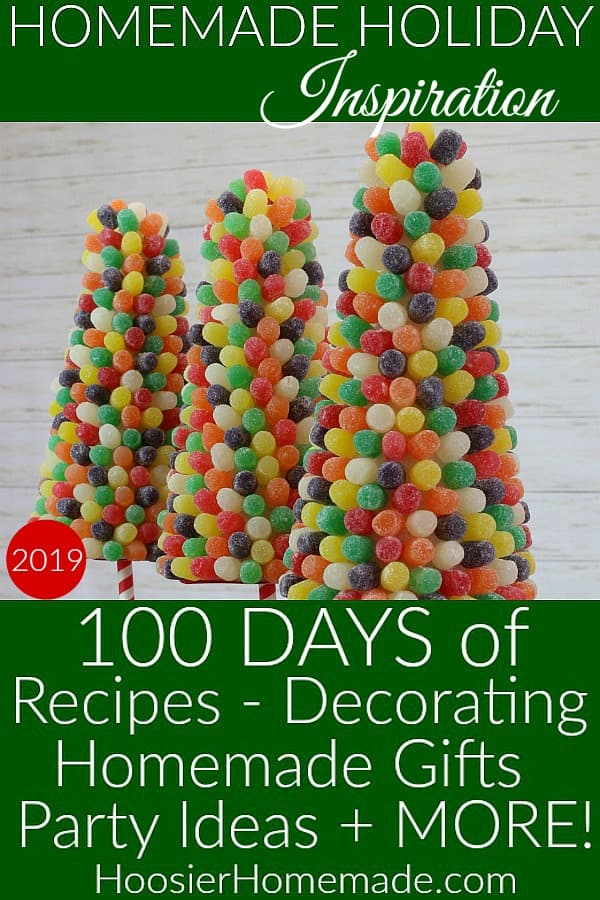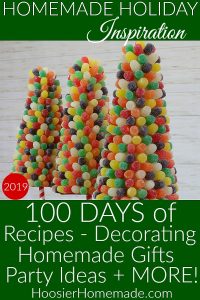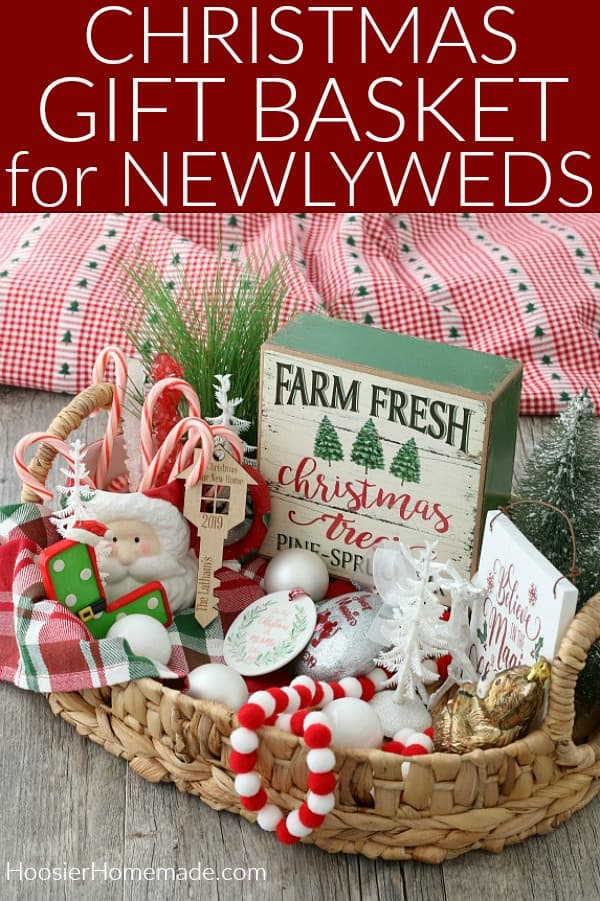 Looking for more unique gift basket ideas? Click on the photo to see more.