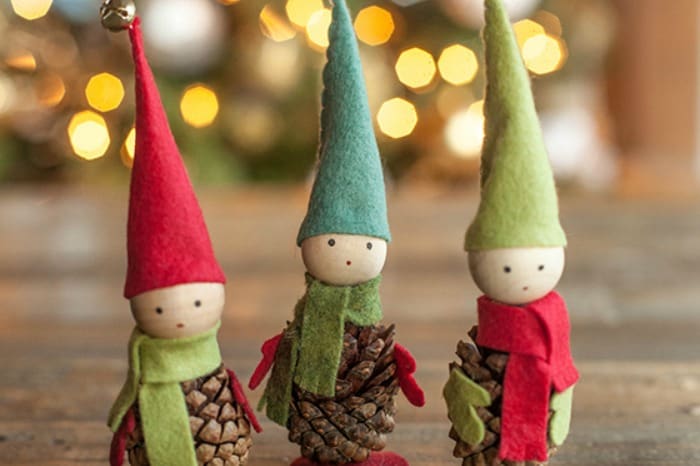 If you are looking for something really cute and adorable to make, then these Pine Cone Elves are totally for you. Just look at those cute little elf faces, aren't they adorable? I love that this holiday craft uses practical supplies to make something so awesome. I can just picture these little elves hanging around our home this Christmas season.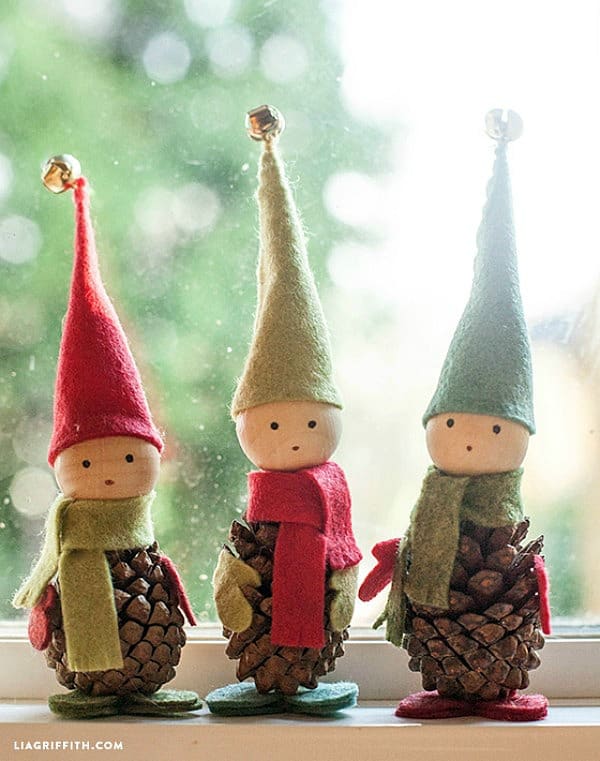 Welcome to Day 29 of the 100 Days of Homemade Holiday Inspiration! Each day we will be inspiring you with recipes, decorating ideas, crafts, homemade gift ideas and much more!
Crafting with pine cones is not only really fun, it's also most often inexpensive. Pine cones can be found in your yard, in the park, the neighbors yard and even along side the road.
While pine cones are readily available, there are a few important things to keep in mind. Here are a few tips when using pine cones for crafts –
When gathering pine cones, be sure it's okay to take them. Many national or local parks, will frown upon you taking the pine cones. And this goes for the neighbors yard as well, perhaps swap something with them – maybe offer a batch of cookies in return for the pine cones. My guess is, they will happily let you pick them up.
Pine cones need to be treated properly before using them in your home or on crafts.

Clean all the debris and extra needles from the pine cones
Soak them in a big bucket with warm water and white distilled vinegar, this will help kill any tiny insects and get rid of the sticky sap.
Lay them out on paper to dry overnight
Place pine cones on a baking sheet and cook for several hours at 200 degrees. This will kill any remaining insects and will also open the pine cones up, if they are still tight. Be sure to check on them often to be sure they aren't getting too brown.
Remove from the oven and let them cool completely

Keep in mind that you can also purchase pine cones from your local craft store or online. Just be sure they are not scented pine cones, as the fumes from the scent can be released into your home.
You can find these Pine Cone Elves on Lia Griffith. And if you are looking for more crafts using pine cones, these look fun to make as well –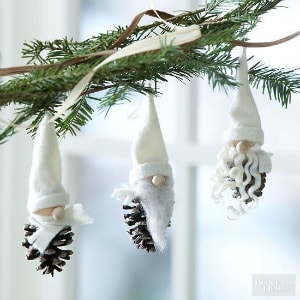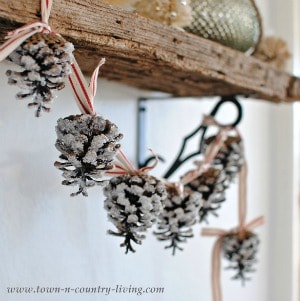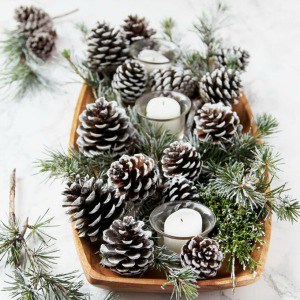 Follow along with the 100 Days of Homemade Holiday Inspiration for more simple recipes, easy crafts, homemade gift ideas, decorating tips and much more!