This Cranberry Sauce is a great gift idea to take to the hostess or give to neighbors during the holidays. It's really easy to make and has only six ingredients.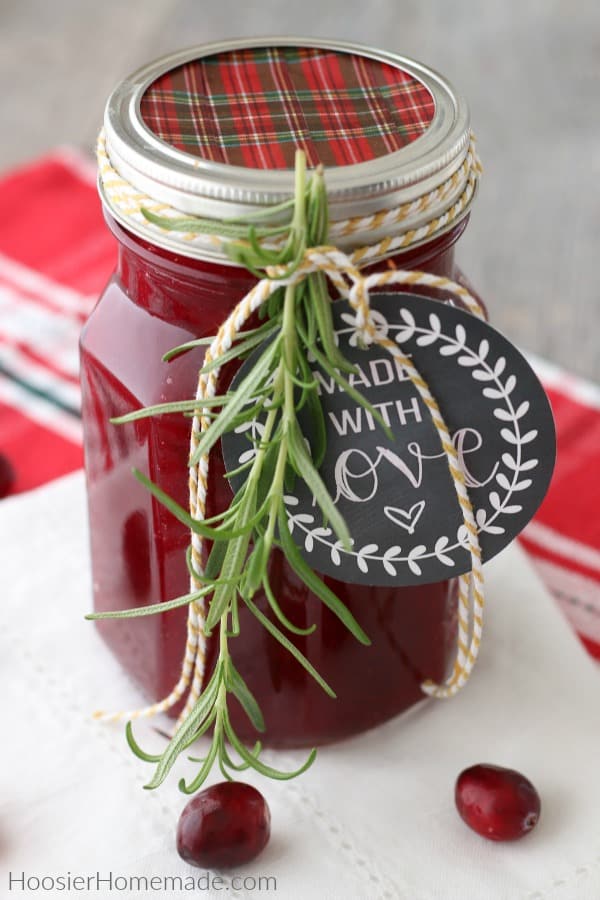 Welcome to Day 44 of the 100 Days of Homemade Holiday Inspiration! Each day we will be inspiring you with recipes, decorating ideas, crafts, homemade gift ideas and much more!
Have you ever made Homemade Cranberry Sauce? Growing up my Mom always served canned jellied cranberry sauce, so when I got married and became a home cook, I thought that was the only way to serve cranberry sauce.
I thought that making your own Homemade Cranberry Sauce was intimidating. Then flash forward to 2019, and I finally made my first ever cranberry sauce.
And you know what? It's SUPER easy and not intimidating at all. AND it taste so much better than the store bought canned jellied cranberry sauce.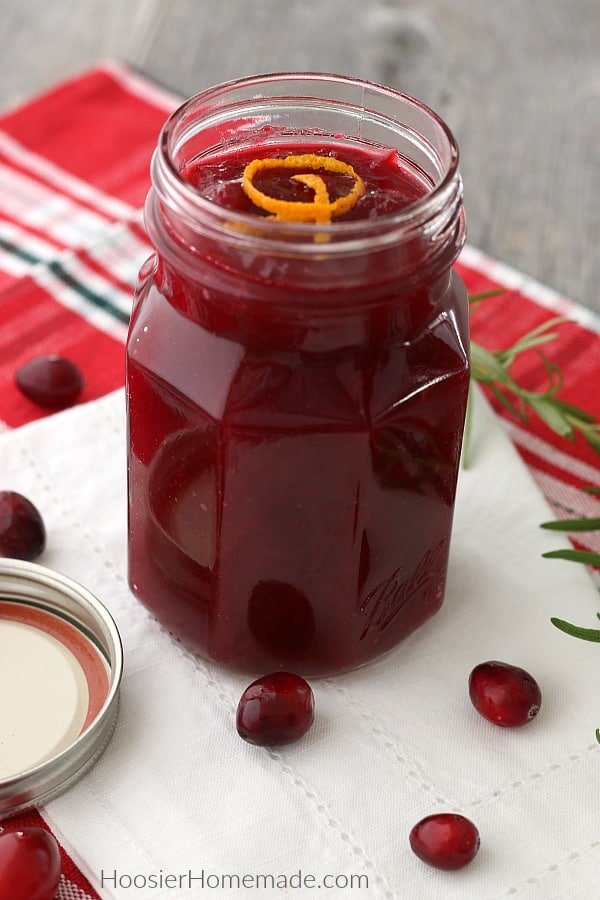 Cranberry Sauce Gift Idea
Supplies
Mason Jar – I used my favorite hexagon jars
Washi Tape to cover the lid – optional, however it dresses up the top in minutes
Scissors
Baker's Twine or Ribbon
Decoration – I used fresh rosemary, but any greens or decoration you like are fine
Printable Tag – grab the FREE Printables to use during the holidays for all your gifts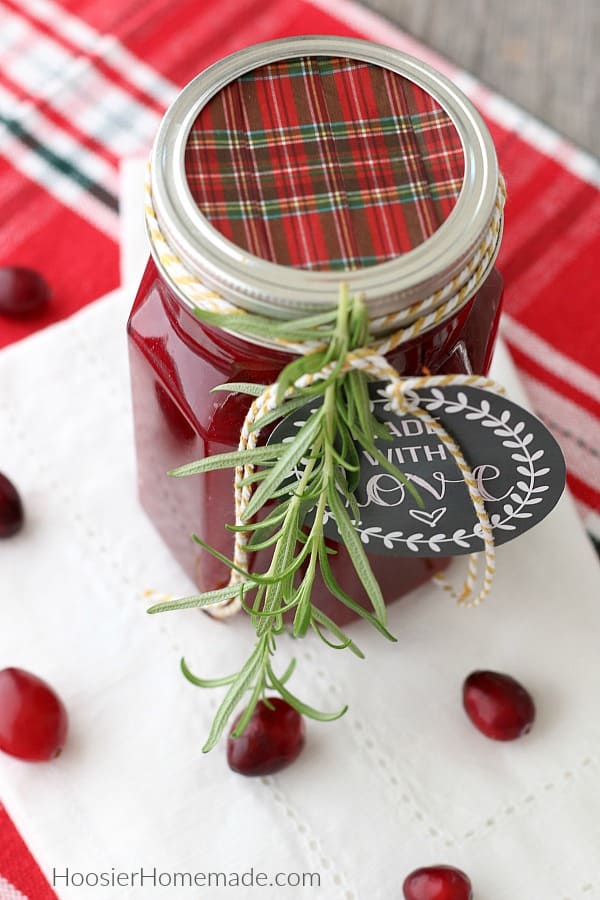 To decorate the jar –
Begin by adding Washi Tape to the lid, then trim around the edges
Fill jar with Cranberry Sauce
Add lid, then tie with ribbon or twine
Then tie on the decoration and add the printable tag – be sure to add directions to the back of the tag for chilling and serving
Keep in refrigerator 2-3 days before serving
Now that you are done with the Cranberry Sauce Gift, who will you give it to? Here are a few ideas for you to think about –
Hostess – are you heading to a party, I bet the hostess would love to have this Homemade Cranberry Sauce to serve her family or guests
Teacher – I bet teachers receive lots of candy and goodies during the holidays, why not give them something different?
Neighbor – do you have a neighbor that you would like to give a gift to but have no idea what they would like? I bet they would love this Cranberry Sauce.
Co-Worker – do you have a gift exchange at work, but don't know who you are giving to? This Cranberry Sauce is useful and delicious!
Follow along with the 100 Days of Homemade Holiday Inspiration for more simple recipes, easy crafts, homemade gift ideas, decorating tips and much more!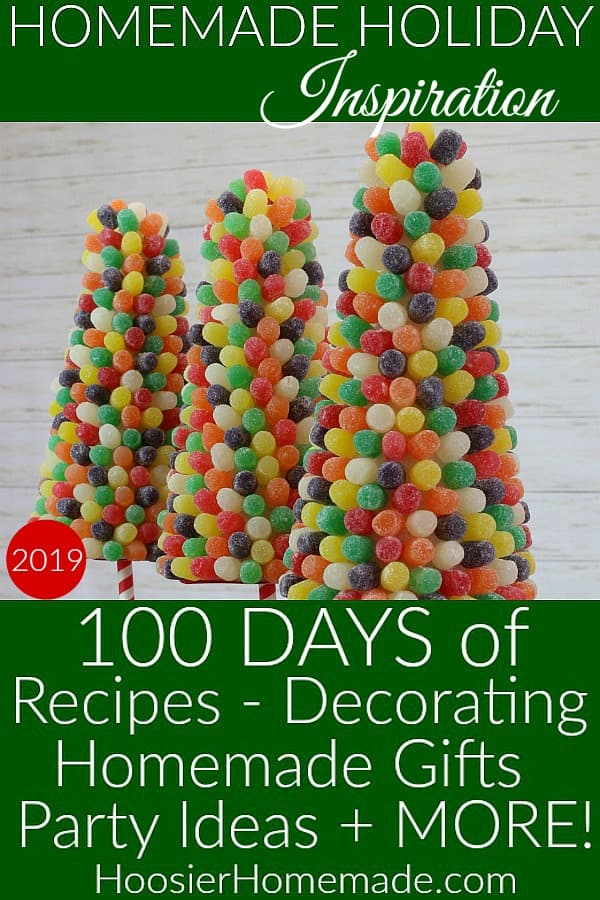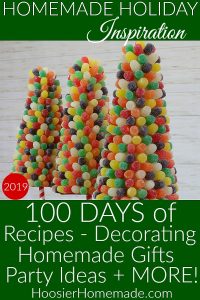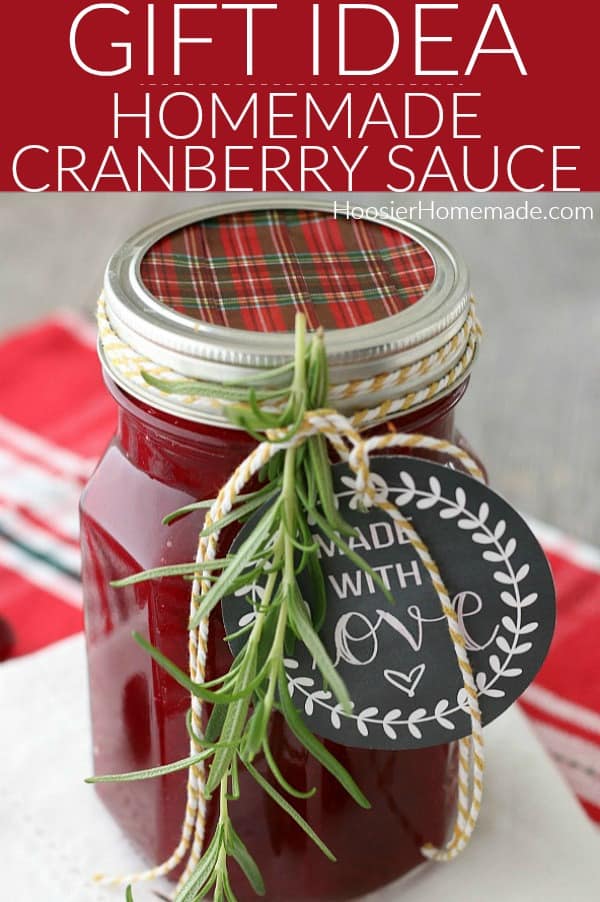 Looking for more easy gift ideas? Click on the photo for the recipe.