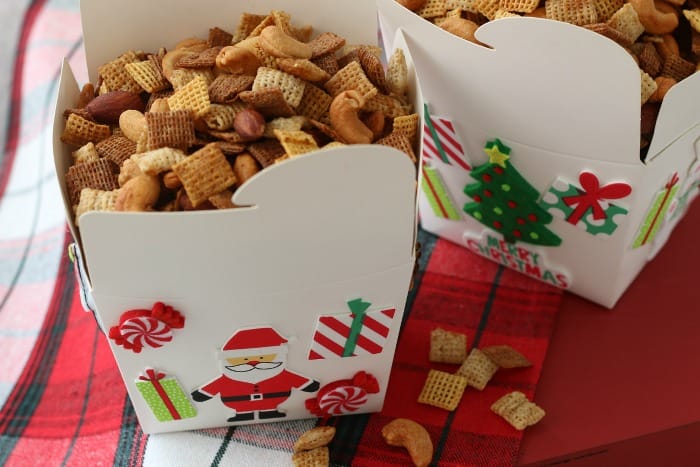 Grab the kids! It's time to make Snack Mix for Christmas! Add Homemade Chex Mix or your favorite Snack Mix to decorated boxes for a really fun and easy gift for Christmas.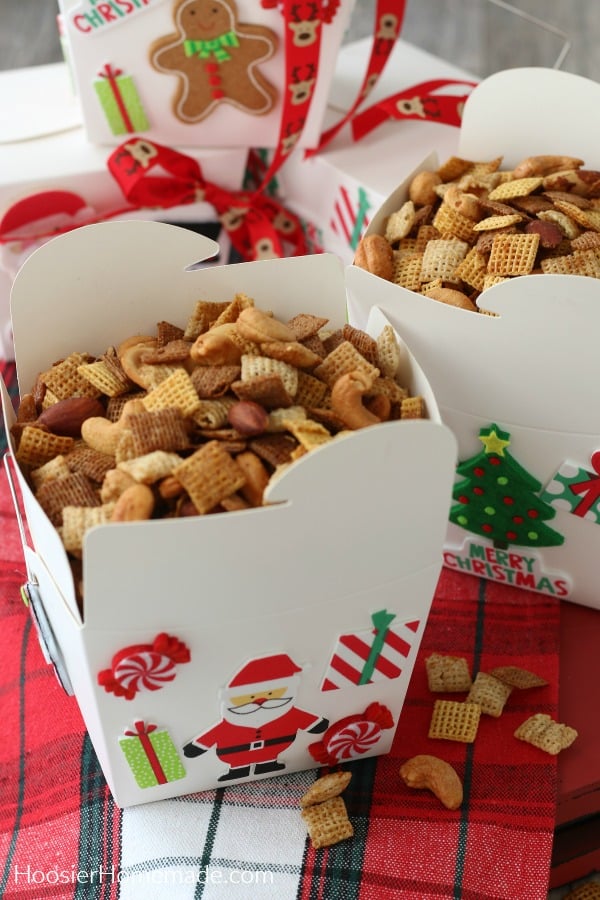 Welcome to Day 48 of the 100 Days of Homemade Holiday Inspiration! Each day we will be inspiring you with recipes, decorating ideas, crafts, homemade gift ideas and much more!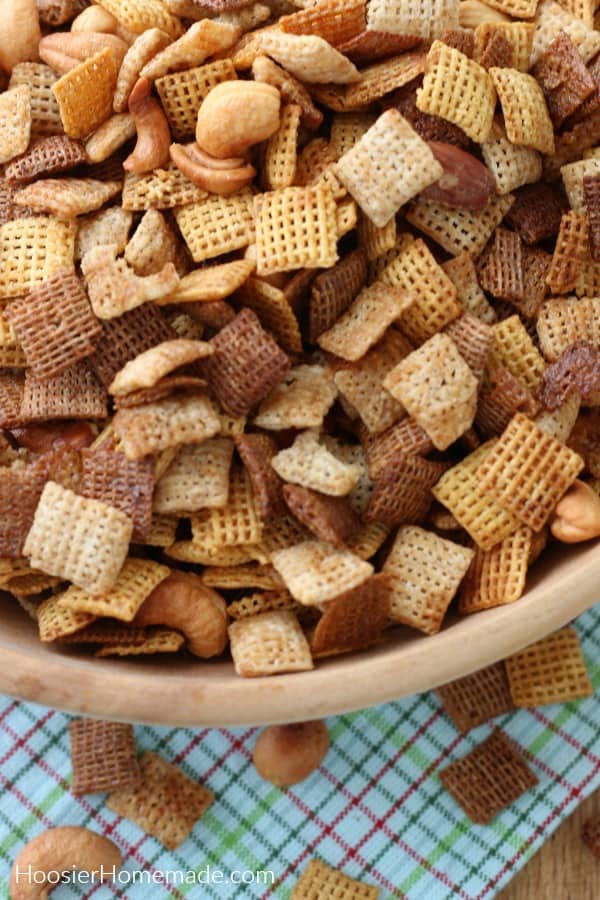 This Chex Mix is a family recipe, passed down from my mother-in-law. She was actually very well known for her Chex Mix Recipe. Every Christmas she would make 5 gallon containers full of this goodness. While mine won't ever be the same as hers, I do use her recipe and it's always a hit.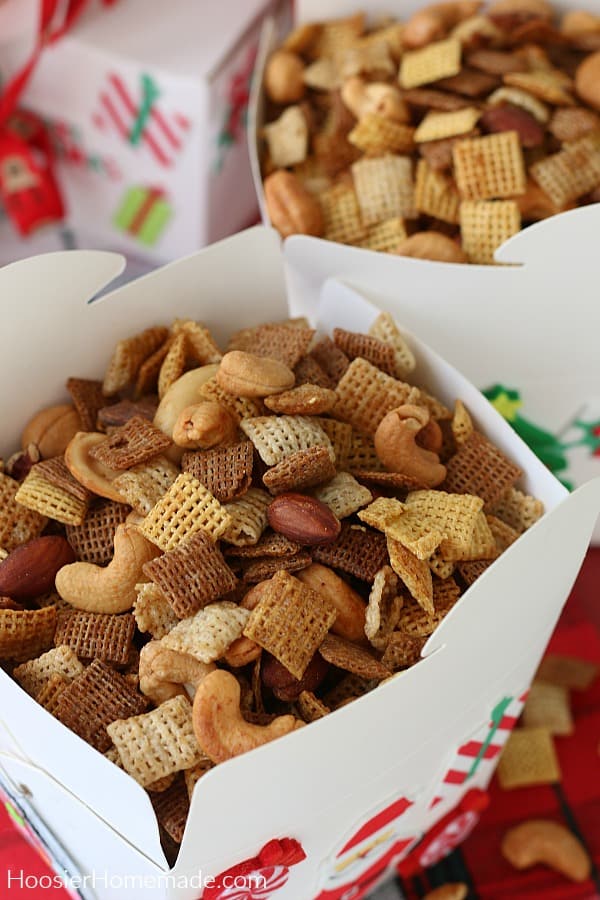 Everyone I know loves Chex Mix, however you can add just about any snack mix, cookie or candy to these boxes.
Here are several more ideas for you to choose from –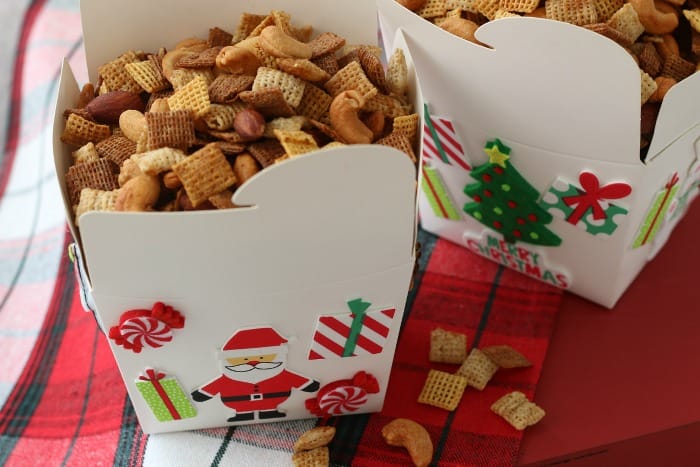 Decorating the boxes is super easy and fun! All you need are two supplies – take out boxes and stickers, both are from Hobby Lobby.
The stickers we used are a little puffy, making them stand out on the box a bit, and look nice too.
Follow along with the 100 Days of Homemade Holiday Inspiration for more simple recipes, easy crafts, homemade gift ideas, decorating tips and much more!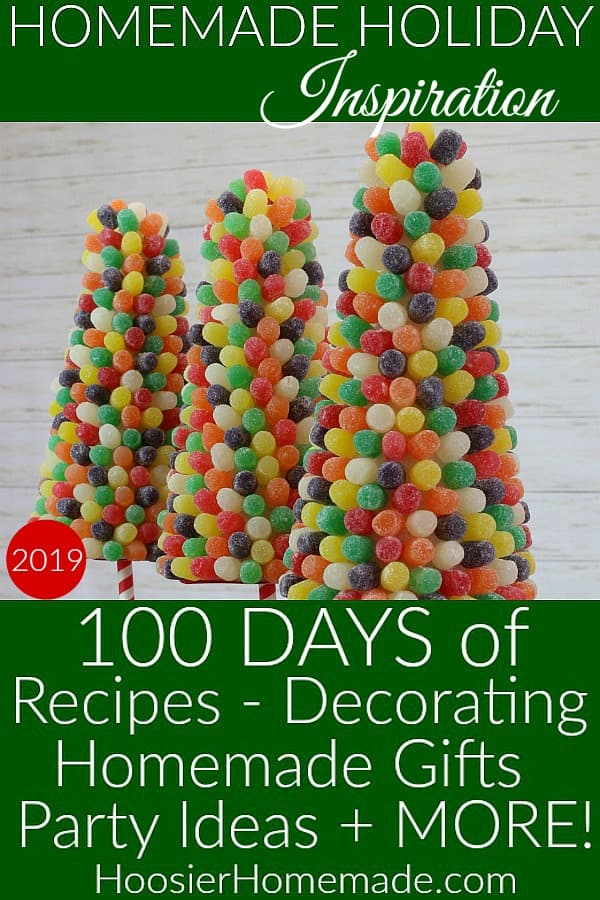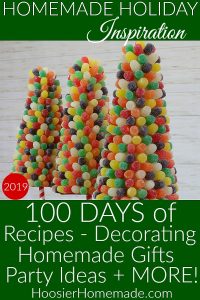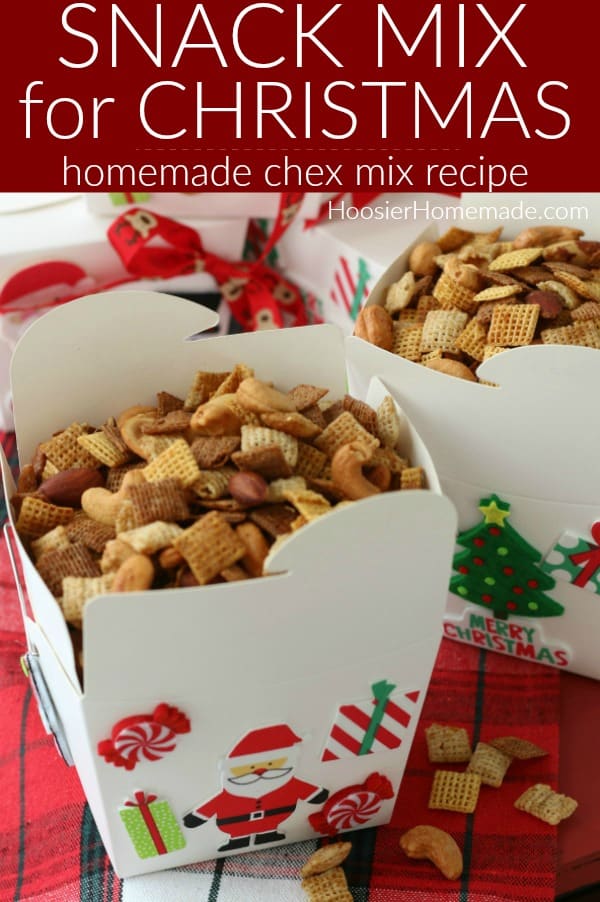 Looking for more Snack Recipes to give as gifts? Click on the photo for the recipe.