Christmas Appetizer Sausage Balls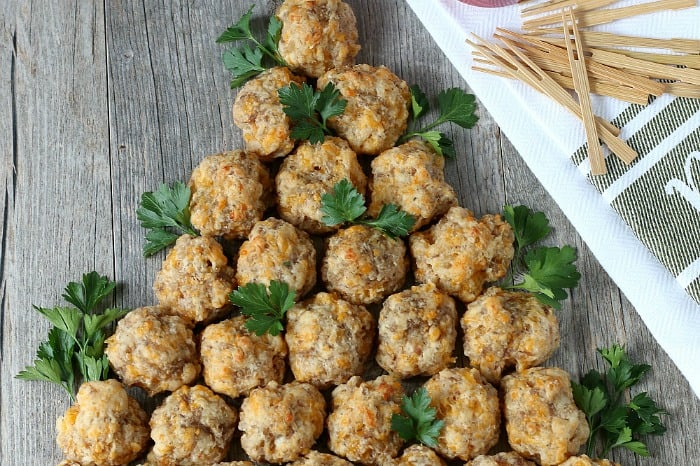 All your guests will love this fun and simple Christmas appetizer. Bake a batch of Sausage Balls, then turn them into the shape of a tree.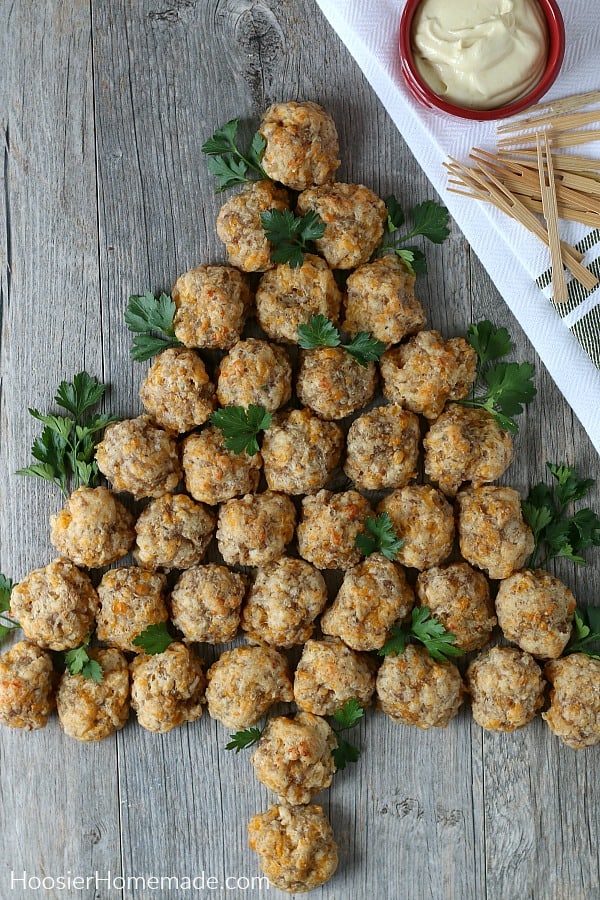 Welcome to Day 3 of the 100 Days of Homemade Holiday Inspiration! Each day we will be inspiring you with recipes, decorating ideas, crafts, homemade gift ideas and much more!
Today we have a really easy Christmas appetizer for you. These Sausage Balls will be the first to disappear at your holiday party or family get together.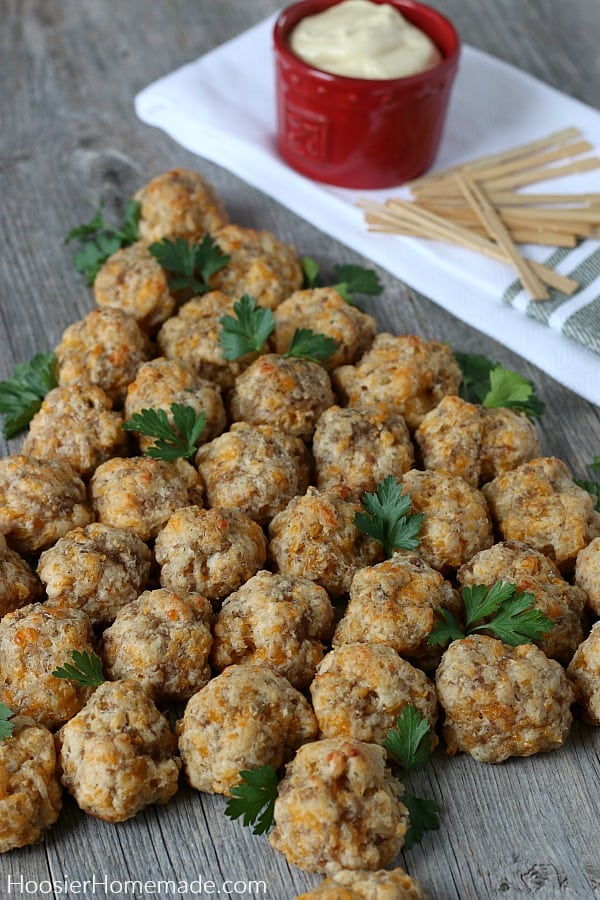 Christmas Appetizer
You will need…
Parsley
Dipping Sauce
Toothpicks or small forks to serve with
Instructions
Then lay them into the shape of a tree
Add small pieces of parsley
Then serve with dipping sauce and toothpicks
An easy sauce to put together is a combination of mayonnaise and Dijon mustard, about 1/2 cup mayo mixed with 2 tablespoons mustard. Or you can adjust the amount depending on your taste.
You can also serve with honey mustard, ranch dressing, salsa or your favorite dipping sauce.