Coffee Cake Gift from the Kitchen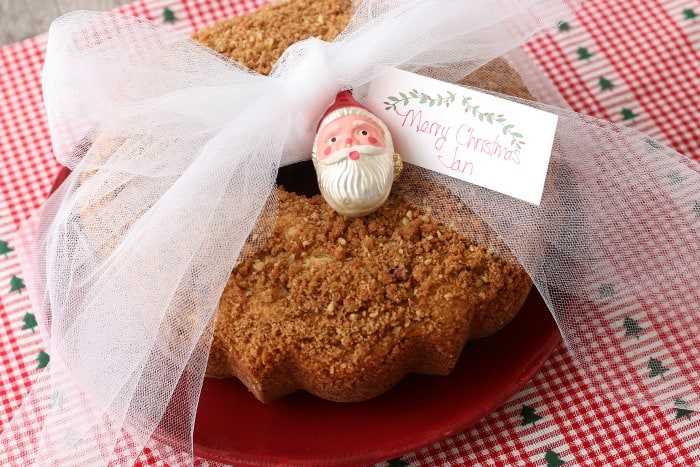 Give the gift of breakfast with this Coffee Cake Recipe. Are you heading to a party? Take this Coffee Cake to the hostess for their breakfast the next morning.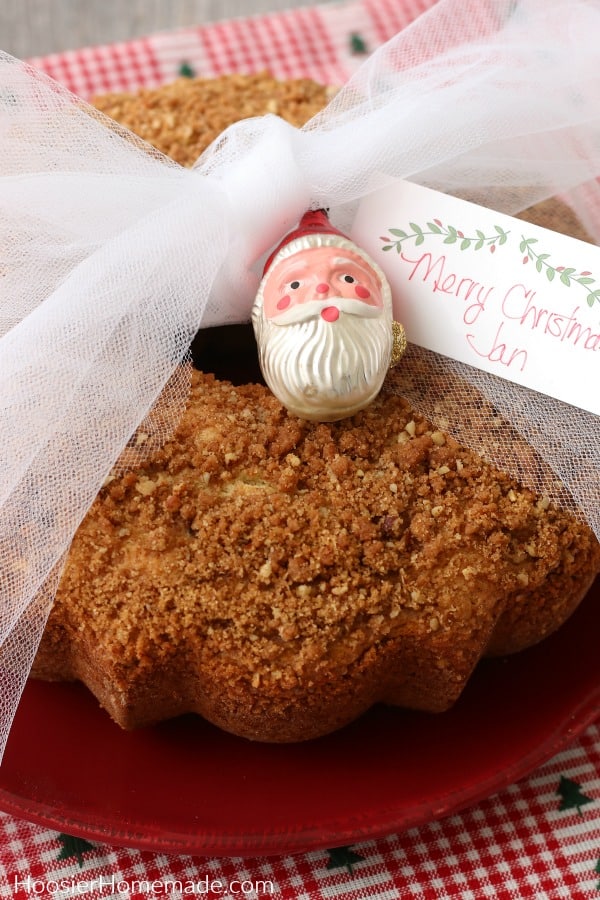 Welcome to Day 46 of the 100 Days of Homemade Holiday Inspiration! Each day we will be inspiring you with recipes, decorating ideas, crafts, homemade gift ideas and much more!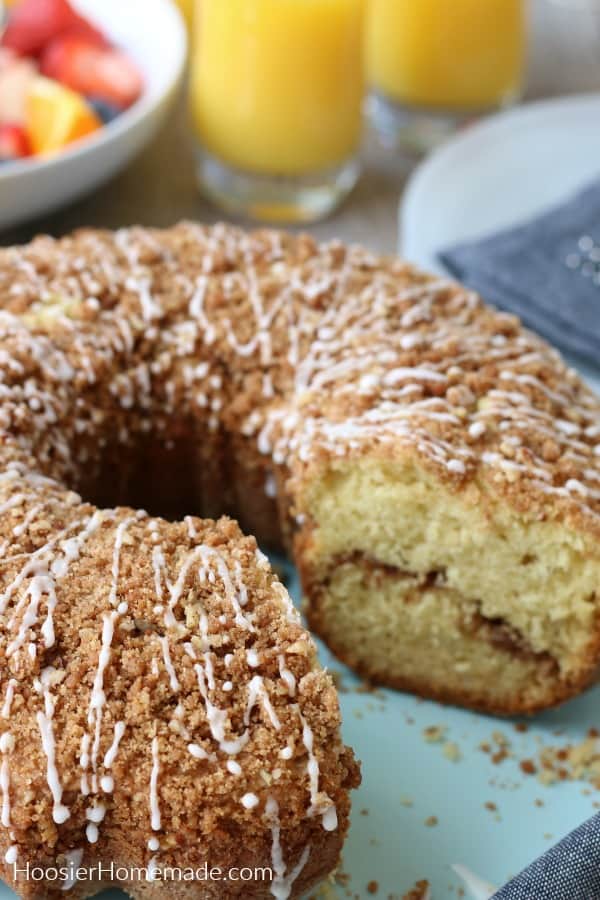 You know those church cookbooks from years ago, the ones with the tried and true recipes?
Well this Coffee Cake Recipe is from a cookbook that my Mother-in-law gave me years and years ago.
The rich cake has a typical batter with flour, sugar, eggs, butter, baking powder and baking soda. And it also has sour cream, which is actually a common ingredient in Coffee Cake recipes.
The addition of sour cream gives the coffee cake extra moistness and richness.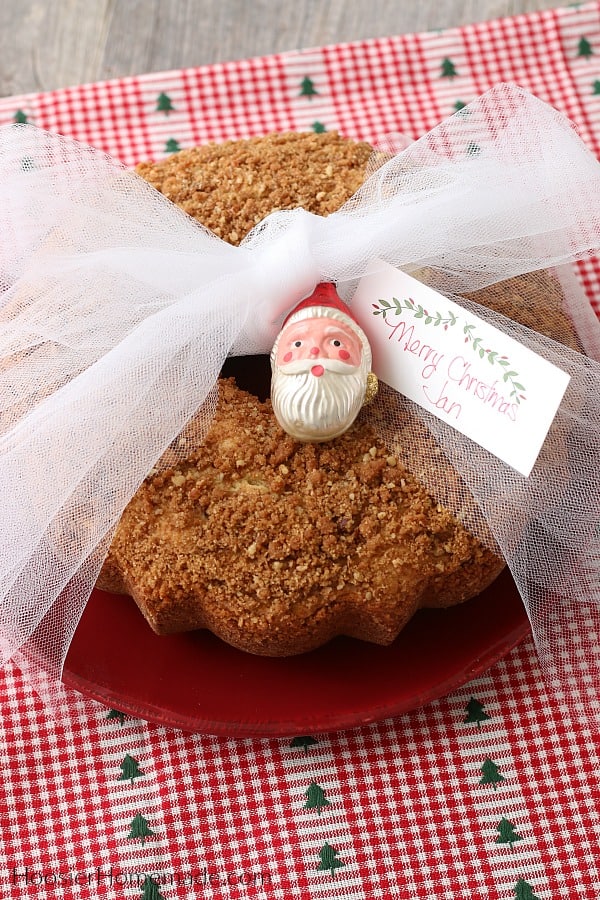 Dare I say anyone would love to receive this Coffee Cake as a gift?
Now that you are done with the Coffee Cake Gift, who will you give it to? Here are a few ideas for you to think about –
Hostess – are you heading to a party, I bet the hostess would love to have this Coffee Cake to serve her family for breakfast the next morning
Teacher – I bet teachers receive lots of candy and goodies during the holidays, why not give them something different?
Neighbor – do you have a neighbor that you would like to give a gift to but have no idea what they would like? I bet they would love this Coffee Cake.
Co-Worker – do you have a gift exchange at work, but don't know who you are giving to? This Coffee Cake is delicious!
Follow along with the 100 Days of Homemade Holiday Inspiration for more simple recipes, easy crafts, homemade gift ideas, decorating tips and much more!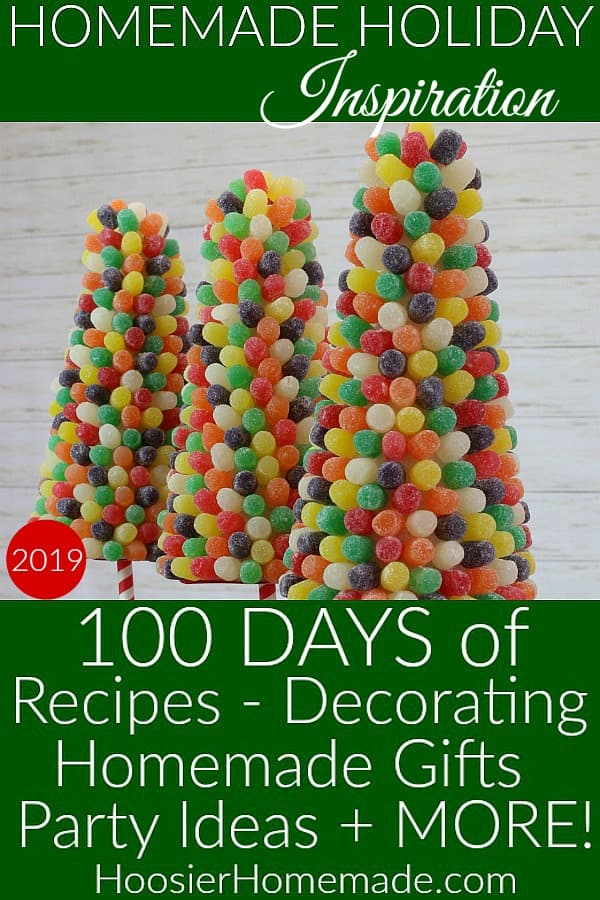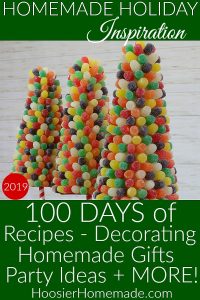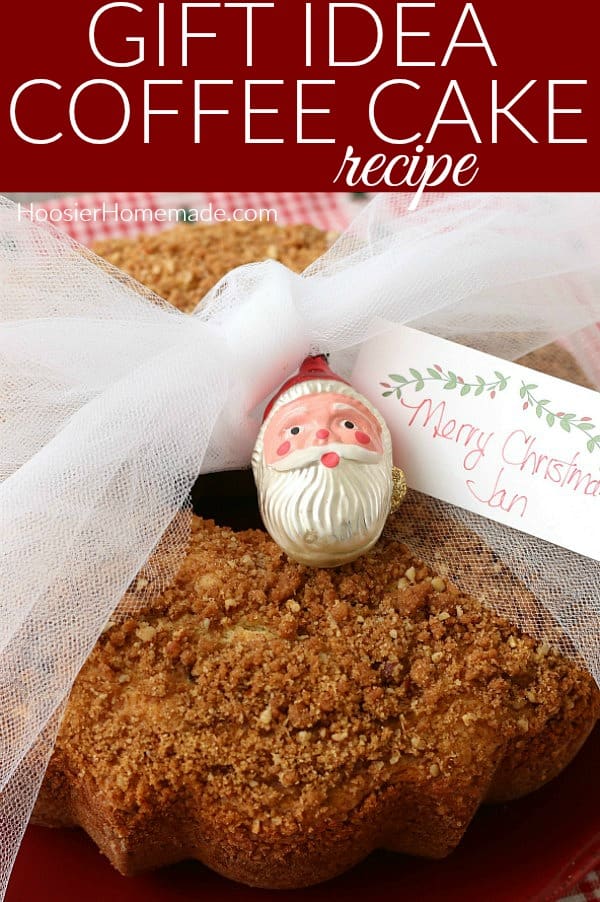 Looking for more easy gift ideas? Click on the photo for the recipe.