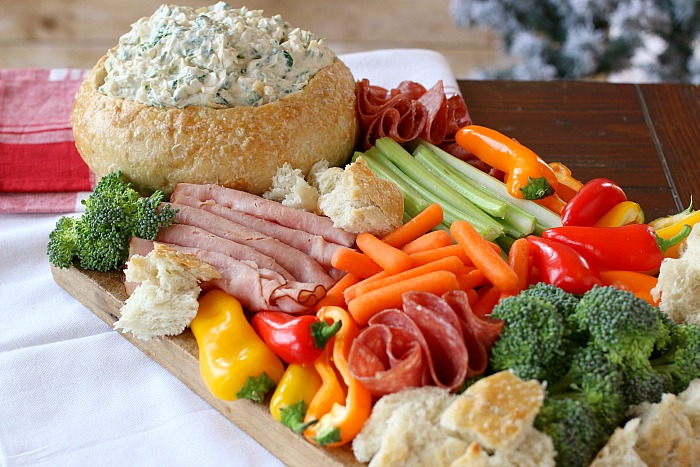 Perfect as an appetizer or right alongside your dinner, everyone loves this classic Knorr Spinach Dip! With a few ingredients and about 10 minutes, this Spinach Dip Recipe is ready!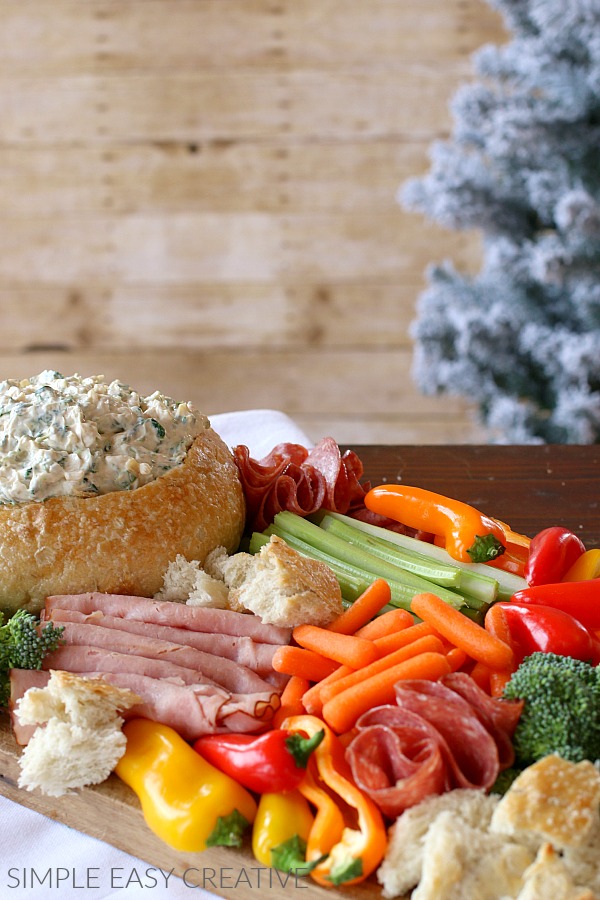 Welcome to Day 81 of the 100 Days of Homemade Holiday Inspiration! Each day we will be inspiring you with recipes, decorating ideas, crafts, homemade gift ideas and much more!
After falling in love with creating Charcuterie Boards, any chance I get, I create another one.
This Knorr Spinach Dip can be served any time of year and for any occasion, whether you need finger food for a party, hosting a backyard barbecue or are serving your family during game night, this Spinach Dip Recipe is a classic!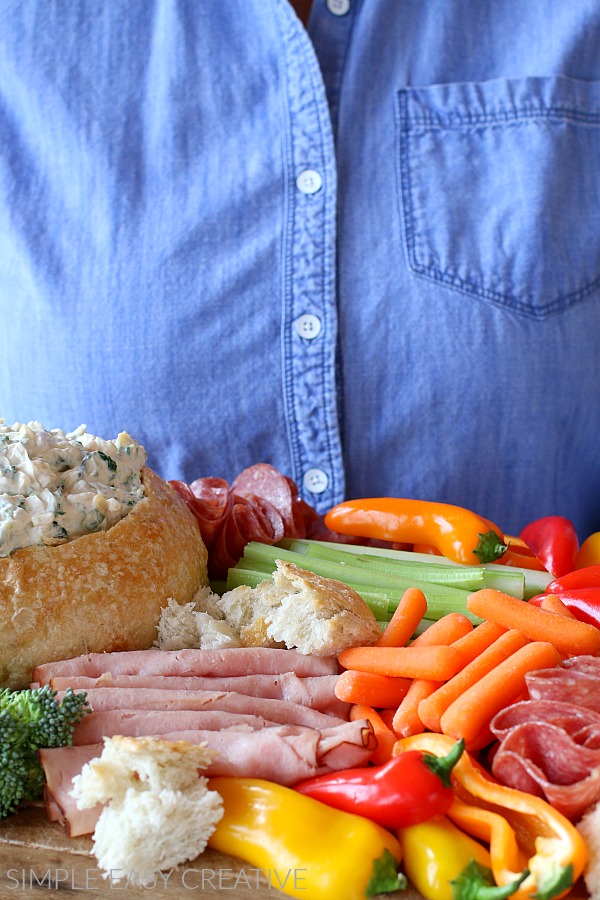 There a variety of containers you can use to serve the spinach dip. Bowls, crocks, cups and bread rounds. And since I consider the Knorr Spinach Dip Recipe the classic version I'm serving it up today as you would typically expect to see it, in a bread bowl. You simply cut the top off of a round bread loaf and scoop out the insides. My family like the Knorr Spinach Dip served in a Hawaiian Bread bowl that is scooped out and the bread served for dipping.
For the Charcuterie Board, there was going to be limited space, so instead of the Hawaiian Bread, the Spinach Dip is served in a smaller bread bowl found in the bakery at the grocery store. The inside is scooped out and added alongside the other vegetables and meats.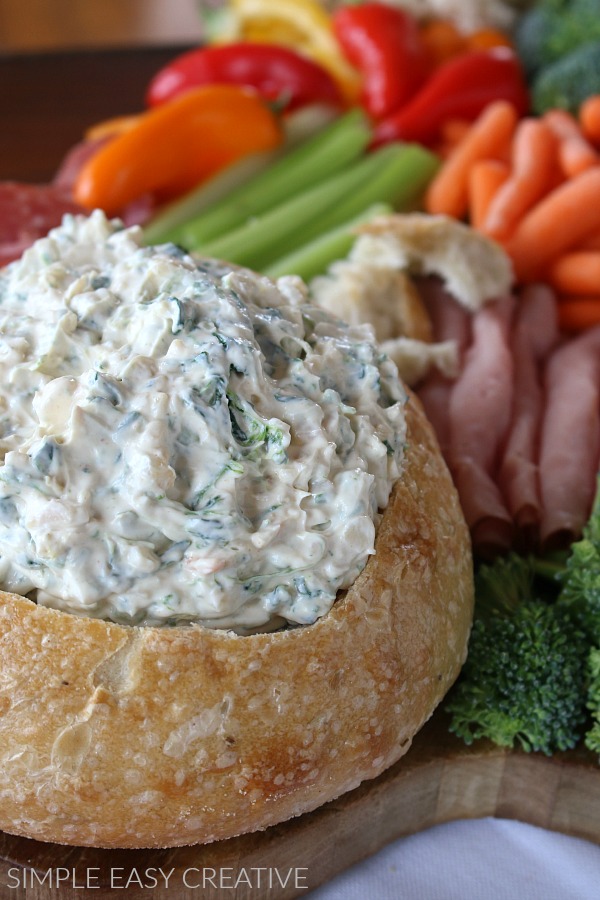 This dip is perfect for your upcoming Holiday Parties and makes for an easy Christmas Appetizer, with just a few simple ingredients it can be made ahead of time or even when unexpected visitors grace your door.
Knorr Spinach Dip Ingredients
Frozen Spinach
Mayonnaise
Knorr Vegetable Soup Mix
Sour Cream
Water Chestnuts – optional but I like the crunch
Green Onions
Cook's Tip #1: Thaw the frozen spinach and rinse. Then squeeze it very tightly in several pieces of paper towel to remove all the excess water. You may need to do this a couple of times.
Cook's Tip #2: Before opening the bag of Knorr Soup Mix, slightly crush it with your hands to break up the larger pieces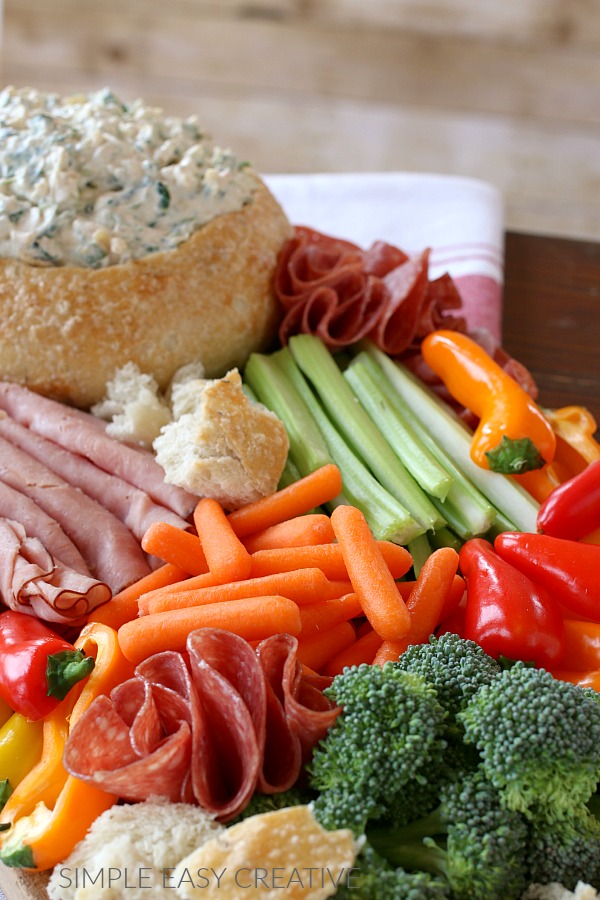 There is a wide variety of finger food for dipping in the Spinach Dip, here is what I added to the Charcuterie Board –
Baby Carrots
Celery, cut thinly
Sweet Peppers, cut in half and cleaned out
Broccoli, cut into small pieces
Ham, rolled
Salami, folded into bunches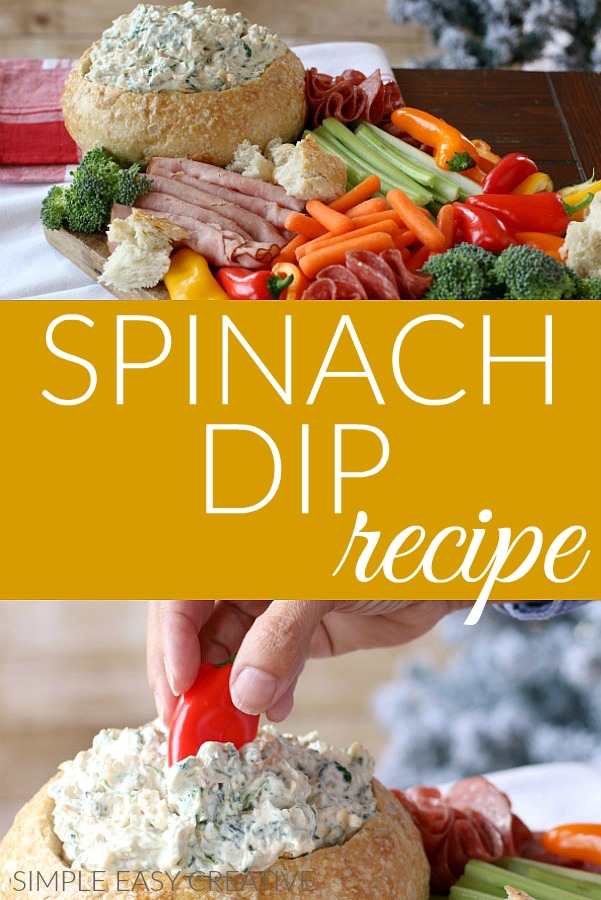 Follow along with the 100 Days of Homemade Holiday Inspiration for more simple recipes, easy crafts, homemade gift ideas, decorating tips and much more!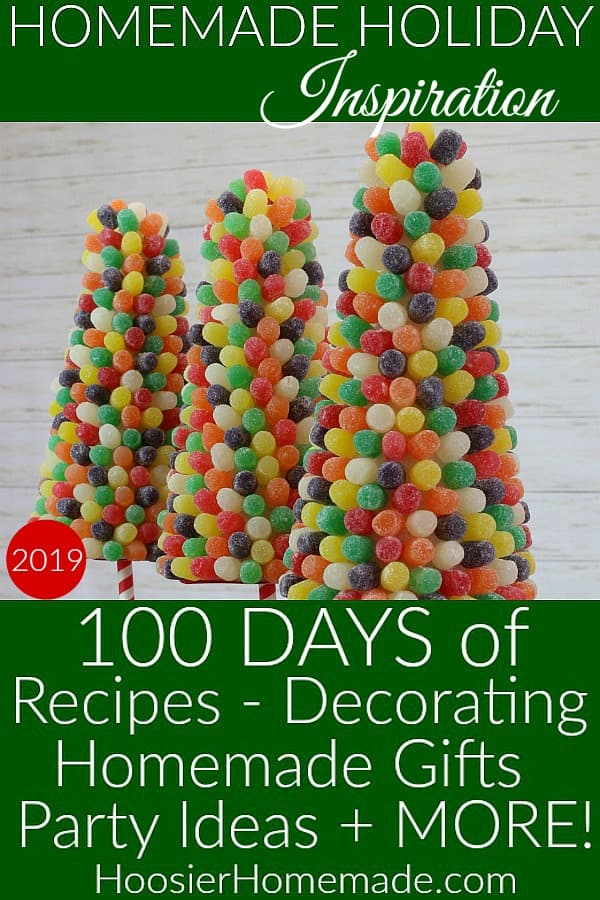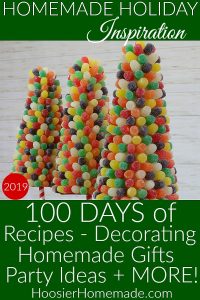 How to make Easy Spinach Dip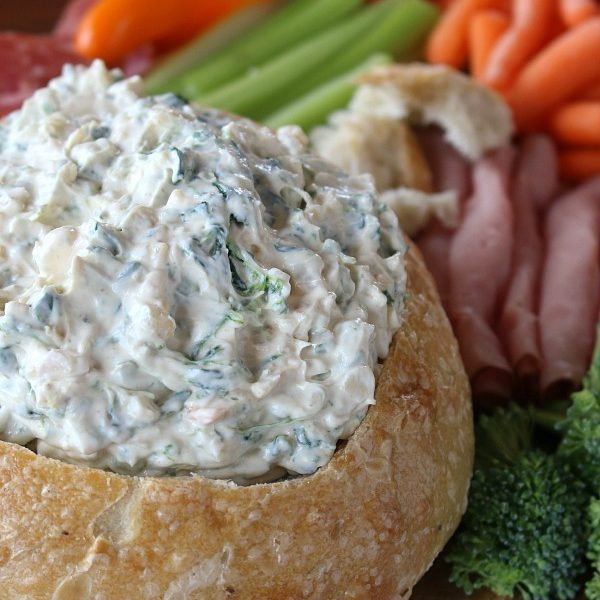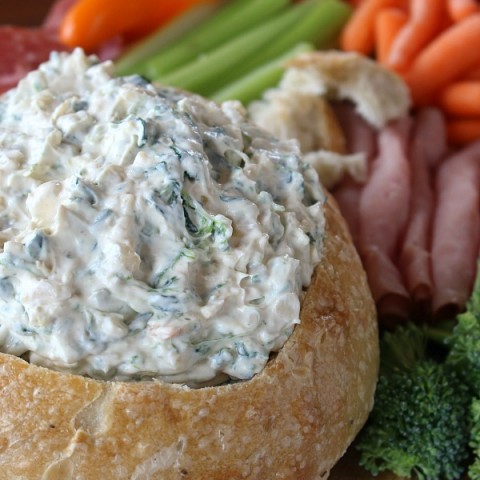 Easy Spinach Dip
Yield: 3 cups

Prep Time: 10 minutes

Total Time: 10 minutes

Serve this Spinach Dip Rcipe as an appetizer or right along with your dinner.
Ingredients
1 package (10 oz) Frozen Chopped Spinach, thawed, drained and excess water squeezed
1 1/2 cups Sour Cream
1 cup Mayonnaise
1 package Knorr Vegetable Soup Mix, crushed a little
1 can (8 oz) water chestnuts, finely chopped
3 green onions, finely chopped, optional
Instructions
Using a paper towel, squeeze as much liquid from the spinach as possible
Add all ingredients to a medium bowl and mix until well blended
Serve with cut vegetables, crackers or Hawaiian Bread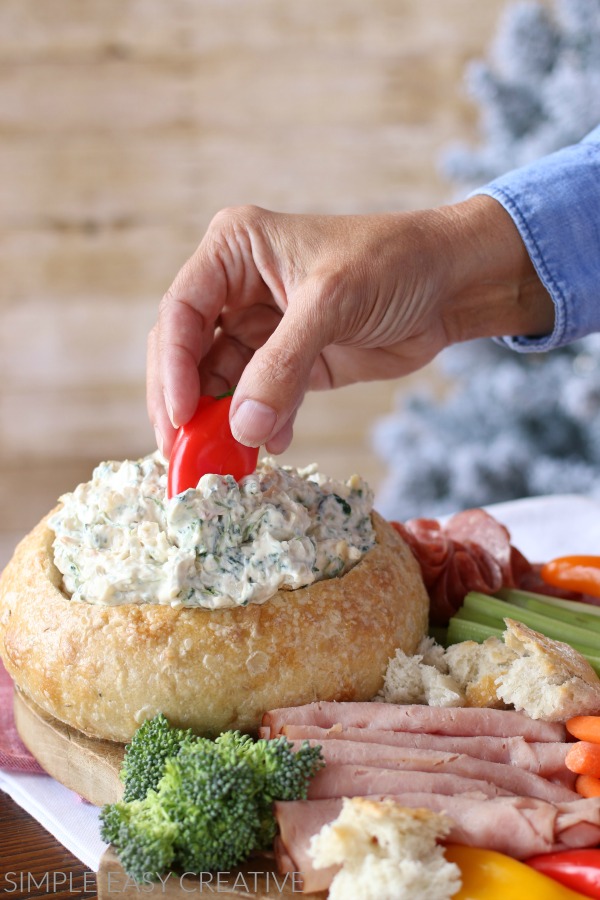 Looking for more Appetizer Recipes? Click on the photo for the recipe