The hustle and bustle of the Holidays can leave us feeling overwhelmed. One of the ways I overcome that is by decorating our home with simple ideas. Here are 8 of my favorite Simple Decorating Ideas for the Holidays!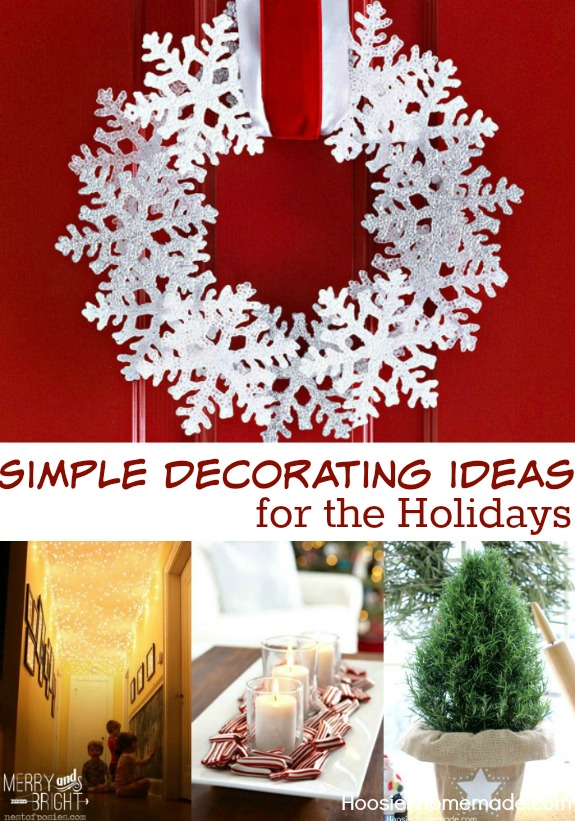 Today is Day 8 of our 12 Steps to Christmas Sanity and we are tackling some of our decorating. So far in this series we have made a Christmas Card, scheduled all of our parties and events on our Printable December Calendar, gathered budget friendly gift ideas, printed out a Christmas Gift List, tackled our Christmas Dinner Menu, checked our pantry for baking supplies and we whipped up some treats that everyone will love! Thanks to Laura from I Heart Planners for all the great printables!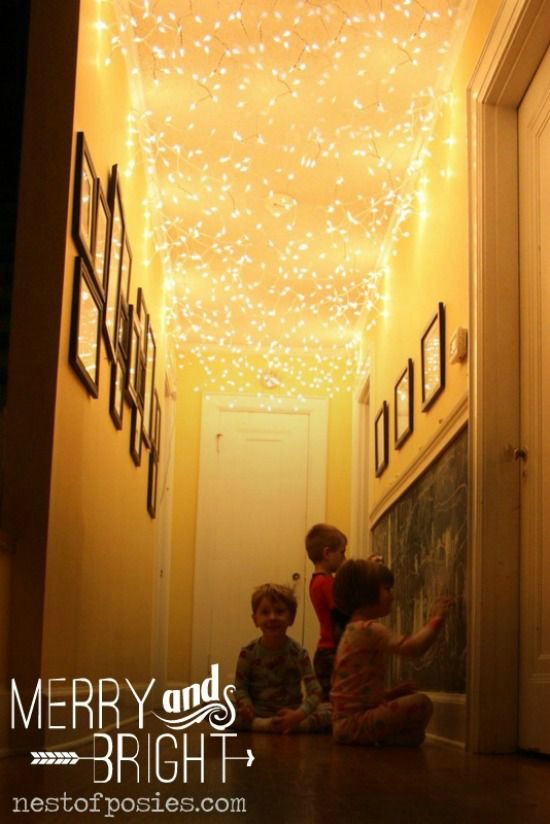 When I first spotted this idea of putting Christmas lights on the ceiling last year, I fell in love with it! You can find the details in our 100 Days Homemade Holiday Inspiration.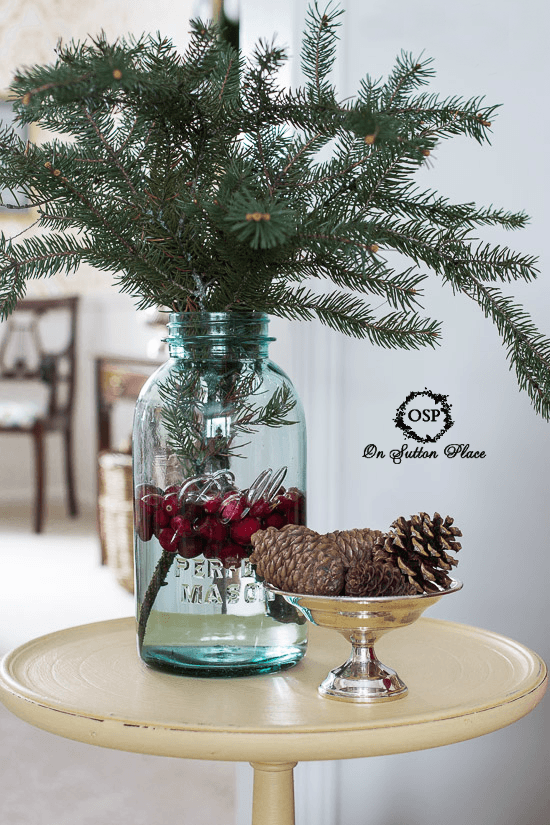 Ann from On Sutton Place shares 10 simple decorating ideas including this beautiful mason jar with cranberries and fresh evergreen.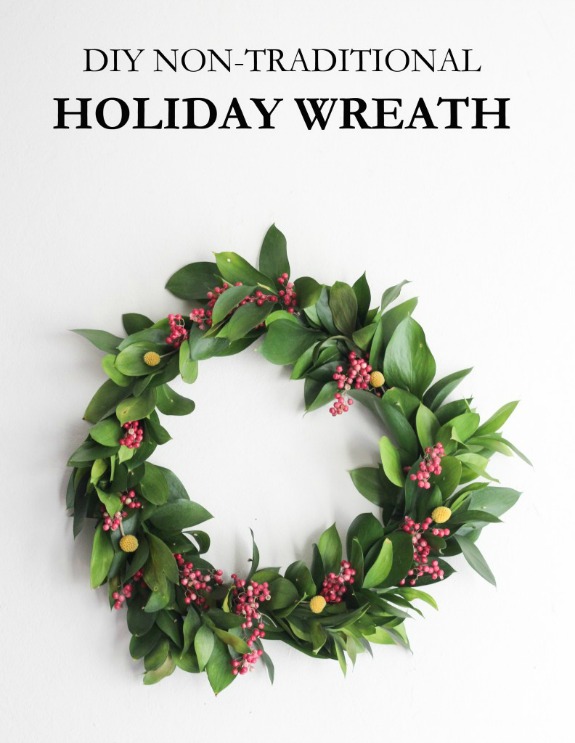 This gorgeous yet simple wreath was featured in our 100 Days of Homemade Holiday Inspiration, thanks to Rachel from The Crafted Life.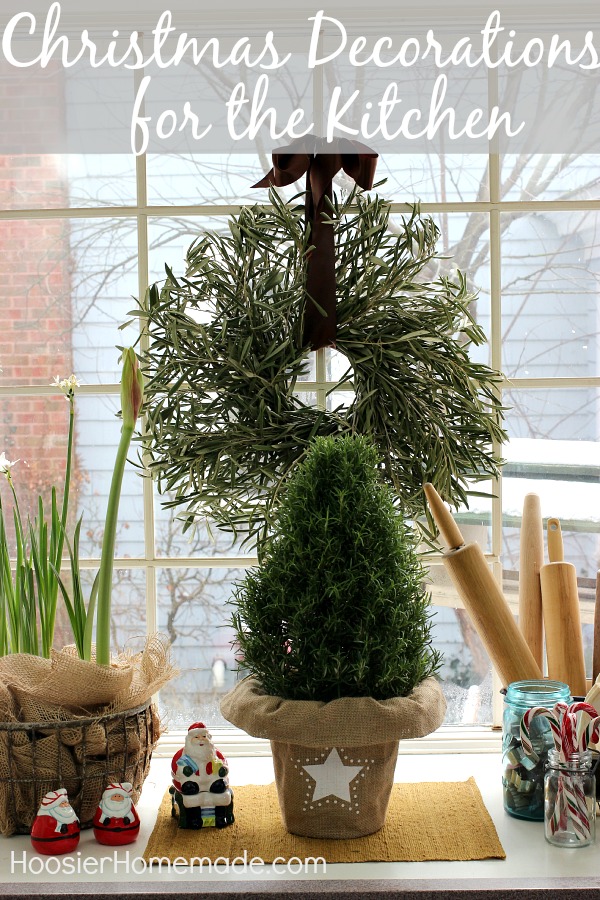 Let's not forget about the kitchen. These simple decorating ideas for the kitchen include a fresh Rosemary Tree and Wreath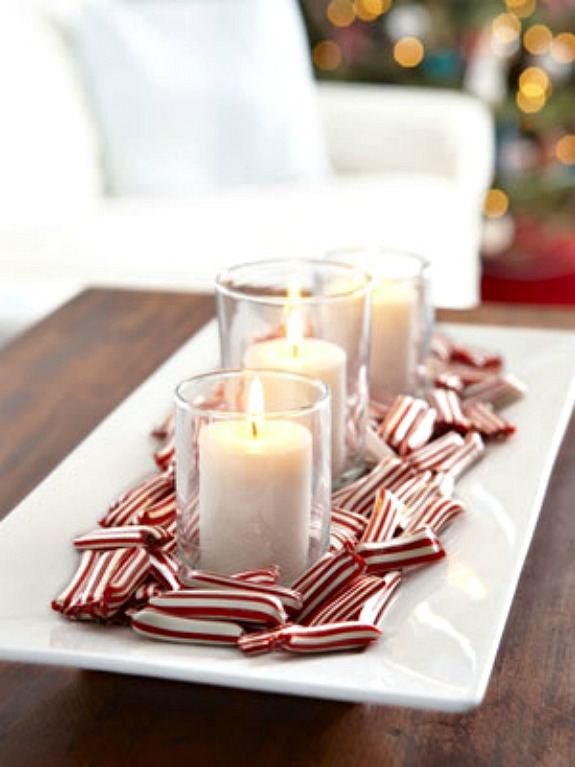 So simple yet so elegant. Good Housekeeping shares this table centerpiece that goes together in minutes.
With just a couple craft supplies and a hot glue gun, you can whip up this gorgeous Snowflake Wreath from Better Homes and Gardens.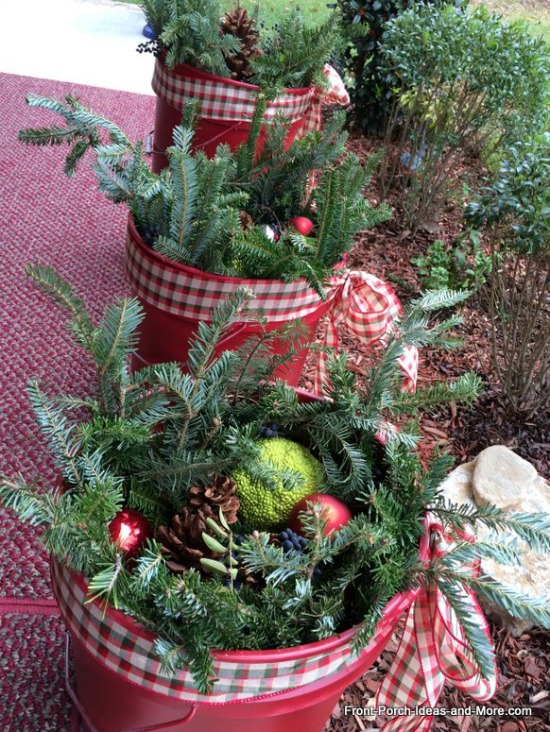 Mary and Dave from Front Porch Ideas and More transformed buckets from The Home Depot into gorgeous decorations for their front porch.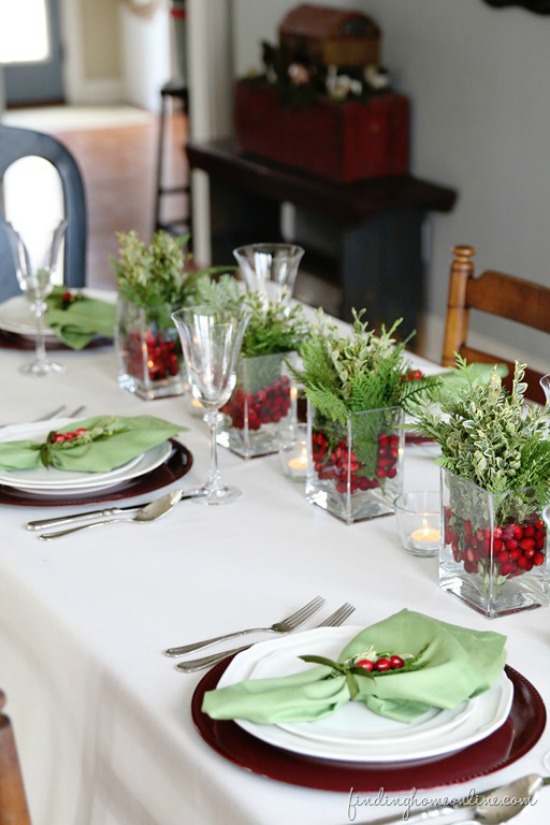 Isn't this Christmas Tablescape stunning? Finding Home shares her 6 ideas to set this simple table.
And follow along each day as we help you get ready for the holidays!
Day 4 – Printable Christmas List
Day 7 – No Bake Holiday Treats: Hot Fudge Sauce, Christmas Candy Crunch, Cookie Dough Truffles, Homemade Gum Drops and more
Day 8 – Simple Decorating Ideas
Day 9 – Easy Gift Bags with Fabric Handles and Printable Gift Tags (2 different styles)
Day 10 – Gift Basket Idea and Printable Gift List
Day 11 – Party Prep and Printable Party Planner
Day 12 – Organizing Christmas Decorations and Printable Box Labels and Inventory Sheet