Simple Christmas Decorating Ideas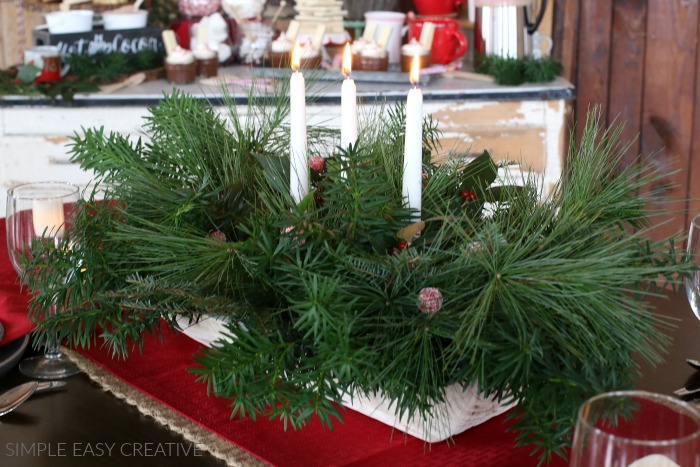 The hustle and bustle of the Holidays can leave us feeling overwhelmed. One of the ways I overcome that is by decorating our home with simple ideas. Here are 10 of my favorite Simple Christmas Decorating Ideas!

While I absolutely LOVE decorating my home for the holidays, I also want (and need) to keep it really simple. I've gathered 10 decorating ideas for you that will take just minutes to put together.
Whether you are looking for an easy wreath to make for your front door, decorate your table or front porch, or even grab the FREE Christmas printable to decorate the bathroom or foyer – these simple decorating ideas are sure to help!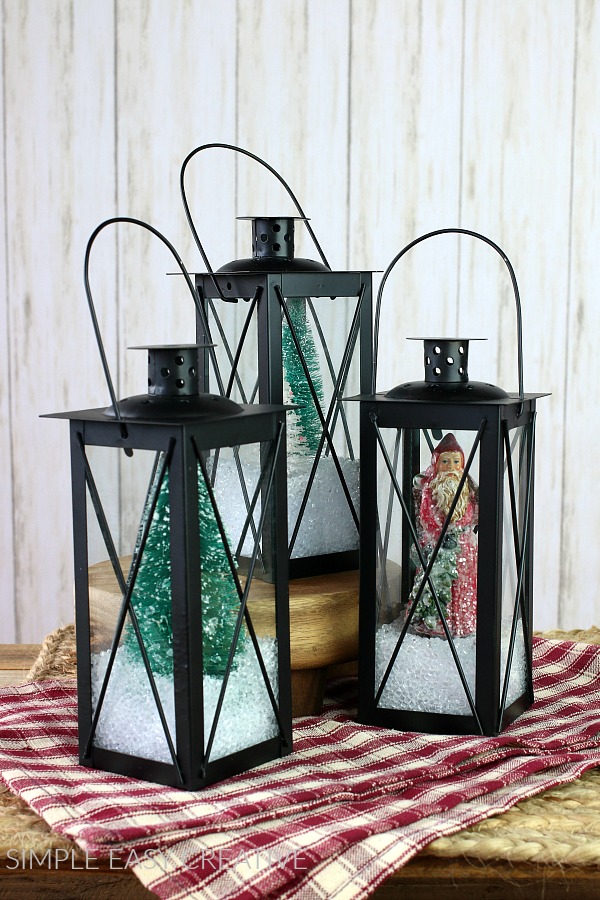 Do you find yourself always rushing to figure out how to get it all done? The decorating – shopping – wrapping – baking – parties – the list goes on and on.
Well your Christmas decorating just got SUPER easy my friend! These Christmas Table Decorations go together in under 5 minutes, yet look magical on the table.
This Christmas Printable makes a beautiful decoration for your home, as well as a gift. Print it out for free, add a frame and you are good to go.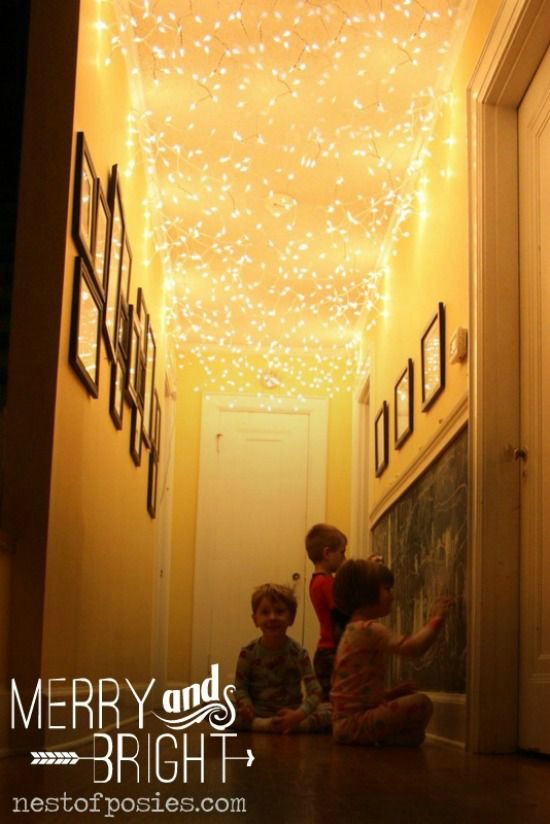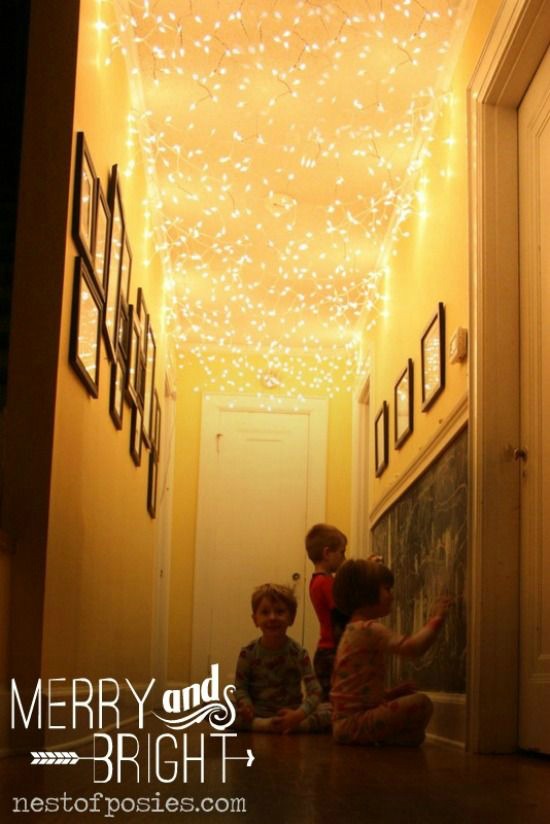 When I first spotted this idea of putting Christmas lights on the ceiling last year, I fell in love with it! You can find the details in our 100 Days Homemade Holiday Inspiration.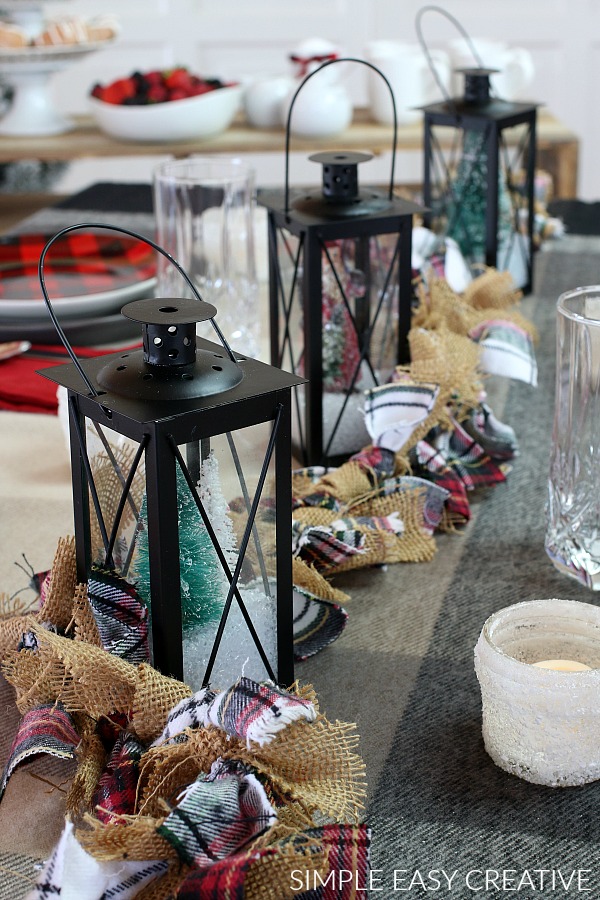 This super easy Fabric Garland can be put together in less than 15 minutes, looks great hanging or use it for a table centerpiece!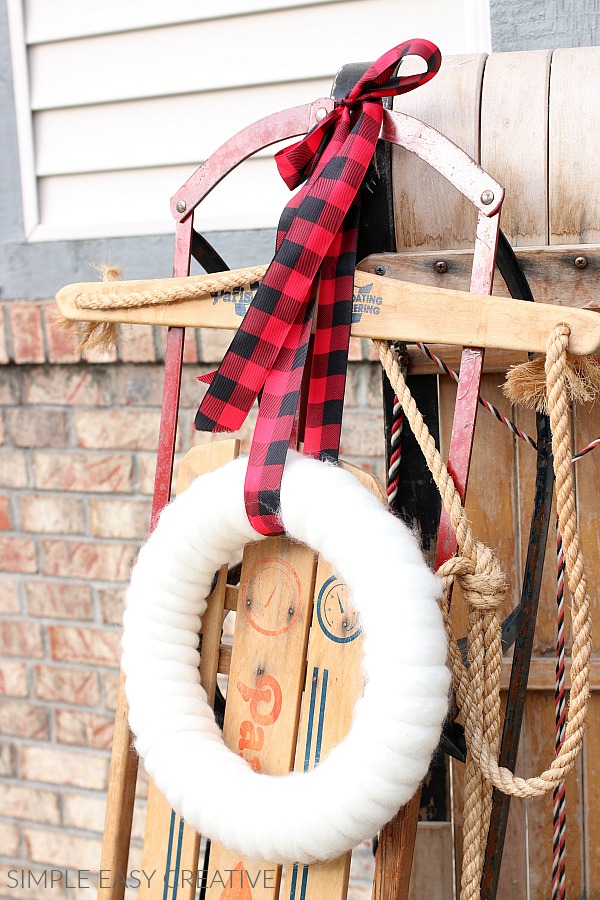 Decorating your home doesn't need to take a lot of time, supplies or money! This DIY Wreath takes only 4 supplies, about 15 minutes to make and can be used throughout the whole year.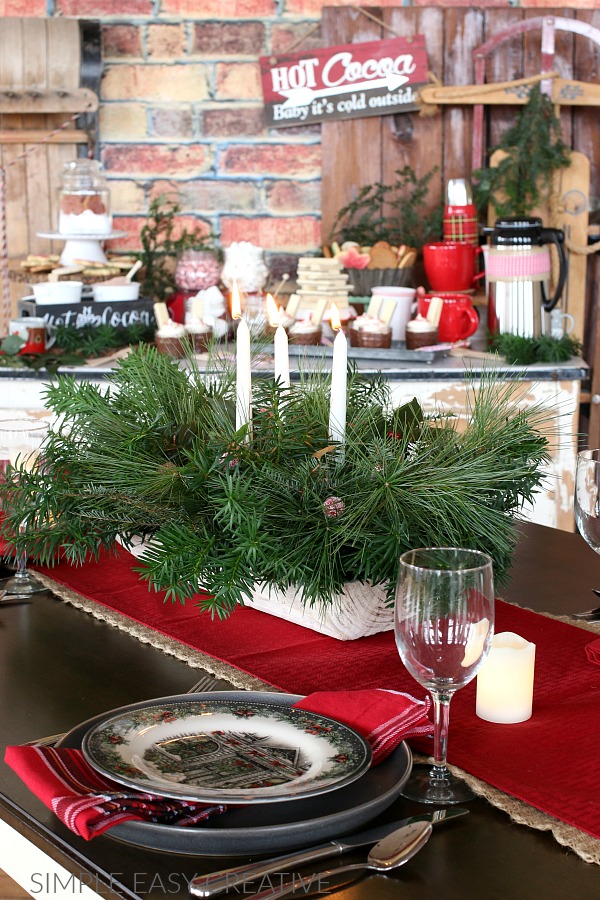 This DIY Christmas Centerpiece is easy to make yet looks like you bought it from the florist! And better yet – it will cost you nothing, or very little if you need a container and candles.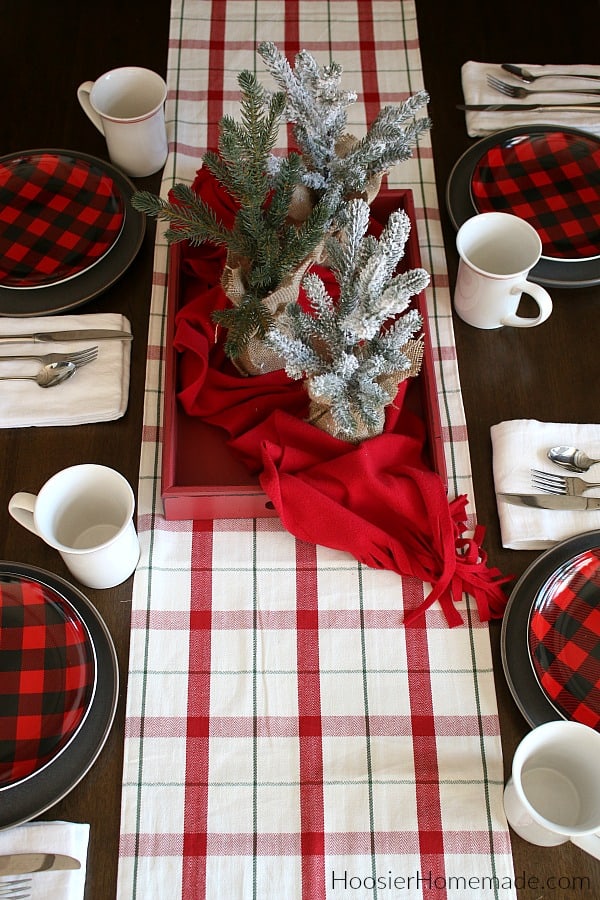 This Christmas Table Setting is exactly that – it took less than 5 minutes to pull together. The table runner is from Target, then I added a red tray, a scarf to give it a cozy feeling.
The small trees from Target (they were only $3 each). And the plates are the same that I used on the Rustic Christmas Tablescape.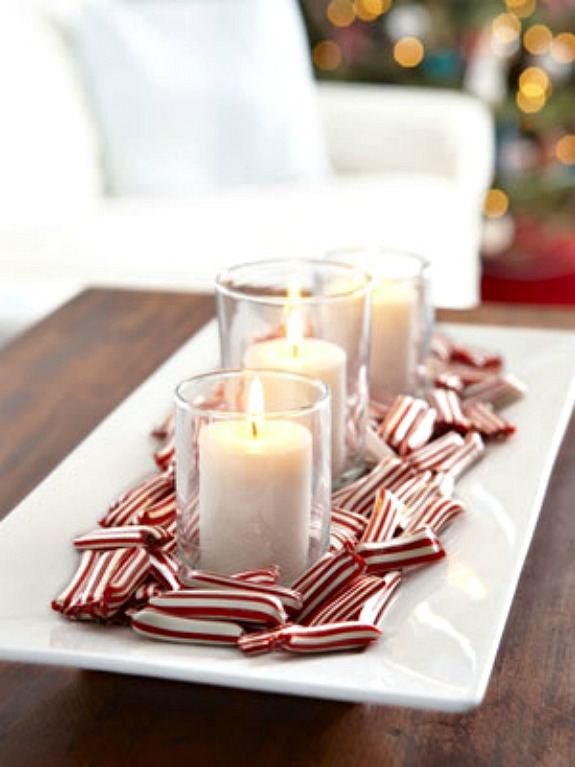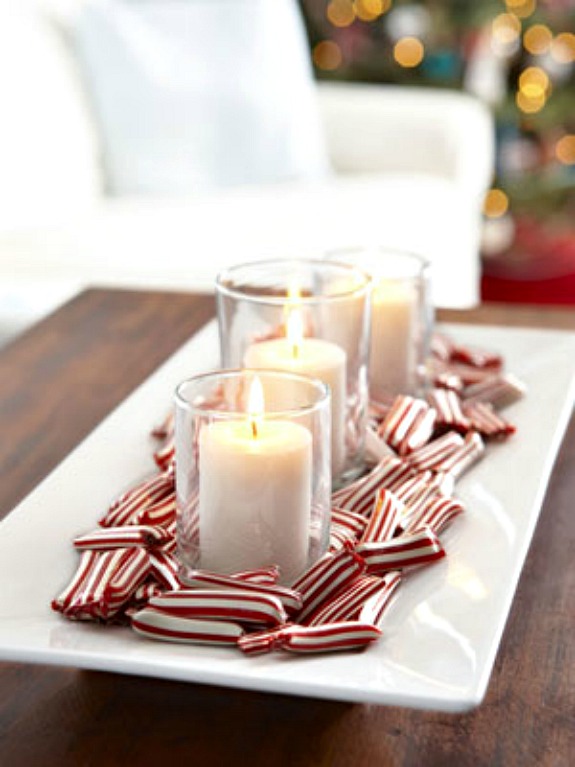 So simple yet so elegant. Good Housekeeping shares this table centerpiece that goes together in minutes.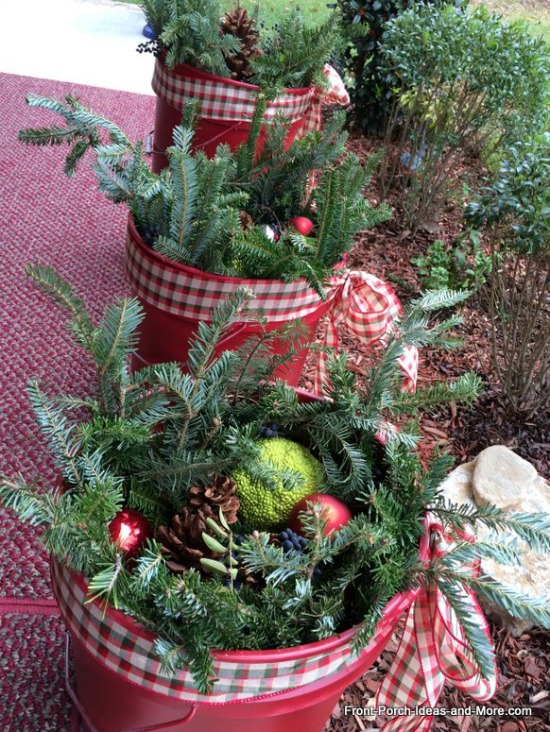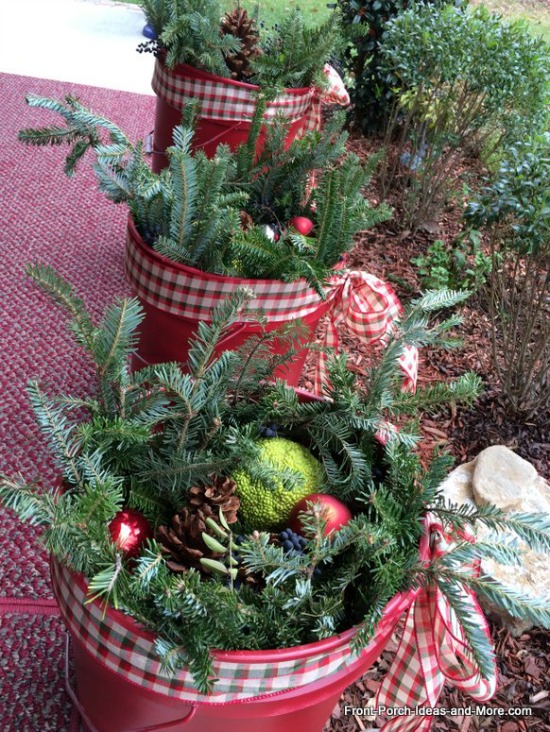 Mary and Dave from Front Porch Ideas and More transformed buckets from The Home Depot into gorgeous decorations for their front porch.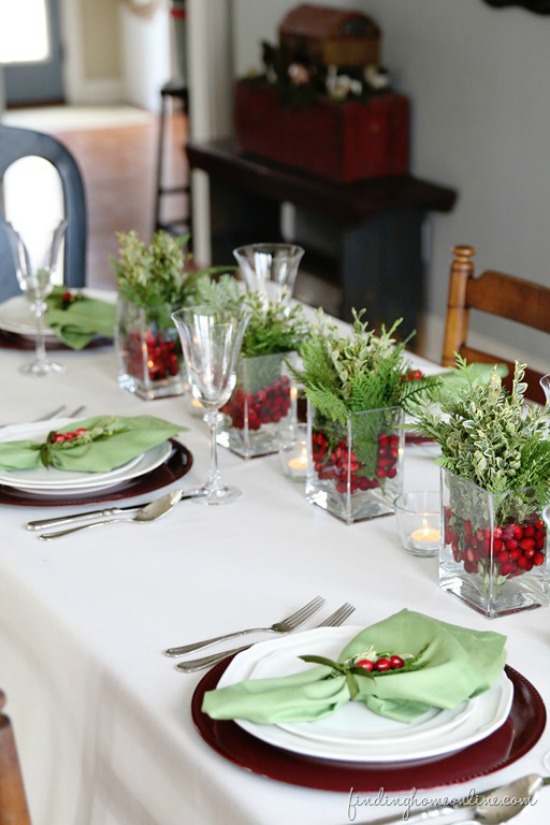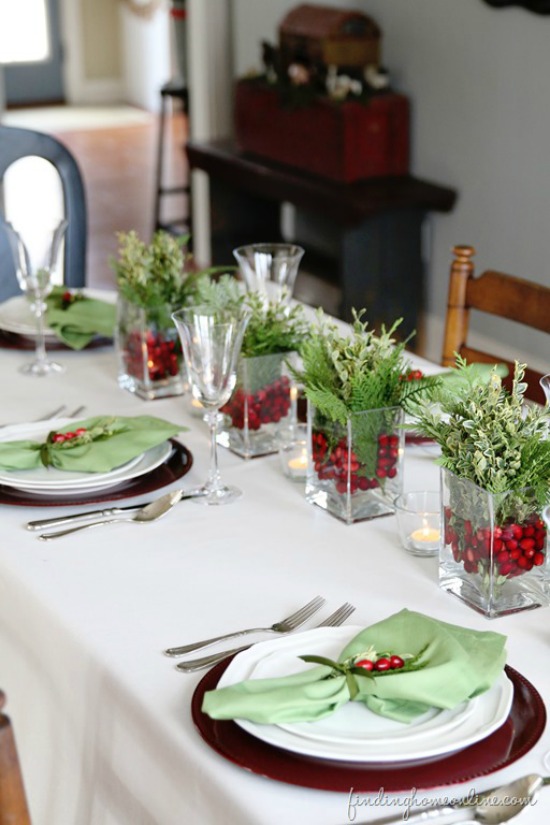 Isn't this Christmas Tablescape stunning? Finding Home shares her 6 ideas to set this simple table.