For our family, Holidays are all about traditions, whether it's serving Ham Dinner with all the fixins' or whipping up a batch of Chex Party Mix, we all love the Holidays.
This Graham Cracker Log recipe was made by my Mother in law for as long as my husband can remember. She passed the recipe onto us and we have been baking it for many years as well.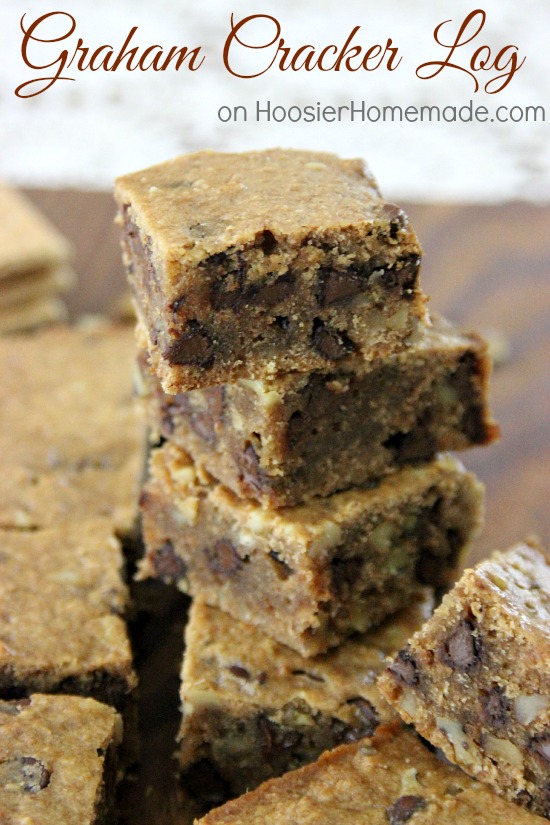 This recipe is brought to you by Truvia Baking Blend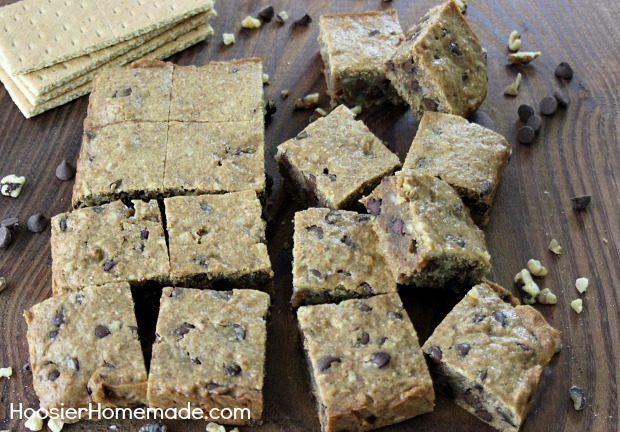 This moist bar cookie is filled with graham cracker crumbs, chocolate chips and nuts. There are few recipes you will find as easy as this Graham Cracker Log. And to lighten them up, I used Truvia Baking Blend instead of sugar.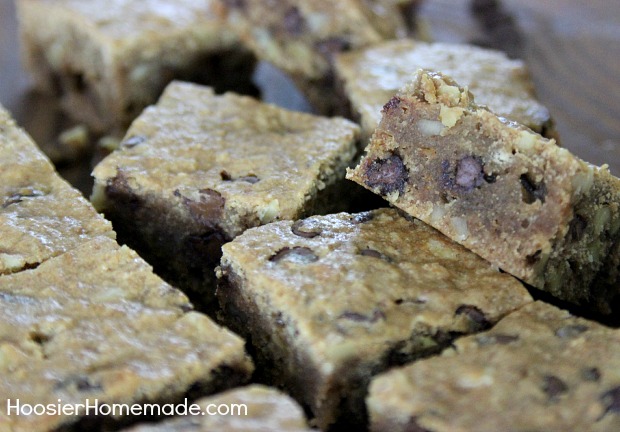 Designed for easy, at-home baking, Truvia Baking Blend is a blend of Truvia natural sweetener and sugar. It provides sugar-like taste and texture in recipes, but with 75% fewer calories and twice the amount of sweetness than sugar. It also can be substituted for sugar in any recipe by simply using half as much Truvia Baking Blend as you would sugar.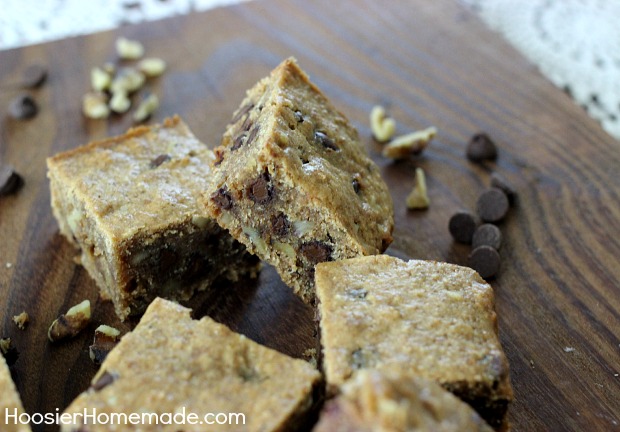 I'm sharing this traditional Christmas cookie recipe in the Christmas Cookie Exchange. For more delicious Christmas Cookie Recipes from your favorite bloggers, head on over to the Christmas Cookie Exchange!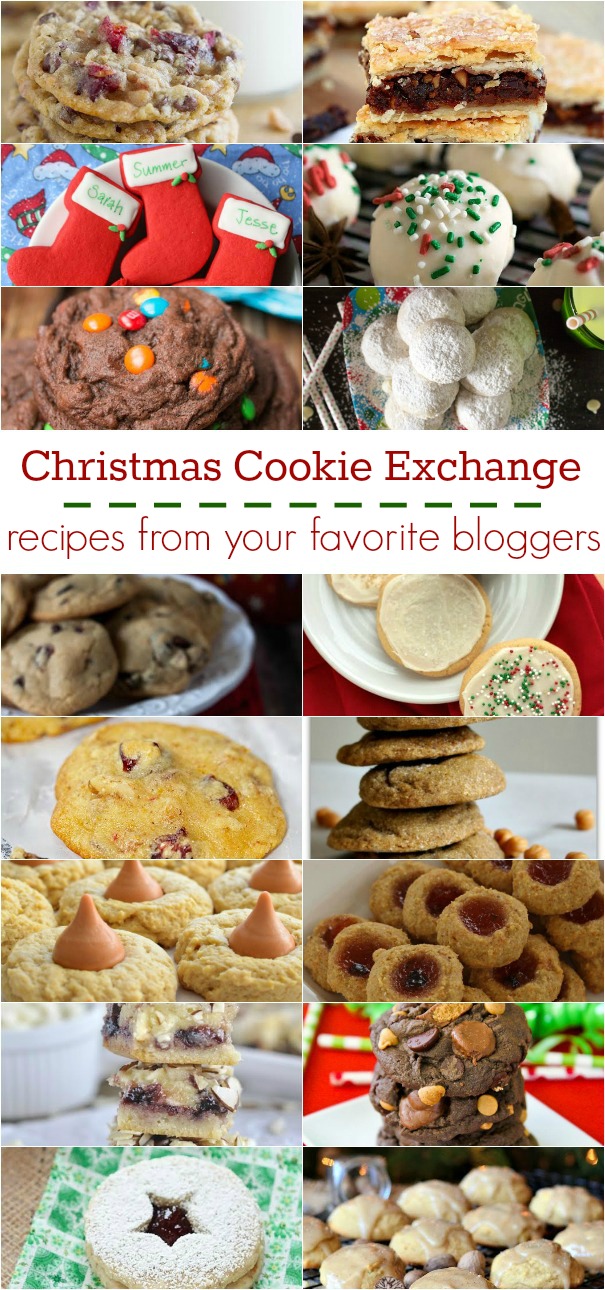 And visit Truvia for more recipes, and follow them on Facebook, Pinterest and Twitter.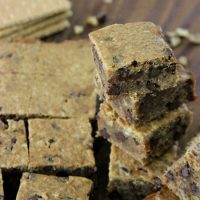 Graham Cracker Log
Perfect Christmas cookie and easy to make. Recipe from HoosierHomemade.com Original recipe from Marge Latham
Ingredients
3 cups Graham Cracker crumbs, crushed fine (about 3 sleeves of crackers)
1 cup Evaporated Milk
1/2 cup Truvia Baking Blend
1 cup Chocolate Chips
1/4 cup Butter or Margarine, softened
1/2 cup Walnuts, chopped roughly
1 teaspoon Vanilla
Instructions
Preheat oven to 350 degrees and line a 9 inch square pan with foil or parchment paper
Crush graham crackers in food processor or resealable bag using a rolling pin
Add crumbs and Truvia Baking Blend to a large bowl
Add milk, butter and vanilla. Mix until well blended
Fold in chocolate chips and nuts
Spread evenly into pan
Bake for 30-40 minute or until a toothpick inserted in the center comes out clean