This Gift Basket for Men idea is sure to make him smile! It's easy to put together and can be used for any occasion!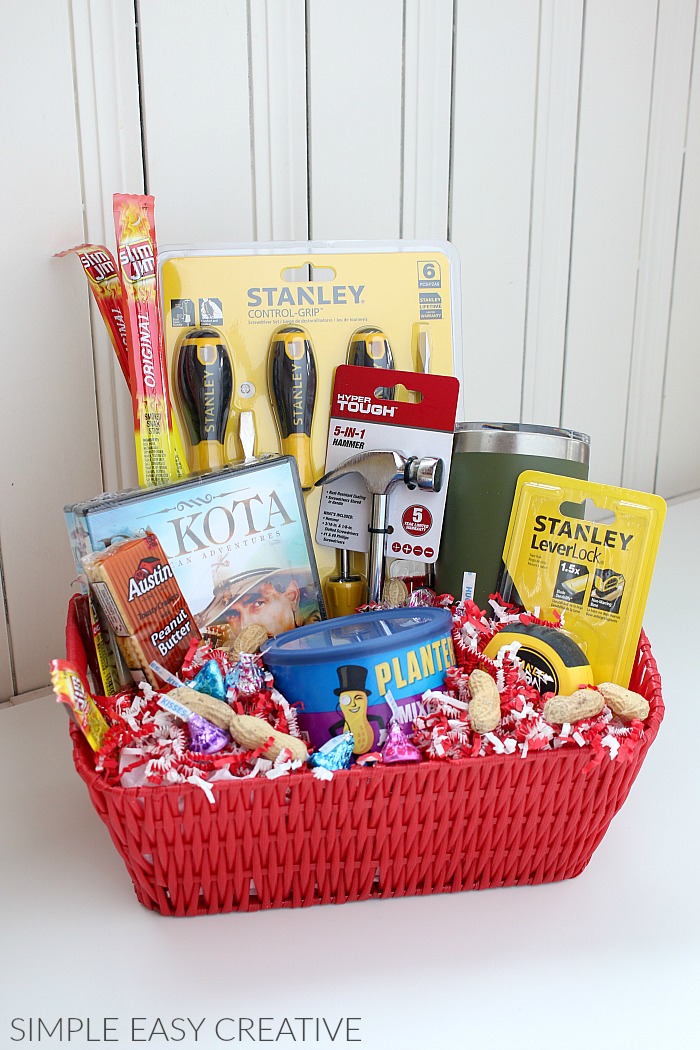 Creating Gift Baskets for my hubby and boys has been a family tradition for many years. These cute little Gift Baskets are filled with goodies for teachers, friends, neighbors or even coworkers.
Oh, and if you are looking for more Gift Basket ideas, watch Simple Easy Creative TV LIVE, we put together baskets for Women, Men and Kids!
I don't know about you, but buying for men, especially for Valentine's Day, is really difficult! Filling a Love Bucket with items that your Man loves makes it extra special.
The ideas are endless, but here is what I used…
Gift Basket for Men
Basket or Container
Movie – This one has 25 movies!
Slim Jim Beef Sticks
Crackers
Mixed Nuts and/or Peanuts
Chocolate Kisses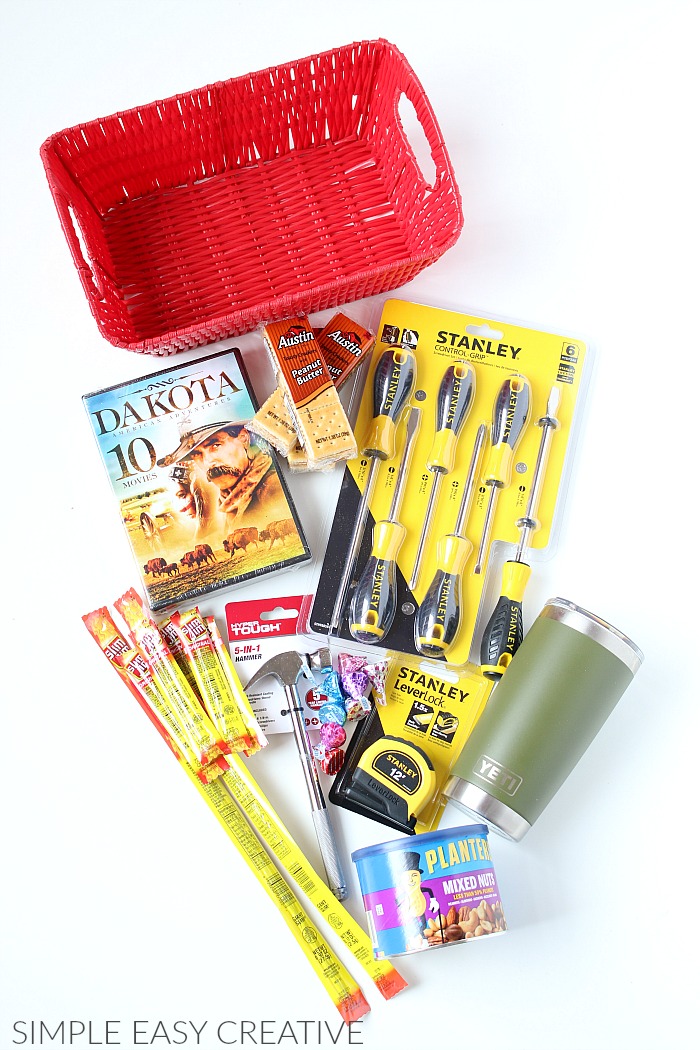 I lined the basket with tissue paper to give the items lift in the basket. Fill with the larger items first, then add the smaller items, fill in with peanuts and kisses.
Here are a few more ideas for you…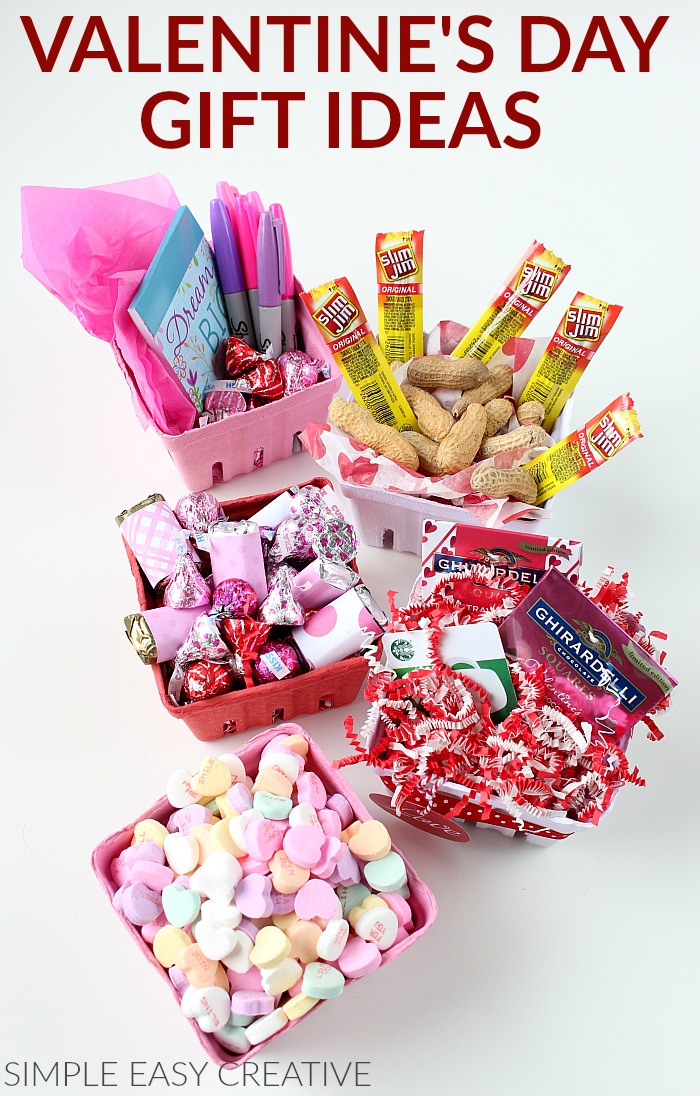 These Simple Valentine's Day Gift Ideas can be put together in less than 5 minutes!
Or come up with your own gift baskets…
Book Worm Love Bucket
Cupcake Decorating Love Bucket
Cupcake liners
Sprinkles
Cupcake pan
Frosting
Glam Girl Love Bucket
Brush and comb
Hair ties
Magazine with Hair Styles
Nail polish
Make-up
Mirror
Artist Love Bucket
Drawing paper
Drawing pencils
Colored pencils
Drawing chalk
Do you have a sports fan in your life? This Sports Themed Gift Bucket would be perfect.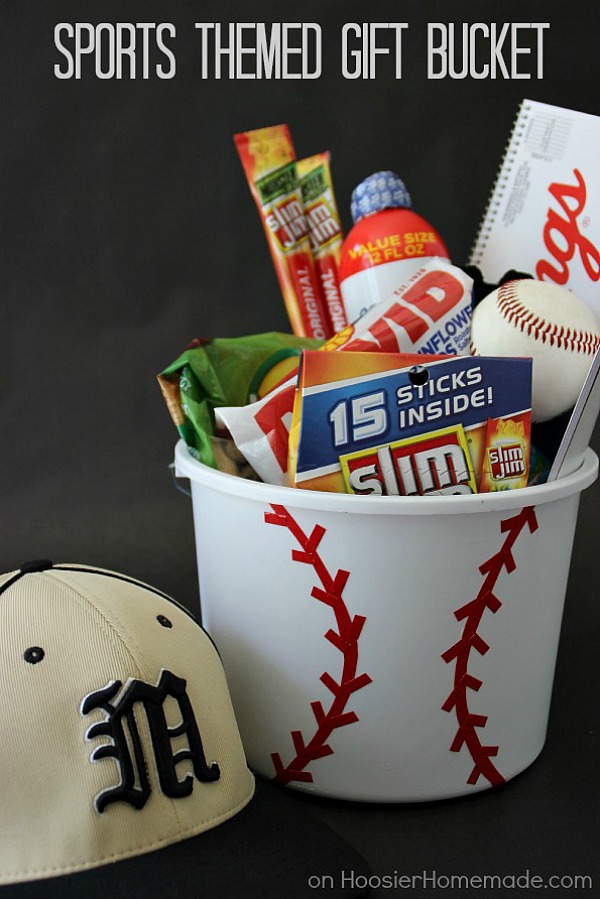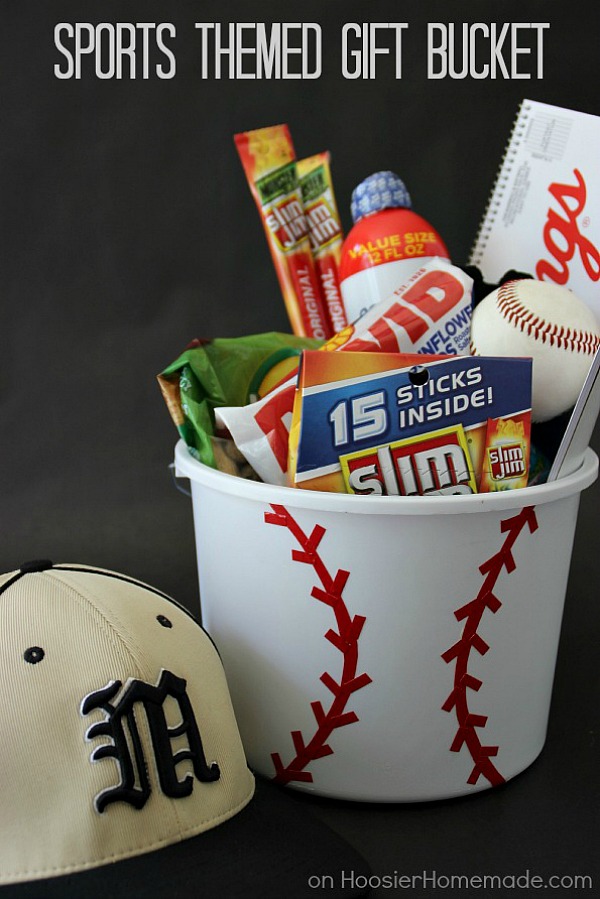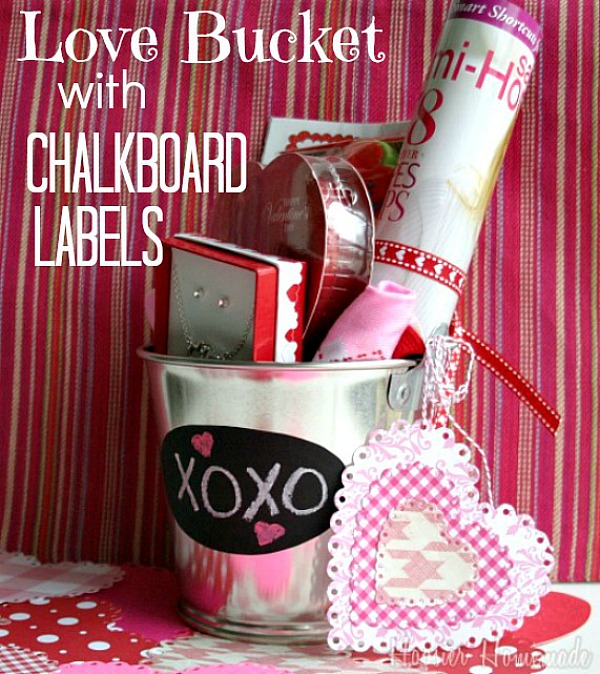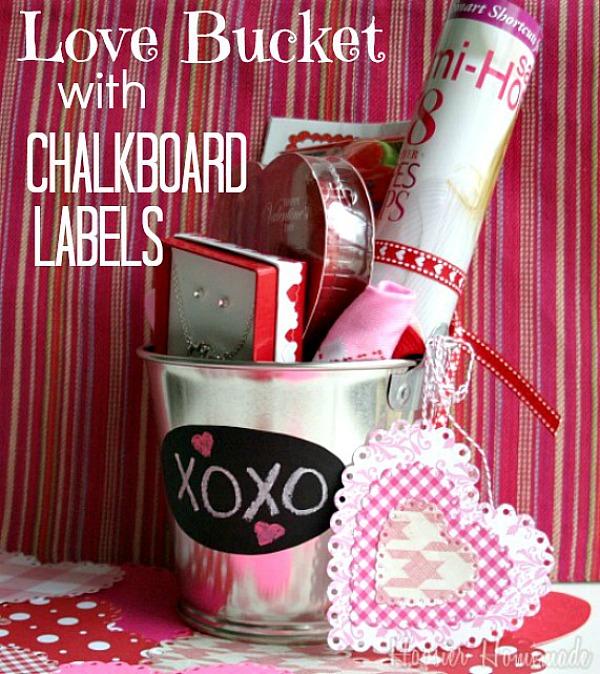 I love that these are a mix of practical and fun items- and they don't have to cost a lot! No matter what you choose to fill your Love Bucket with, I'm sure your sweetie will love it!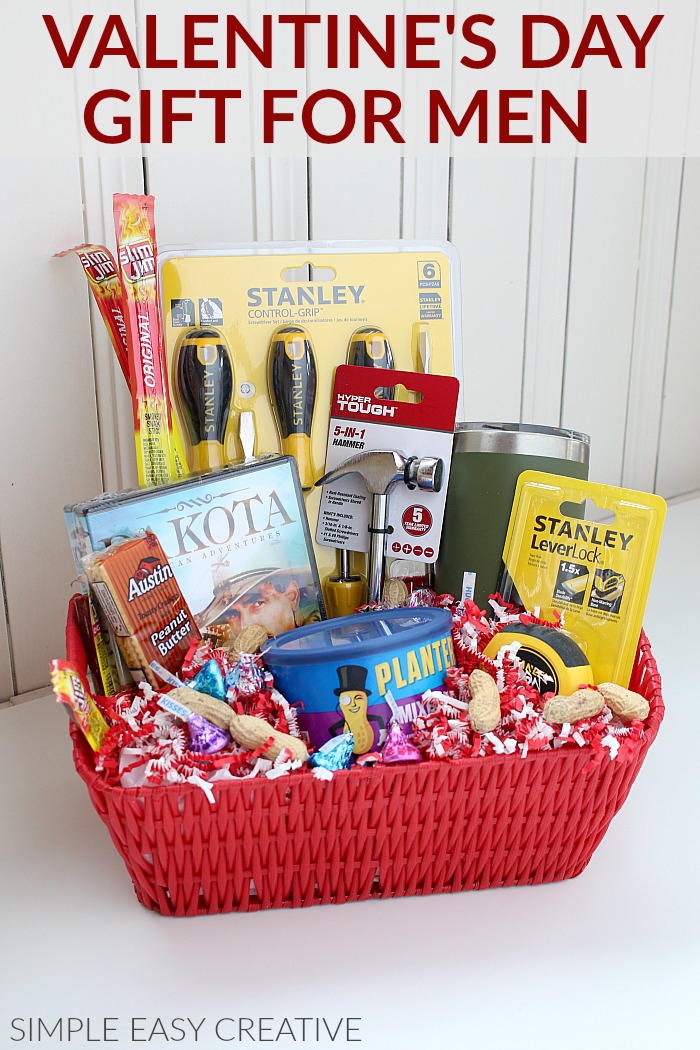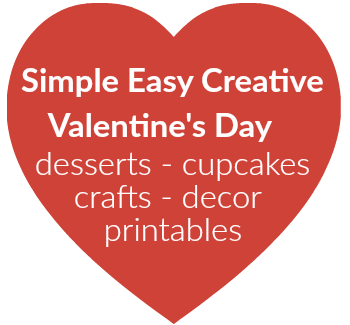 Affiliate links used.