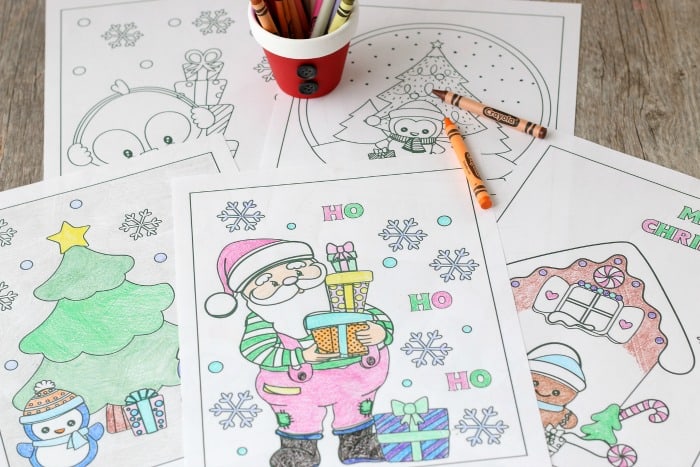 Keep the kiddos busy with these Christmas Coloring Pages. These FREE Printable includes 5 different pages to color.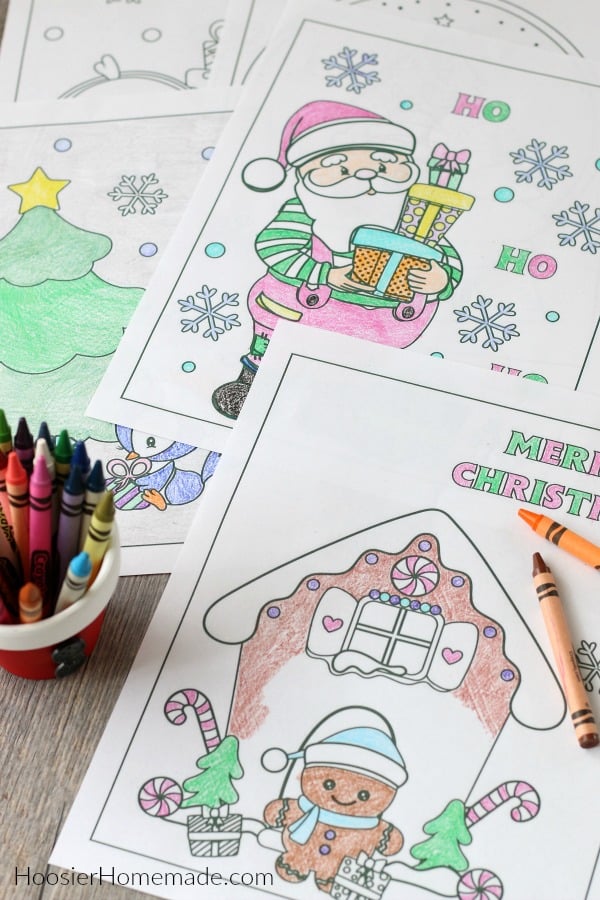 Welcome to Day 27 of the 100 Days of Homemade Holiday Inspiration! Each day we will be inspiring you with recipes, decorating ideas, crafts, homemade gift ideas and much more!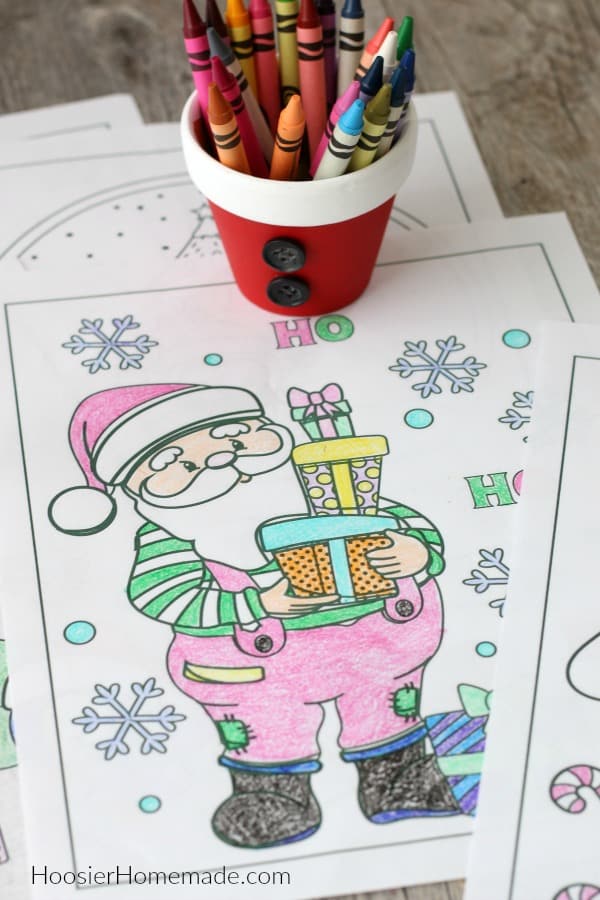 Christmas is such a busy season for the whole family. There is shopping to be done, baking to do, wrapping, cleaning – the list goes on and on. It's nice to have something to slow down and enjoy time together. Whether it's quiet time for the kids or together as a family, coloring is a fun activity that everyone loves.
Turn on the Christmas music and the kids will be occupied for hours with these Christmas coloring pages. There are 5 different pages to choose from.
Christmas Coloring Pages
Here are a few ideas to use these printable coloring pages as a gift –
Print out the coloring pages and add a small box of crayons as a class mate gift for Christmas
Make Santa Pots, fill them will crayons and add the coloring pages to the table where the kids eat
Create a fun bucket filled with everything Santa themed – a movie, pajamas, treats and these coloring pages
Add the coloring pages to a three-ring binder to keep the kids busy during a road trip
Give the coloring pages along with crayons and a Santa movie to a friend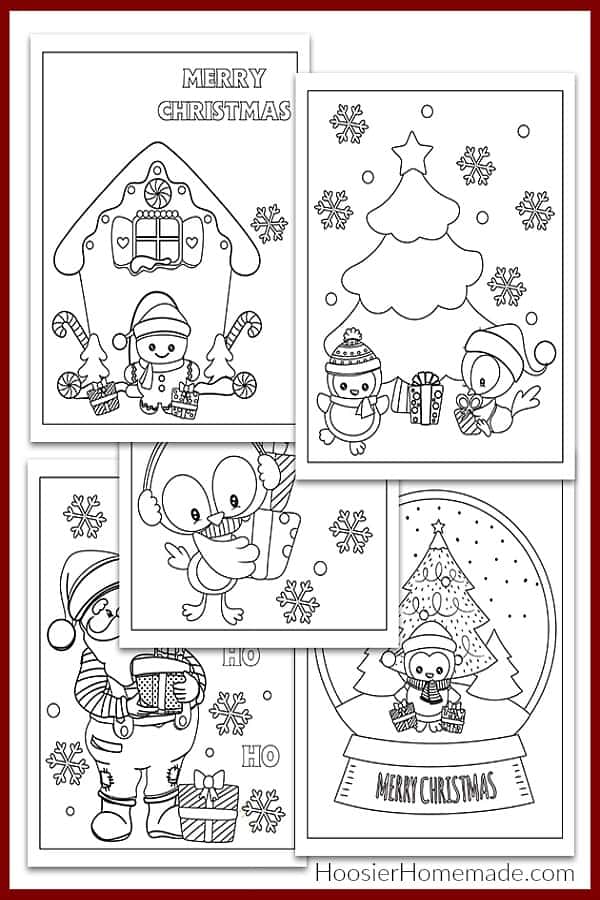 Follow along with the 100 Days of Homemade Holiday Inspiration for more simple recipes, easy crafts, homemade gift ideas, decorating tips and much more!