Whether you are hosting the party, going to a party or even having friends and family over for a small get-together, food is a big part of any party. These Christmas Party Food ideas are all super easy to make and delicious!


This is our 5th year for the 100 Days of Homemade Holiday Inspiration! This year though, we have changed the format a bit and are sharing 10 posts with 10 themed ideas for you!
You can catch up with all of the 2017 ideas on main page. This is our last post, rounding out the 100 days, we have shared: Christmas Cookie Recipes, Candy Cane Desserts, Snowman Ideas, Dessert Table Ideas, Gift Basket Themes, Gifts from the Kitchen, Christmas Light Decor, DIY Christmas Ornaments and Mason Jar Gifts. And over 400 ideas for you to browse through here…
Sign up to receive a weekly email full of Holiday Inspiration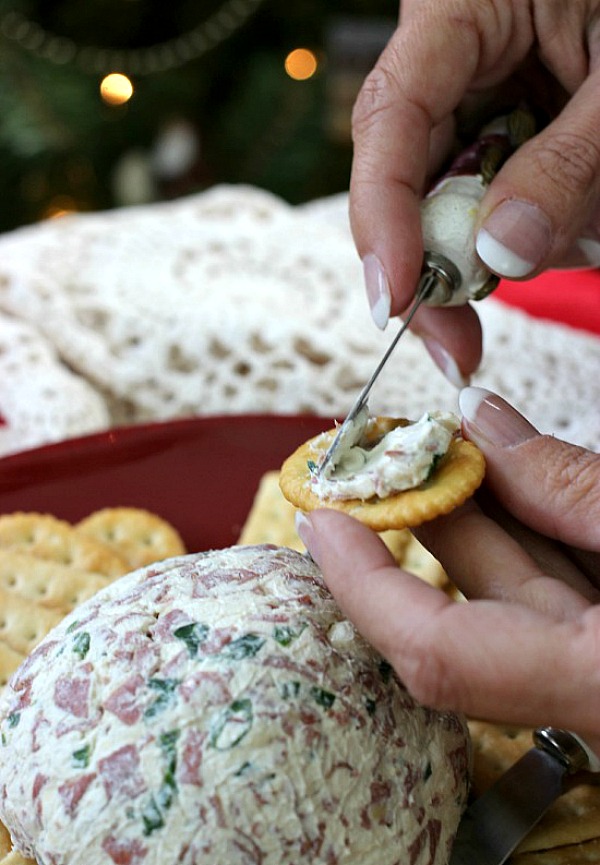 This Cheese Ball is one that I make for all of our holiday celebrations. It goes together in minutes and is always a hit. And it makes a great gift too, add it to a basket with crackers and a spreader for a great hostess gift.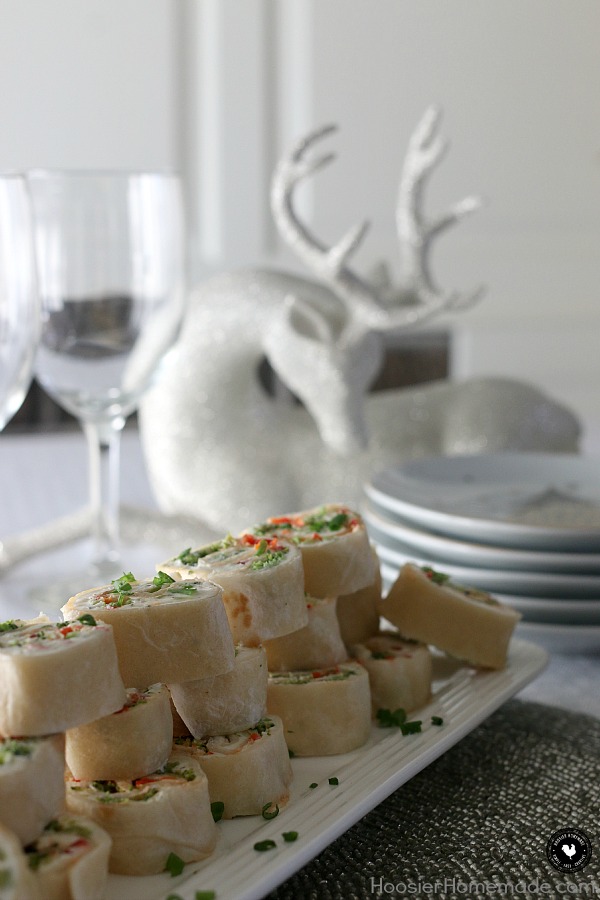 The holidays are the perfect time for appetizers. Keeping it simple and easy is always important, and these Vegetable Roll Ups are exactly that – oh and pretty tasty too!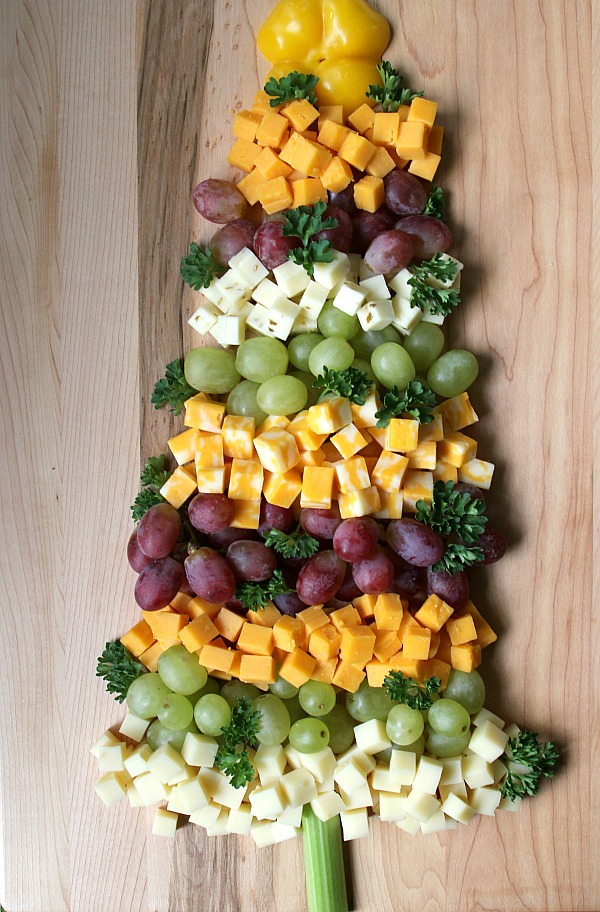 How fun is this Fruit and Cheese Christmas Tree? Grab a large tray or cutting board, cut cheese into small cubes, wash the grapes and begin building – it's that easy! Add a piece of celery for the trunk of the tree, and a bell pepper for the topper. I also added curly parsley for a little extra texture and cuteness.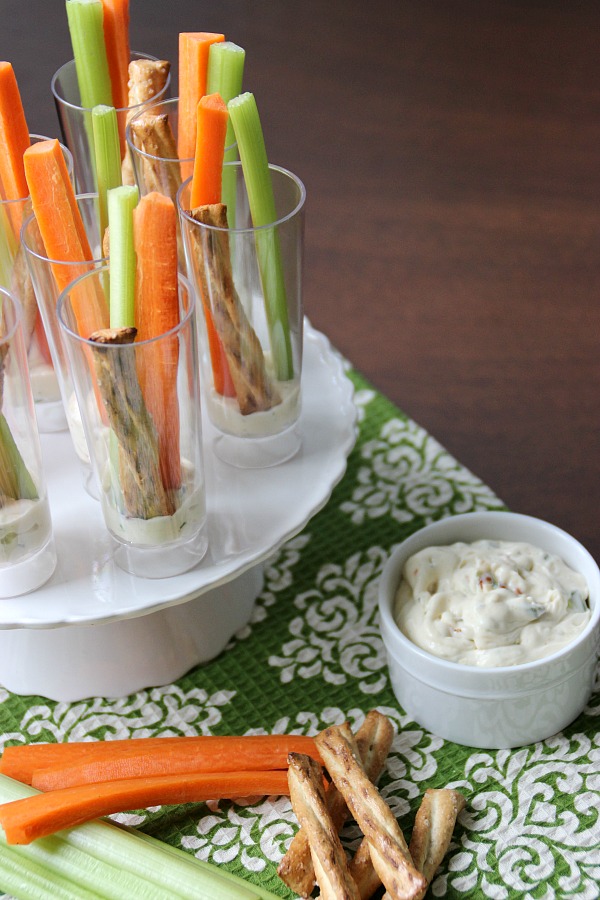 This Creamy Vegetable Dip goes perfectly with veggies as well as bread sticks. You can make it ahead and have it ready on party day.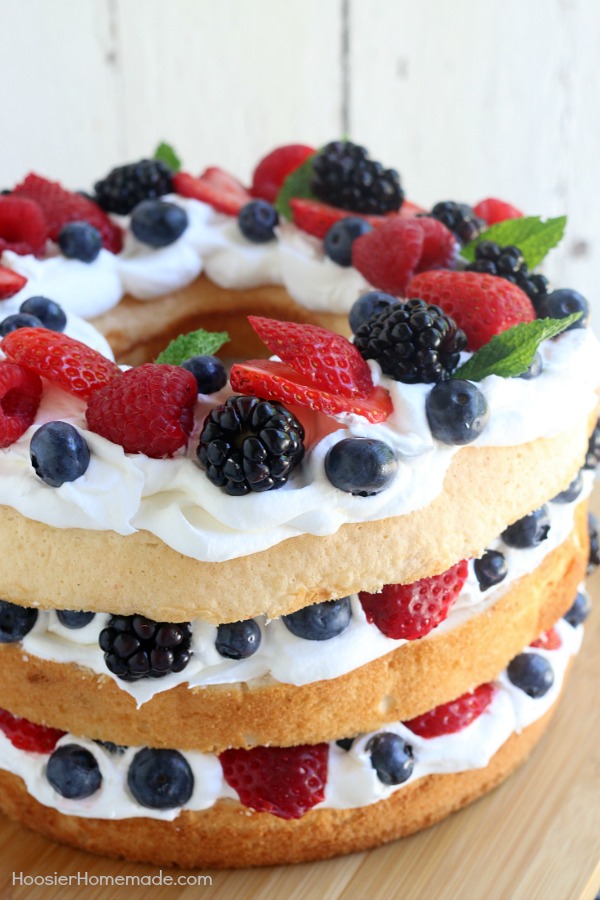 Nothing quite like an impressive, show-stopping cake for your Christmas party! Who says you have to serve all red and green treat? Everyone will love this Angel Food Cake with Berries, and you will LOVE that it's a store bought cake dressed up and goes together in minutes!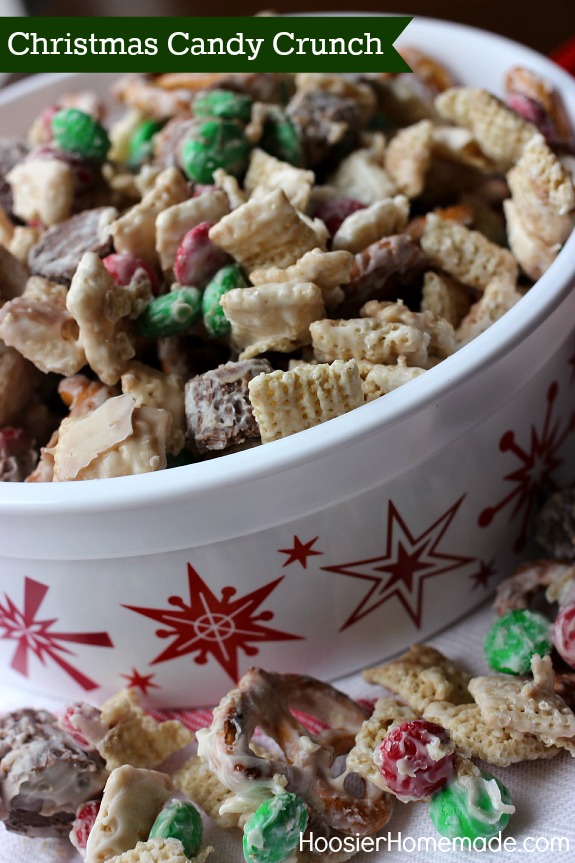 Kids and adults will both love this Christmas Candy Crunch! You can whip up a batch quickly and take to a party. Or add it to small bags for guests to take home with them. It also makes the perfect gift for neighbors, teachers, the UPS and post man.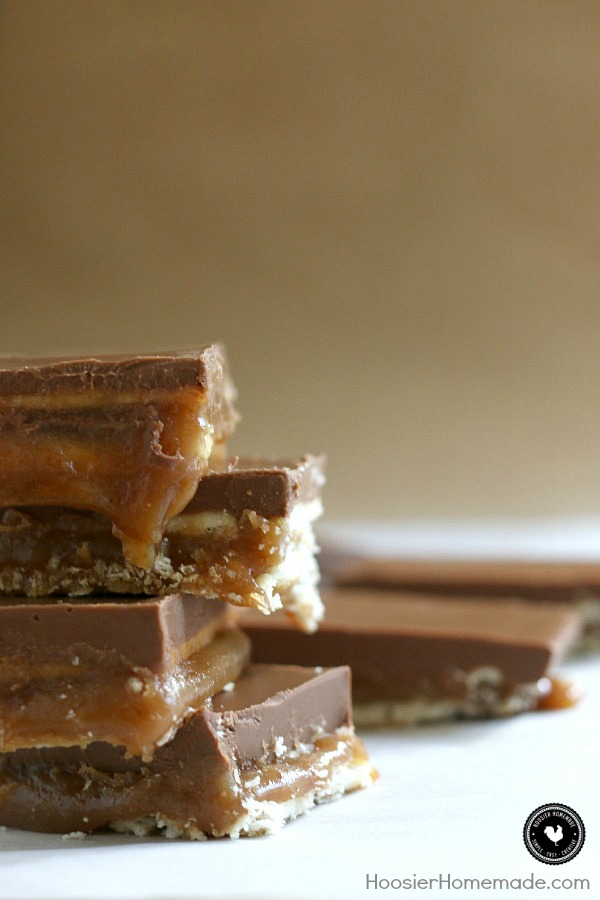 These Homemade Twix Bars are a MUST have for our family during the holidays! I make them for parties, as well as family dinners.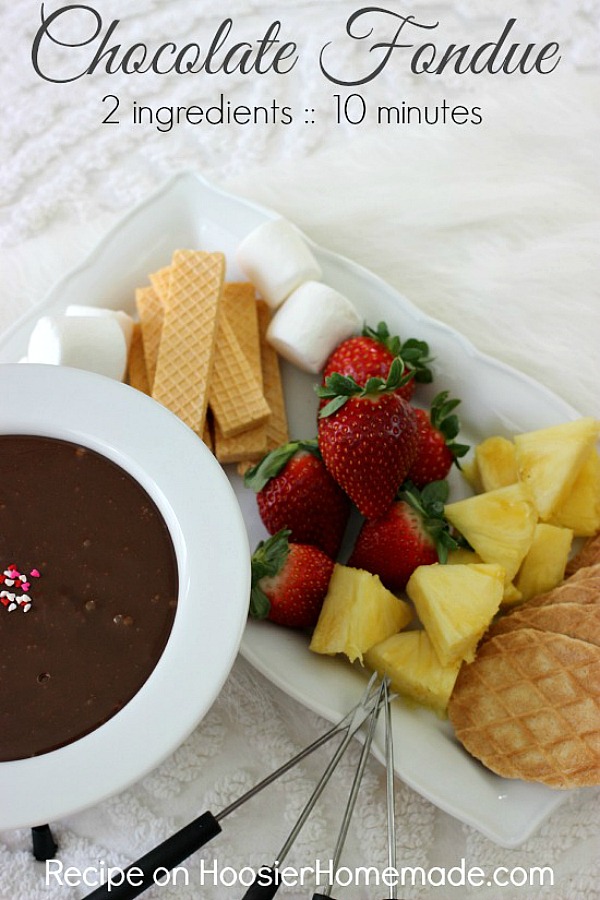 With just 2 ingredients and 10 minutes of your time, you can whip up this Chocolate Fondue! Add fruit, marshmallows, cookies and more for a festive treat for your Christmas Party!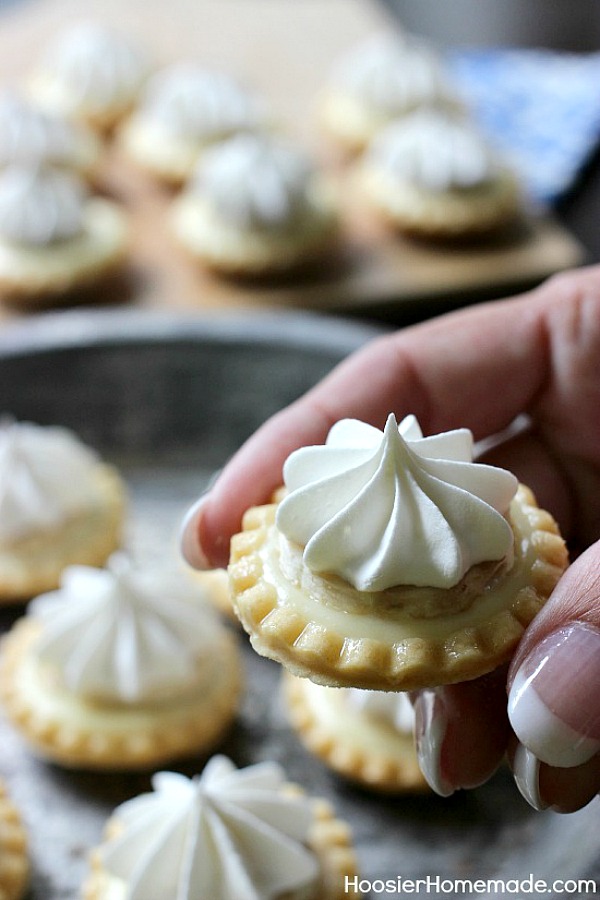 Here is another quick – 15 minute – no bake treat, that's perfect for any occasion, especially during the holidays. These Sweet Cream Banana Tartlets have just a few ingredients, and you can easily change the flavors too!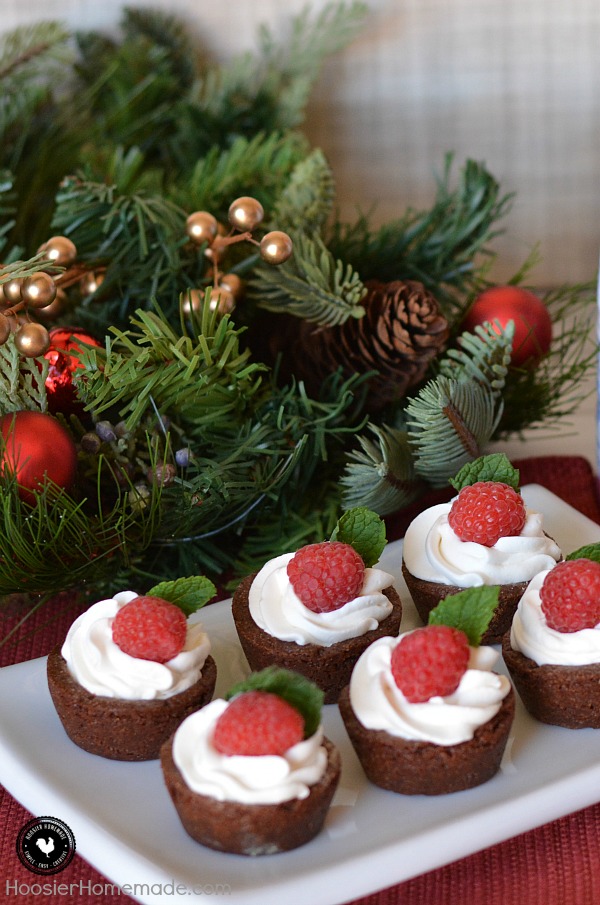 These Chocolate Cookie Cups filled with White Chocolate Raspberry Cream start with chocolate cookie cups that are similar to a shortbread cookie, not too sweat, not super moist, but full of rich chocolate flavor. Top them with the super light, airy, fluffy White Chocolate Raspberry Cream and it's heaven!
Now that you have the Christmas Party Food all figured out, let's get the rest of the party ready —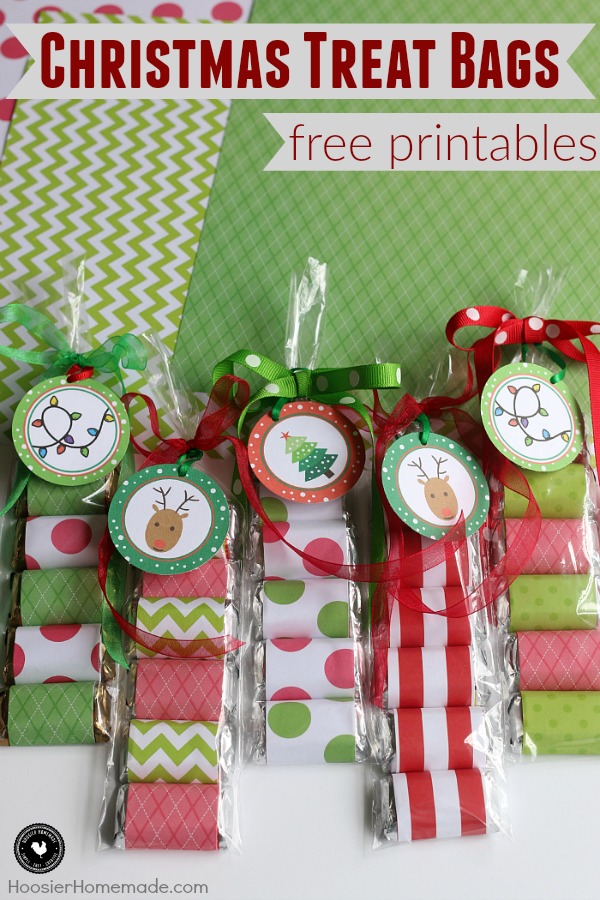 We have several Christmas Printables for you to use! They are all FREE! These cute treat bags make great take-home gifts for your guests, or make them for teachers, neighbors, school bus drivers and more!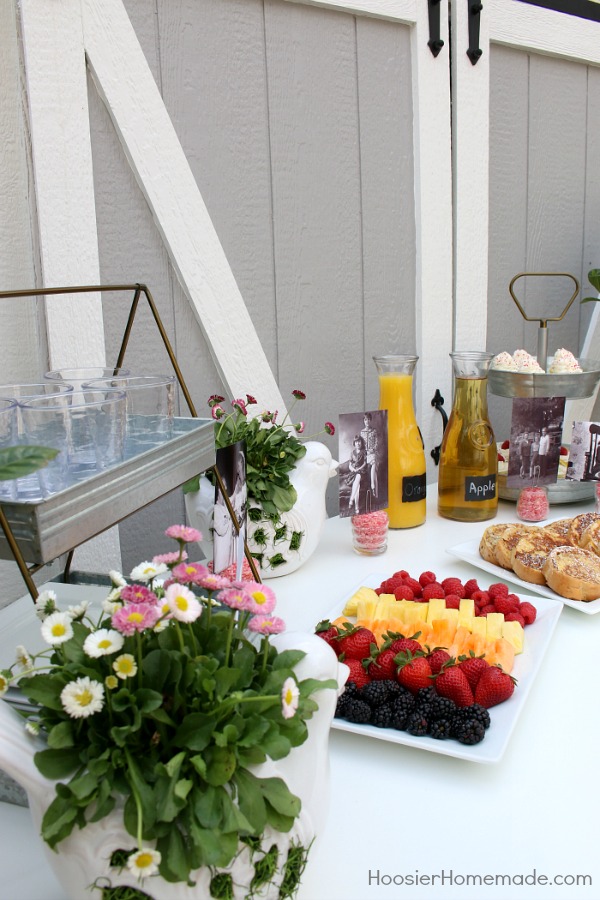 Serving buffet style is one of the easiest party ideas! In this article, I give you ideas on how to set a buffet table.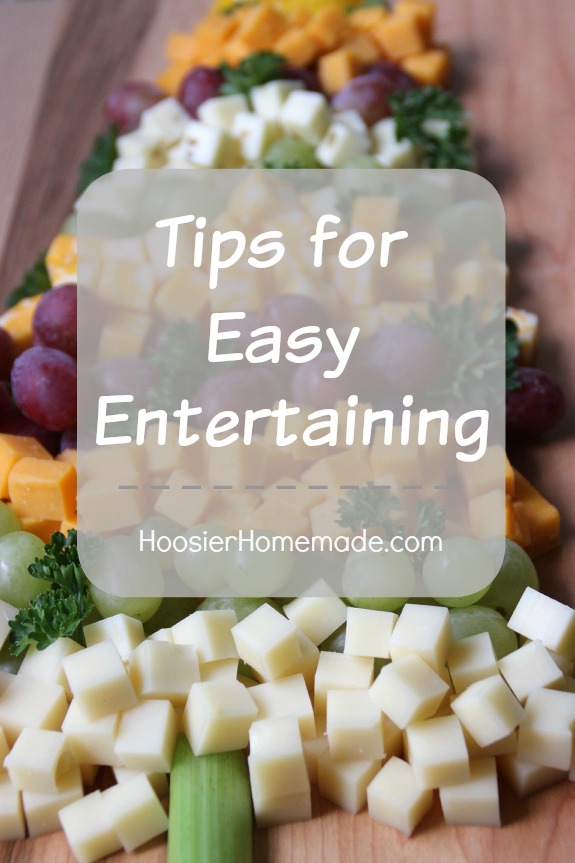 Need some tips for easy entertaining? I have you covered – these will help you prepare ahead, prep food, set the table and yes…clean the house too!