Time is growing close, the Holidays are almost here! While I know you all love to bake, sometimes, we just need a quick and easy dessert, that is of course delicious too! This Chocolate Peppermint Pie is perfect! It's a very simple recipe, and can be changed with different ingredients for a totally new flavor!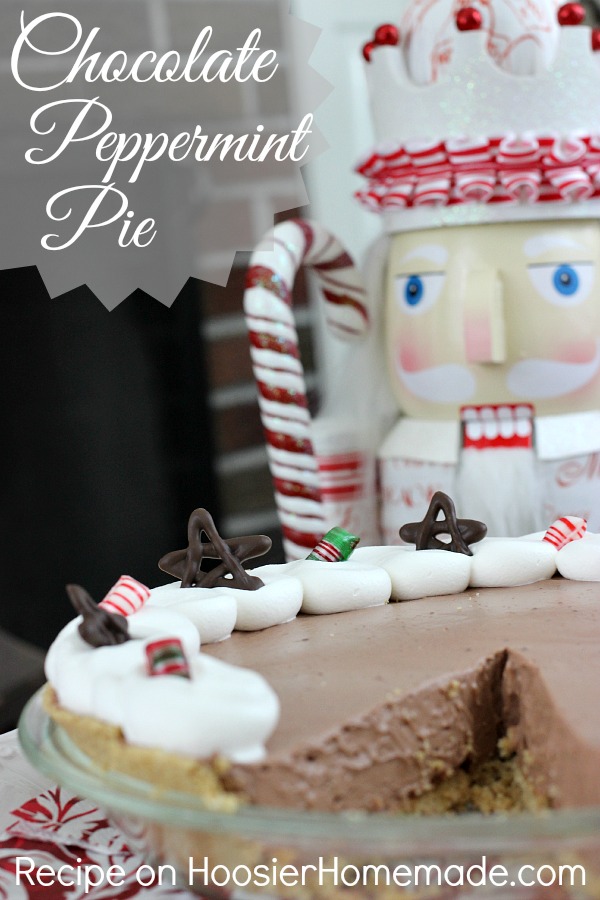 With just a few simple ingredients, this Chocolate Peppermint Pie goes together in minutes – then into the fridge to chill – and in a few hours you have a delicious dessert that looks like you spent hours on.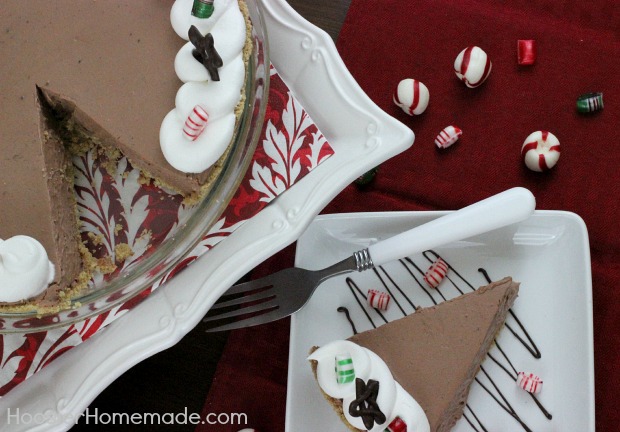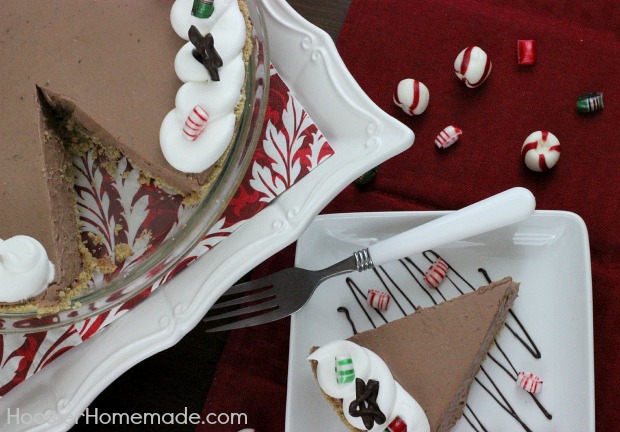 I have a confession…I LOVE Cool Whip! I know, I know…but honestly, I really do! I always have! They have lots of different flavors now too! During the Summer I love the strawberry to dip fresh fruit in, and the Extra Cream is a favorite too! Oh, and we can't leave out the Chocolate!!  Oh my!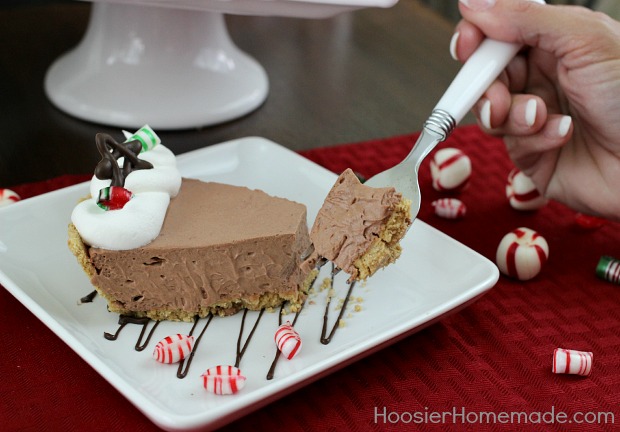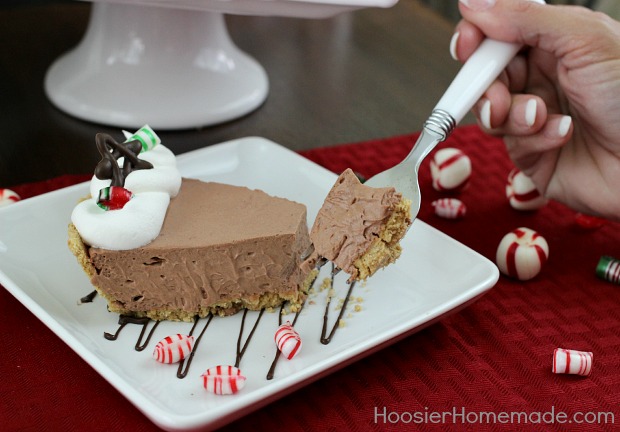 No worries if you happen to not like mint flavor, just leave it out and you have a delectable chocolate pie.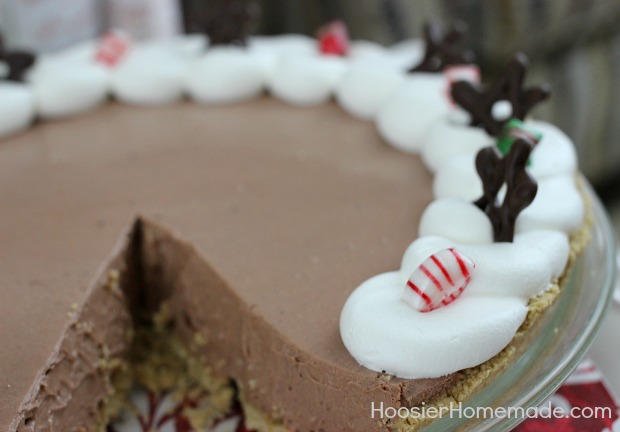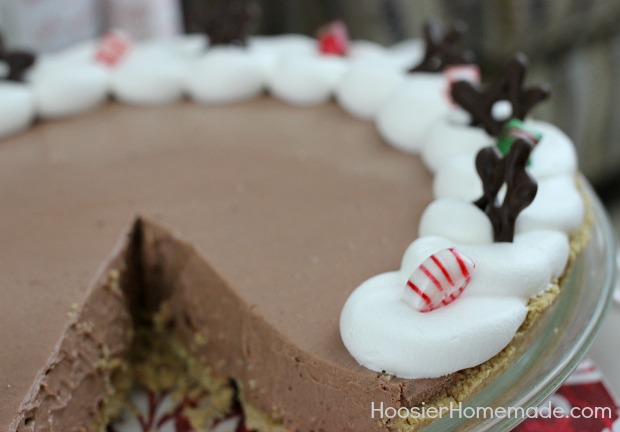 Now let's chat about the decorations. There are endless ways to decorate the Chocolate Peppermint Pie, but keeping with the Holidays, I decided to add some Chocolate Stars and Peppermint Candies on top of the Cool Whip.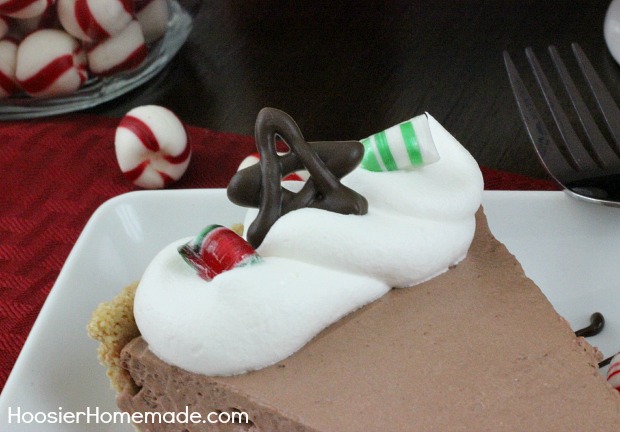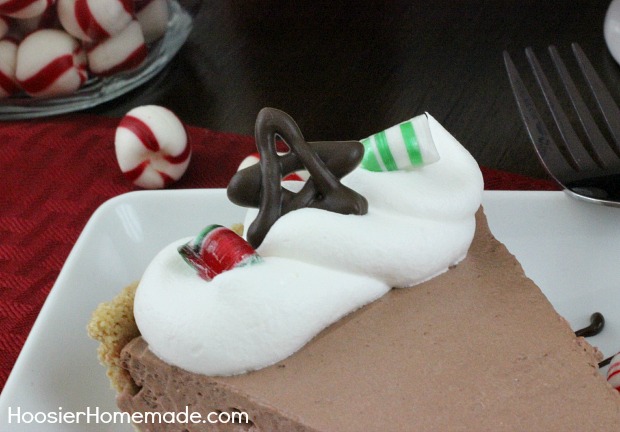 To make the Chocolate Stars –
Supplies
Almond Bark (available in the baking aisle near the chocolate chips) or other melting chocolate
Plastic Squeeze Bottle
Cookie Sheet
Wax Paper
Directions
Melt 2-3 squares of Almond Bark in the microwave, it should take about 45 seconds, but start with 20 seconds and stir after every 20 seconds until smooth. I usually stop when there is a few pieces left, then stir until the chocolate is smooth
Pour chocolate into bottle, and pipe (draw) stars onto wax paper lined cookie sheet
Place in fridge about 5-10 minutes until set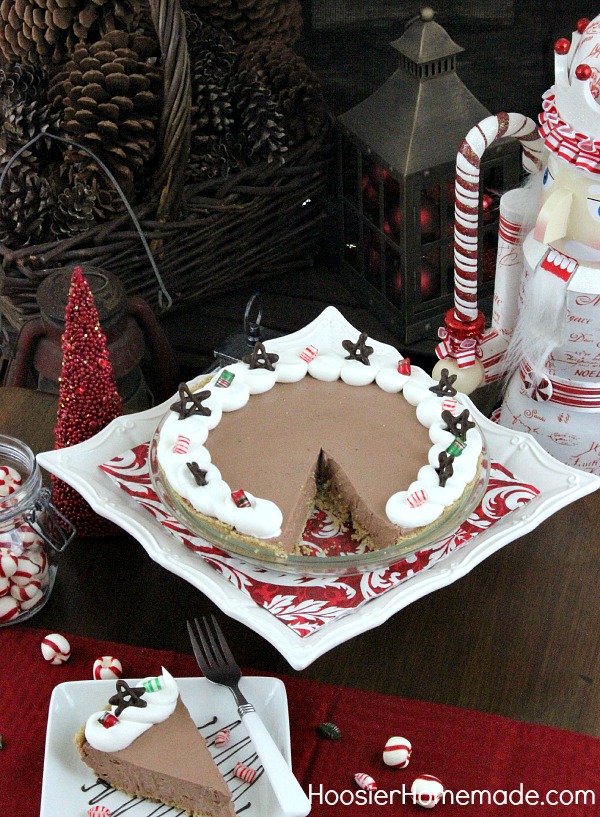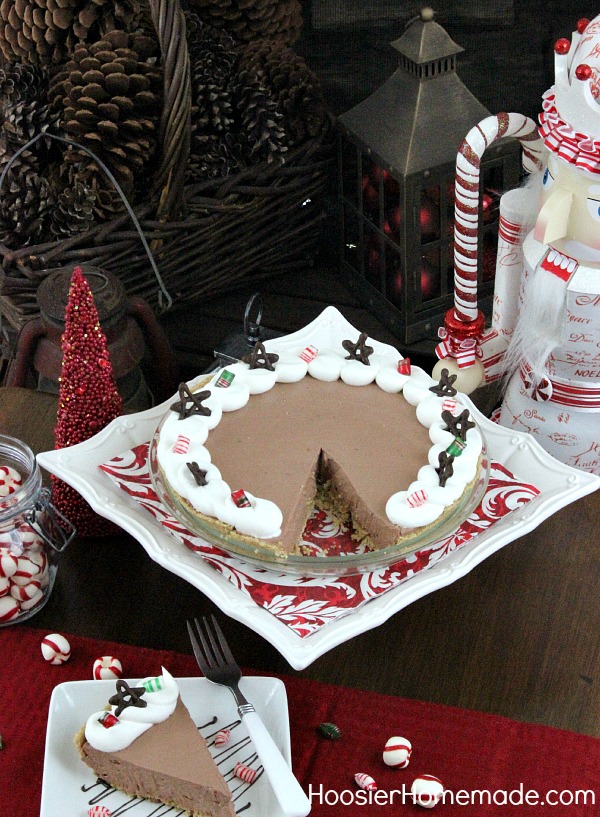 The Candy Cane Nutcracker is standing guard!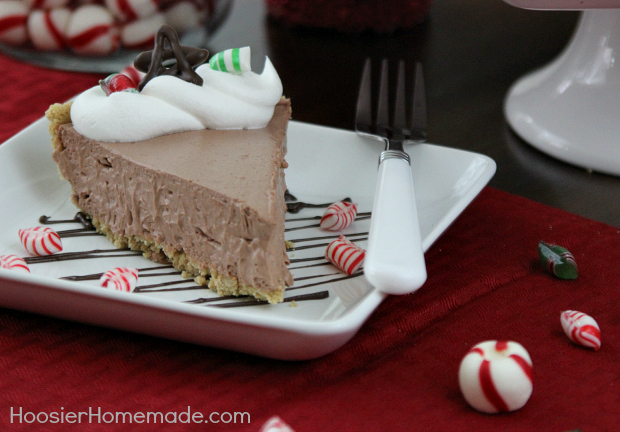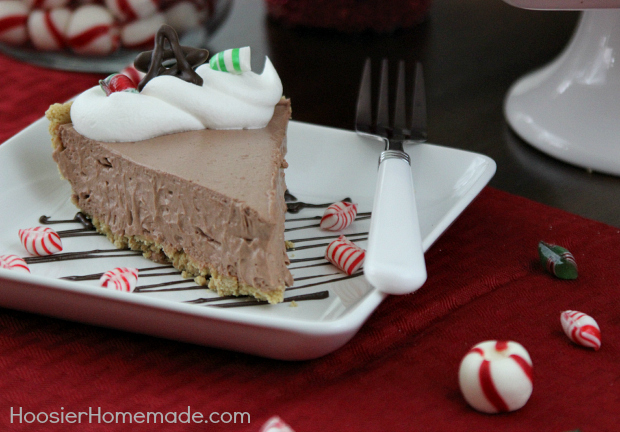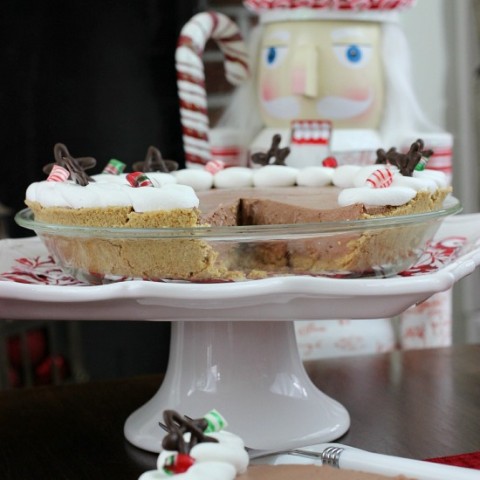 Chocolate Peppermint Pie
Quick and easy no bake pie. Flavors can easily be changed to suit your taste. Recipe from HoosierHomemade.com
Ingredients
1 Graham Cracker Pie Crust
2 cups cold milk
1/4 - 1/2 teaspoon peppermint extract
2 boxes (4 oz) instant pudding (I used 1 chocolate and 1 vanilla)
1 tub (8 oz) Cool Whip whipped topping, thawed
Chocolate Stars, optional
Decorations, optional
Peppermint Pieces or broken Candy Canes
Instructions
Pour 2 cups of milk into a bowl or measuring cup
Whisk in pudding about 2 minutes, mixture will be thick
Add peppermint extract
Gently fold in 1/2 tub of Cool Whip (about 1 cup), mix completely.
Spoon into crust
Place in fridge to set for at least 3 hours
Add remaining Cool Whip on to the top
Garnish with chocolate stars and peppermint, if desired