Grab the kids, it's time to whip up a batch of everyone's favorite snack mix! And this Sweet Chex Mix Recipe will quickly become everyone's favorite!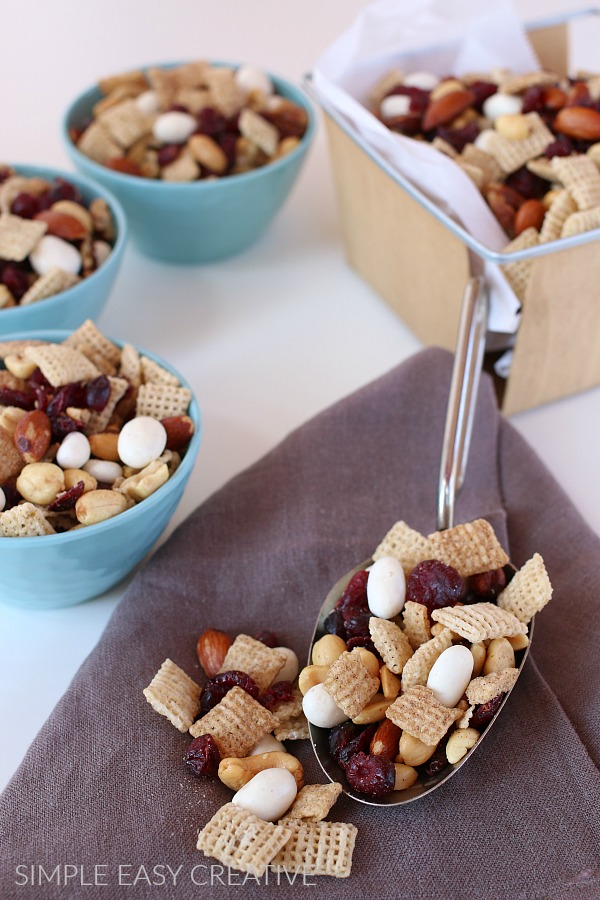 Over the years, the original Chex Mix Recipe sure has changed. My mother-in-law always made buckets and buckets of what she called "party mix" for the holidays. While that recipe is our favorite, there are so many delicious variations.
If you like your snack mix more on the salty side, you may like this Buffalo Ranch Snack Mix or Zesty Ranch Chex Mix.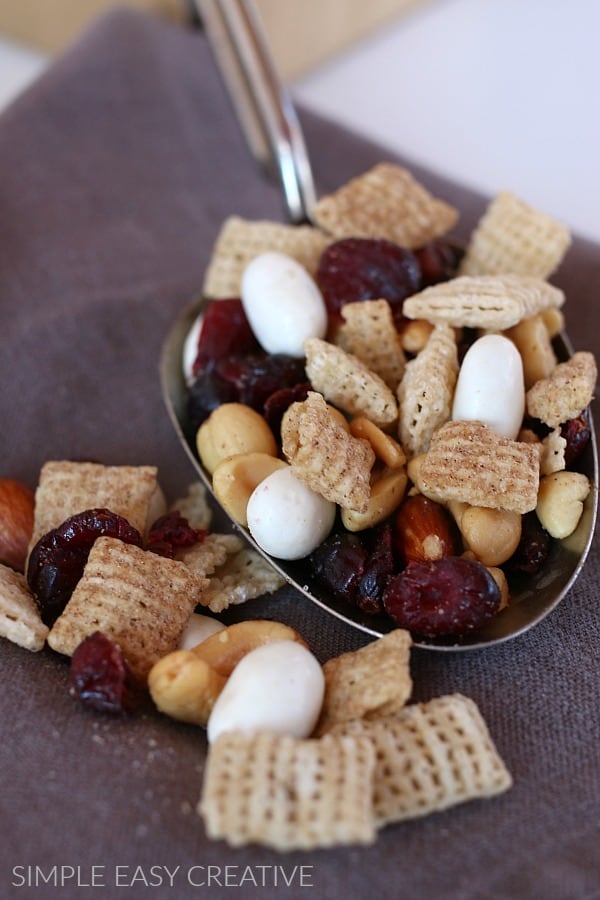 Family traditions like board game or movie night are my favorites! Even as our boys have grown up, it's still a time that we all enjoy. Of course, with a house full of men, watching football on Sunday is a must. And having snack mix recipes ready to go makes serving my gang even easier.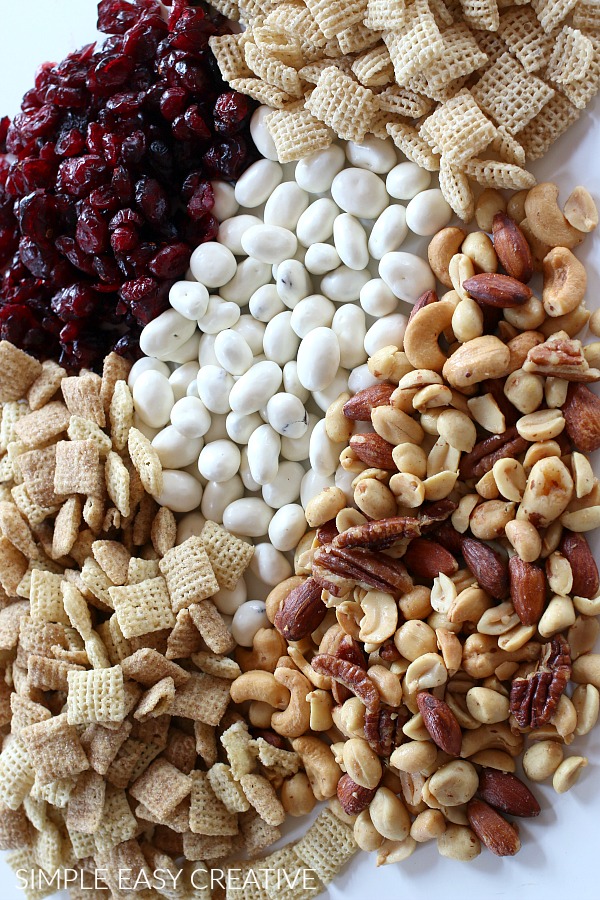 This Sweet and Salty Chex Mix Recipe has only 5 ingredients, and in my opinion, the right blend of sweet and salty.
Chex Mix Ingredients
Rice Chex Cereal
Cinnamon Chex Cereal
Mixed Nuts
Dried Cranberries
Vanilla Yogurt Raisins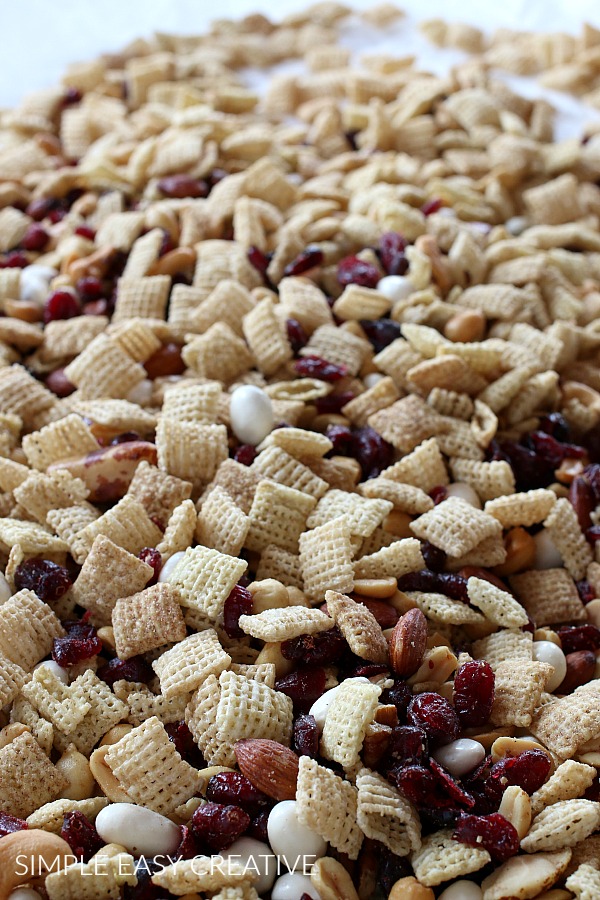 A good mix of all the ingredients and in minutes you have a snack ready for game night, to take on a road trip, or even give as gifts.
Giving homemade gifts for special occasions is something I just love to do and with the holidays coming up quickly this recipe would make a delicious Christmas snack mix. The combination of cinnamon and cranberries in this recipe reminds me of the holidays!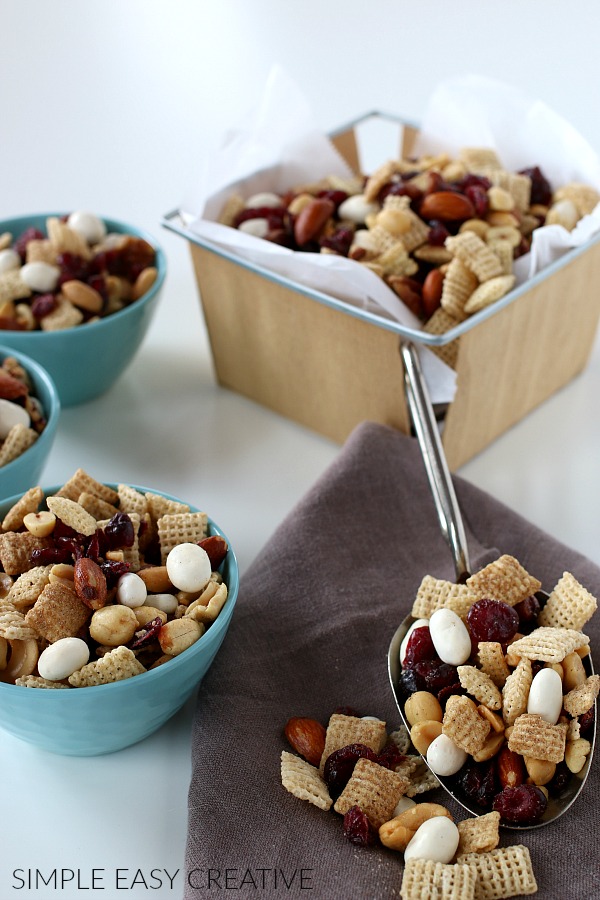 When you make this Sweet and Salty Chex Mix Recipe or any of my other recipes or projects – I'd love to hear what you thought, leave a comment below in the comment section or tag me on Instagram with #simpleeasycreative so I can see them!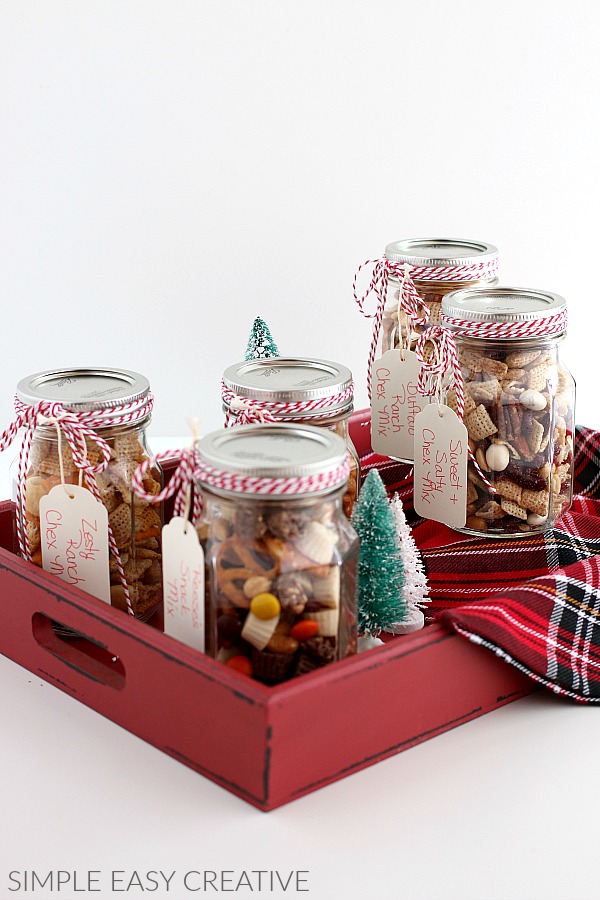 For the holidays, add the jars of snack mix to a tray or basket. Be sure to label them, this collection includes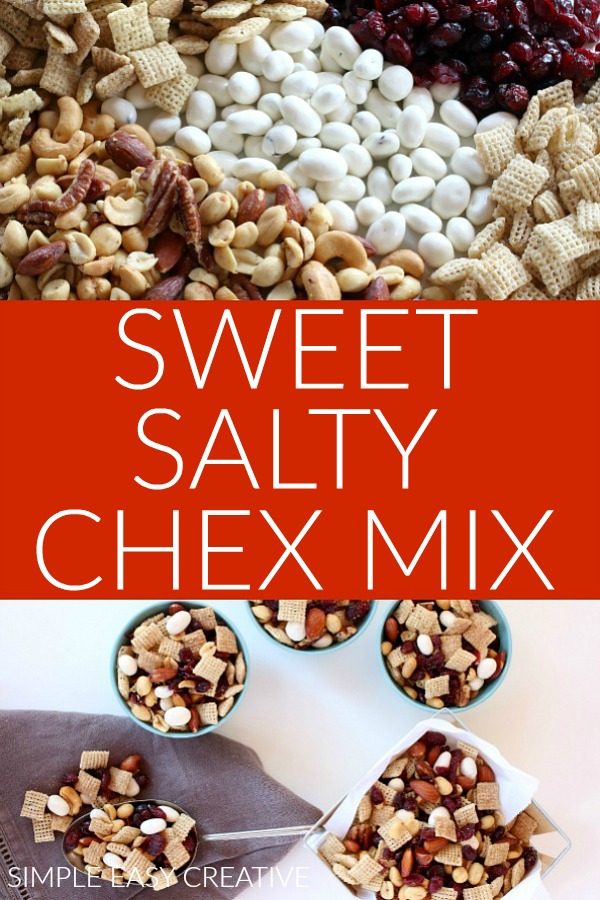 Sweet and Salty Chex Mix Recipe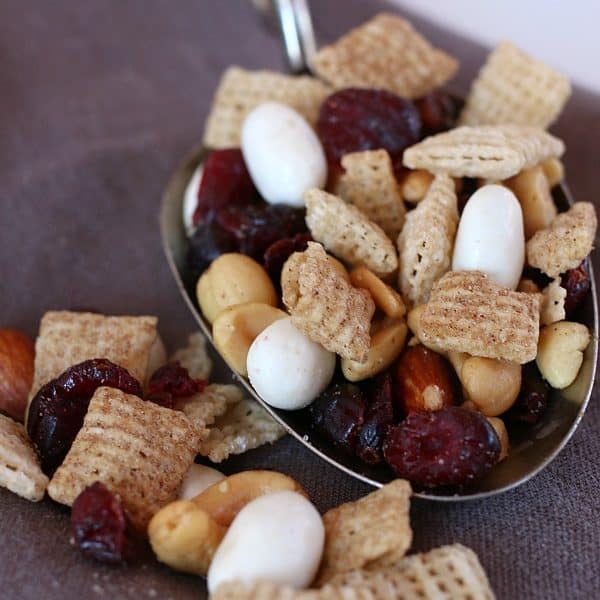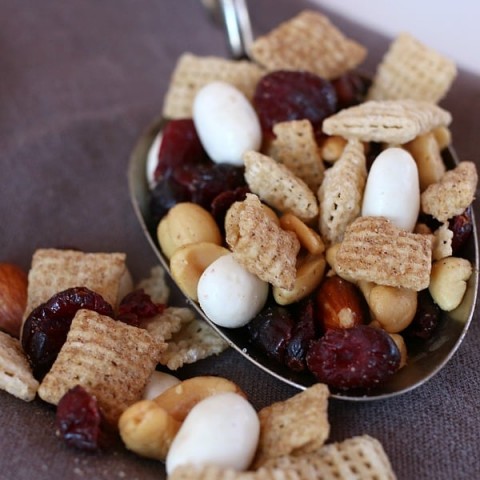 Sweet and Salty Chex Mix Recipe
A little sweet and a little salty makes this Chex Mix Recipe delicious for any occasion!
Ingredients
4 cups Rice Chex Cereal
4 cups Cinnamon Chex Cereal
1 bag (12 oz) Dried Cranberries - or about 1 1/2 cups
1 bag (7 oz) Vanilla Yogurt Raisins - or about 1 cup
1 can (14.75 oz) Mixed Nuts - or about 2 cups
Instructions
Add ingredients to large bowl
Mix until combined
Store in airtight container
Notes
This recipe can easily be adjusted if you like it more sweet or more salty.