This 4 ingredient Compound Herb Butter goes together in minutes and goes great on a Charcuterie Board along with meats, cheeses, fruits, breads and more! Find out how easy it is to put together this Charcuterie Board with Compound Herb Butter for your next gathering!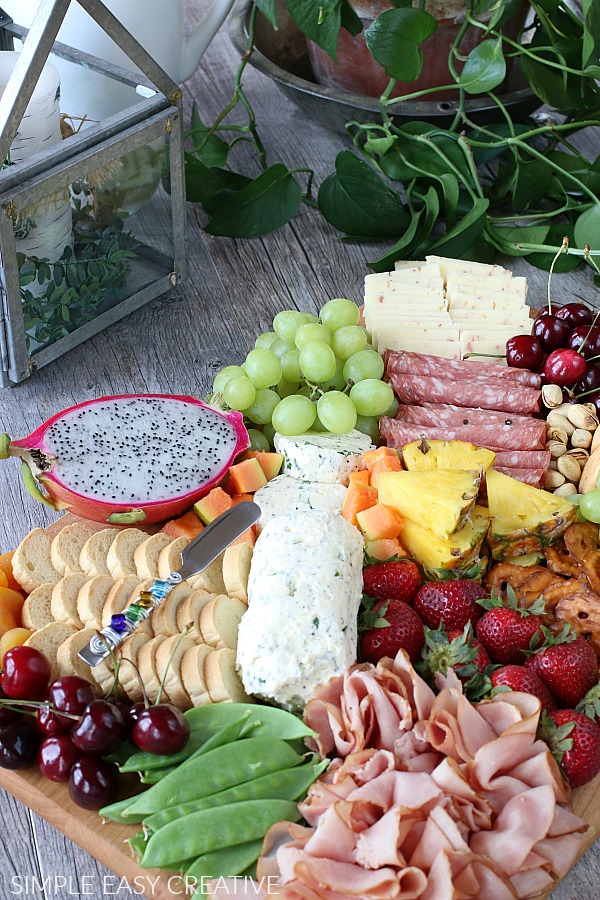 Entertaining can sometimes be a challenge, we all love to entertain, but keeping it simple and easy is key! Over the years I have entertained countless times, and up until a couple years ago, I thought the party had to be extravagant – you know, enough food to feed an army, the house spotless including walls, ceilings, floors and curtains, and decorations all handmade.
Now, while I LOVE to entertain that way, I have learned that it's just not necessary. Honestly, no one will notice if your walls and ceilings are clean, or care if there is 15 different dishes on the table to eat.
Since I realized that I didn't have to work myself like crazy for a party, I have come up with easy to make recipes. And I'm here to help you do the same!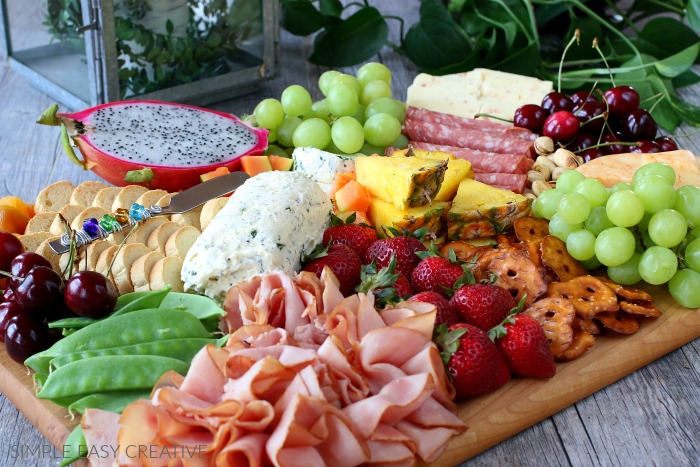 Creating a Charcuterie Board is my absolute favorite way to entertain! They are super fun to put together and don't take a lot of time. This time, I added a Compound Herb Butter to spread on bite-size pieces of mini toast.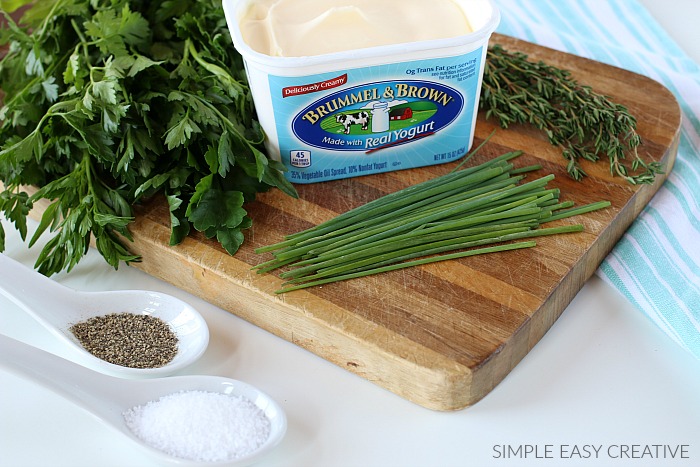 Compound Herb Butter has very simple ingredients – butter, herbs, salt and pepper. For this herb butter, I started with Brummel & Brown Yogurt Spread. It is made with plant-based oils, purified water and real yogurt, which is healthy and fits into the busy summer lifestyle. You can find the Yogurt Spread in your local Jewel-Osco's refrigerated section with butter spreads.
You can use a variety of herbs, this recipe has chives, Italian parsley and thyme. If you don't have your own herbs growing in your garden, you can find them in the produce section of the grocery store. Some of them also come in small plastic containers.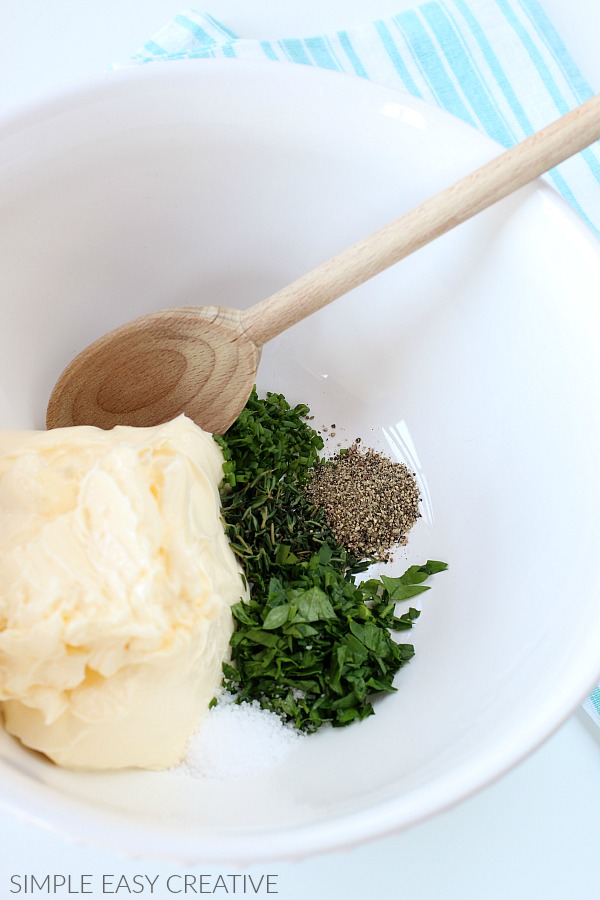 Besides the taste, the thing that I liked most about the Brummel & Brown Yogurt Spread was that it was soft and ready to use right out of the refrigerator. No more waiting for butter to soften before mixing the compound herb butter.
After the Herb Butter is mixed really well, lay it onto a piece of parchment or wax paper. Spread it out a bit into a rectangle shape.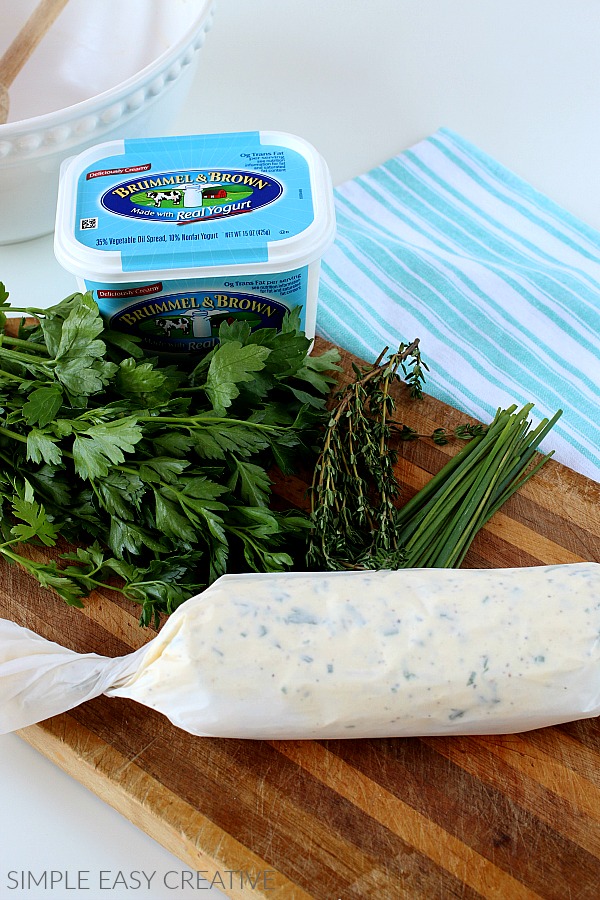 Roll up the paper to form the herb butter into a log, twist the ends. Then place the compound herb butter in the refrigerator to chill. This recipe can easily be made ahead of time. I have found that letting it chill at least 24 hours is best, that way all the herbs have time to flavor the butter.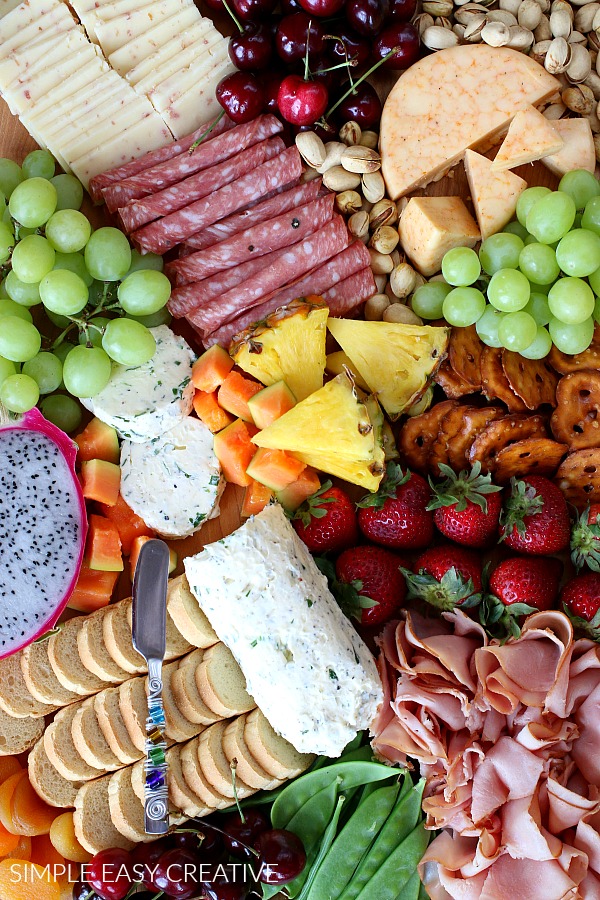 Now it's time to create the Charcuterie Board. You can use any types of meats, fruits, bread or crackers that you like. For this snack board, I wanted it to be very colorful, here is what I used –
Meat – ham and prosciutto
Fruit – dragon fruit, cherries, strawberries, grapes, papaya and pineapple
Cheese – Sriracha Gouda and Cheddar with Bacon
Sugar Snap Peas
Dried Apricots
Pistachios
Pretzel thins
Bread – Bite size Mini Toast
Compound Herb Butter – recipe below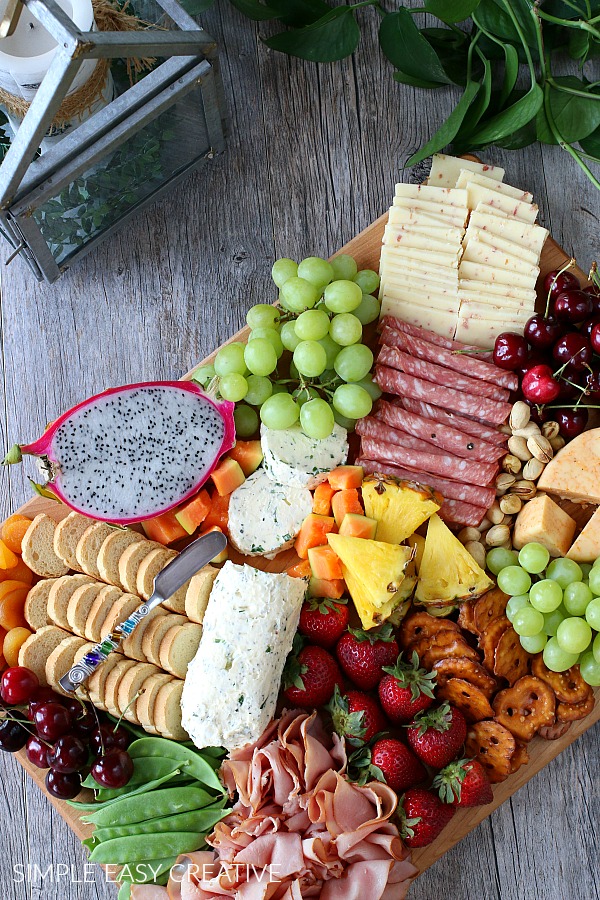 To assemble the Charcuterie Board, begin by placing the compound herb butter, then add the bread next to it.
Next you want to add the larger ingredients, like the meats and cheeses. Then begin filling in the board with the fruit and other items.
Leave the smaller items like nuts until the end to fill in the cracks.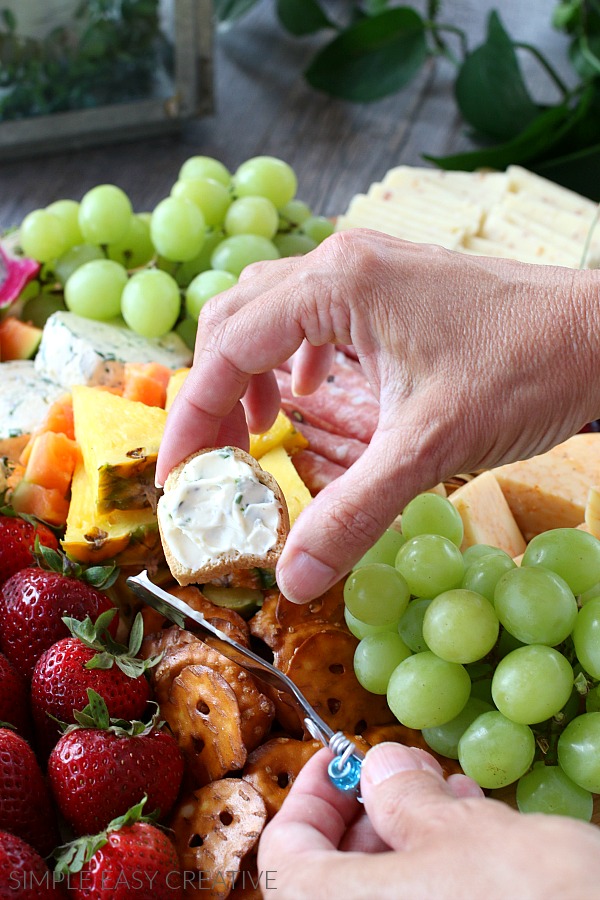 Entertaining doesn't have to be hard! I'd love to hear what recipe you would use the Brummel & Brown Yogurt Spread in!
Right now you can SAVE $1.00 on any ONE (1) Brummel & Brown® spread product with a MyMixx coupon – Valid 7/1/18 – 7/31/18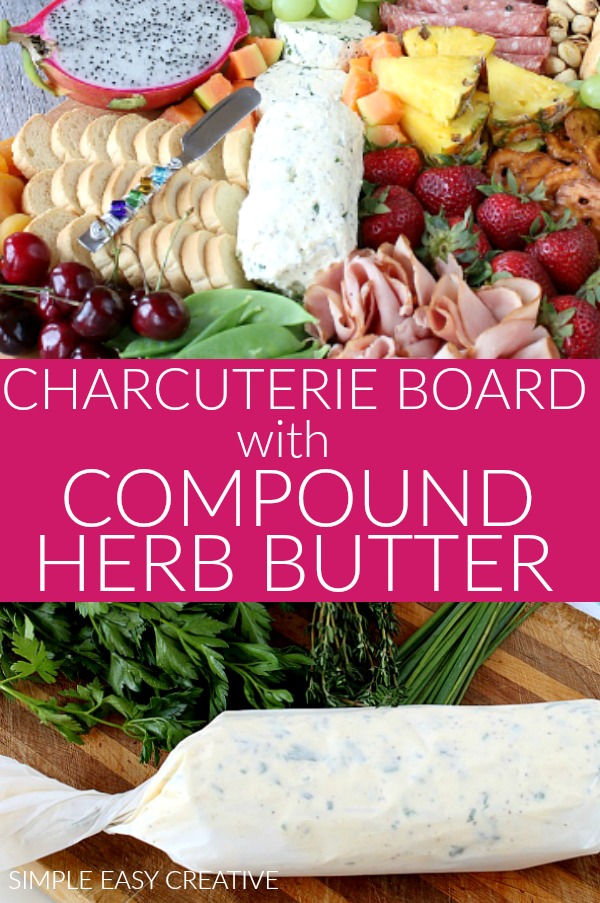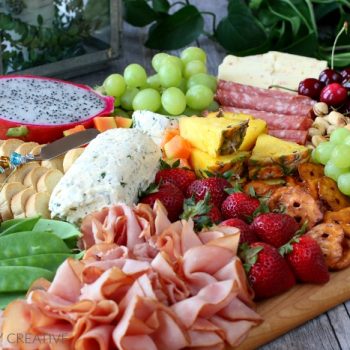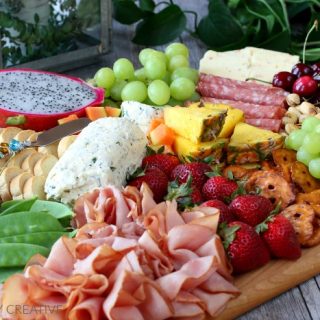 Compound Herb Butter
Use your favorite herbs in this Compound Herb Butter
Ingredients
1 container (15 oz) Brummel & Brown Yogurt Spread
4 tablespoons chopped herbs - we used 2 tablespoons Italian parsley(chopped), 1 1/2 tablespoons chives (chopped finely) and 1/2 tablespoon thyme (stripped and chopped)
1 teaspoon salt
1 teaspoon ground pepper
Instructions
Mix all ingredients together in a large bowl until well blended
Place on parchment or wax paper
Form into rectangle
Roll into log and twist ends of paper
Place in refrigerator to chill at least 24 hours before using
Notes
Add compound herb butter to Charcuterie Board for simple entertaining.
Use on steak or other meat before grilling.