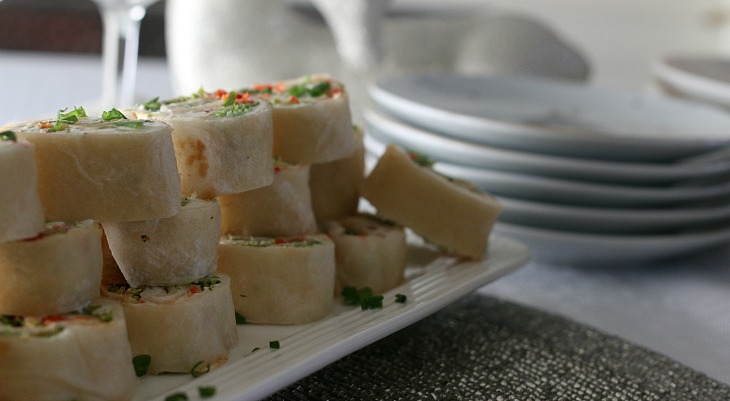 This easy to make Vegetable Roll Up Recipe is always a hit! Whip up a batch to take to a party, enjoy during a football game or while watching a movie! They make a great Party Appetizer too!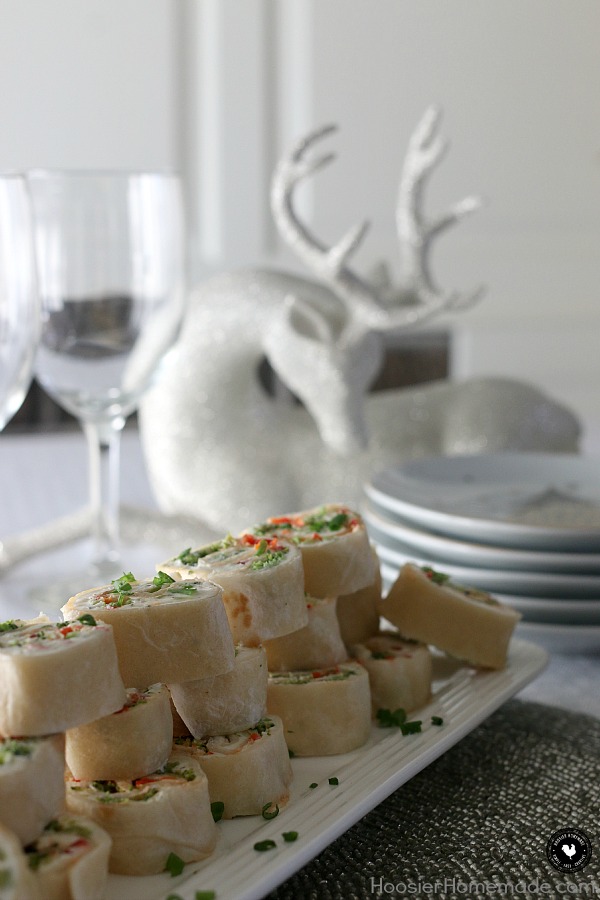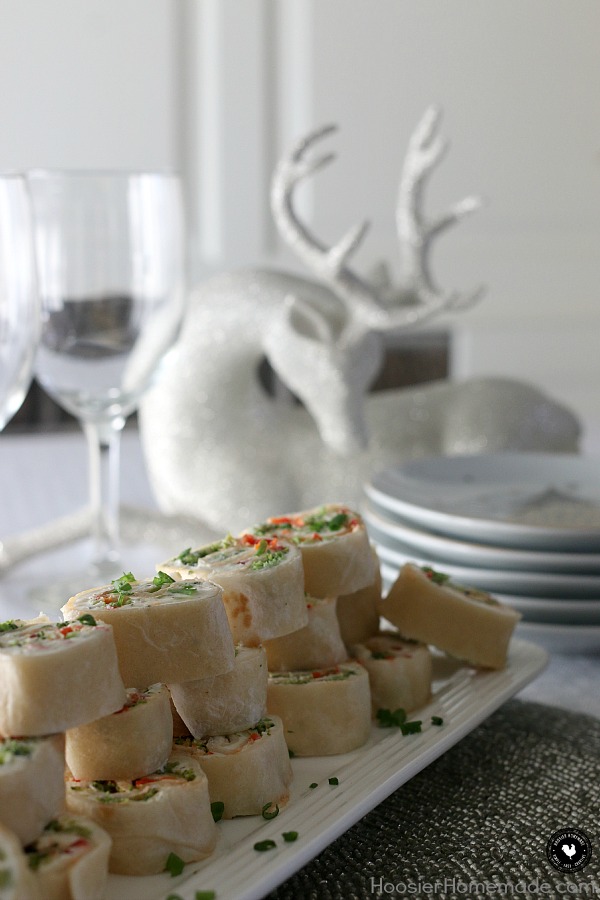 I don't know about you, but I am an appetizer lover! At least once a month we serve appetizers for our meal, and it's always a hit with the family. There is something about individual small portions that everyone loves.
The holidays are another time that is perfect for appetizers. Keeping it simple and easy is always important, and these Vegetable Roll Ups are exactly that – oh and pretty tasty too!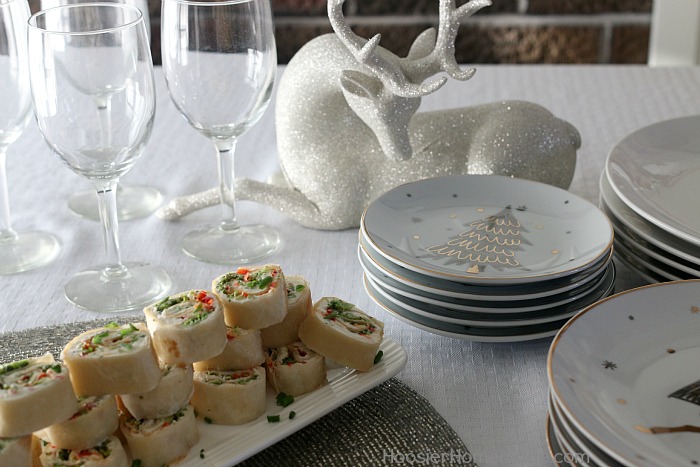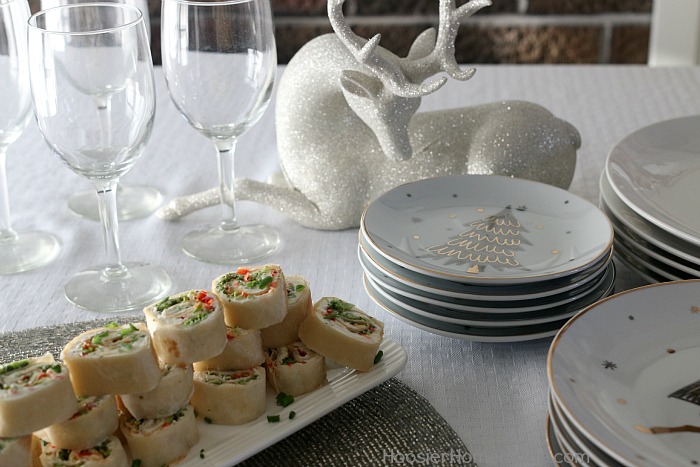 Recently while browsing through my Mother-in-law's recipe box, I came across this recipe and I knew right away that it would be perfect! There is something about recipes that are passed down that are not only meaningful, but of course delicious. The tried and true recipes are the best!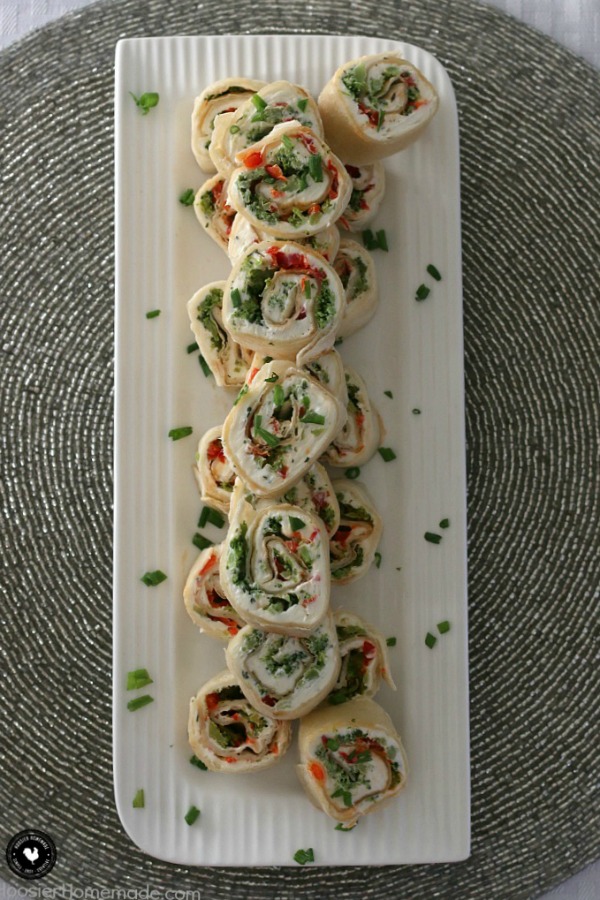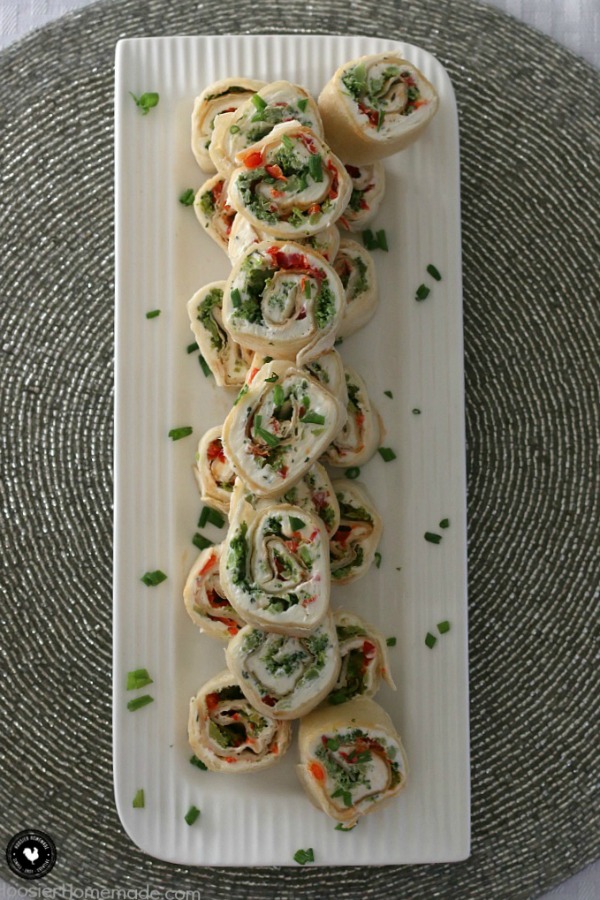 The Vegetable Roll Ups start with a tortilla. I used fresh tortillas, they have simple ingredients that we can all recognize – wheat flour, water, canola oil, salt and sugar. They are uncooked and puff up when you cook them, which by the way, only takes about 30 seconds on each side.
The filling has only three ingredients – cream cheese, mayonnaise and dry ranch mix. Mix the filling until smooth and spread onto the cooked tortilla.
Next comes the vegetables, you can use any combination you like, we used broccoli and red bell pepper for a festive touch.
Watch how easy it is to put them together…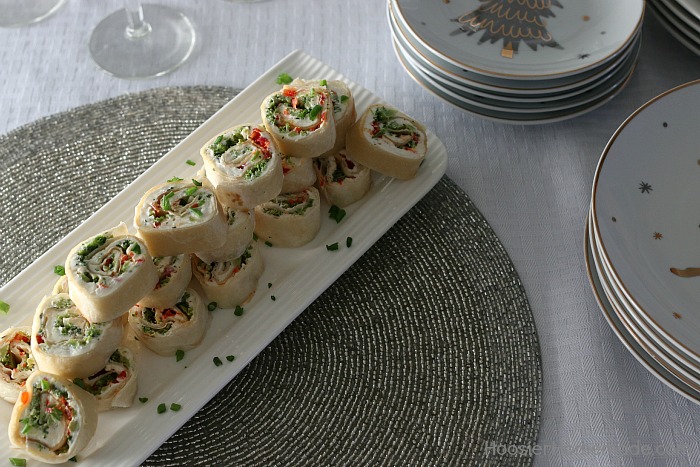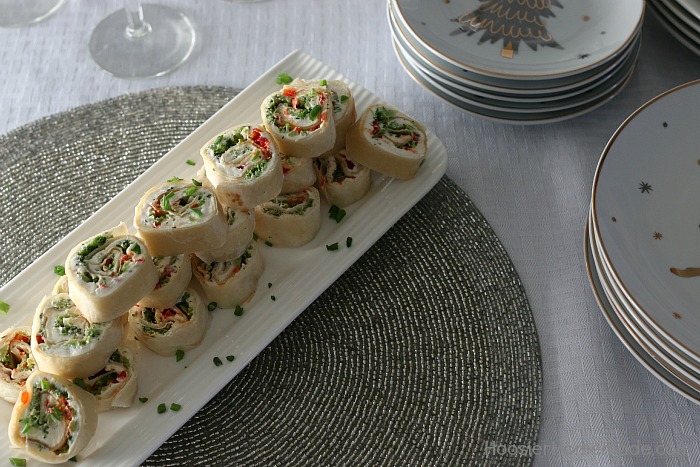 This Vegetable Roll Up Recipe are also a great make-ahead appetizer. I have learned over the years that preparing the food ahead of time for a party is so much easier.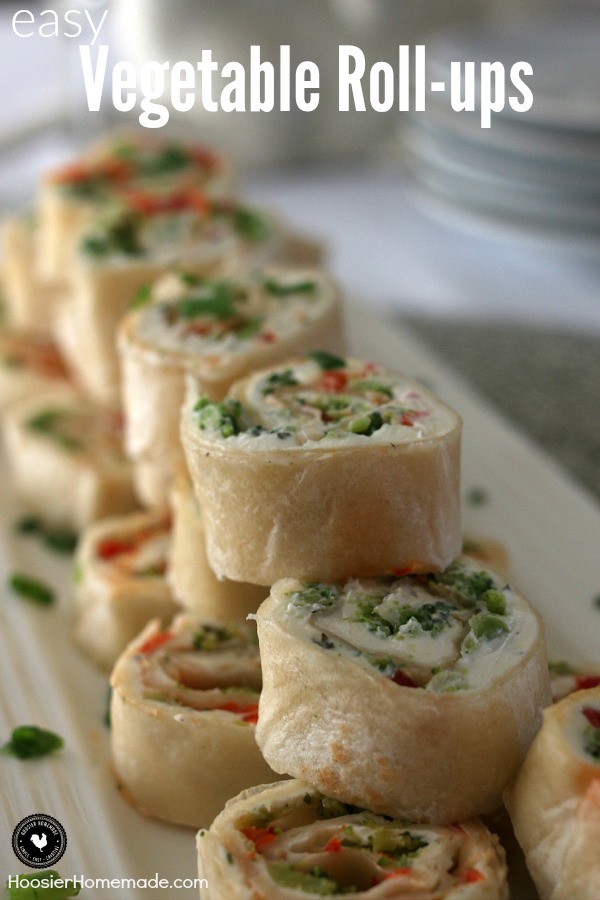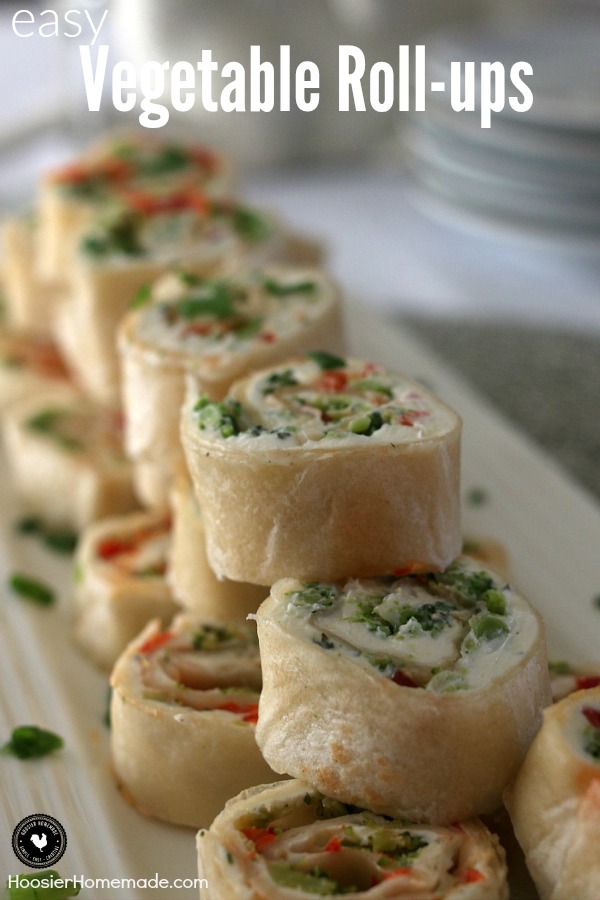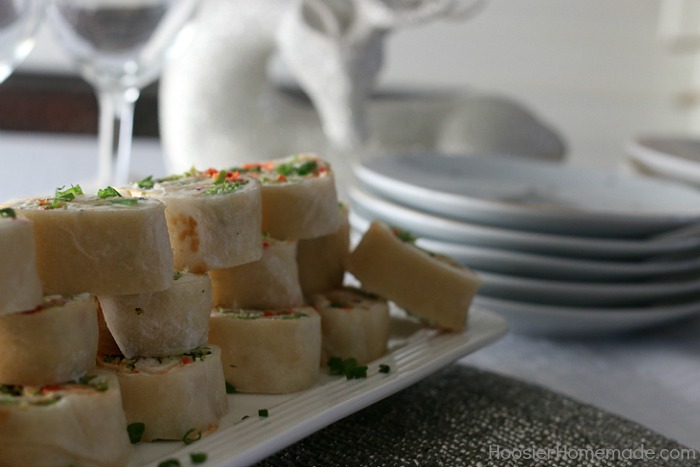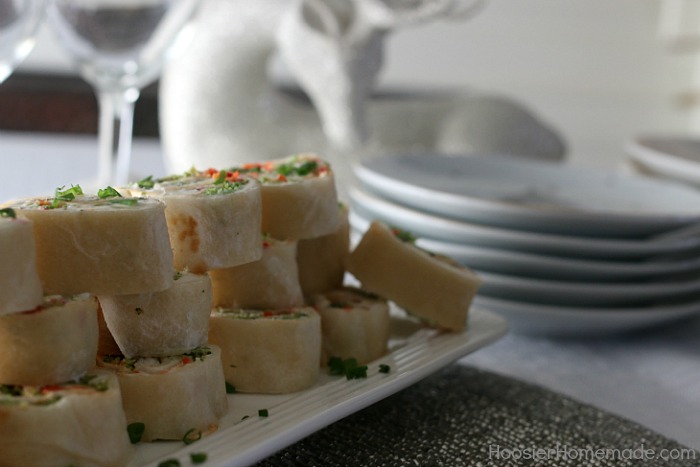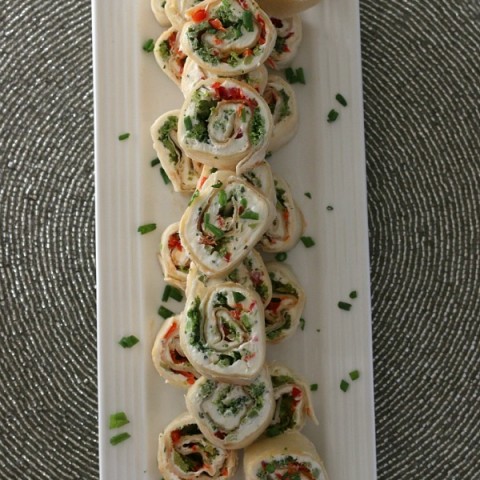 Vegetable Roll Up Recipe
Simple recipe that goes together in minutes. Great for parties, movie night, football games and more.
Ingredients
1 pkg (10) flour tortillas
2 (8 oz) pkgs cream cheese, softened
2 tablespoons mayonnaise
1 pkg (1 oz) dry ranch dressing mix
2 cups chopped vegetables of your choice
Instructions
Cook tortillas 30 seconds on each side, let cool
Mix together cream cheese, mayo and ranch dressing mix until smooth
Spread medium thin layer on tortilla
Sprinkle on vegetables
Roll up tortilla covering with plastic wrap
Place in refrigerator at least 2 hours or overnight
Slice and serve
Store leftovers in fridge