Meat Lovers Charcuterie Board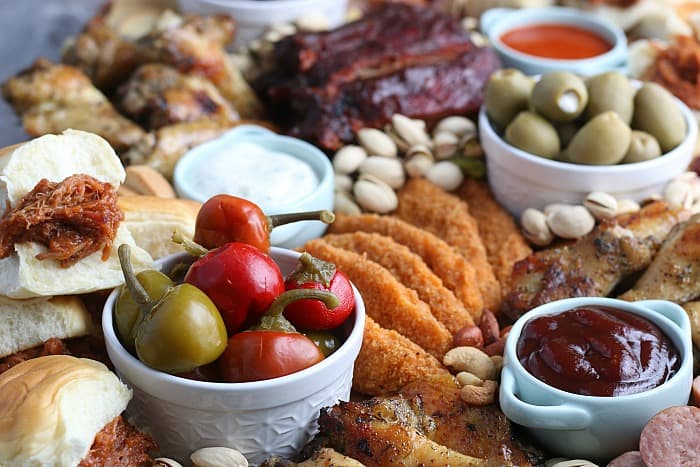 Whether hosting a party for a special occasion or simply enjoying watching the football game at home, this Meat Lovers Charcuterie Board is the perfect easy entertaining idea.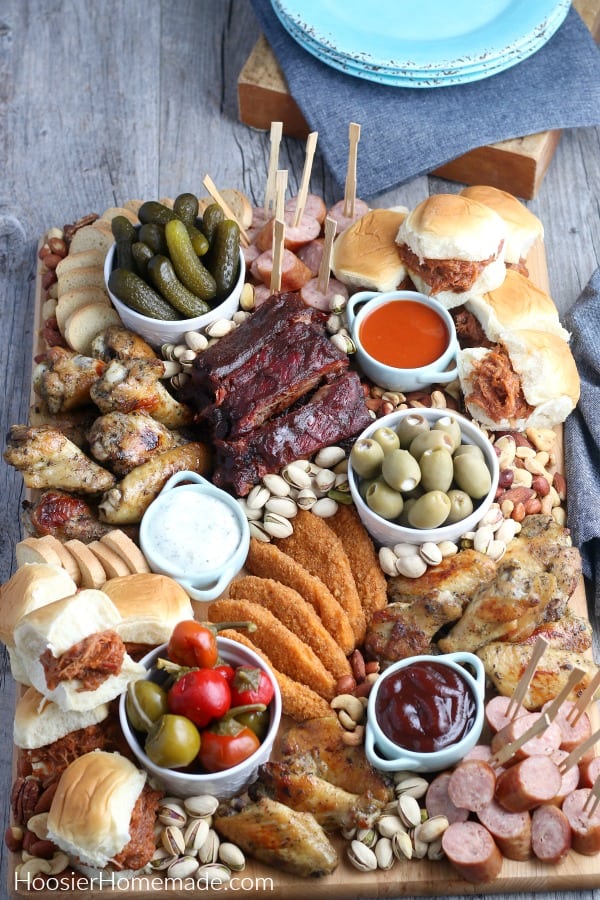 This post is brought to you by PERDUE® Farms. As always, the opinions are my own.
Entertaining, no matter if it's big or small, doesn't need to be stressful. This Charcuterie Board idea is super easy to put together and yet it looks like it would take a long time.
Not only is this Meat Lovers Charcuterie Board packed with delicious food, it's also certified organic and frozen, making the cooking easy as well.
Meat Lovers Charcuterie Board
Included on the Meat Lovers Board are PERDUE® Herbed Olive Oil Seasoned Wings, Niman Ranch Fat Tire Ribs, Coleman® Organic Breaded Chicken Breast Tenders, Niman Ranch Pulled Pork made into sliders, and Niman Ranch Kielbasa.
Tips on how to serve warm food on a Charcuterie Board along with tips on how to build the board are below.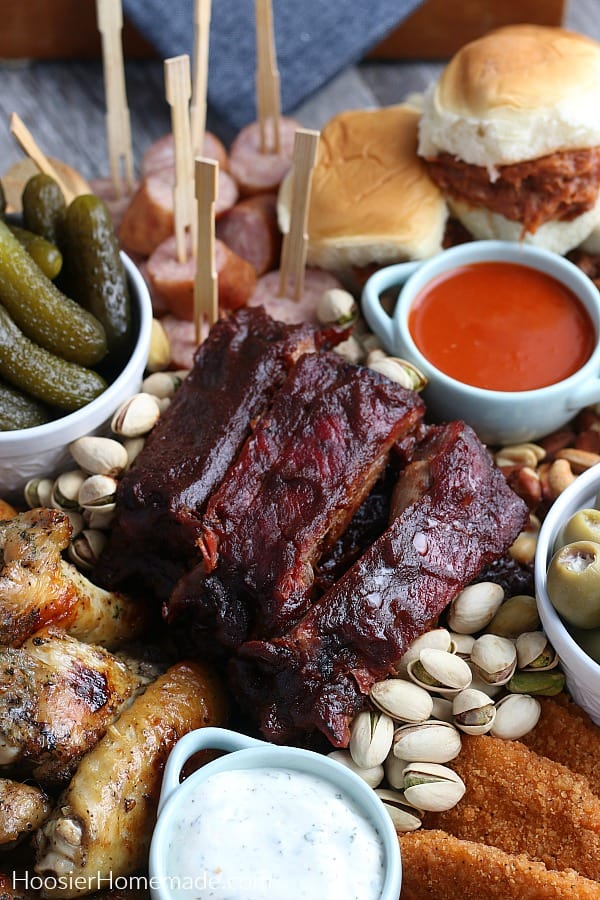 In 2020, Perdue Farms will celebrate their 100-year anniversary. During those years, the company has worked with small family farmers to raise animals with care. Perdue Farms is passionate about farming, land preservation and healthy and nutritious food.
You may be familiar with Perdue Farms when you think of purchasing a whole chicken, but did you know that Perdue Farms has transitioned from conventional chicken & turkey production to becoming the #1 supplier in the U.S. for Organic Chicken as well as a leader in premium Beef, Pork, Lamb, Pasture Raised, Grass-fed, Heritage Breed, Antibiotic Free (No Antibiotics Ever), Non-GMO, Ever, Certified Humane, GAP & more.
The Niman Ranch Fat Tire Ribs were a favorite here in our house. The Ribs are frozen in a BBQ Sauce, then after thawing in the refrigerator overnight, cover them with foil and into the oven they go. It's that easy!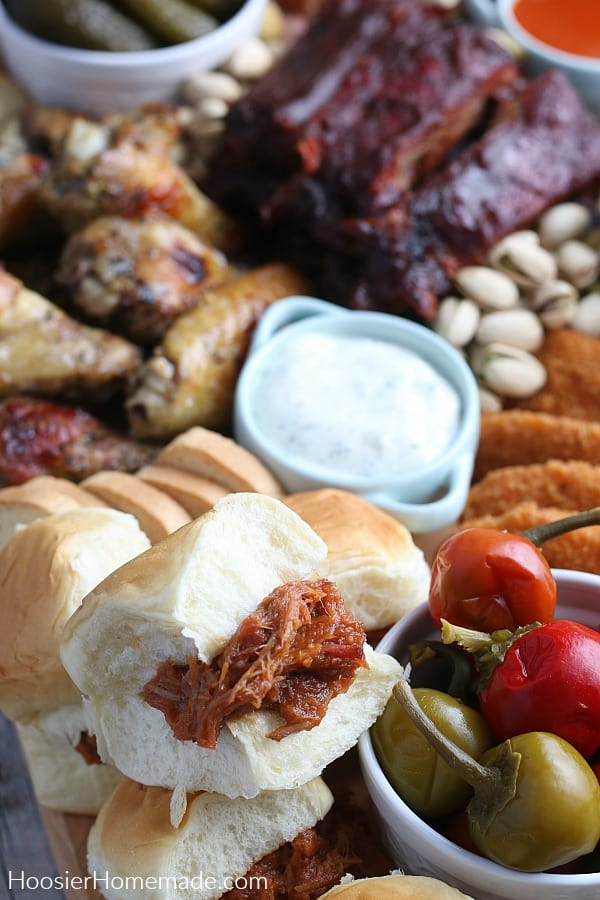 Next on the board is the Niman Ranch Pulled Pork made into sliders. Each pack comes with a reusable microwavable container, making this easy to heat. You could also add the pulled pork to nachos for an easy snack.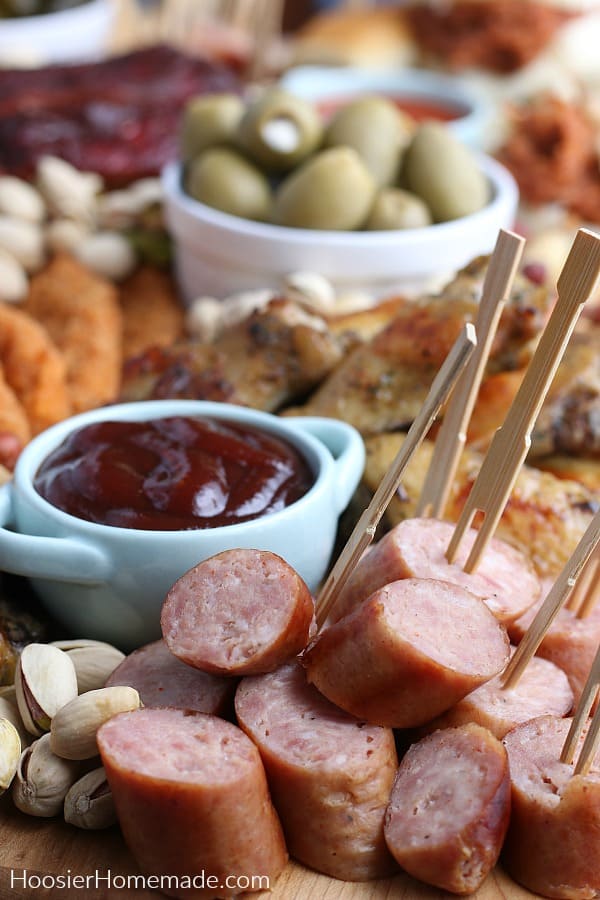 Kielbasa is another favorite here in our home. It's super easy to heat and serve any night of the week. The Niman Ranch Kielbasa is pork sausage is combined with a special blend of spices and slow smoked over real applewood to produce the distinct flavor you look for in a Kielbasa. This sausage is made with their heritage pork and finished without a casing.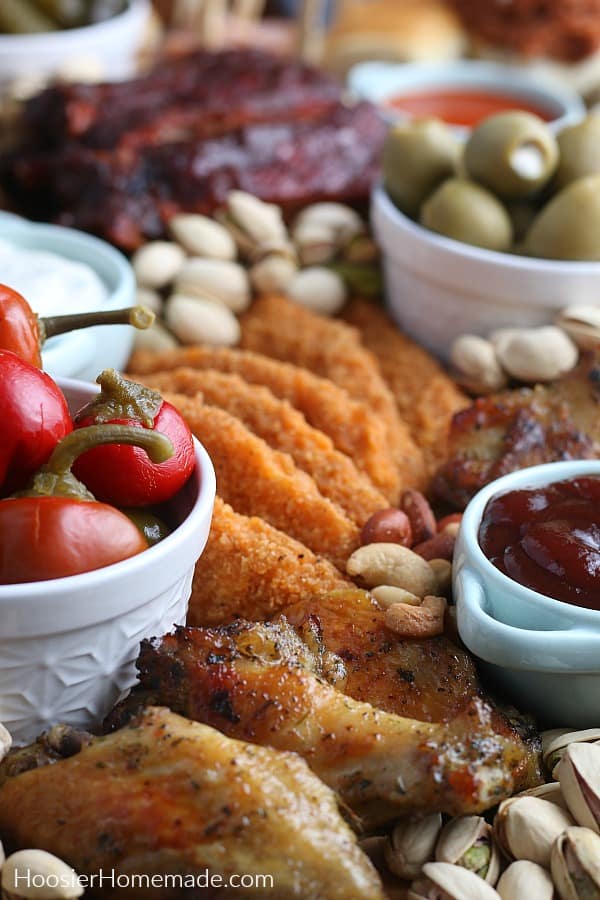 If you have children (or even if you don't) Chicken Tenders are always a hit! The Coleman® Organic Breaded Chicken Breast Tenders go straight from freezer to oven to serving. Grab your favorite sauce to dip them in!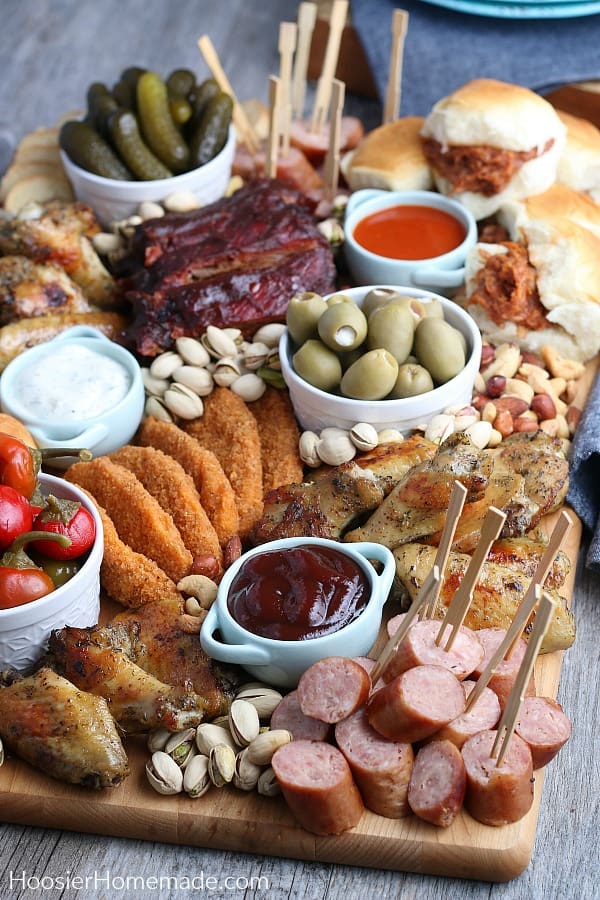 I think half the battle when serving Chicken Wings is getting the seasoning right. They have taken care of the guessing game of what seasoning to add in the Herbed Olive Oil Seasoned Wings.
The chicken wings are tumbled in a roasted garlic and sea salt-infused olive oil before being frozen and packaged in a 2.5-pound resealable bag. You can bake them directly from the freezer.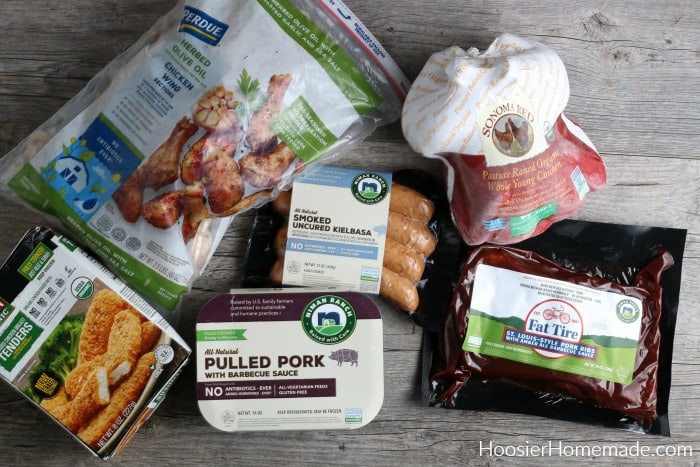 Now if I have your mouth watering, you must be wondering where you can snag this amazing grouping of frozen meat.
Perdue Farms is now offering a bundle of your favorites.
Gatherings Bundle
Included in this Gatherings Bundle are –
Sonoma Red Organic Pasture Raised Whole Chicken With Giblets
Perdue Herbed Olive Oil Chicken Wings
Ranch Pulled Pork
Niman Ranch Kielbasa
Ranch Fat Tire Ribs
Coleman Natural Foods Organic Breaded Chicken Breast Tenders
You can find this bundle along with other options on Perdue.com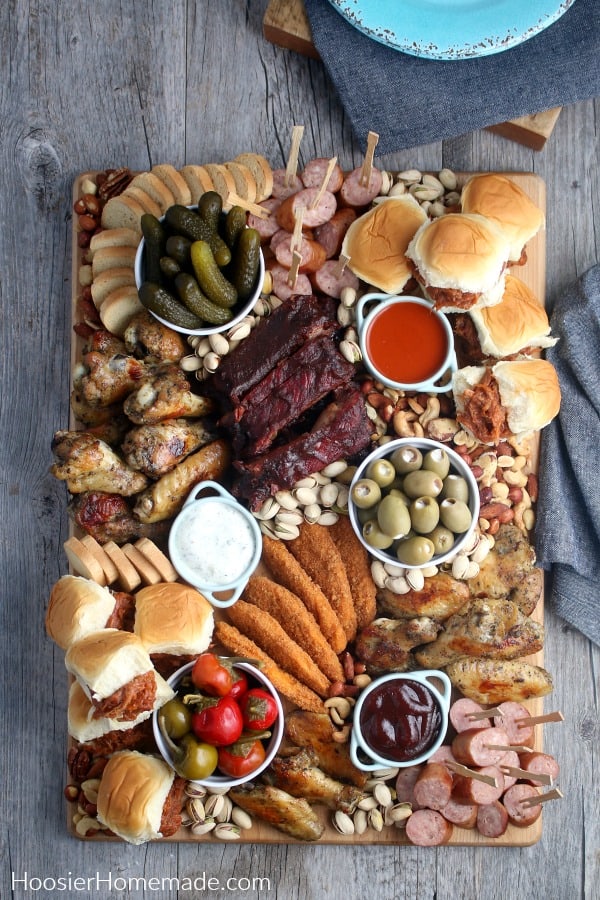 For more years than I care to admit, I spent days and days getting ready for a party. The house would be spotless (even the windows got washed) from top to bottom, there were hours and hours spent preparing more food than necessary and lots and LOTS of stress.
Thankfully I have learned over the years to simplify the parties, holidays and small get togethers that I host.
What to add to the Meat Lovers Charcuterie Board
Along with the meat, here is what I added to this Meat Lovers Charcuterie Board –
Sauces for dipping – ranch, buffalo and barbecue
Pickled Peppers
Olives stuffed with cheese
Pickles
Nuts – Pistachios and Mixed Nuts
Mini Melba Toast
How to make a Charcuterie Board
Choose a theme – it could be a simple as meat and cheese, or ingredients that pair well with something you are serving – like this fun Hot Chocolate Charcuterie Board for the holidays
Now choose a color – this isn't always a must, but it does make it easier, especially when you are choosing ingredients. For example, if you are making a Charcuterie Board for a Summer cookout and want it sunny and bright, choose yellow, blue and orange food to add. Or this red, white and blue Charcuterie Board is great for 4th of July.
Next you will need to choose a plate or cutting board that is flat and has no sides or very low sides. I like using trays that have just a small edge to hold all the food in.
Begin with the largest pieces first, then fill in going smaller and smaller.
When you are adding, start with a base layer, then after the plate is full, then you can go back in and fill on top to add more height.
Tips to serve hot food on a Charcuterie Board
When serving hot food, it's important to have all the cold food ready to go.
Set out all the food in one spot to determine the size of the board you will need.
And then add the bowls that the cold items will be in.
Then Open the containers and be sure the smallest items, like the nuts, are ready to add.
If all the meat isn't ready at the same time, keep it warm in the oven or reheat quickly in the microwave.
Have your plates, napkins, and silverware ready.
Then fill the Charcuterie Board and serve immediately.