Your family and friends will be asking for more when you make this Reese's Snack Mix! Take it to your next Tailgate Party, enjoy at home during movie night, or give it as gifts. It's quick, easy and takes only 6 ingredients!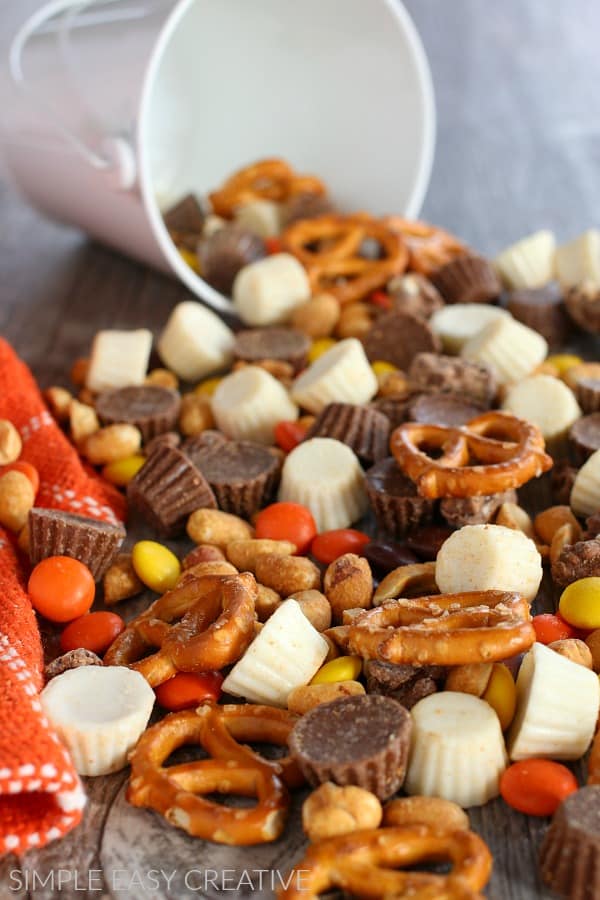 We are a snack lovin' family! Whether we are enjoying movie night, or playing a board game, snacks are a must! This Reese's Snack Mix takes minutes to put together, and the ingredients can be adjusted to your taste.
Do you want it more salty than sweet? Add more pretzels and peanuts.
Do you have a sweet tooth, like me? Add more candy.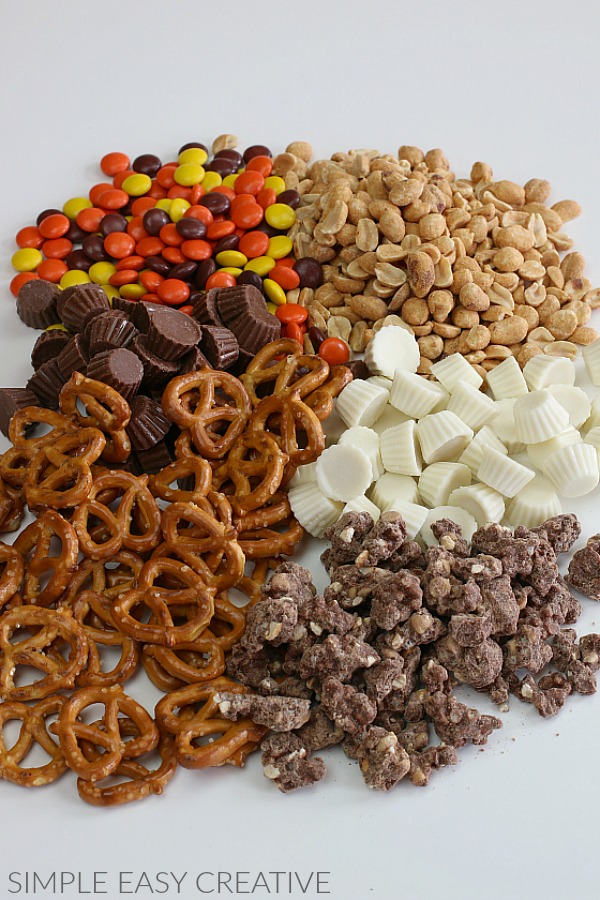 The thing I like best about making your own snack mixes is that they are so quick. In minutes, you can have your favorite snack mix ready to enjoy or give some as gifts! No matter what time of year, there is always a special day that deserves a gift, and giving a homemade gift is the best kind.
You can buy Reese's Snack Mix already made, but customizing the snack mix is easy and fun!
Here is what we added –
Reese's Snack Mix Ingredients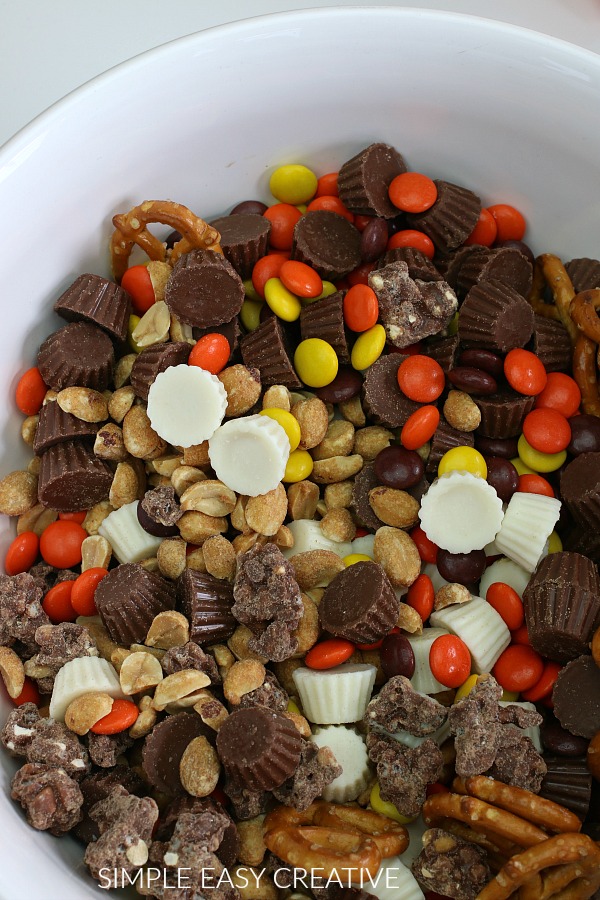 Now toss all the ingredients into a bowl, and mix together. You can use a big spoon to mix it with, or just your hands.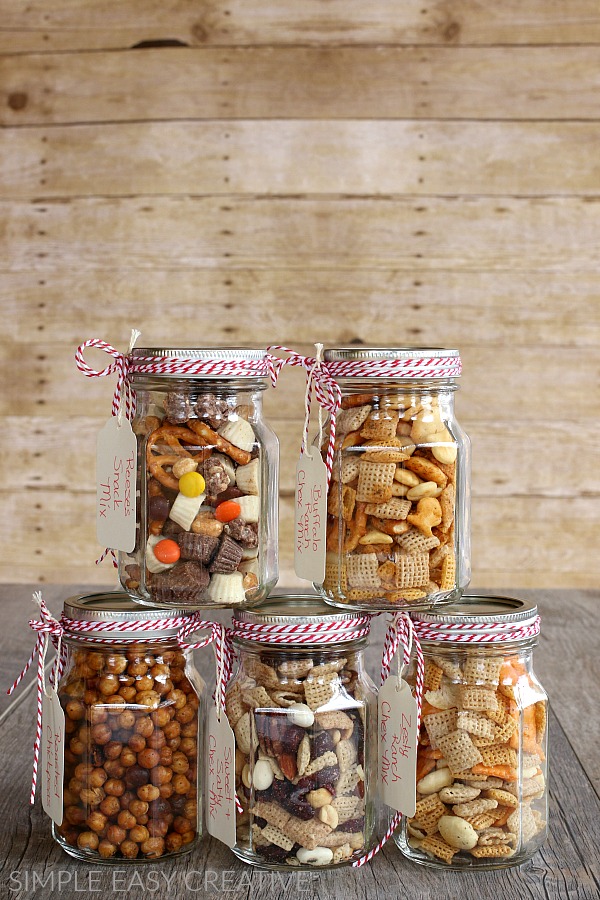 After your snack mix is ready, you can leave it in the bowl, or divide into smaller bowls. I also love to give snack mix for special occasions. These Hexagon Mason Jars are my favorite to use. They are part of the Ball Collection Elite Sharing Jars, they have a contemporary style to them that is great for creative gift giving, yet elegant enough to use for flavored chutneys, jams or jellies.
Wouldn't they be spectacular filled with homemade strawberry topping or freezer jam, and then added to a basket with breads and crackers?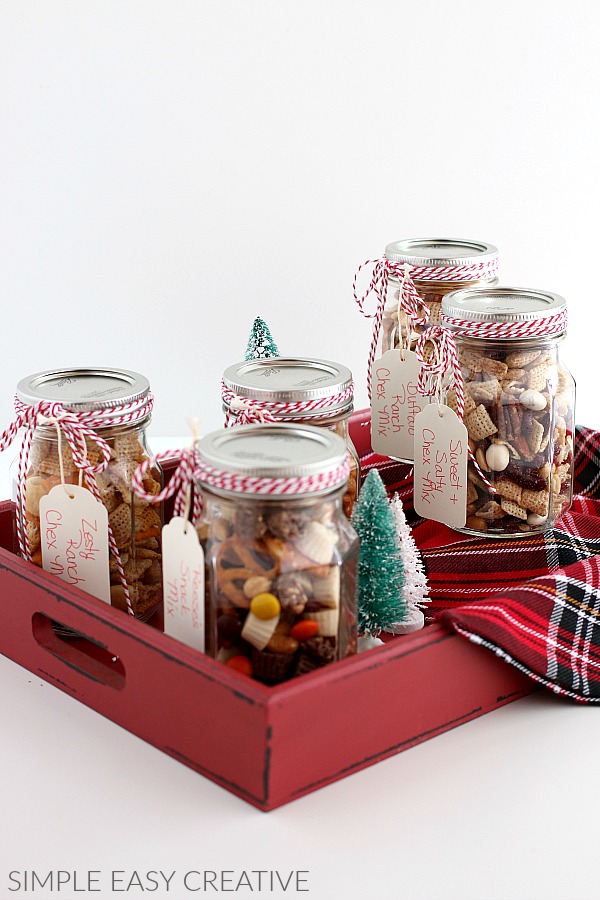 For the holidays, add the jars of snack mix to a tray or basket. Be sure to label them, this collection includes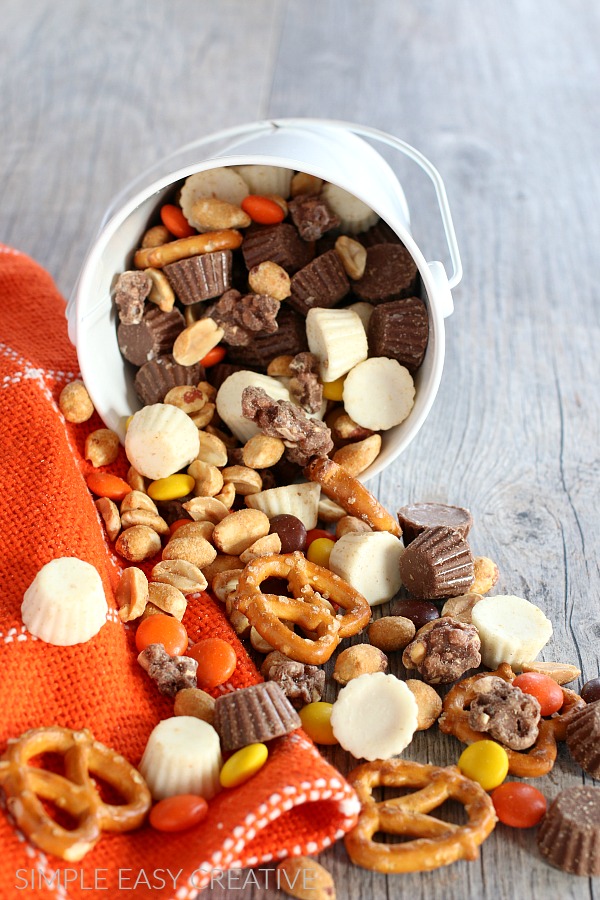 Looking for more easy snack mixes? Click on the photo for the recipe!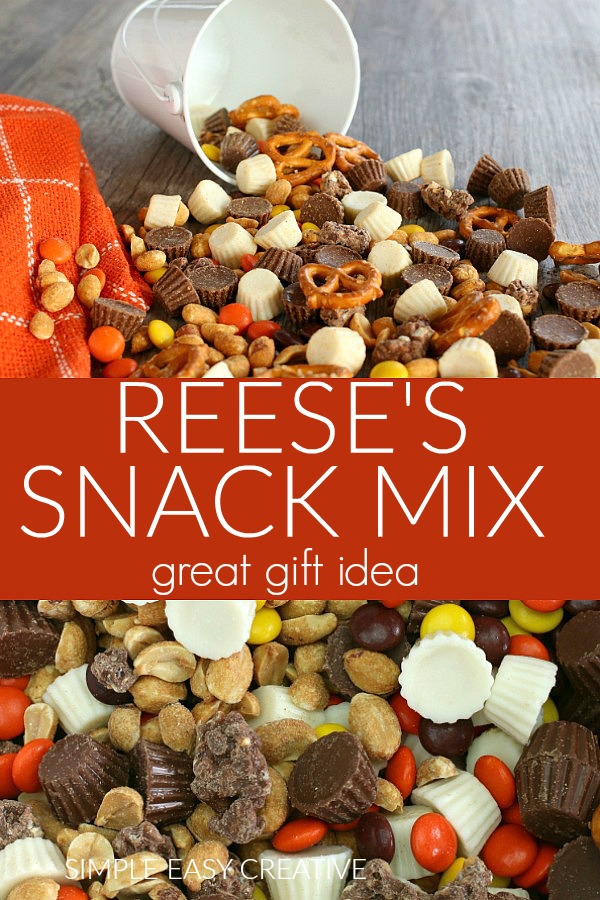 Reese's Snack Mix Recipe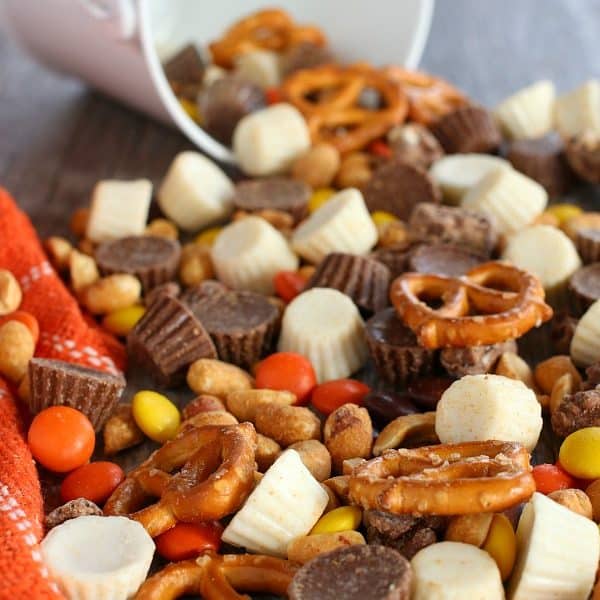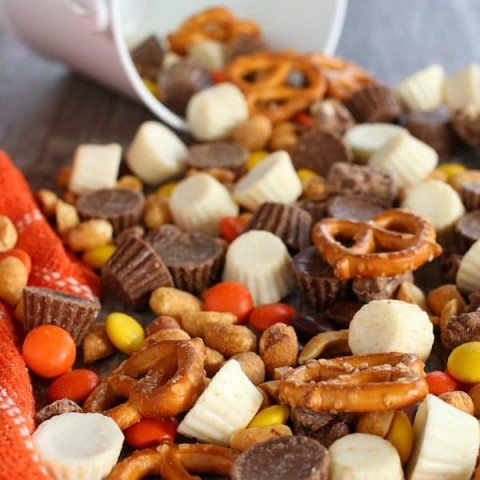 Reese's Snack Mix
A quick snack mix for game or movie night, or to give as gifts.
Ingredients
1 bag (8 oz) Mini Peanut Butter Cups, unwrapped
1 bag (8 oz) Mini White Peanut Butter Cups, unwrapped
1 bag (10.5 oz) Reese's Pieces
1 bag (6.5 oz) Reese's Crunchers
2 cups Pretzels, twists or nuggets, small size is best
1 jar (16 oz) Peanuts, roasted salted
Instructions
Add all ingredients to a large bowl and stir to mix well
Store in airtight container