These 5 minute Simple Holiday Lanterns will have you jumping for joy! And have your guests wondering how you have time to decorate your table so beautifully in a very short amount of time.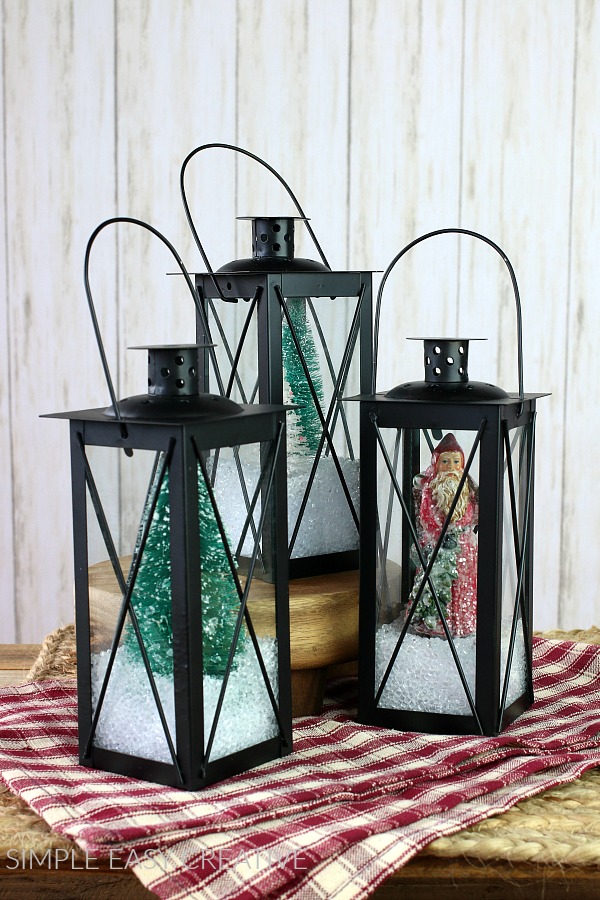 Are you rushing to figure out how to get it all done? The decorating – shopping – wrapping – baking – parties – the list goes on and on. Well your Christmas decorating just got SUPER easy my friend! These Christmas Table Decorations go together in under 5 minutes, yet look magical on the table.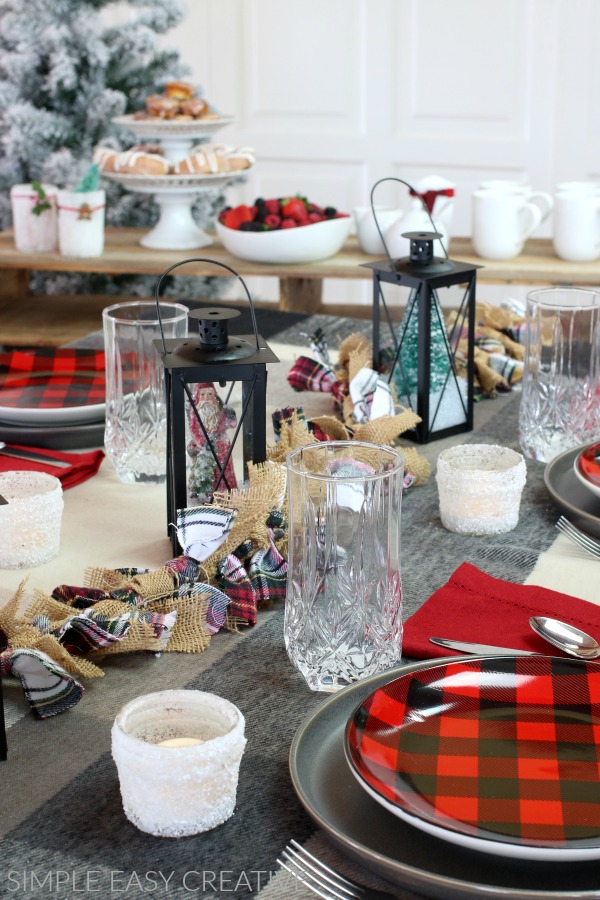 Adding the lanterns to the table gives it a rustic feel. But let's not stop there – you could also use them on your Christmas Mantel, place them on a shelf in your kitchen or bathroom, or give them as gifts.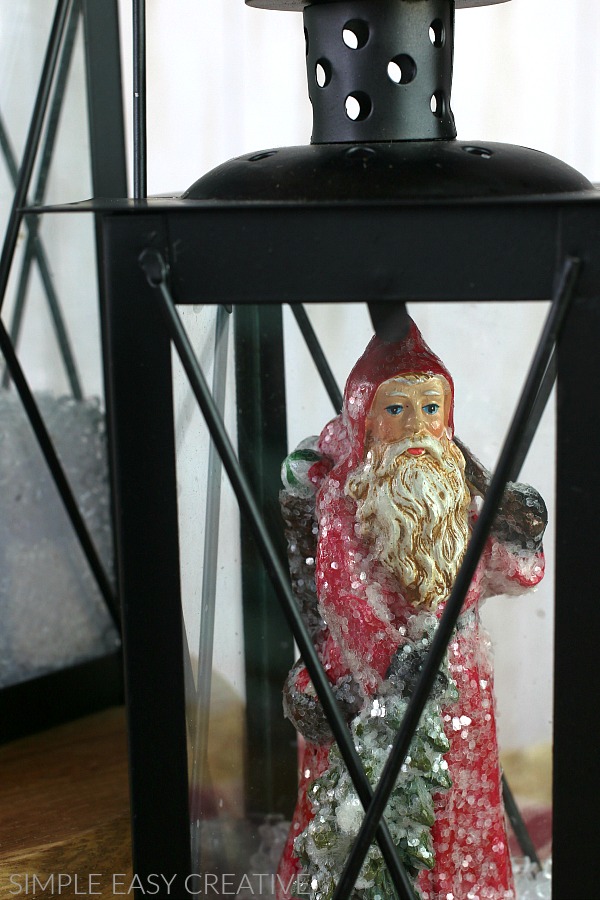 Simple Holiday Lantern Supplies
Lanterns – any size you like are fine, these are perfect for a table, I found them at Hobby Lobby for $5
Filler aka "snow" – I used decorative filler that I found at Michaels near the fairy garden supplies
Santa, trees or other small items – it's best to find the lanterns first, and then choose the items to add
Tape – if the lanterns have holes in the bottom, you will need this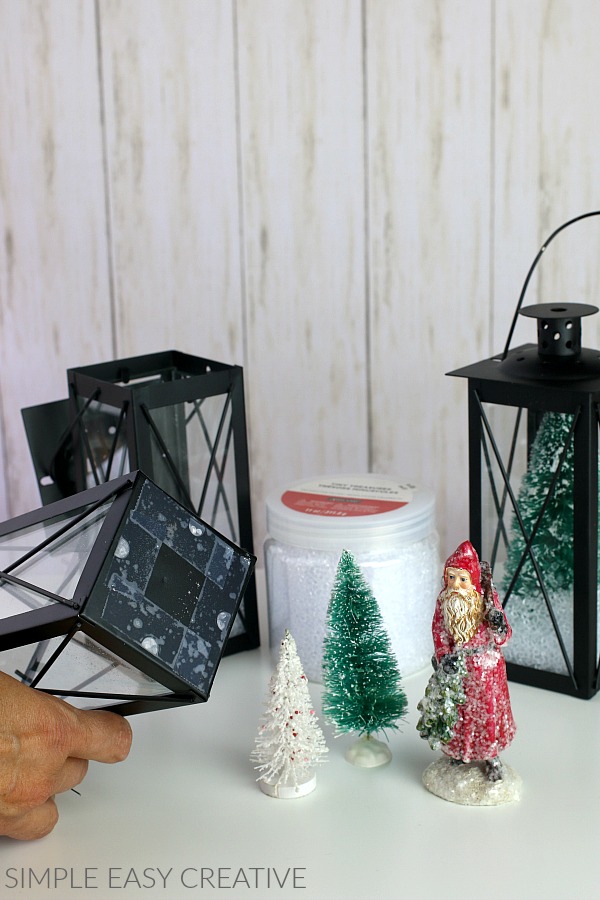 The lanterns that I used are actually meant for candles, so they had holes in the bottom. Simple clear tape closed up the holes so that the filler wouldn't fall through.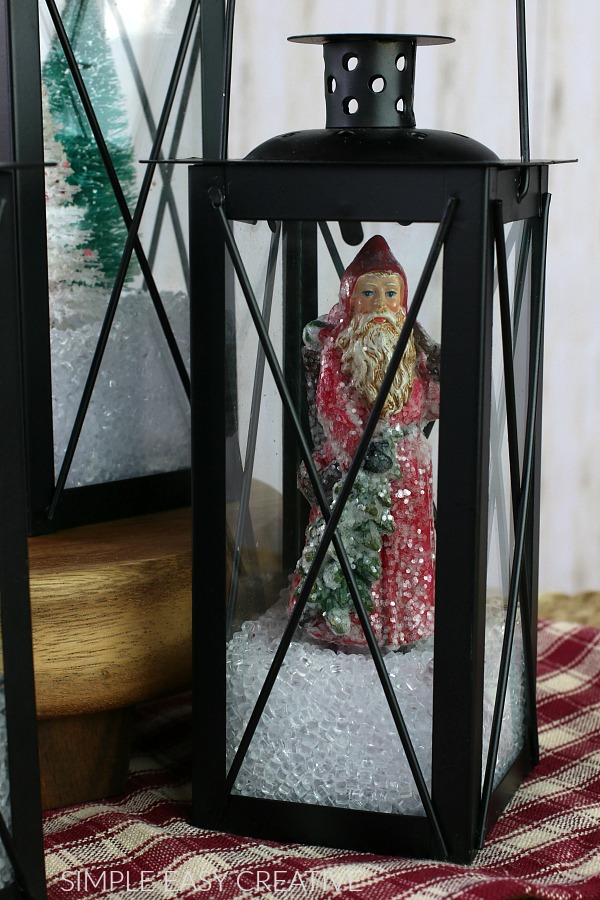 Now add the filler to the bottom, and add your figure. When you are looking for items to add to the lanterns, be sure to check the Christmas ornament aisle. You can easily remove the hook for the ornament and make them into a figure, and they are, most of the time, small enough to fit into the lanterns.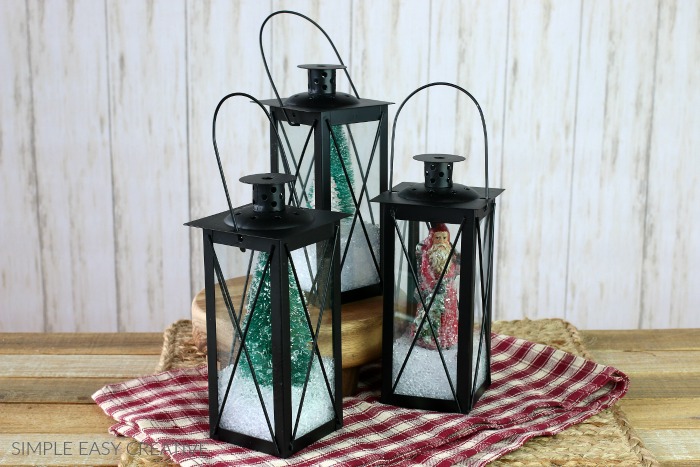 Don't you love quick and easy projects that look beautiful? These would also make great gifts for teachers, friends, neighbors, or even take them to a Christmas party for a hostess gift. The options are endless.