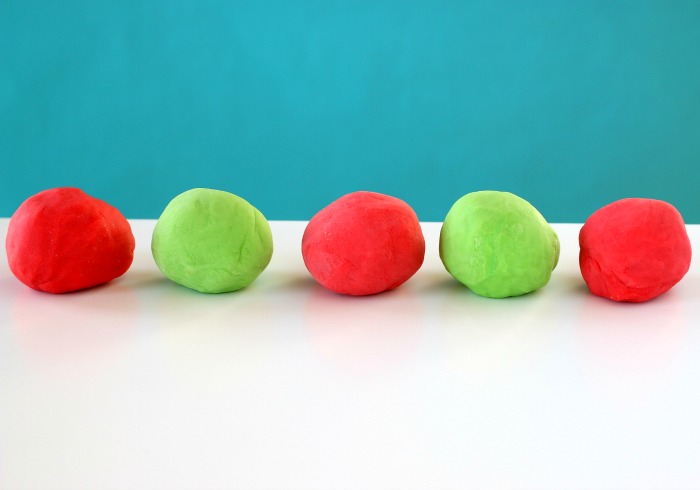 Make this Playdough Recipe with just few ingredients that you probably have on hand! It's soft, non-toxic and has no food coloring that will stain hands or clothes!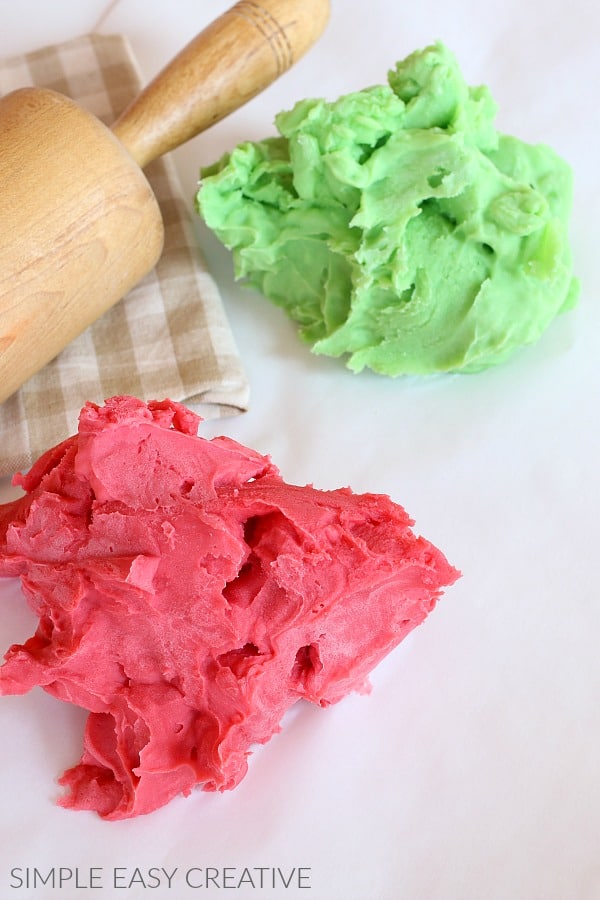 From what I have discovered – there are Moms that love their children playing with playdough and there are Moms that don't like the mess.
The good news is – if you are one of those Moms that just really doesn't like the mess of picking up playdough from the floor, or especially in the carpet, chair seat or even clothes, then you don't have to look any further – this homemade playdough is soft, non-toxic, and made with Kool-Aid – no food coloring to stain hands or clothes!
And I bet you have everything you need for this homemade playdough recipe already in your pantry!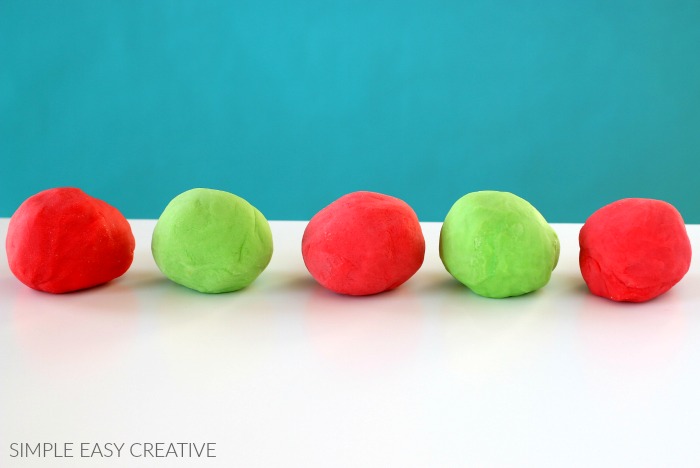 The colors of this diy playdough are only limited to the flavors of Kool-Aid. The addition of the packet of Kool-Aid gives the color to the playdough but also a little scent. And it's edible playdough, so no worries if the kiddos eat some.
Not only is the homemade playdough a fun activity, it's also science and cooking lessons.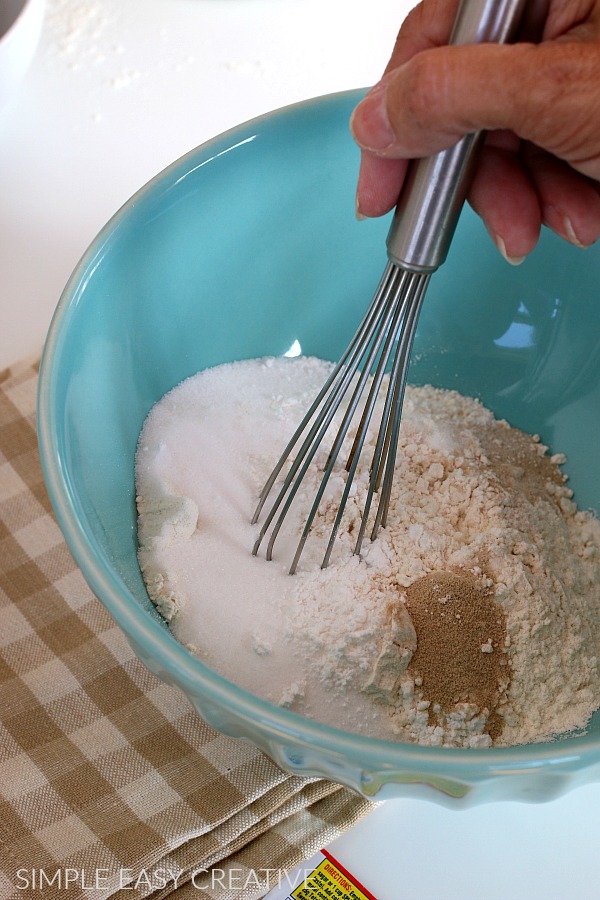 How to Make Homemade Playdough
The ingredients for this Playdough Recipe are very basic. The kids can help with most of this recipe. Cooking on the stove should be done by adults.
Playdough Recipe Ingredients:
flour
salt
cream of tartar
Kool-Aid packet
water
oil
Begin by adding all of the dry ingredients together. You can add them to a bowl, or directly to the saucepan.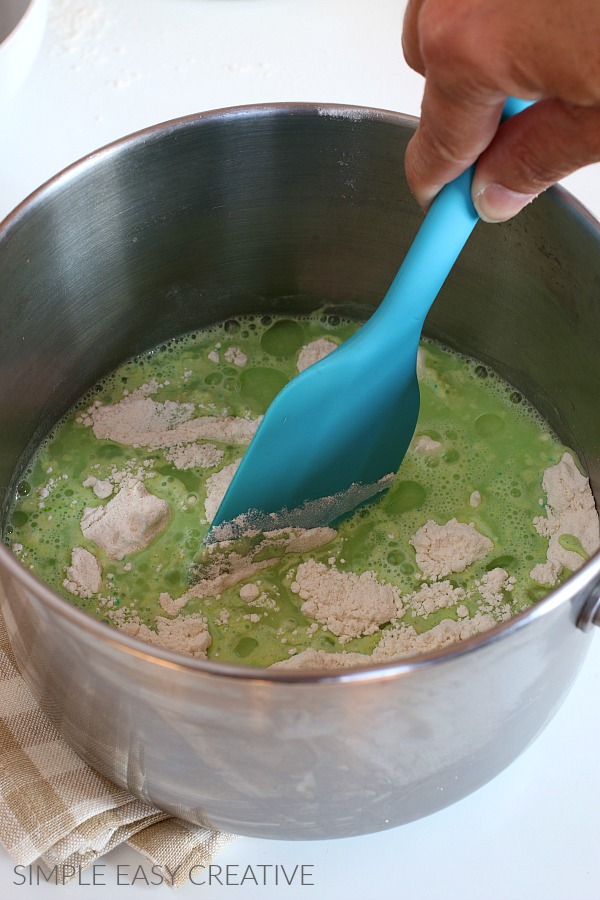 After the dry ingredients are combined, add the wet ingredients and stir until all the ingredients are mixed thoroughly together. Heat over medium heat on the stove stirring constantly until playdough is combined, about 2-3 minutes.
The mixture will be clumpy. Remove from the pan and place on parchment or wax paper until cool enough to handle.
Then begin kneading the playdough until well combined.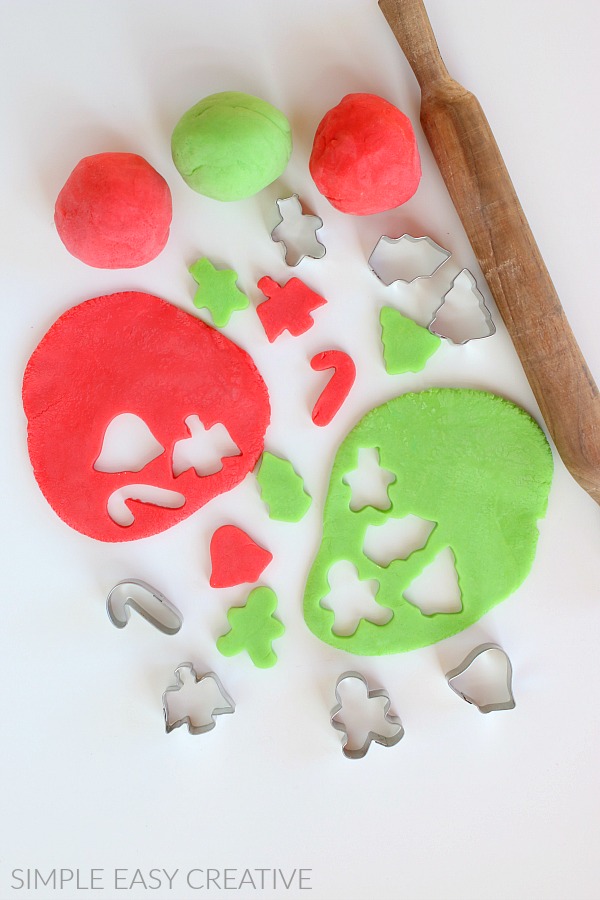 Now grab the cookie cutters, and let the kids have fun! Be sure to store the playdough in an airtight container or resealable bag when they are done playing. This playdough recipe will last at least a month if kept sealed.
Best Playdough Recipe
Why do I love this playdough recipe?
It's super easy to make and goes together in minutes.
It's a great activity for rainy days, Christmas break and makes fun Classroom Gifts too!
It's non-toxic and edible. It probably doesn't taste good, but you don't have to worry if the kids eat some.
The color options are endless with using Kool-Aid.
It's super soft and easy to handle.
Kids love it!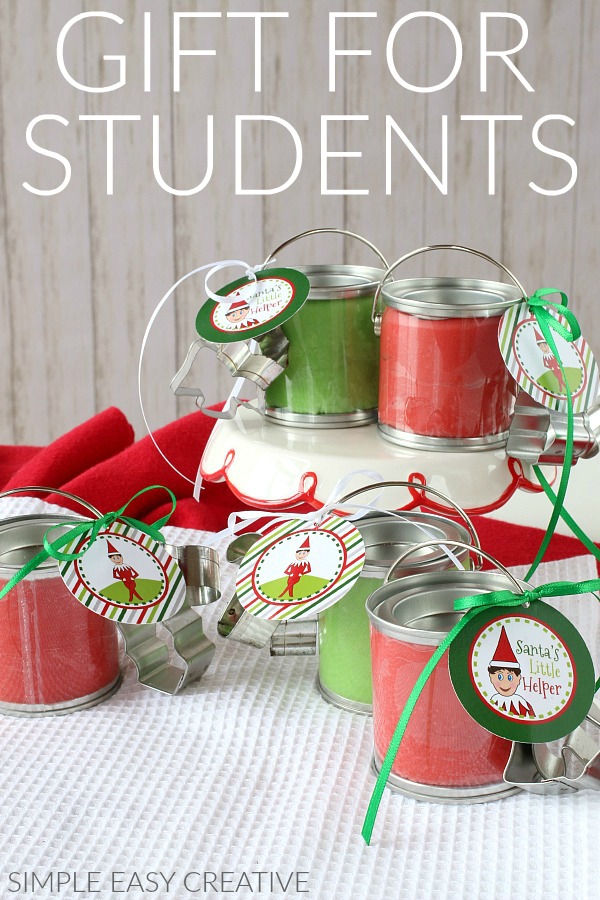 If you are looking for a fun Classroom Gift for Students, these little buckets filled with Homemade Playdough are super easy and fun! I found the mini buckets at Michaels Craft Store.
These Gifts for Students can easily be changed for a different holiday – swap the cookie cutters for another holiday and grab a different printable. For Valentine's Day, cut the playdough into heart shapes, cut out heart tag and add to a bag.
Gift for Students Supplies:
Instructions:
Fill the buckets with playdough. I got 3 buckets from 1 recipe of playdough, plus a little left over
Tie on the cookie cutters
Print out the tags
Punch a hole in the tag and tie it on with ribbon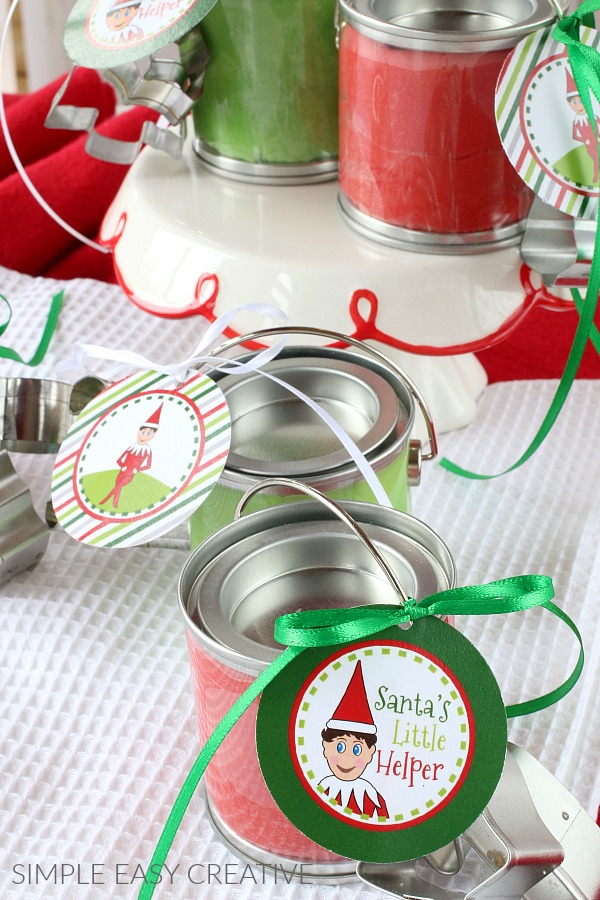 Looking for more fun kids activities? Click on the photo to get the directions.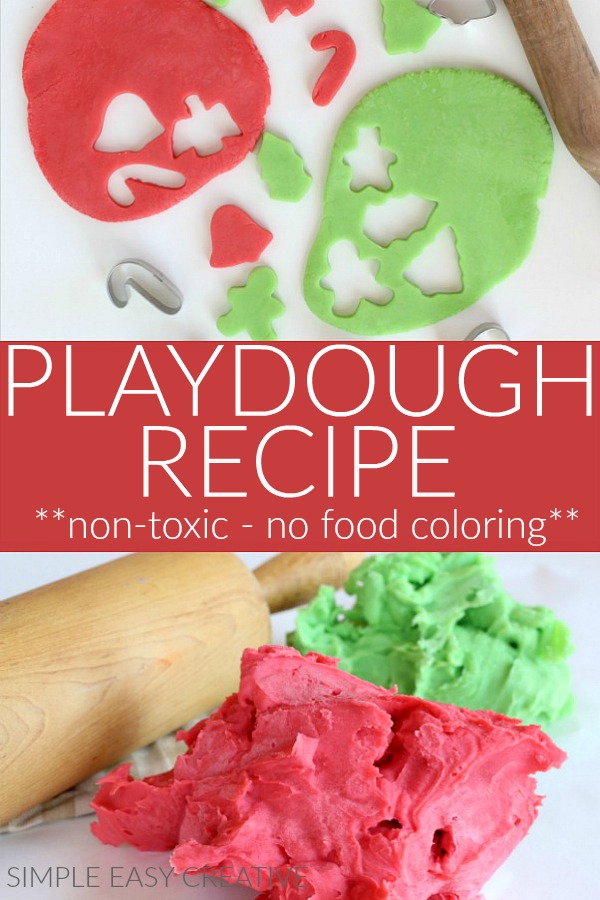 Playdough Recipe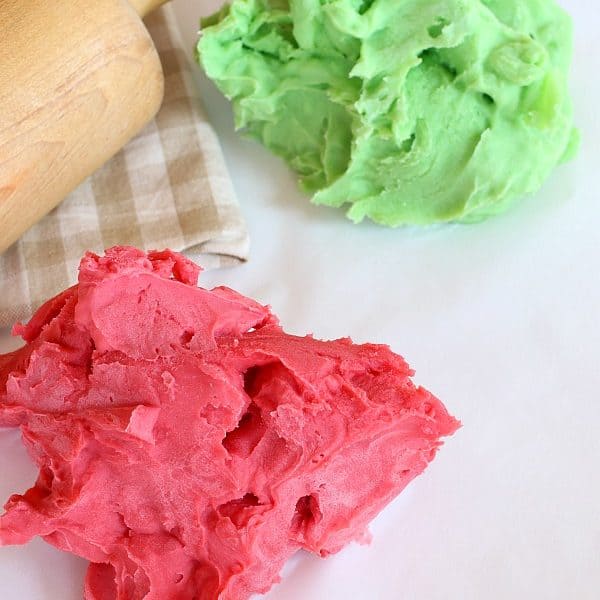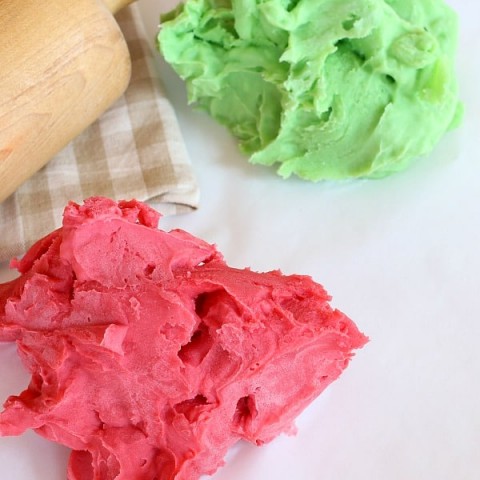 Playdough Recipe
Fun activity for kids! Non-Toxic and No Food Coloring
Ingredients
1 cup flour
1/3 cup salt
2 teaspoons cream of tartar
1 package Kool-Aid or flavored drink mix
1 cup water
1 tablespoon oil
Instructions
In a heavy saucepan, add the flour, salt, cream of tartar and Kool-Aid, whisk slightly
Pour in the water and oil
Heat over medium heat and stir constantly until the Playdough is combined – about 2-3 minutes – mixture will be clumpy
Remove from pan onto a piece of wax paper and let cool until easy to handle
Begin kneading the playdough until well combined
Store in airtight container or resealable bag
Notes
Easily change the colors on this playdough recipe by changing the Kool-Aid packet