Gifts in a jar are one of the easiest to create, and one of the most loved gifts to receive! There's nothing quite like getting a jar full of a delicious snack mix.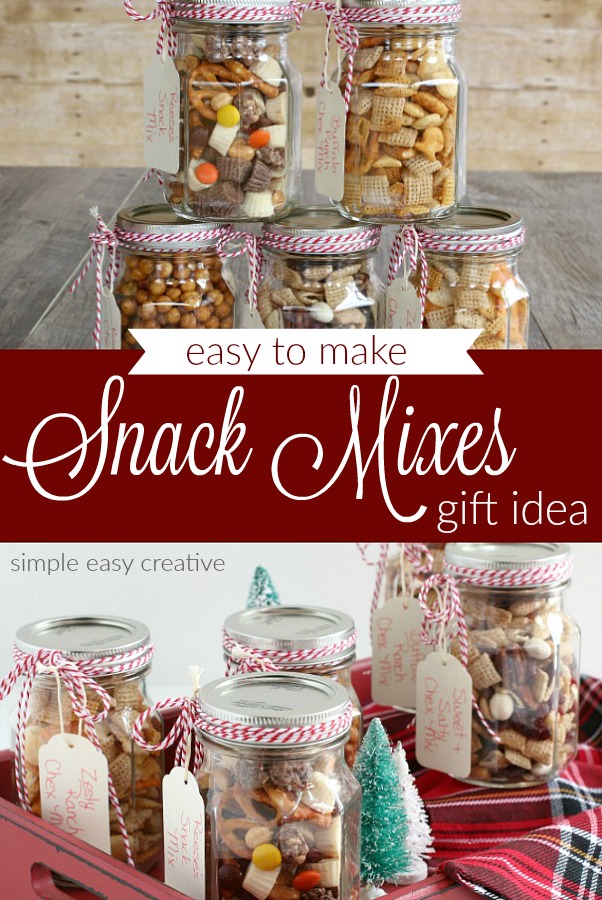 One of my favorite things about giving snack mixes as gifts is that a little goes a long way and takes very little time to make. In a short afternoon, you could have all 5 of these snack mix recipes made, then divide in jars, tie with a ribbon or bakers twine, then add a label, and you have several gifts to give to teachers, neighbors, co-workers and more.
These Hexagon Mason Jars are my favorite to use. They are part of the Ball Collection Elite Sharing Jars, they have a contemporary style to them that is great for creative gift giving, yet elegant enough to use for flavored chutneys, jams or jellies.
The ideas are endless for these Gifts in a Jar, this time we used Snack Mix Recipes that are all easy and no bake!
For the holidays, add the jars of snack mix to a tray or basket. Be sure to label them, this collection includes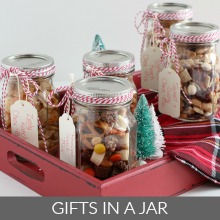 Please join us every day as we spread the Holiday spirit!
Sign up to receive a daily email full of Holiday Inspiration, beginning September 10, 2018
Click on the photos below to see more inspiration from the previous years