Farmhouse Decor Printables for Christmas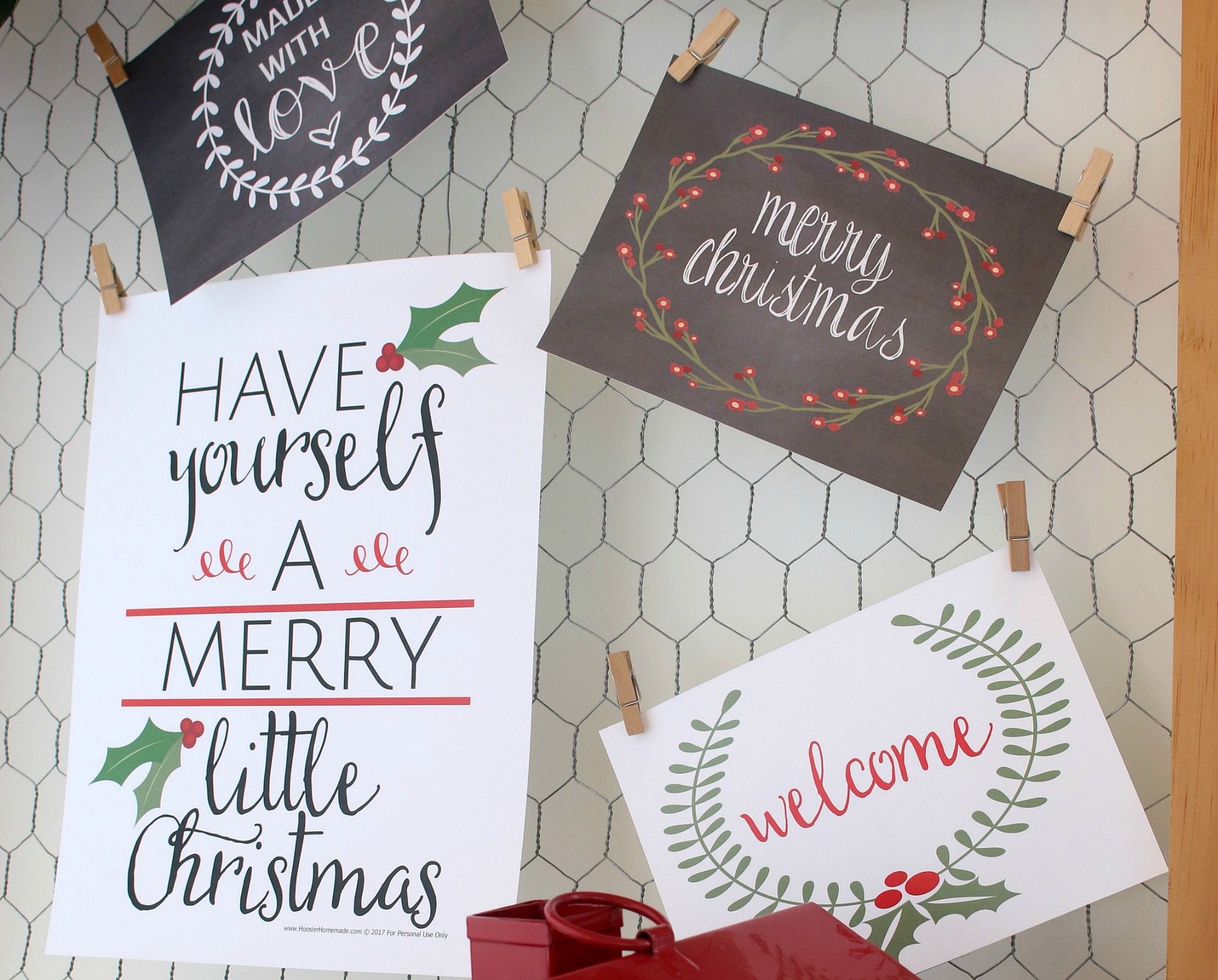 These Farmhouse Decor Printables for Christmas are an easy way to add a little cheer to your home or give them as gifts!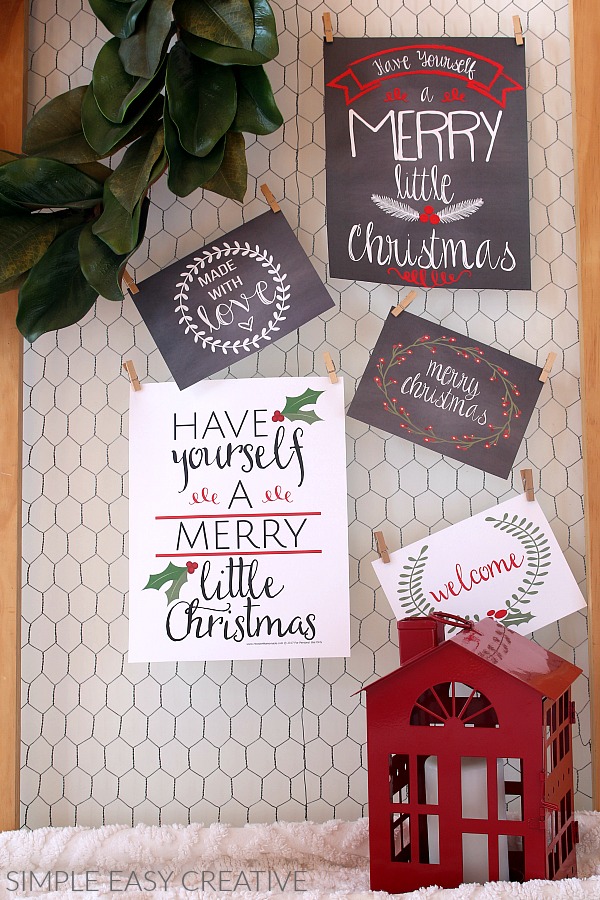 With all there is to do for the holidays – the shopping, the wrapping, the baking, decorating the tree – sometimes the small areas of our home, like the kitchen, dining room or even bedroom, go untouched!
However, adding a bit of Christmas cheer doesn't need to take a lot of time or money! These gorgeous free printables are perfect to add some cheer to your home or give them as gifts.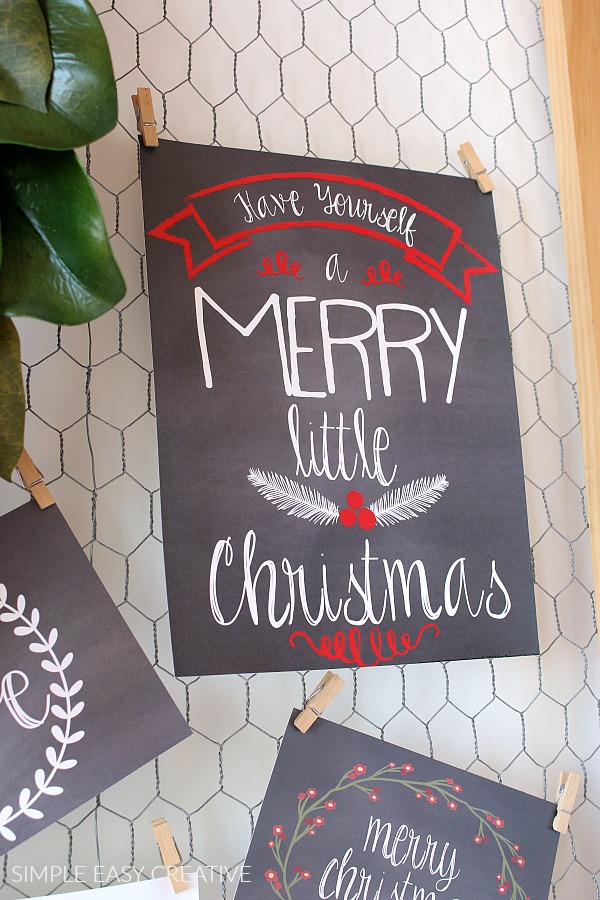 The Chalkboard Printables are super popular and fit with lots of different decorating styles. You can add them to a frame, or within minutes clip them onto the tree or decorate with them.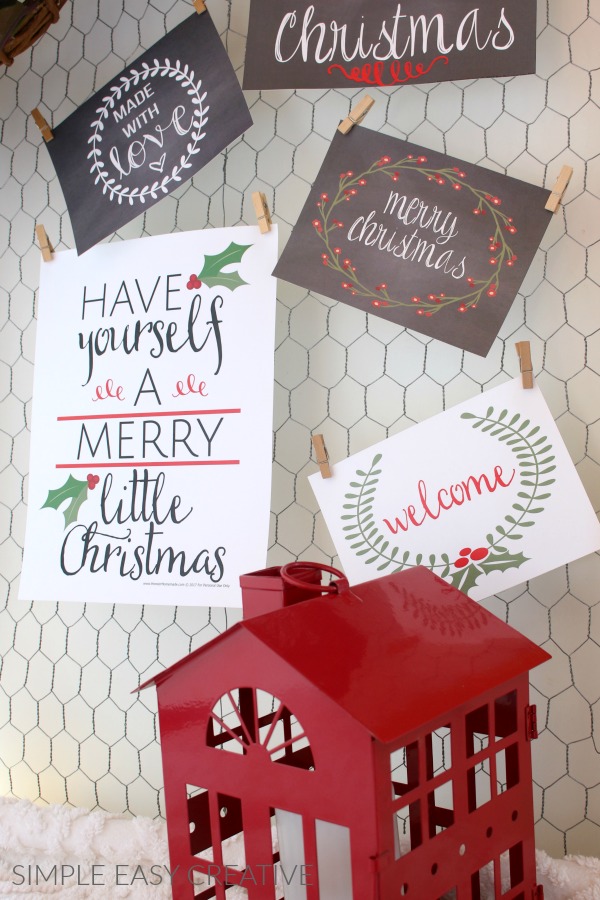 If the chalkboard look isn't your style, there is also a white version of the Christmas printables for you.
Join our Members Only Club and receive a FREE Printable each month PLUS ideas on how to use the printables!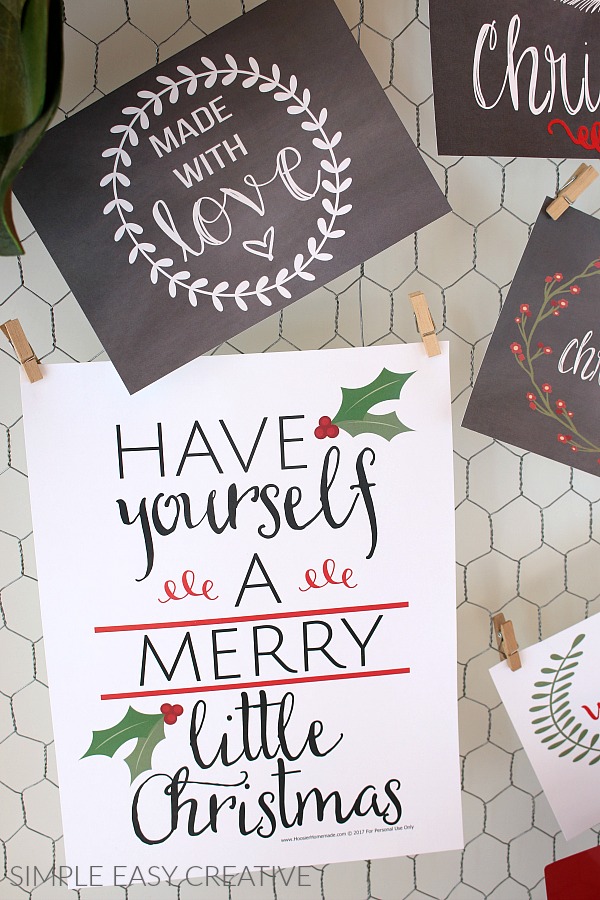 The larger prints fit on a full sheet (8.5 x 11) and the other prints are two on the same page, they measure 5×7 inches each.
If you love these Farmhouse Christmas Printables – complete your set now!
You will receive an additional 23 printables on 6 pages including –
Round Tags – you can use them for gifts, decorating or cupcake toppers

Rectangle Tags – can be used on gifts, or tucked into a food gift

Tented Cards – these can be used on your table to write names of foods, or use them on gifts

Bag Toppers – these are great for classroom treats

Recipe Cards – are perfect for Cookie Exchanges or when you give a gift of food

Decorating – 5×7 prints can framed to use for decorating or given as gifts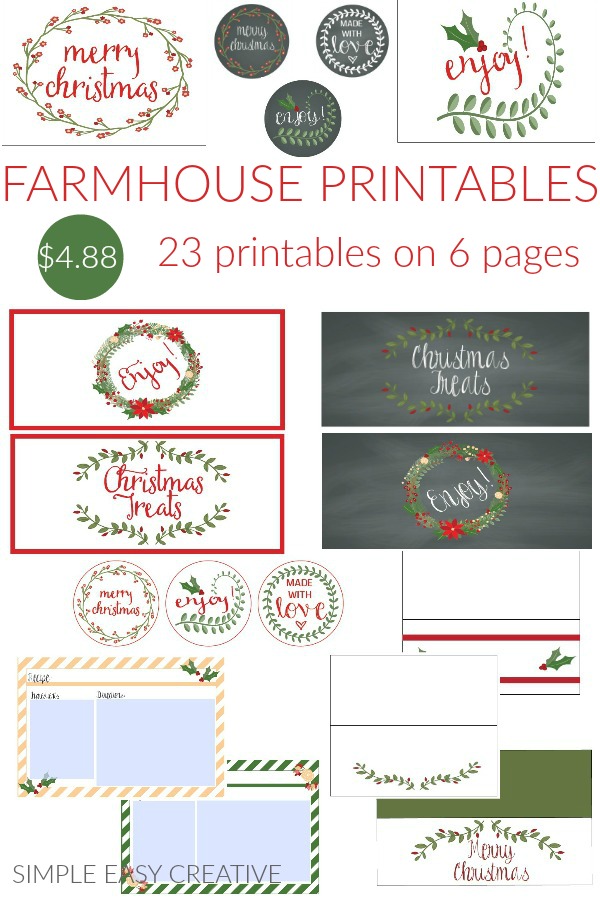 How to Print
Either of these printing options are fine. I would suggest printing them on cardstock paper, which is a little heavier than normal paper.
The first option is to print on your home printer – save the printables to your computer and then print.
The second option is to save the printables to a flashdrive, and take them to an office supply store to have them printed. Be sure to ask for them to be printed on cardstock or a little heavier weight paper.