Curling up by the fire with a good book and a mug of Hot Chocolate, is doesn't get much better than that! This rich and creamy Hot Chocolate Recipe takes only four ingredients, and goes together in minutes. Add whip cream, and other delicious toppings to make your Hot Chocolate experience one you won't forget anytime soon.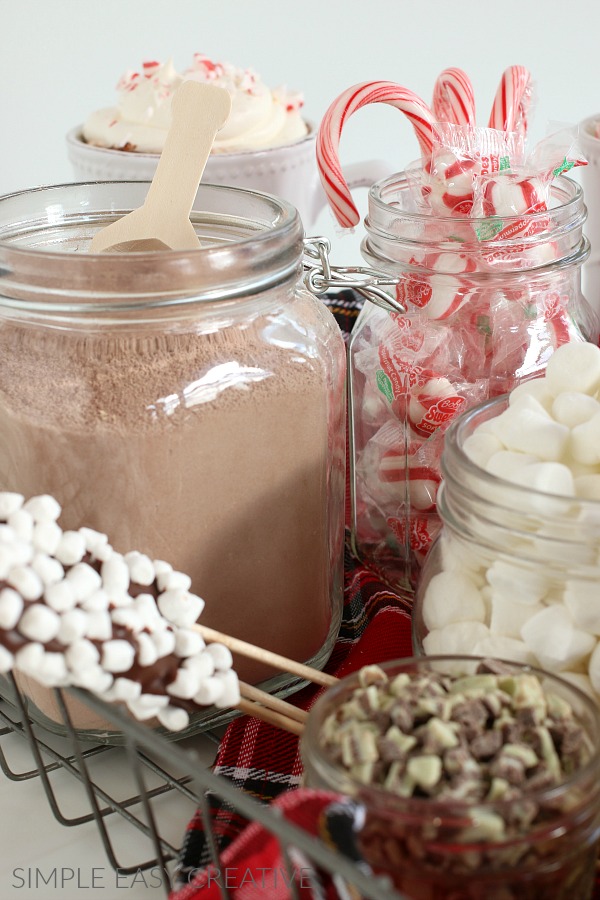 Many moons ago, when I was a little girl, my parents belonged to a camping group. They parked their camper at a local campground, and every weekend we would head there for fun, food and relaxation. I have many fond memories of those years, like the Saturday night dance in the lodge with a man that played an accordion. My dad and I would dance to all the polkas, and when he didn't have a partner, he would even dance with a chair. Fun times for sure!
Recently while going through my Mom's recipe box, I came across this Hot Chocolate Recipe Mix and it sparked an idea to start sharing nostalgic recipes with you and the email subscribers. I asked in one of the newsletters whether they would be interested and the answer was a resounding YES!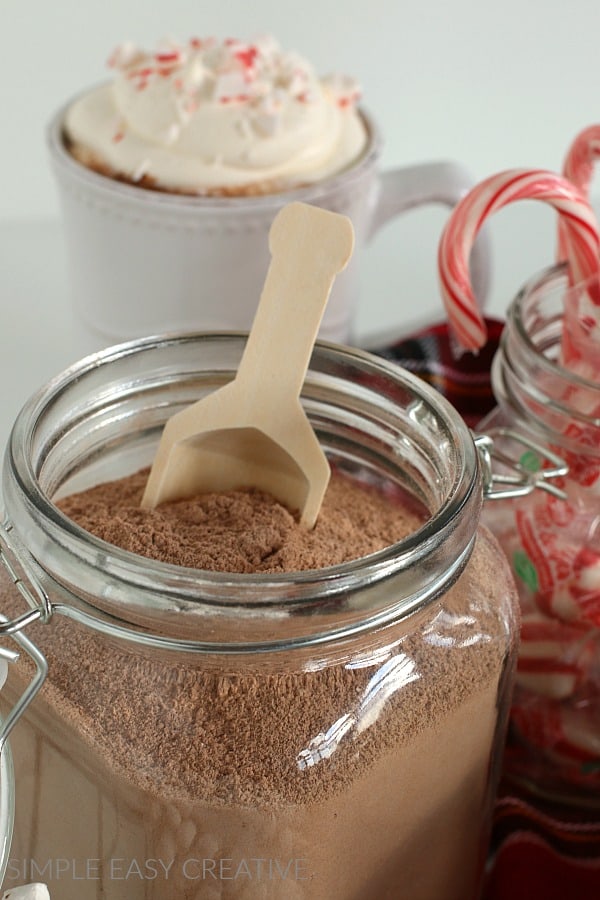 When I share recipes like spice mixes, seasonings or drink mixes, I am often asked – why not just buy it already made? It's cheaper that way.
And while yes, often times you can buy a box of hot chocolate mix or a jar of spice blend, for less money than making your own. There are a few reasons, in my opinion, that making your own is better.
Is making your own Hot Chocolate Mix better?
You can control the ingredients. No fillers or preservatives added.
You can also add more of the ingredients you like. Do you like your hot chocolate creamier or with more chocolate? Adjust the ingredients accordingly.
Make it once for the whole season – no running to the store when you run out.
It makes a great gift too! Everyone loves hot chocolate!
Hot Chocolate Recipe
All you need are four ingredients to make this hot chocolate recipe mix.
Ingredients:
Instant Dry Milk
Cocoa Powder
Coffee Creamer
Powdered Sugar
Tools:
Very large bowl for mixing
Sifter
Mason Jar or airtight container for storing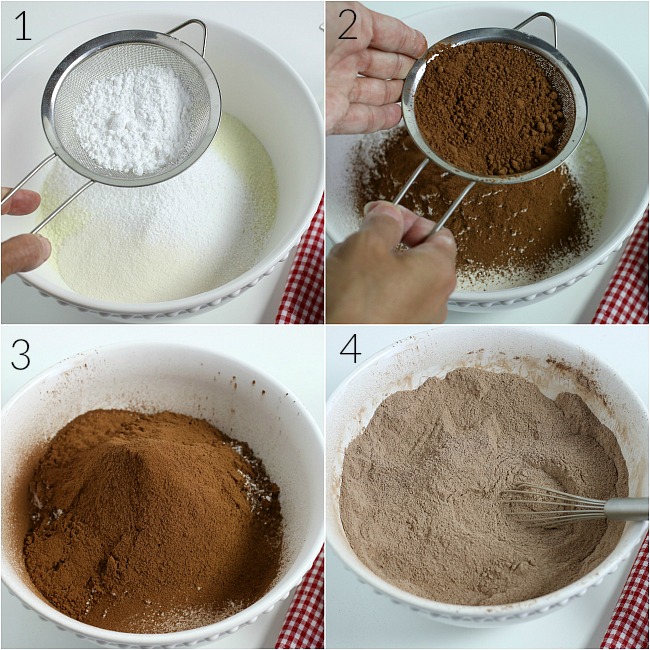 How to make Hot Chocolate Mix
Add instant dry milk and dry coffee creamer to a large bowl. Then sift the powdered sugar into the bowl. You want to do this so that there are no lumps in the mix.
Sift in the cocoa powder. Again, so there are no lumps.
If your bowl isn't large enough to hold all the ingredients, you can divide it in half, mix, then repeat the second batch.
Whisk together the ingredients.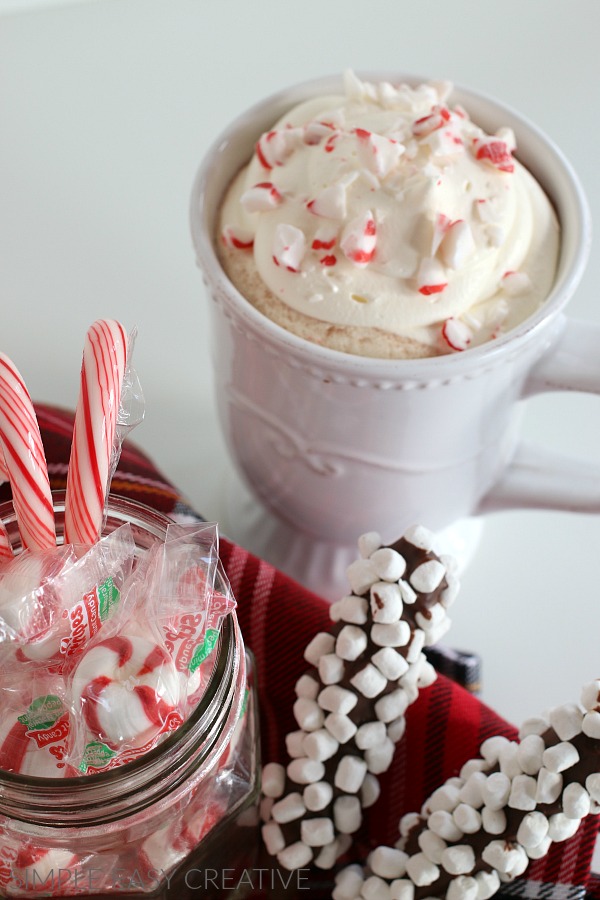 To make the hot chocolate, add 2 heaping teaspoons per cup and pour in hot water. Stir well.
Enjoy the Hot Chocolate with a whip cream and a sprinkle of crushed peppermint, or the Hot Cocoa Stirrers.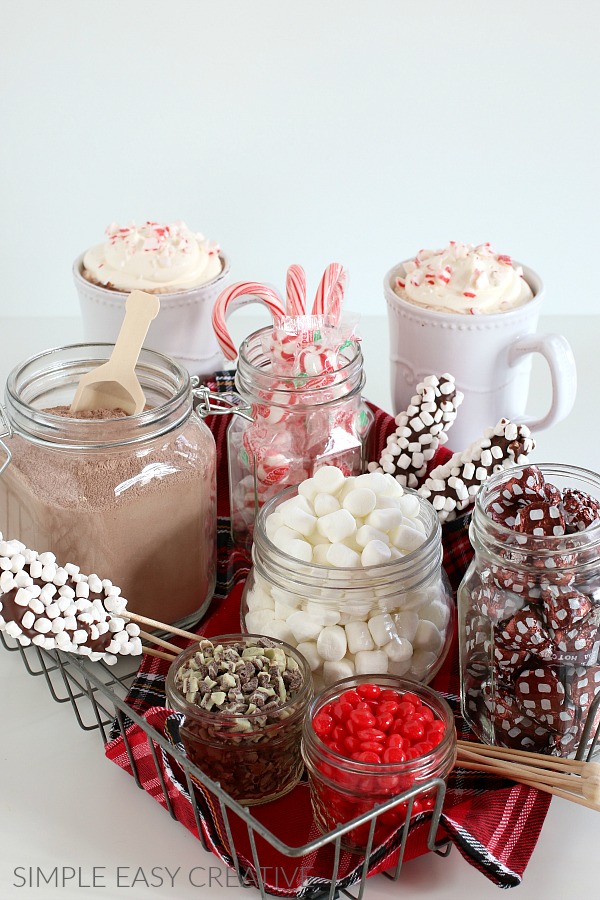 Another fun idea is to give a Hot Cocoa Basket filled with toppings to go along with the hot chocolate recipe mix. For this basket, we added the Hot Chocolate Recipe, Hot Chocolate Stirrers, Hot Cocoa Candy Kisses, Mini Marshmallows, Red Hots Candy, Andes Mints, Peppermint Balls and Candy Canes.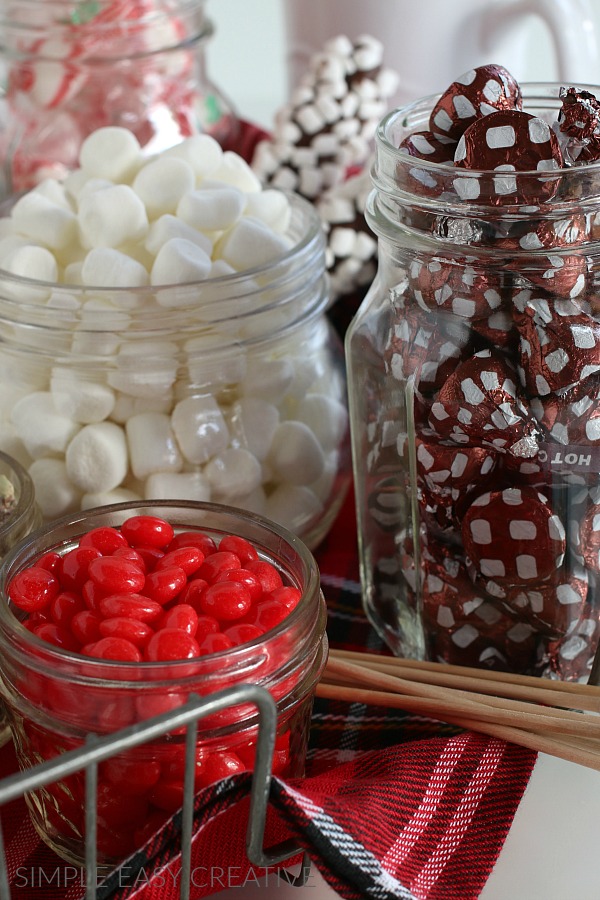 Looking for more fun ideas to use the Hot Chocolate Recipe? Click on the photo –

Hot Chocolate Recipe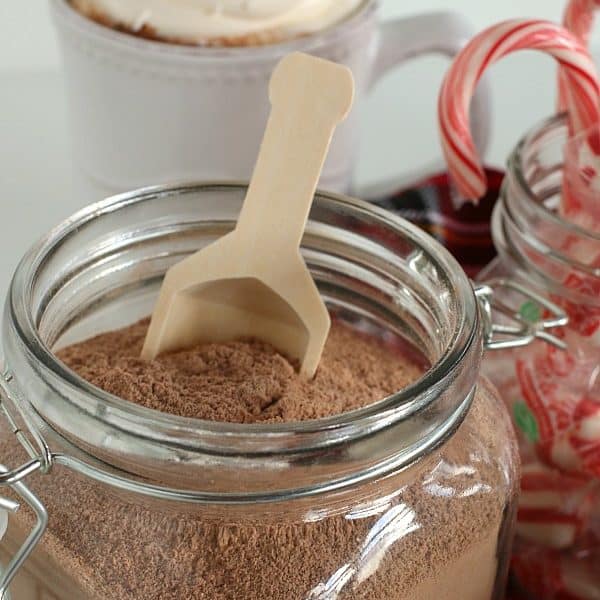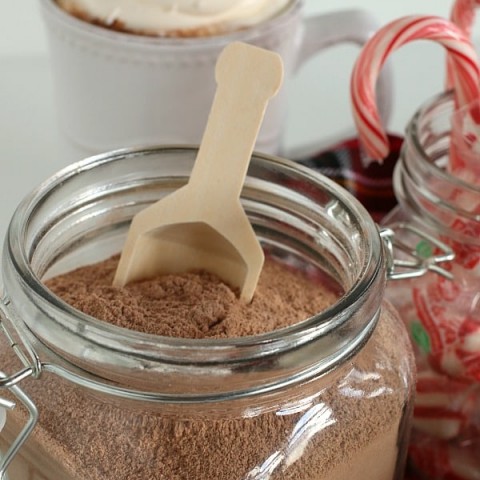 Hot Chocolate Recipe
Make your own Hot Chocolate Mix with only 4 ingredients
Ingredients
1 container (25.6 oz - that makes 8 quarts) Instant Dry Milk
1 cup unsweetened cocoa powder, sifted
2 cups powdered sugar, sifted
2 cups dry coffee creamer
Instructions
Add dry milk and coffee creamer to very large bowl
Sift in cocoa powder
Sift in powdered sugar
Whisk until well combined
Store in airtight container
Add 2 heaping teaspoons per cup, then add hot water