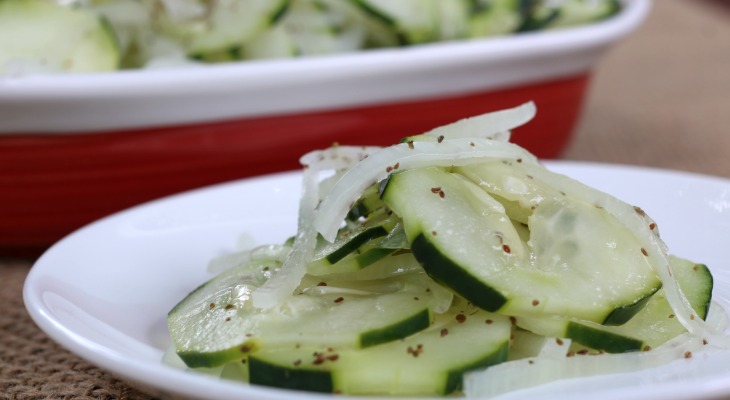 One of the best things about Summer are all the great salads you can make. They are quick, easy and refreshing in the heat. This Cucumber Salad can be made ahead and enjoyed with many different meals.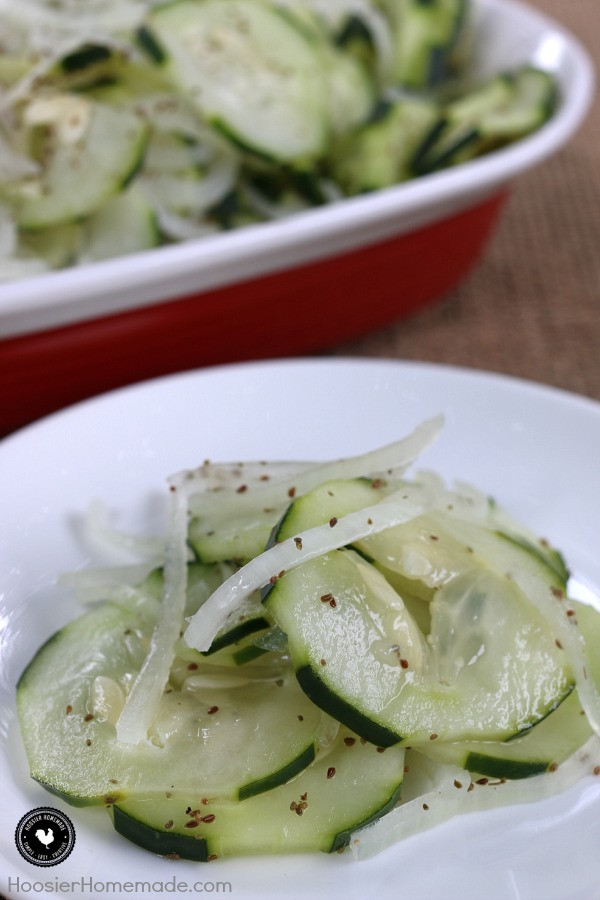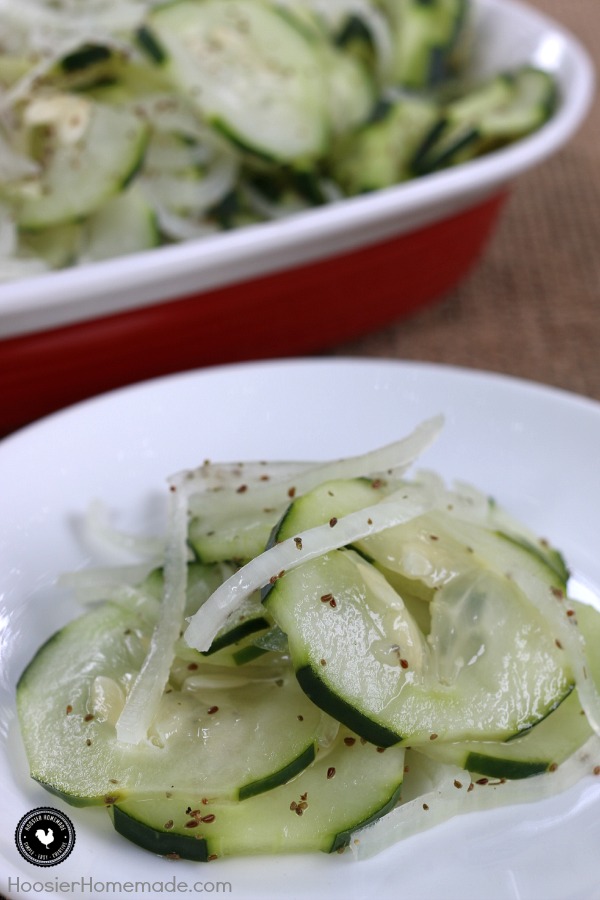 There are just some recipes that are tried and true, ones that you go back to over and over again. This Cucumber Salad is one of those recipes. It's one that I have been making for years. I have tried adding different variations to the recipe like peppers, but we really just love the original. It's best when made ahead, and the salad can set in the refrigerator for a few days before serving.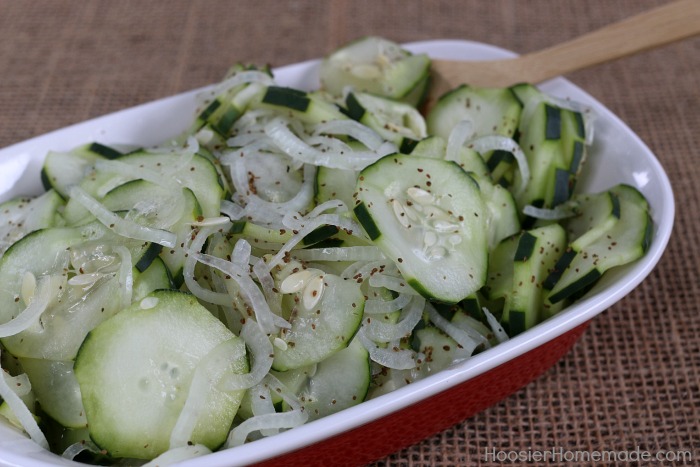 My Mom used to make this salad all the time, especially when there were lots of cucumbers to harvest in the garden. I don't remember if my Mom ever canned it to enjoy during the Winter months, but I bet you could.
Besides the cucumbers and onions, there are two secrets to this Cucumber Salad recipe – 1) a mixture that is boiled on the stove that marinades the vegetables and 2) celery seed adds a lot of flavor to the salad.
The marinade that is boiled is very simple – vinegar, water and this time I used Truvia Spoonable Natural Sweetener for a less sugar option. I like to cut back whenever I can. I've shared my love for Truvia with you many times, whether you are adding it to fruit for the Berry Ice Cream Floats, Lemon Drop Cookies or even Cinnamon Pecan Quick Bread, the list goes on and on.
Oddly enough, the addition of celery seed and salt packs a real punch in the flavor of this salad.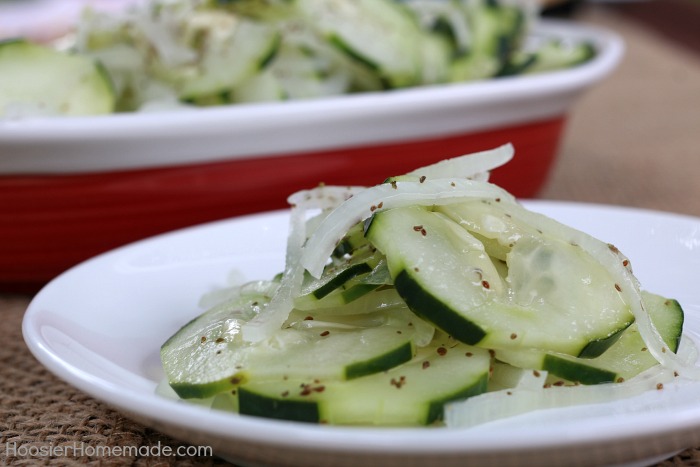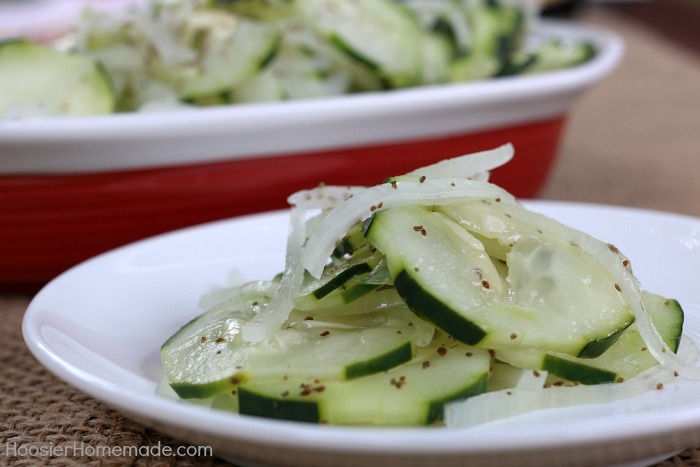 The nice thing about the salad, while we love it during the Summer, you can easily make it during the Winter too, especially when you are craving a little taste of Summer.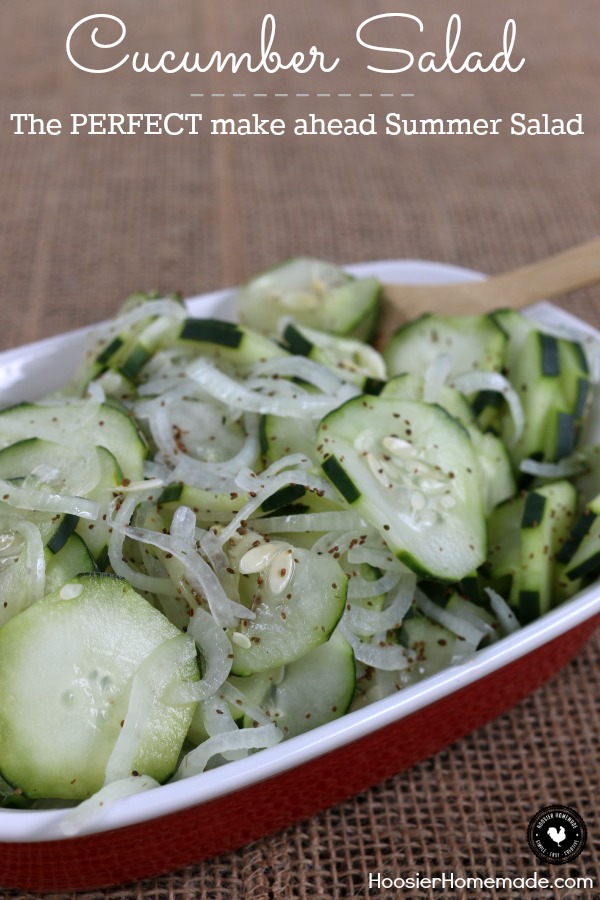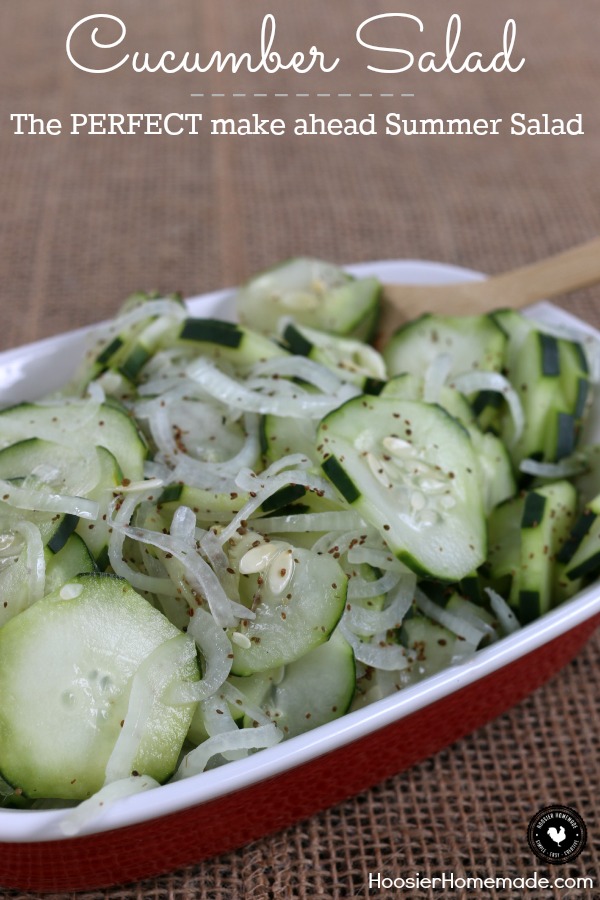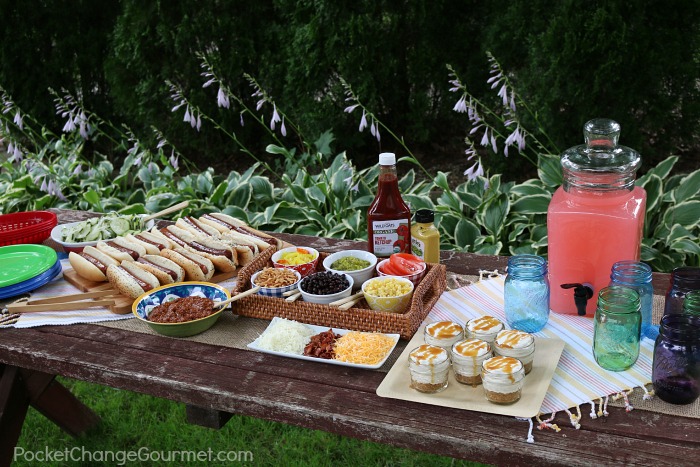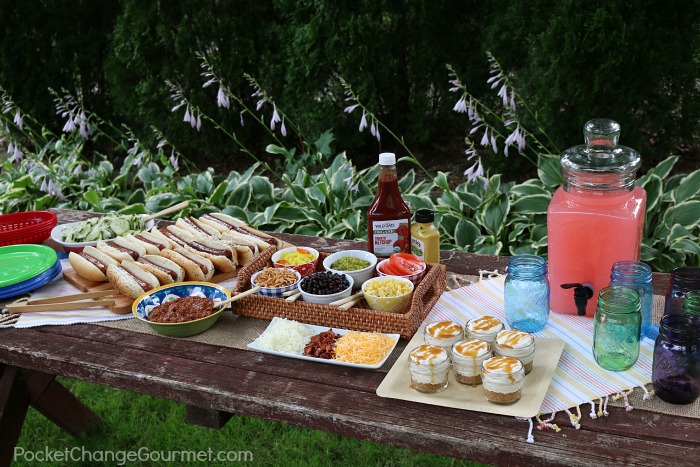 We recently served the Cucumber Salad for a Summer Cookout! We have tips for planning the perfect Summer Cookout over on Pocket Change Gourmet.
Cucumber Salad
Just a few simple ingredients and your are on your way to the perfect Summer salad.
Ingredients
3-4 cucumbers, thinly sliced
1 medium onion, thinly sliced
1 tablespoon celery seed
1 teaspoon salt
1 cup vinegar, white distilled
1/2 cup water
6 tablespoons Truvia Spoonable Natural Sweetner
Instructions
Slice cucumbers and onions and place in large bowl
Sprinkle on celery seed and salt
In a small saucepan, bring vinegar, water and Truvia to boil and stir until Truvia is dissolved
Carefully pour mixture over cucumbers and mix well
Place in airtight container, cover and seal
Place in refrigerator
Can be made up to 3 or 4 days before serving
Notes
You can use regular sugar instead of Truvia, you will need 3/4 cup sugar
Try one of these recipes using Truvia Spoonable, Truvia Baking Blend or Truvia Brown Sugar Blend…
Follow Truvia on Pinterest, Facebook, Twitter and You Tube