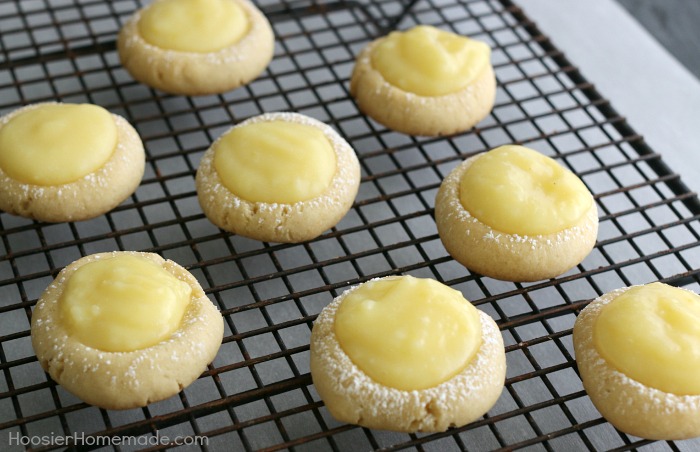 These buttery cookies filled with homemade lemon curd are the perfect Spring treat! Serve these Lemon Drop Cookies with your Easter dinner, a Spring baby shower or a delicious treat for a weeknight dessert.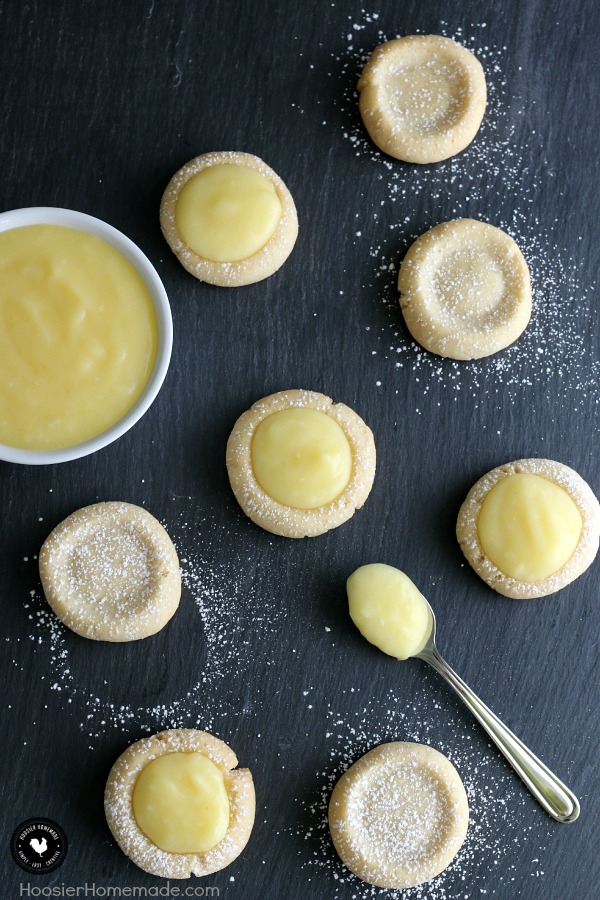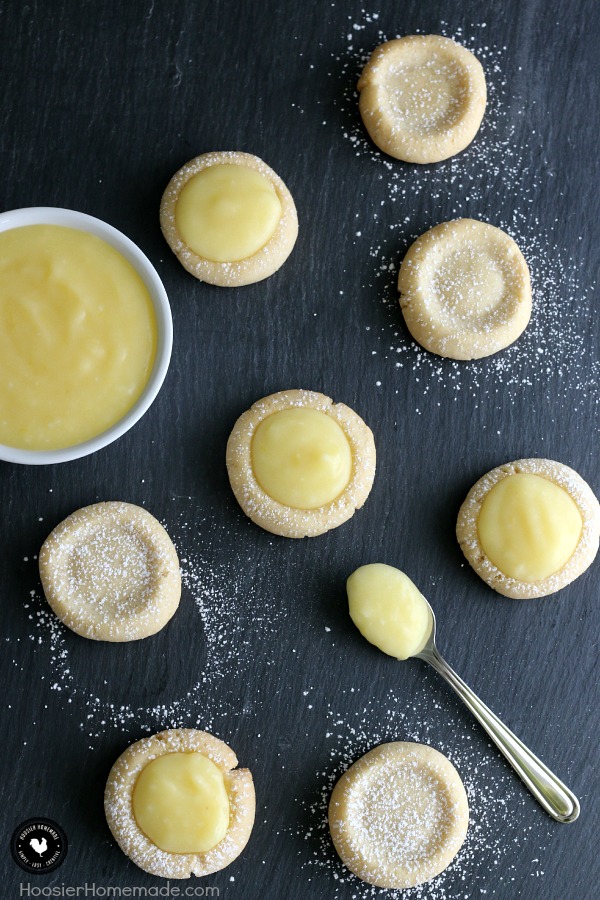 The lemon curd in these cookies taste similar to Lemon Drops. Do you remember those lemon shaped candies? They are so delicious, and give you that little punch of sour right behind your ear. You know what I mean, when it's so sour it makes you twinge a little. But so delicious you can't stop eating them!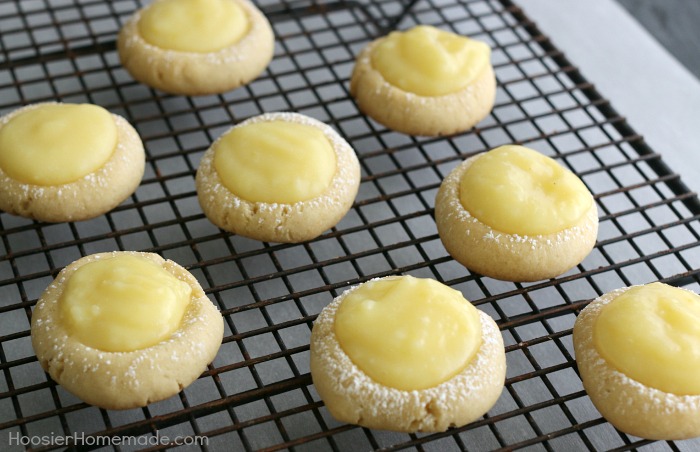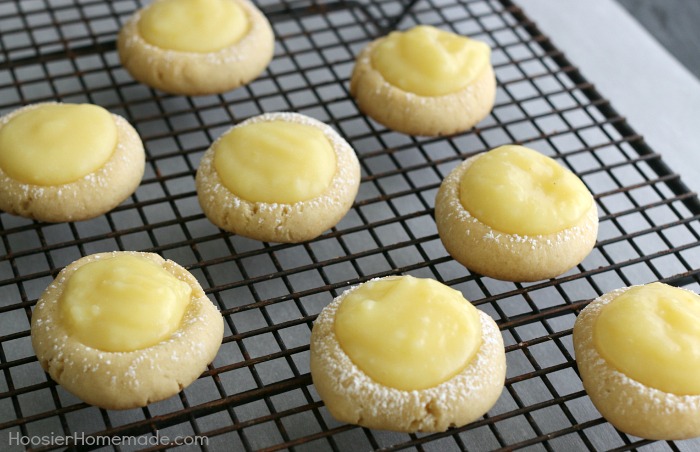 These cookies start with a basic butter cookie. A simple mixture of butter, flour, an egg yolk, vanilla, and salt. Instead of sugar, I used Truvia Baking Blend, it's a sugar substitute blend of zero-calorie Truvia natural sweetener and sugar then packaged in a product that's designed for easy, at-home baking. It also can be substituted for sugar in any recipe by simply using half as much Truvia Baking Blend as you would sugar.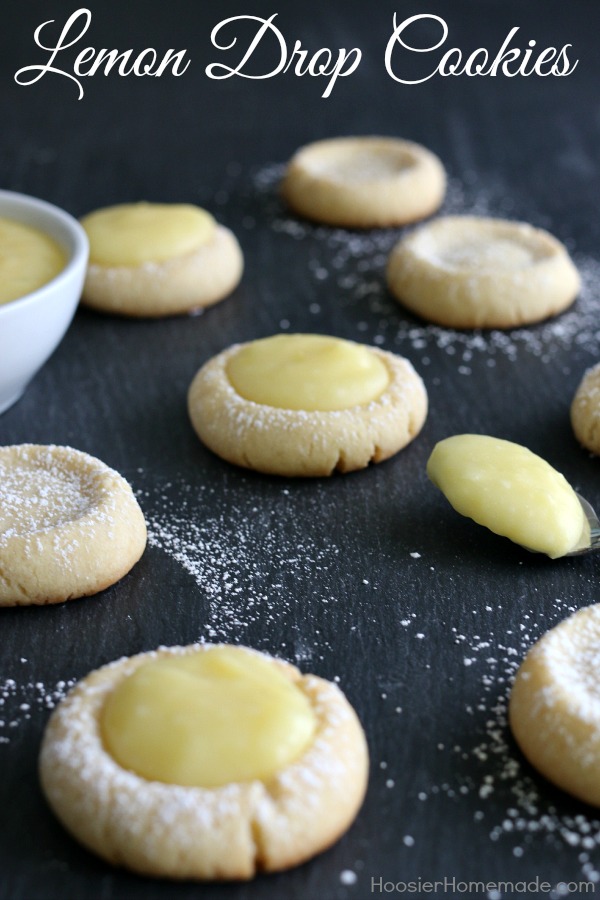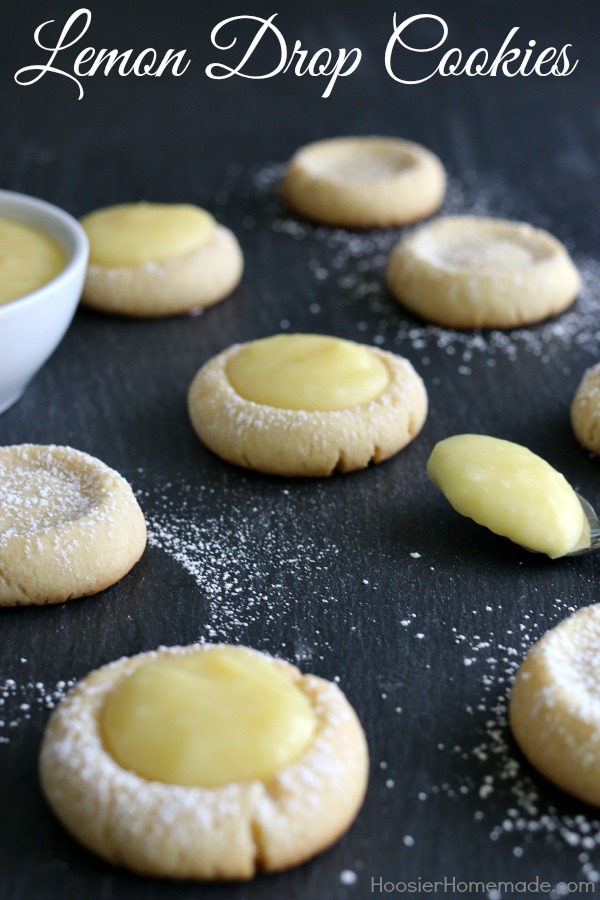 The Homemade Lemon Curd has lemon juice and zest from 2 lemons, eggs, butter, and again Truvia to cut back on the calories. This time though I used Truvia Spoonable Natural Sweetener. The lemon curd does pack a punch of flavor, so you can certainly add a little more Truvia to suit your taste.
The mixture is cooked on the stove and comes together in about 10 minutes. The key to know when it's done is when the curd sticks to the back of the spoon. It should be thick, but not too thick.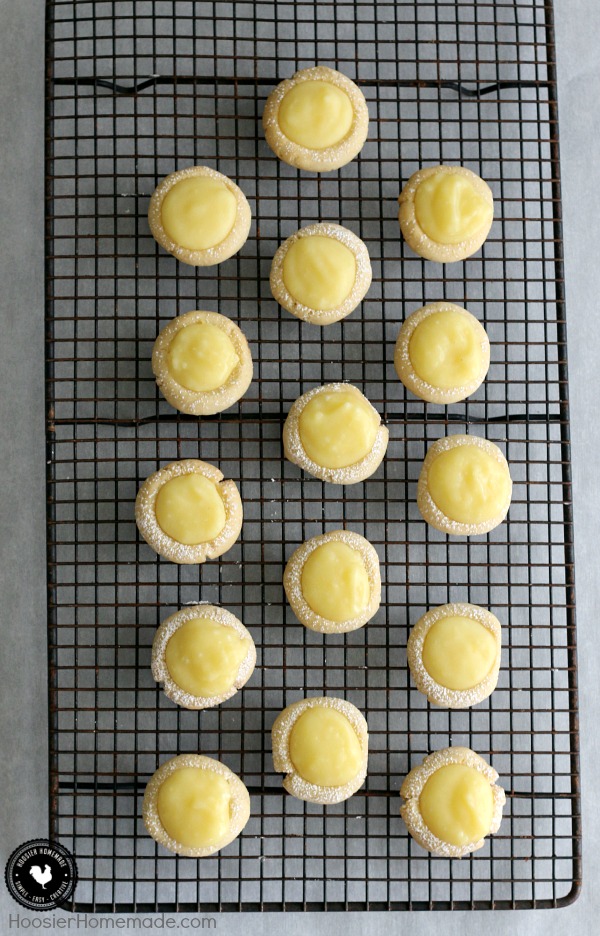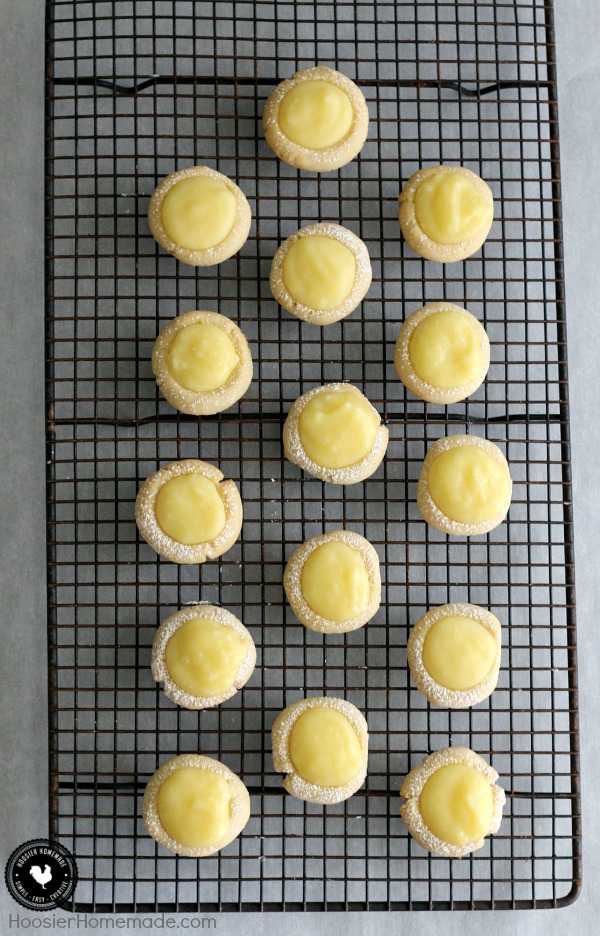 You may also like these low calorie Spring Desserts.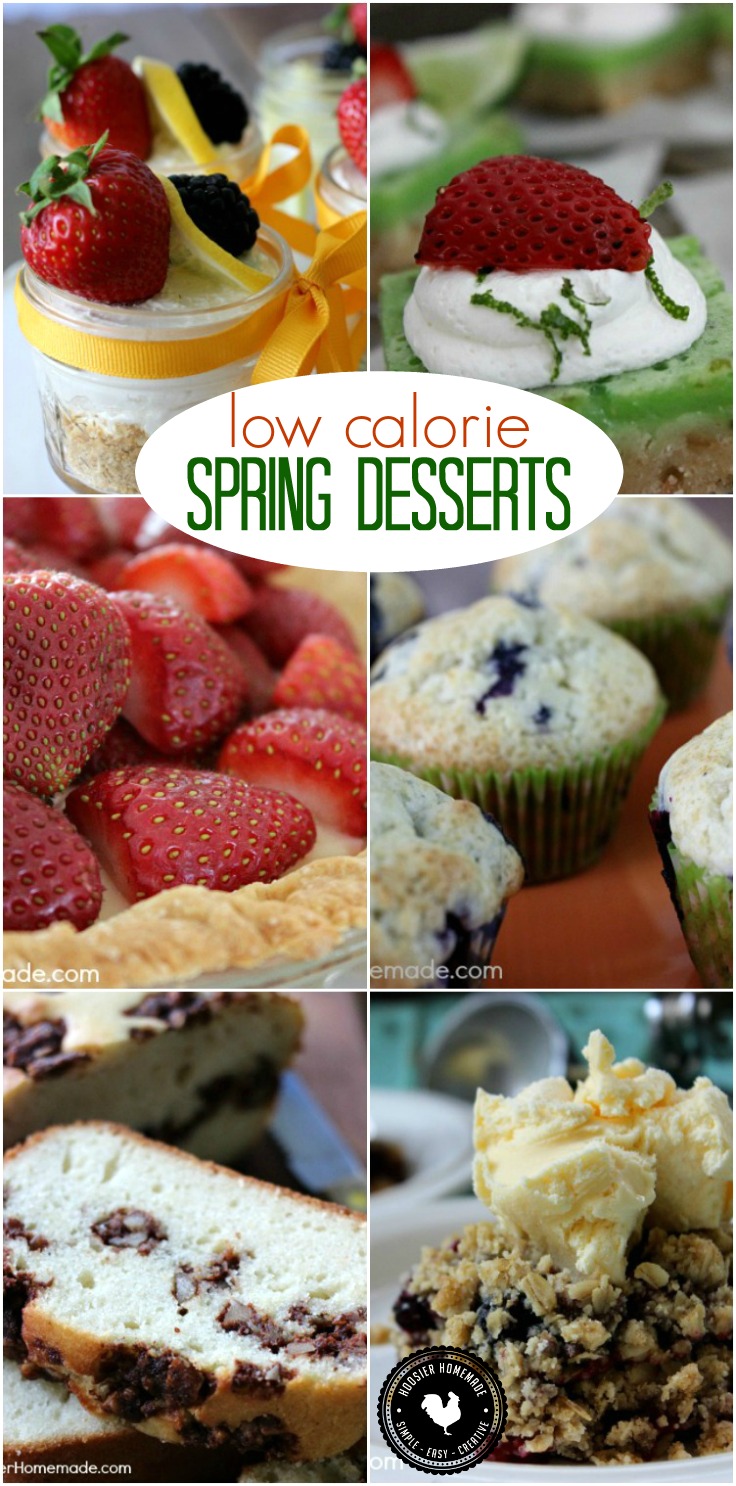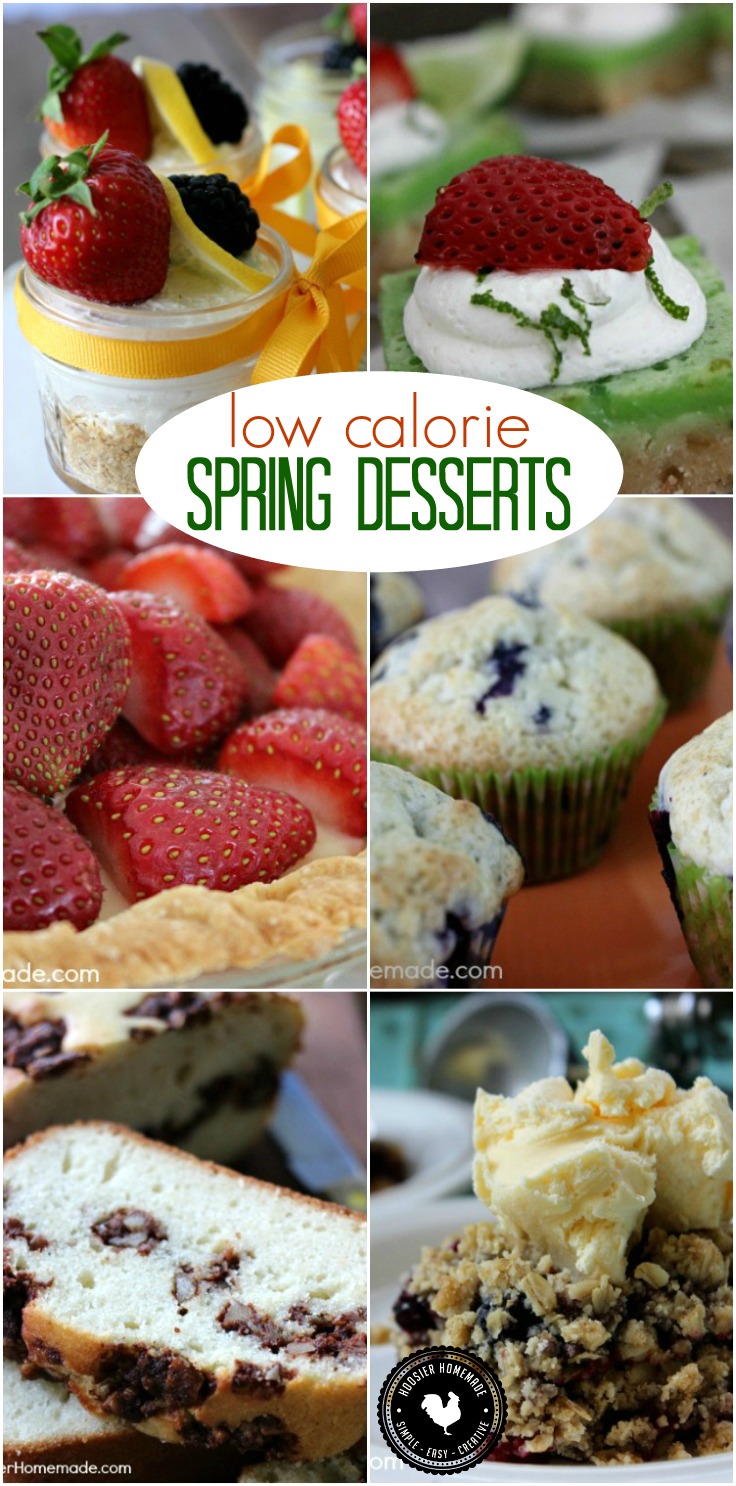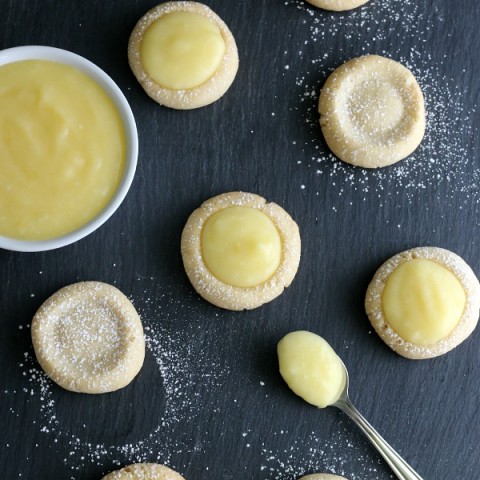 Lemon Drop Cookies
Buttery cookies filled with homemade lemon curd
Ingredients
Cookies
1/2 cup Butter, softened (real butter, not margarine)
2 tablespoons Truvia Baking Blend
1 Egg Yolk
1 teaspoon Vanilla
11/4 cup Flour
1/4 teaspoon Salt
Lemon Filling
Juice & grated rind of 2 large lemons
1/2 cup Truvia Spoonable Natural Sweetener
2 eggs, beaten
2 Tablespoons Butter, melted
Instructions
Cookies
Preheat oven to 325 degrees.
Combine butter, Truvia Baking Blend, egg yolk and vanilla in large bowl, beat until well mixed.
Add flour and salt, beat well.
Shape dough into 1 inch balls.
Place on greased or parchment paper lined cookie sheet.
Make indentation in center of each cookie with thumb or back of spoon.
Bake for 10 – 12 minutes or until lightly golden.
Remove from cookie sheets and let cool.
Lemon Filling
When grating lemon, be careful not to get any white part, it's bitter.
Combine all ingredients in a small saucepan on stove
Simmer until thickened, about 10 minutes or until mixture sticks to the back of a spoon, chill.
Spoon a small amount of filling onto the cookie and sprinkle with a dusting of powdered sugar if desired
You may have some filling leftover over
Try one of these recipes using Truvia Spoonable, Truvia Baking Blend or Truvia Brown Sugar Blend…
Affiliate Links Used.