Easy to make Blueberry Muffins that are bursting with blueberries. Perfect for Sunday brunch yet easy enough to make during the week. This classic recipe is one that I have been using for many years, today I made it lighter with fewer calories.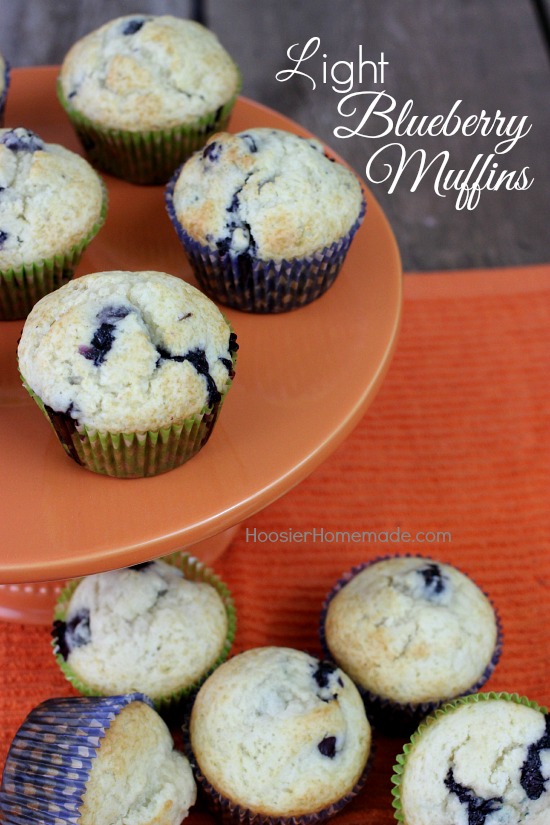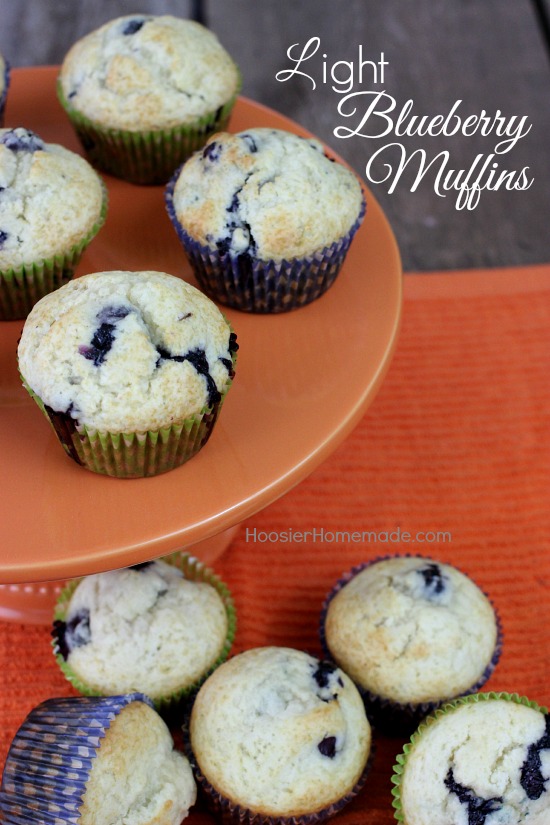 This recipe is brought to you by Truvia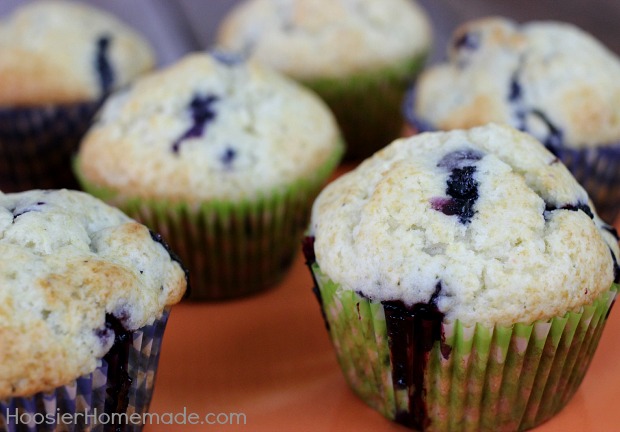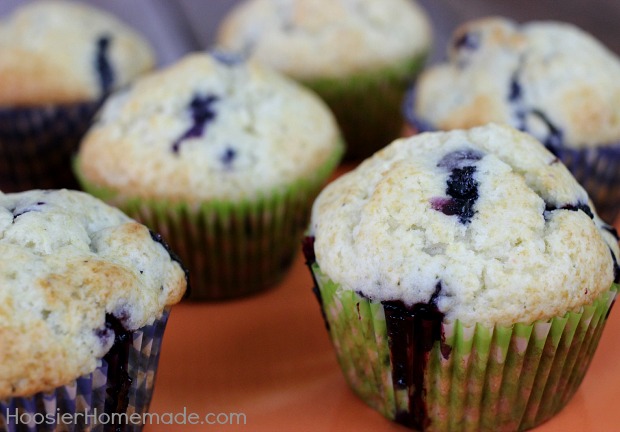 This Blueberry Muffin recipe is so easy you don't even need a mixer, in fact it's better to mix muffins by hand. Over mixing makes muffin batter tough.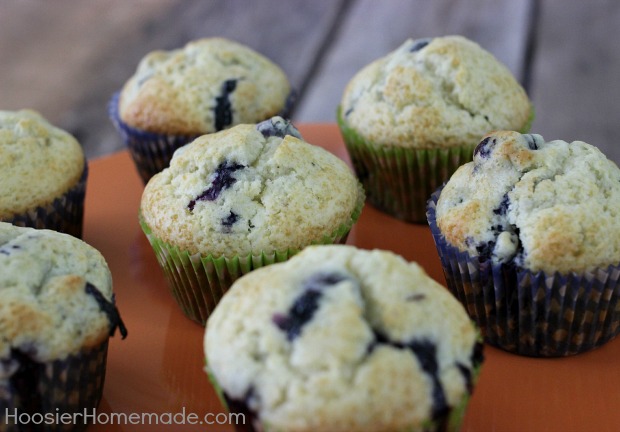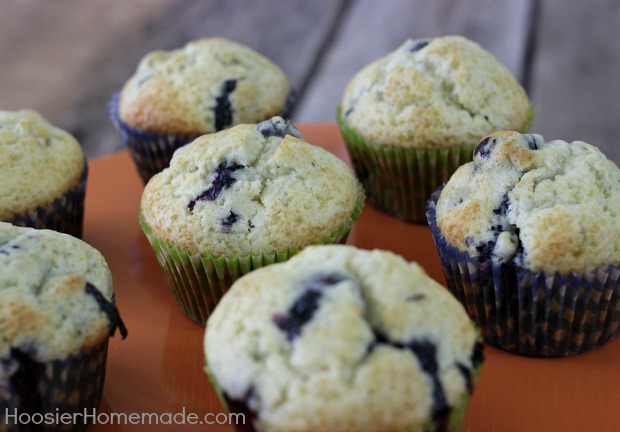 Last month I shared Berry Cobbler made lighter with Truvia Baking Blend. Sticking with the classics, I decided to give our family favorite, Blueberry Muffin recipe a little makeover as well. With Easter coming, these Blueberry Muffins would be perfect to serve for brunch!
Let's get baking…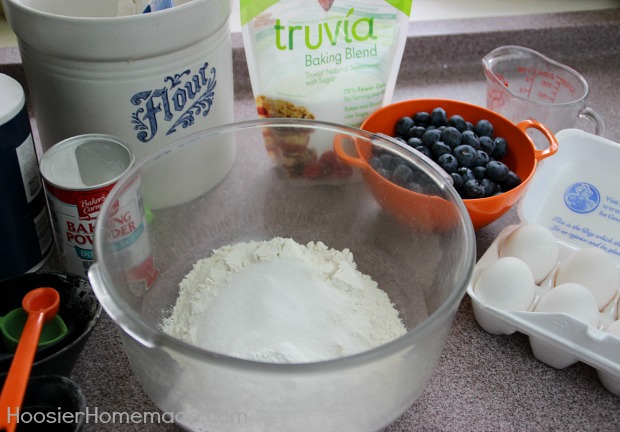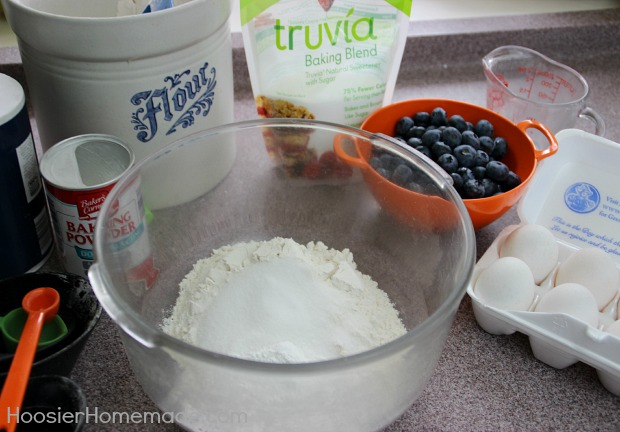 You will need simple ingredients – Flour, Truvia Baking Blend,  Baking Powder, Salt, 1 Egg, Oil, Milk and of course Blueberries. Truvia Baking Blend is a sugar substitute blend of zero-calorie Truvia natural sweetener and sugar then packaged in a product that's designed for easy, at-home baking. It also can be substituted for sugar in any recipe by simply using half as much Truvia Baking Blend as you would sugar.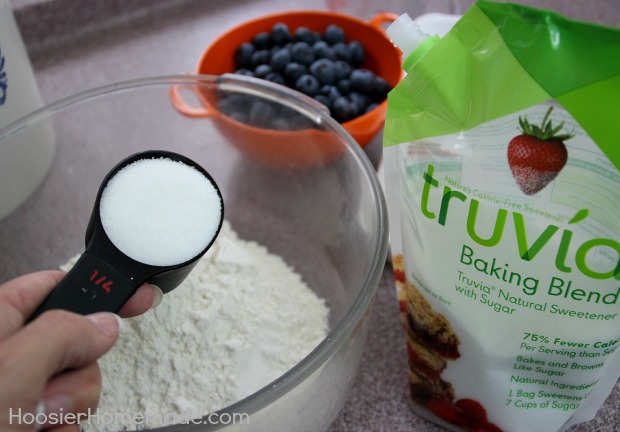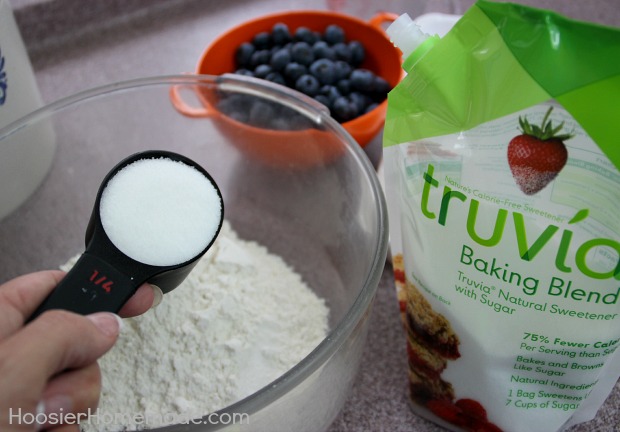 In a large bowl, combine the dry ingredients.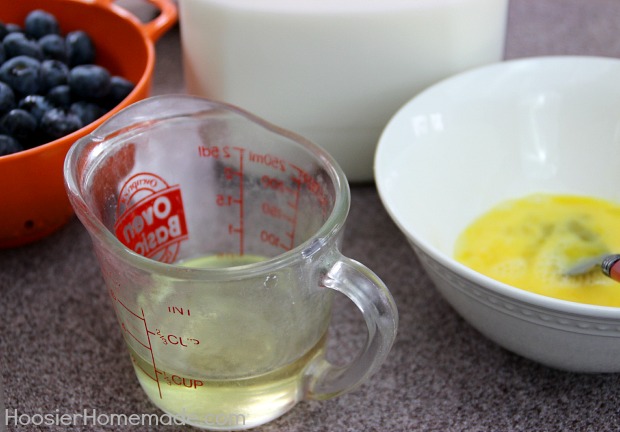 The wet ingredients are mixed a little different than you normally do. First add the oil to a 1 cup measuring cup and whisk the egg in a bowl.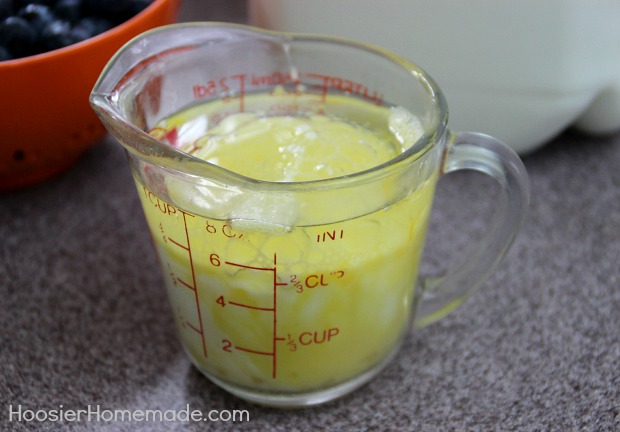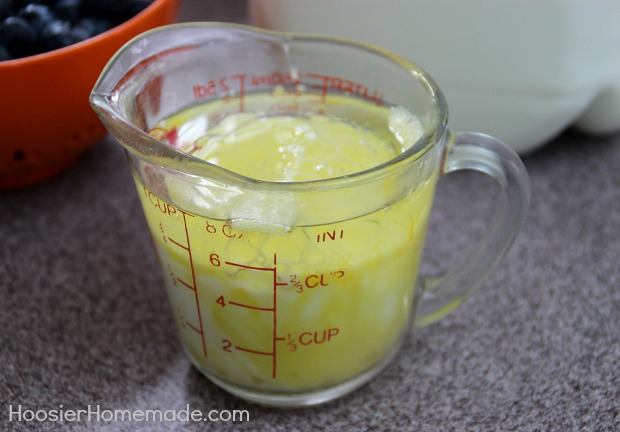 Then add the egg to the oil and fill the rest of the measuring cup with milk until it reaches 1 cup.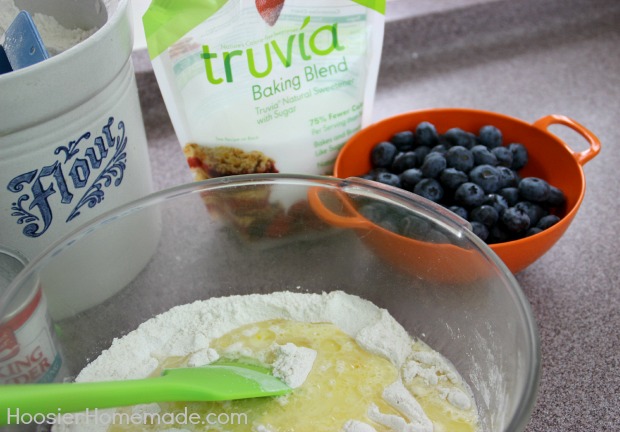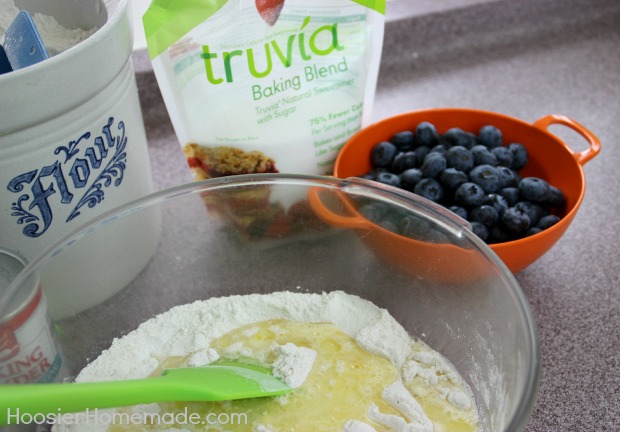 Add the wet to dry ingredients and stir just until combined. Be sure to not over mix.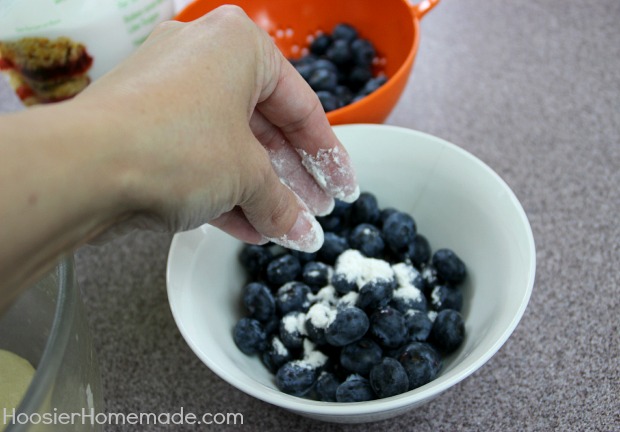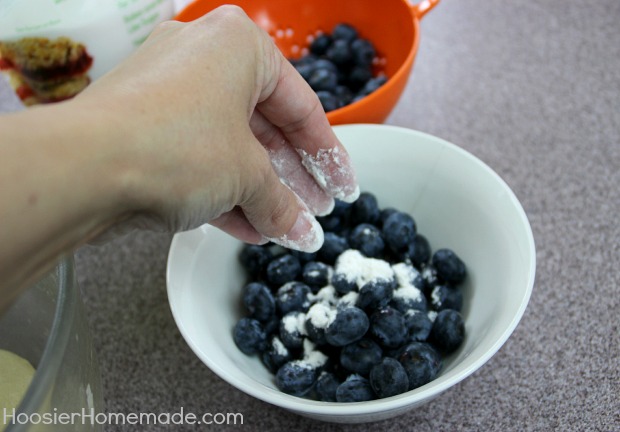 Here's another trick I always do when I add blueberries to batter, add just a pinch of flour and toss to coat the berries. This keeps the berries from sinking to the bottom of the muffin.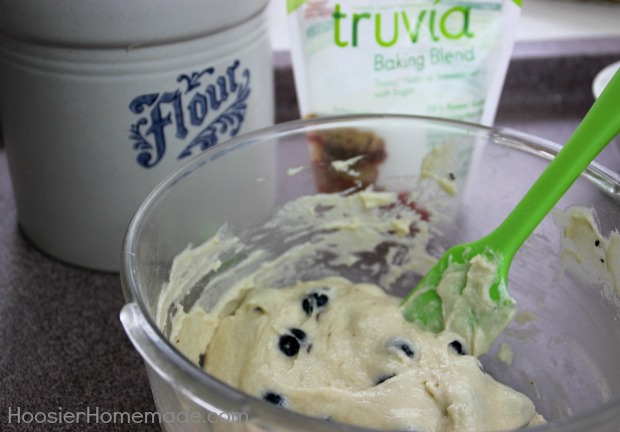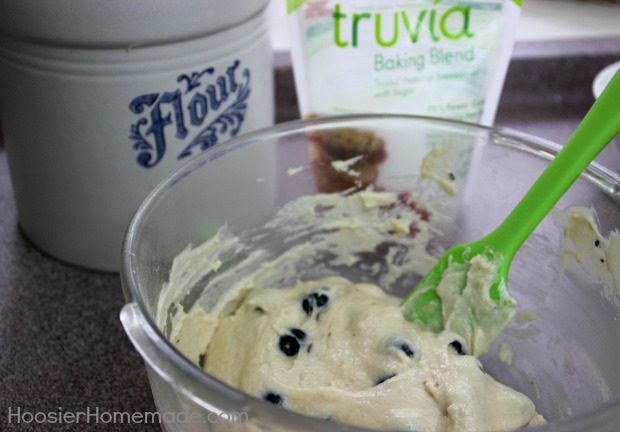 Then gently fold the blueberries into the batter. And fill the muffin tin with about 2/3 full of batter.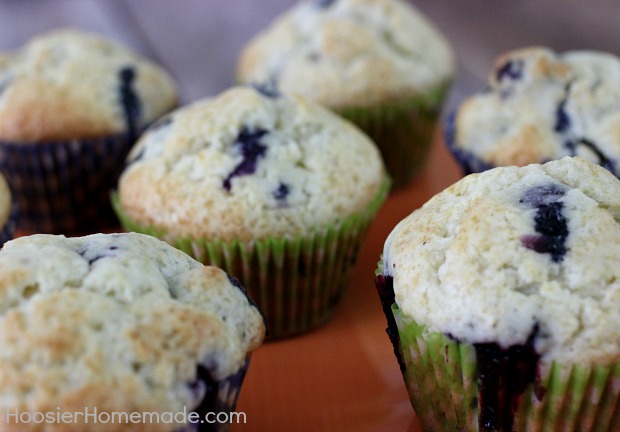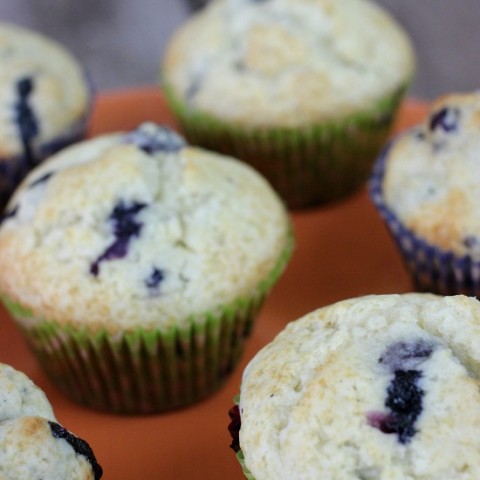 Light Blueberry Muffins
Yield:
8-10 reg size muffins
Special enough for Sunday brunch yet easy enough for a weekday breakfast. Recipe from HoosierHomemade.com
Ingredients
1 1/2 cup flour
1/4 cup + 2 tablespoons Truvia Baking Blend
1/2 teaspoon salt
2 teaspoons baking powder
1/3 cup oil
1 egg, beaten
1/3 cup milk
1 cup blueberries, fresh or frozen are fine
Instructions
Preheat oven to 400 degrees. Place liners in muffin tins, set aside
Whisk together dry ingredients
Pour oil into 1 cup measuring cup, beat egg and add to cup, fill with enough milk to measure 1 cup, beat until mixed well
Add to dry ingredients
Combine, just until all ingredients are incorporated, don't overmix
Place washed berries in a bowl
Add a pinch of flour
Coat berries with flour, I do this so the berries don't sink to the bottom of the muffin
Add to muffin mixture
Fold berries in gently
Fill liners about 2/3 full. Bake for about 15-20 minutes or until a toothpick inserted in the center comes out clean
Looking for more recipes using Truvia Baking Blend? Here are the ones I have shared…