Cobblers and crisps are one of most versatile desserts. You can make them ahead, serve them warm or cold, take them to potlucks or serve them at a dinner party. And honestly, I have never met a person who didn't love cobbler.
This Simple Berry Cobbler starts with frozen fruit, but you could certainly use fresh if you want. It's also exactly what the title says…simple. It went together in about 3 minutes, into the oven and done by the time dinner was over.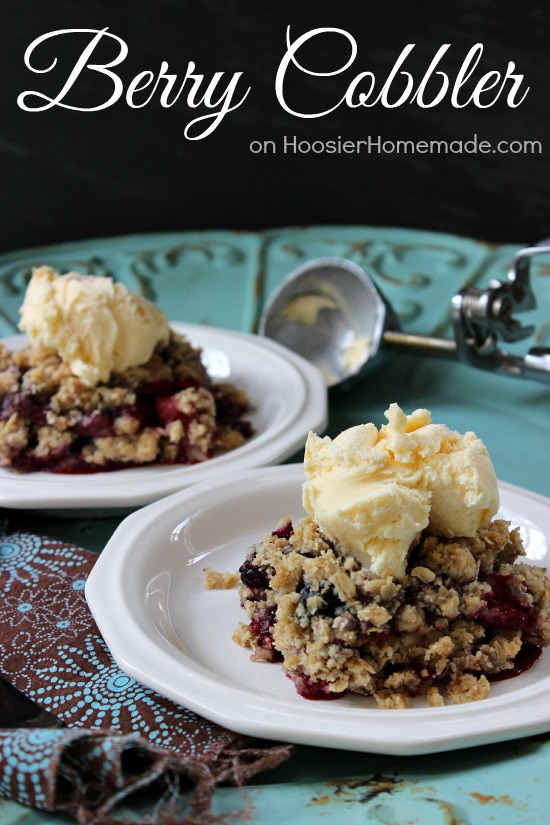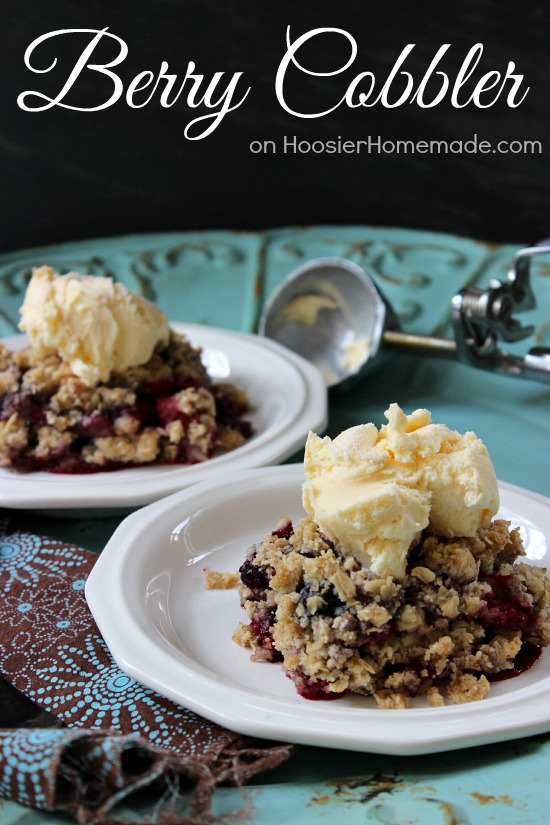 This recipe is brought to you by Truvia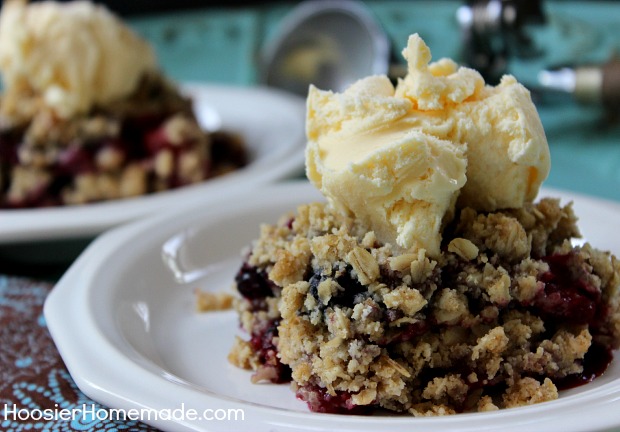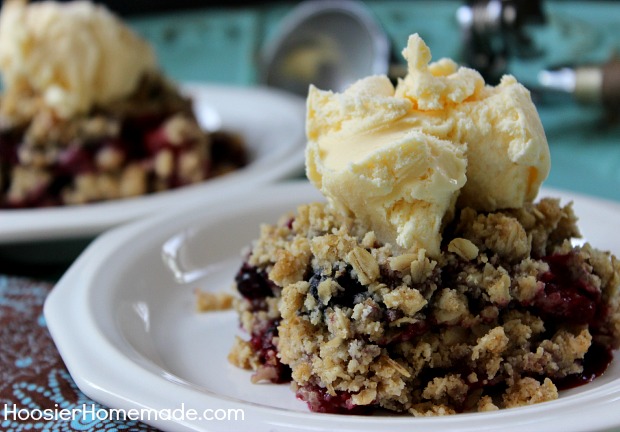 I remember my Mom serving Cobbler or Crisp quite often, especially after a Sunday dinner. My favorite is Blueberry Crisp, but following close behind is Banana Bread Cobbler.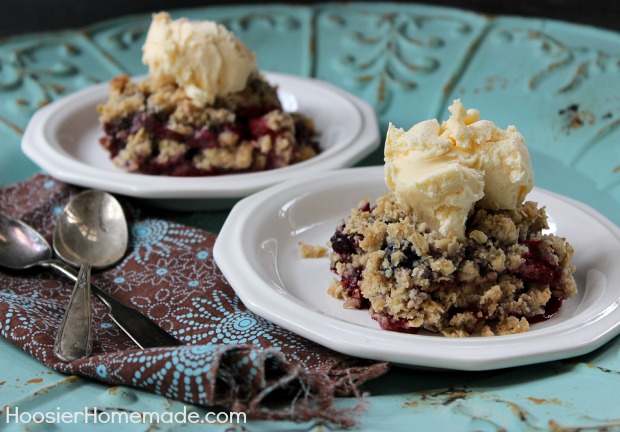 It's great to be able to cut back on calories any chance possible, because I really don't want to give up dessert. This Berry Cobbler is made with Truvia Baking Blend, a sugar substitute blend of zero-calorie Truvia natural sweetener and sugar then packaged in a product that's designed for easy, at-home baking. It also can be substituted for sugar in any recipe by simply using half as much Truvia Baking Blend as you would sugar.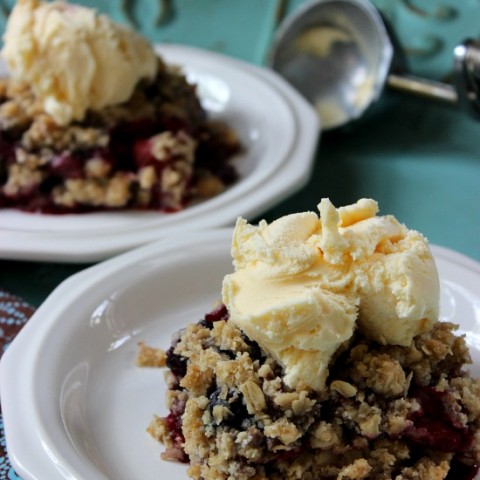 Simple Berry Cobbler
Simple dessert that uses frozen or fresh fruit, and has fewer calories. Recipe on HoosierHomemade.com
Ingredients
1 bag (16 oz) Frozen Mixed Fruit with Black & Red Raspberries, Blueberries and Strawberries
1/8 cup Truvia Baking Blend
1/2 cup oats, uncooked – long cooking or quick
1 cup biscuit baking mix – Homemade Biscuit Mix Recipe here
1/8 cup Truvia brown sugar, packed - Recipe Here
1/2 teaspoon cinnamon
1/4 cup butter
Vanilla Ice Cream – optional, but highly recommended
Instructions
In a small bowl, combine oats, baking mix,Truvia brown sugar and cinnamon
Cut in butter with a fork or pastry blender (note: you can also put ingredients in the food processor and blend)
Preheat oven to 350 degrees and lightly spray a 8×8 baking dish with cooking spray
Pour frozen fruit into baking dish, sprinkle with Truvia Baking Blend
Sprinkle oat mixture over fruit evenly
Bake at 350 degrees for about 30 minutes or until fruit is bubbly and top is golden brown
Serve with Vanilla Ice Cream is desired
Looking for more recipes using Truvia Baking Blend? Here are the ones I have shared…