Easy to make, one bowl quick bread, this Blueberry Orange Bread is full of flavor, bursting with fresh blueberries and has less sugar too!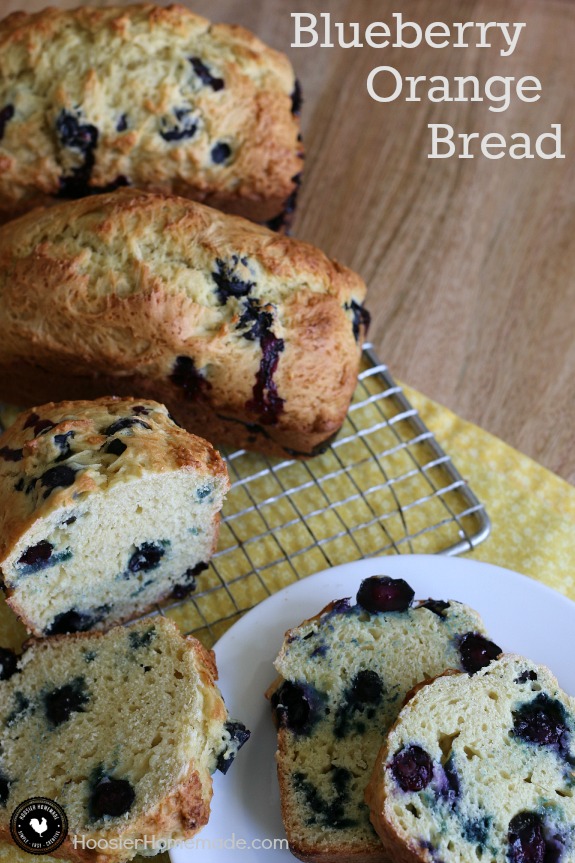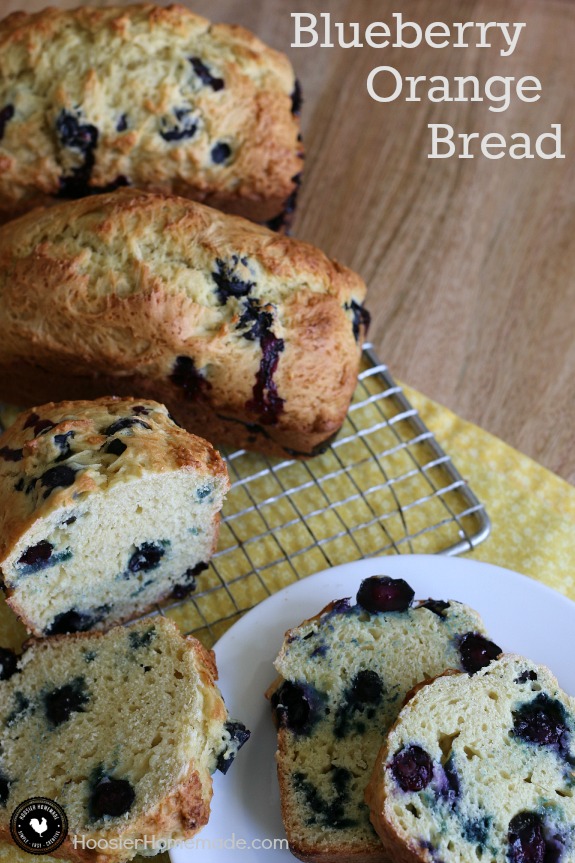 As we long for Spring to arrive, we still have plenty of chilly days here in Indiana. Baseball season started last weekend, so the car is stocked with plenty of blankets and extra sweatshirts. We even bought a portable heater to use this year. I'm not really sure why we haven't bought one before this. You would think after 18 years of going to games, we would have thought about it sooner.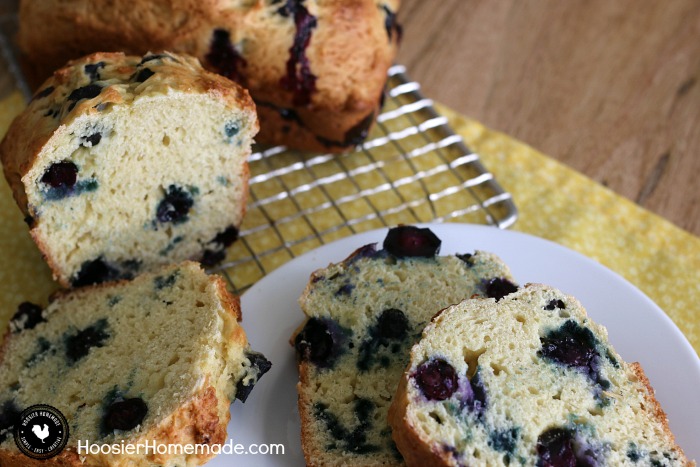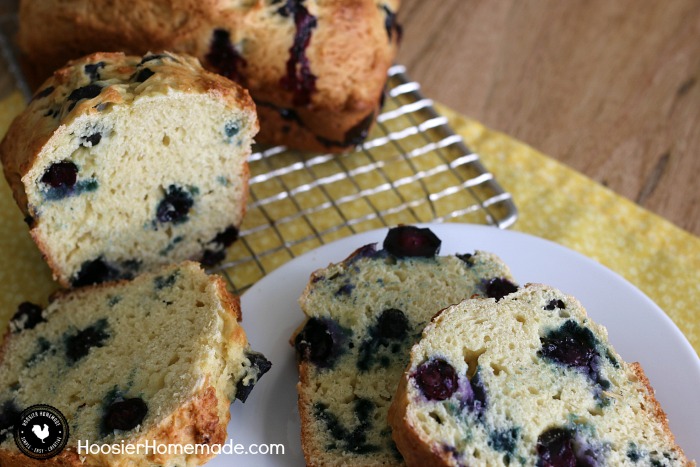 There are some quick breads that are moist, and some that are dense. This Blueberry Orange Bread is full of flavor, but it's definitely a dense bread. It reminds me a bit of Irish Soda Bread.
This bread though is made with Truvia Baking Blend. Truvia Baking Blend is a sugar substitute blend of zero-calorie Truvia natural sweetener and sugar then packaged in a product that's designed for easy, at-home baking. It also can be substituted for sugar in any recipe by simply using half as much Truvia Baking Blend as you would sugar.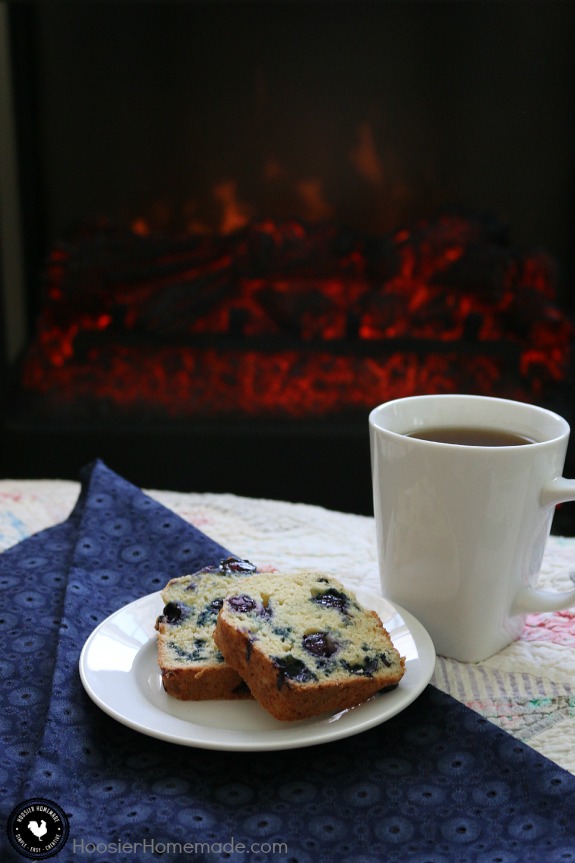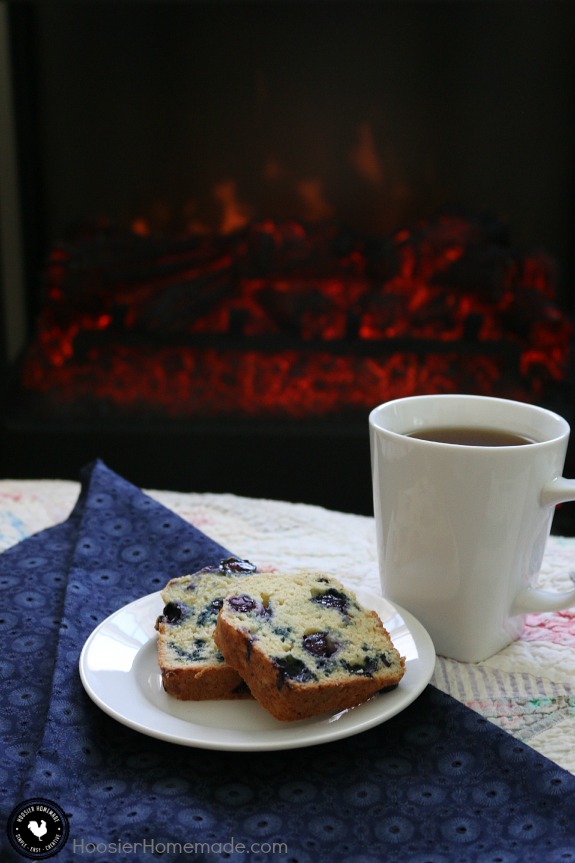 Last month I shared with you Hot Cocoa Cookies and the Truvia #SweetWarmUp contest. The new contest runs from March 9th to the 24th. You can share your photos of cozying up by the fire on the Truvia Facebook page or by posting the hashtag #SweetWarmUp to Instagram or Twitter.
When you send your photos, you have a chance of winning prizes (worth up to $700). You could win:
Enamel Coffee Mugs
Faribault Blanket
Popcorn Bowl
Netflix Gift Cards
Wooden Checkers Set
Basket
Truvia Product
Keurig 2.0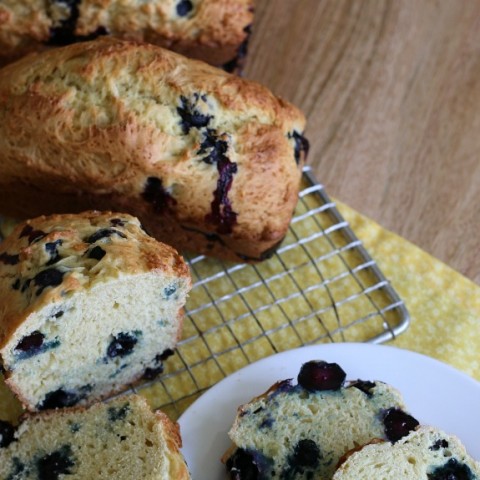 Blueberry Orange Bread
Total Time:
1 hour
5 minutes
Serve this quick bread with breakfast or as dessert.
Ingredients
3 cups flour
1/2 cup Truvia Baking Blend
1 teaspoon baking powder
1/2 teaspoon baking soda
1/2 teaspoon salt
2 large eggs
3/4 cup orange juice
2 tablespoons oil
1/2 teaspoon orange extract
1 cup fresh or frozen blueberries
Instructions
Preheat oven to 350 degrees
Grease a 81/2 x 4 inch loaf pan or mini loaf pans
In a large bowl, combine dry ingredients
Add wet ingredients to dry
Stir the wet ingredients into the dry ingredients just until combined
Fold in berries and pour into prepared pan
Bake about 1 hour for regular size pan or until a toothpick inserted comes out clean
For smaller pans, bake about 30 minutes
Try one of these recipes using Truvia Spoonable, Truvia Baking Blend or Truvia Brown Sugar Blend…
Follow Truvia on Pinterest, Facebook, Twitter and You Tube