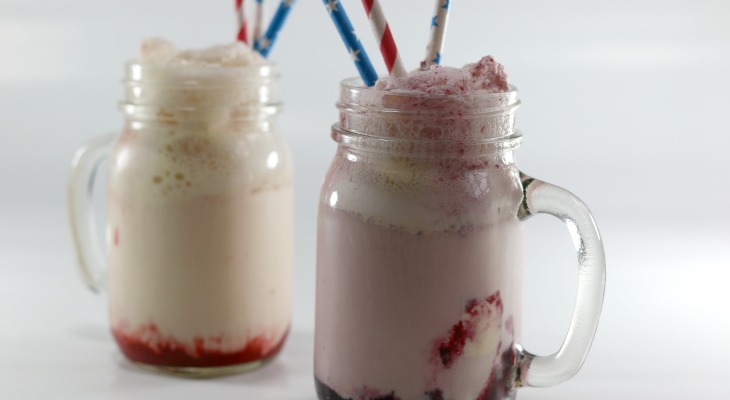 Summer is coming and you know what that means! Time to relax, soak in the sun and make these delicious Berry Ice Cream Floats!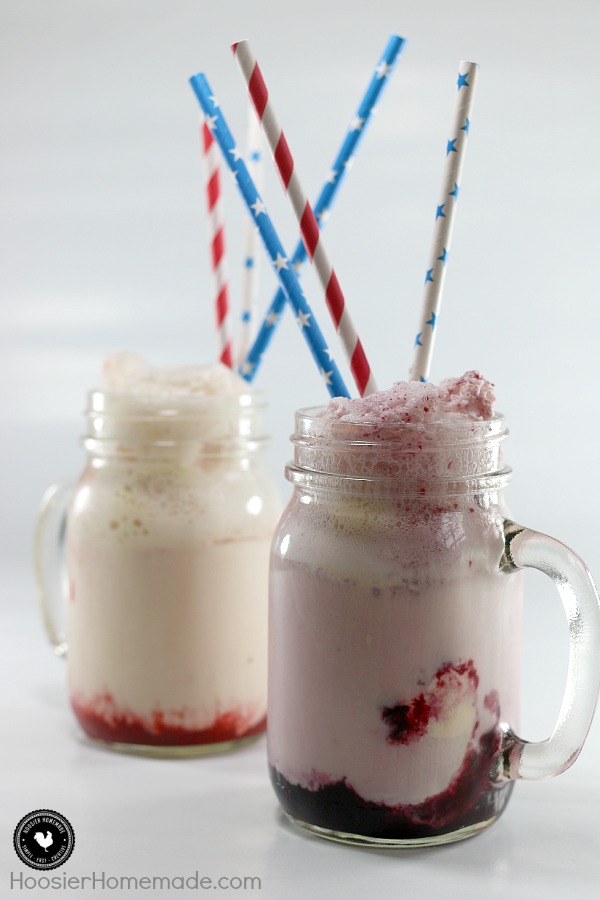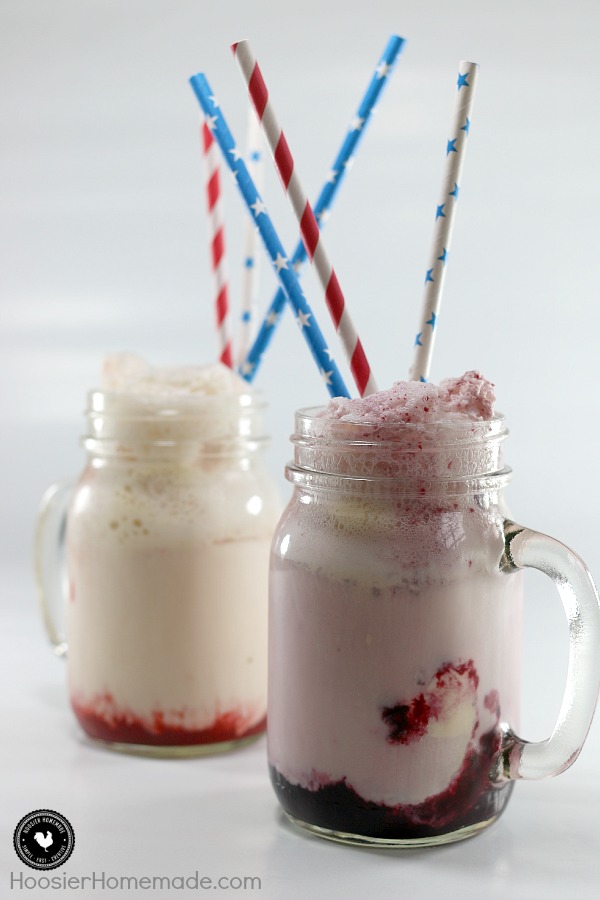 One of our families favorite things to do is go to the Ice Cream Shop on a hot Summer night. But let's face it, they can be expensive, for our family of 5, a run to get Ice Cream can set us back $20. And that can add up during the Summer.
Another thing we love during the Summer is the fresh fruit. Here is in the Midwest, we are surrounded with U-pick farms for strawberries, blueberries, raspberries, and the list goes on. We also have amazing Farmer's Markets in our area where you can buy home grown veggies and fruit.
So why not combine the best of both worlds – Ice Cream and Fruit.
These Berry Ice Cream Floats are simple to make, using a berry syrup, Ice Cream and Seltzer.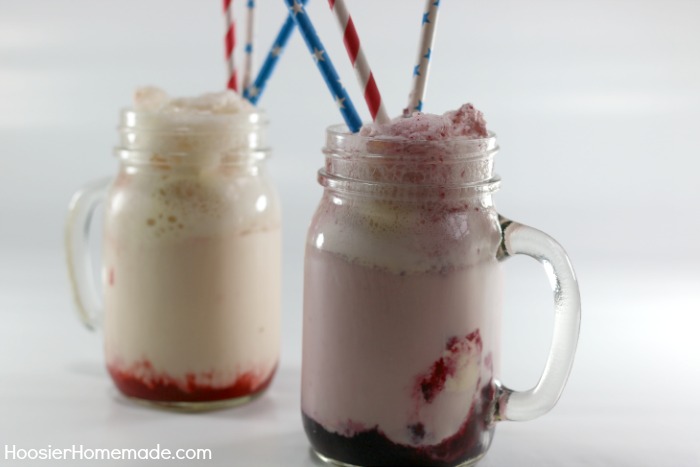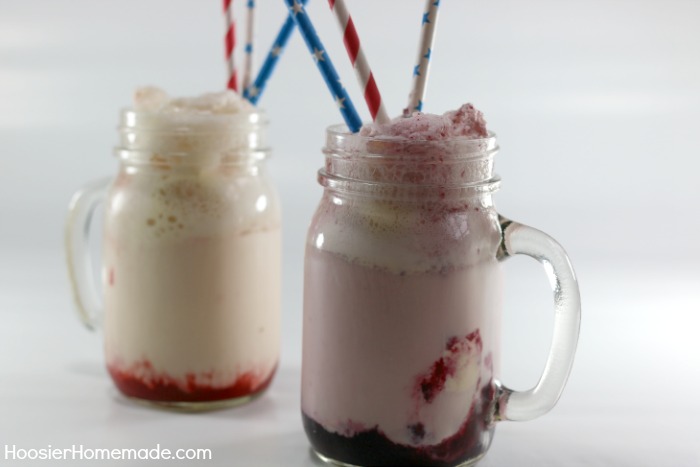 With Memorial Day coming soon and then the 4th of July holiday, we made our Ice Cream Floats a little patriotic with Strawberry Syrup for the red and Blackberry Syrup for the blue. Of course, the Ice Cream is the white.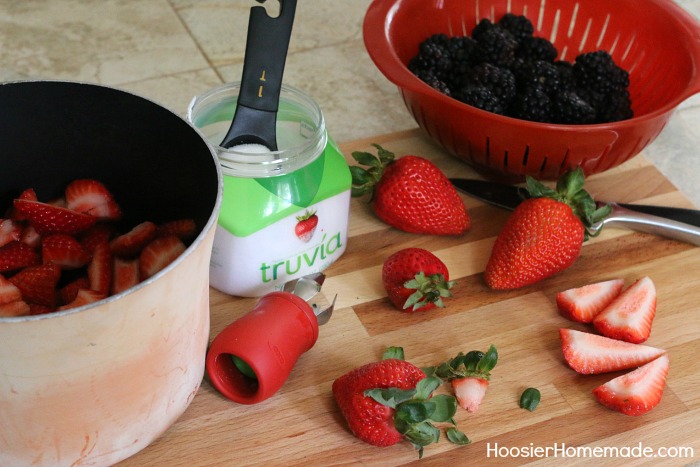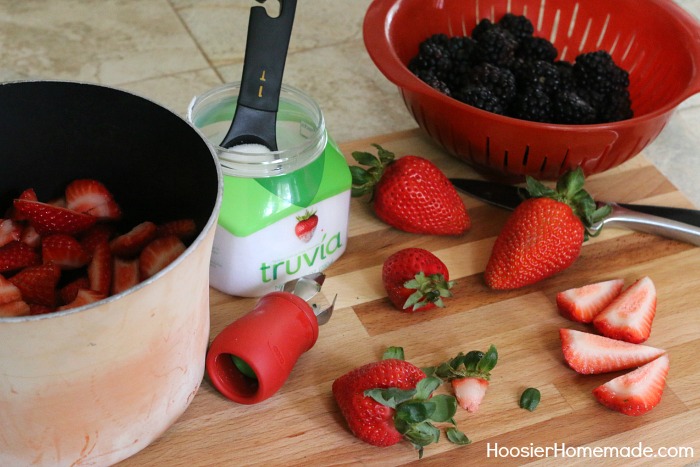 Making the Berry Syrup is really easy. All you need are 2 ingredients – berries and Truvia Spoonable Natural Sweetener, a zero calorie sweetener that comes in a convenient spoonable jar. I often use Truvia Baking Blend in my sweet treats.
To prepare the berries, a gentle wash in a colander works fine. Then for the strawberries, I hulled them with  my OXO Strawberry Huller, (the best tool ever), cut the strawberry into pieces and placed in a saucepan.
Add 2-3 tablespoons Truvia Spoonable Natural Sweetener, and cook the berries over a medium-low heat until they come to a slight boil, stirring often. Turn the heat to low and continue cooking for about 15 minutes or until the mixture is thickened a bit and most of the berries are broken down.
Place a colander over a bowl and drain the syrup, catching any large pieces of berries. Let it set on the counter for about 10 minutes, the syrup will drain through and you will have a thick mixture left. I kept that to use as an Ice Cream Topping later.
Cool the syrup in the refrigerator for at least an hour. Store in an airtight container and you have your syrup ready for whenever you and the family want a Berry Ice Cream Float!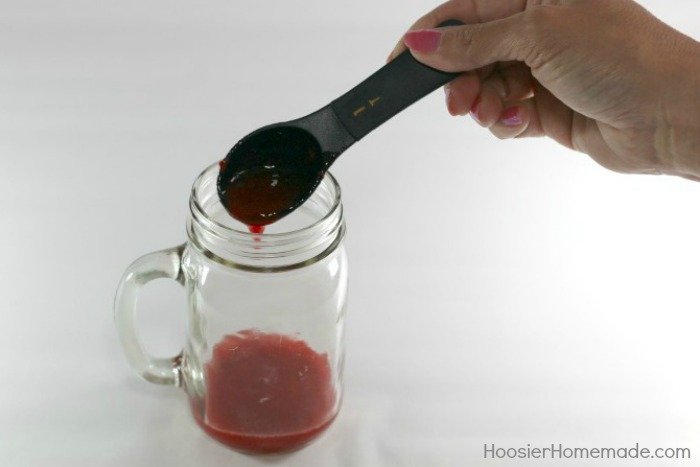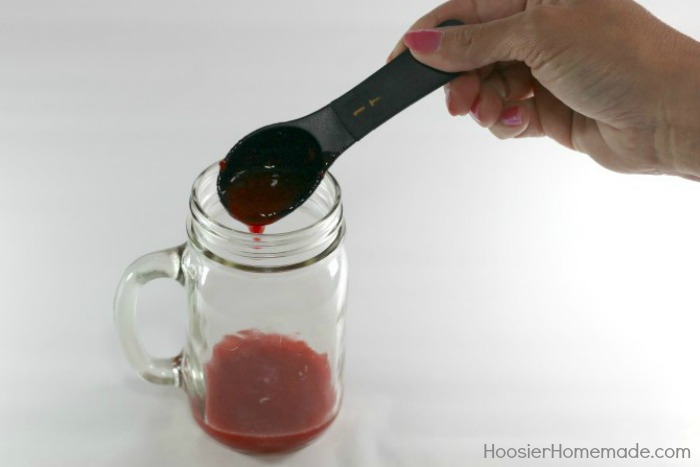 To make the Berry Ice Cream Float, add a couple tablespoons of syrup to the glass.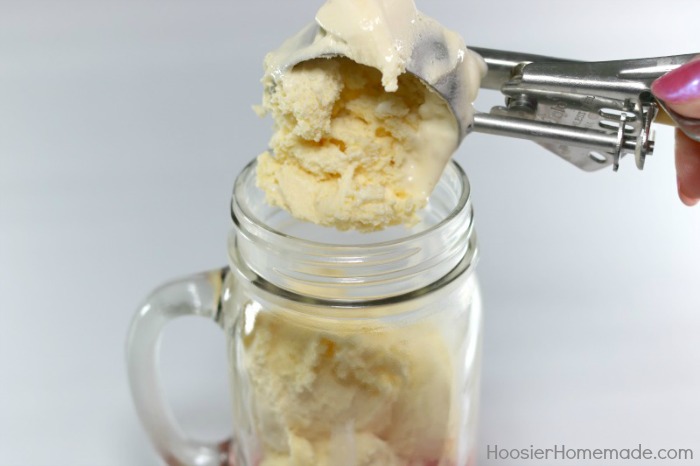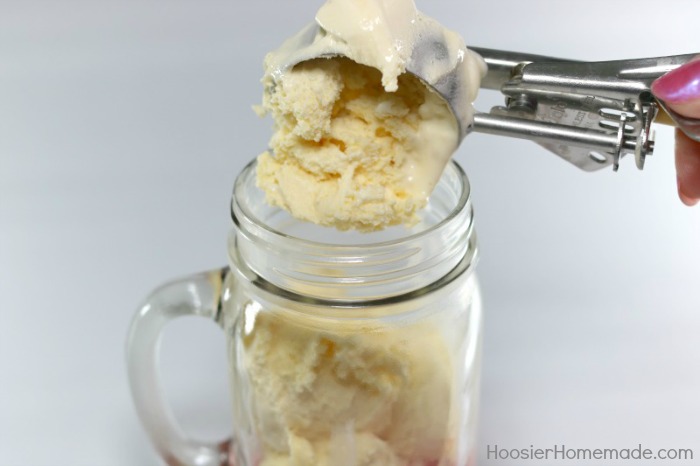 Then fill the glass with Ice Cream. (you can add more syrup here if you like)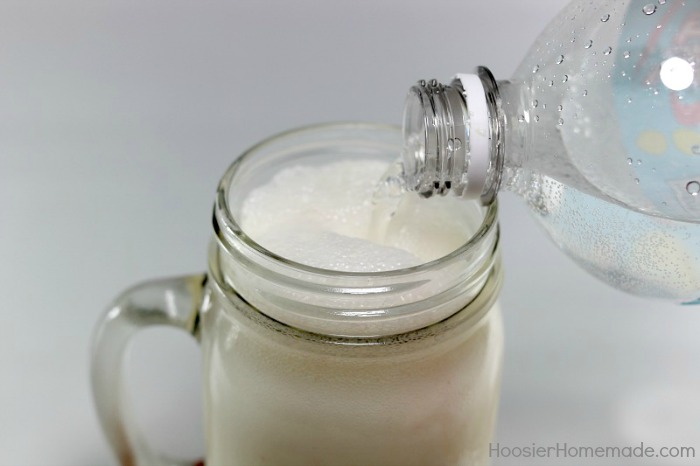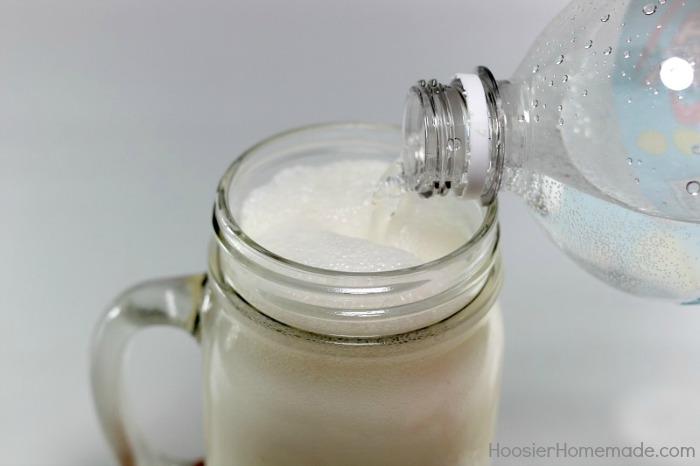 And fill the glass with Seltzer. We found ours in the aisle near the alcoholic drink mixes.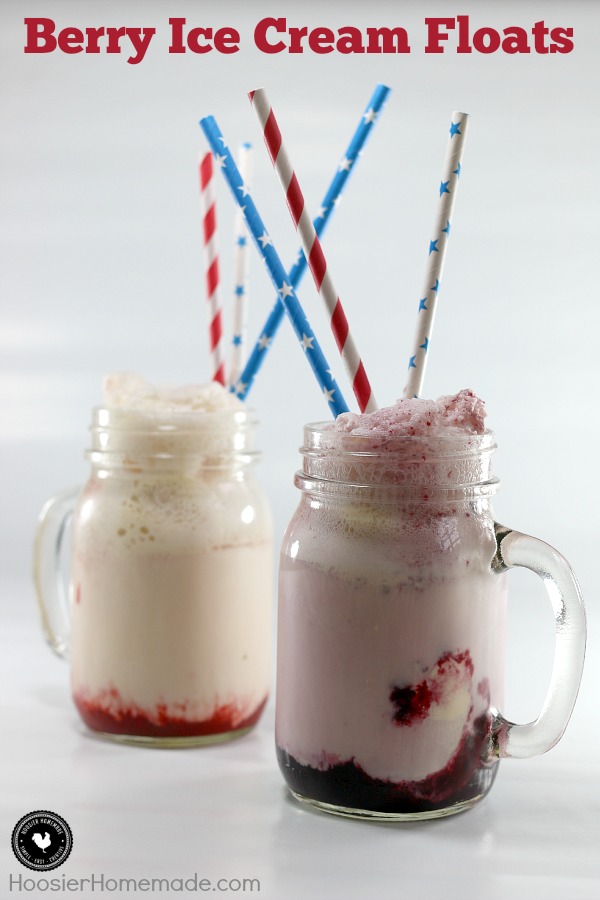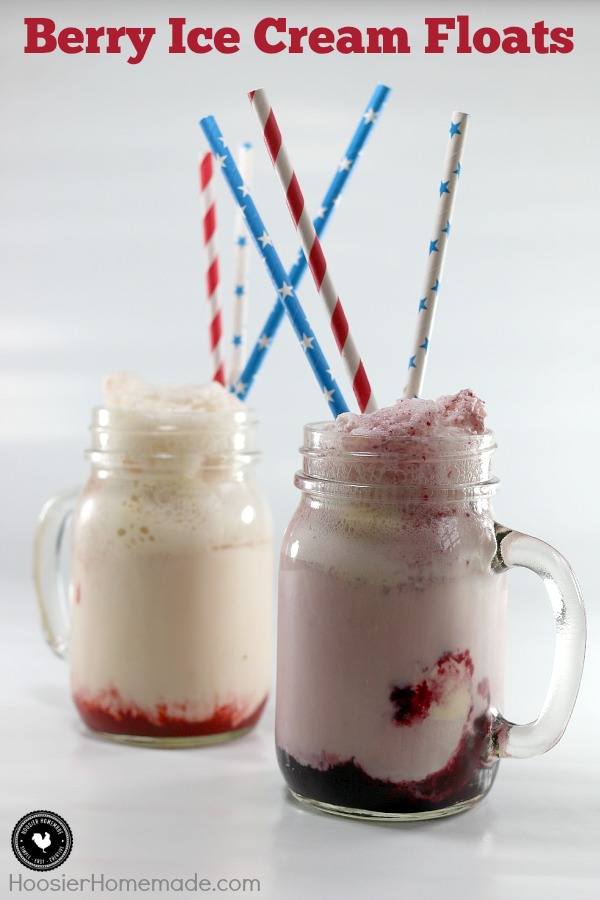 Hosting a party? Or maybe just enjoying some time on the deck? You may also like these low calorie Summer drinks…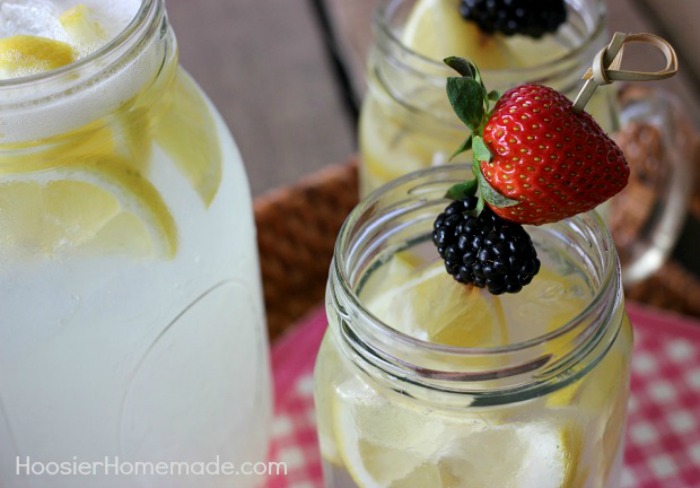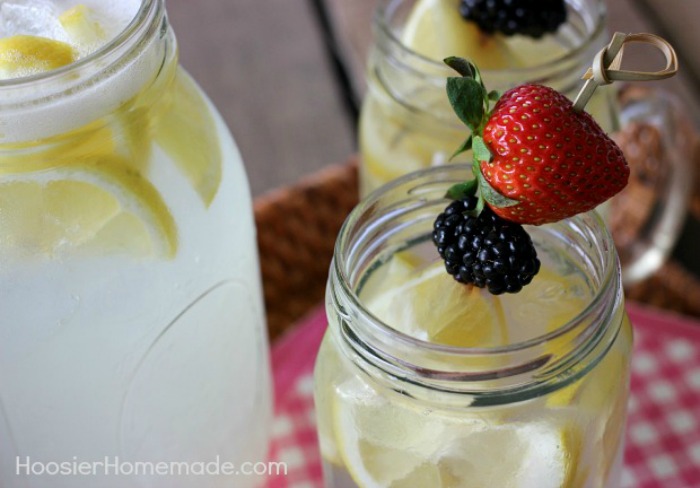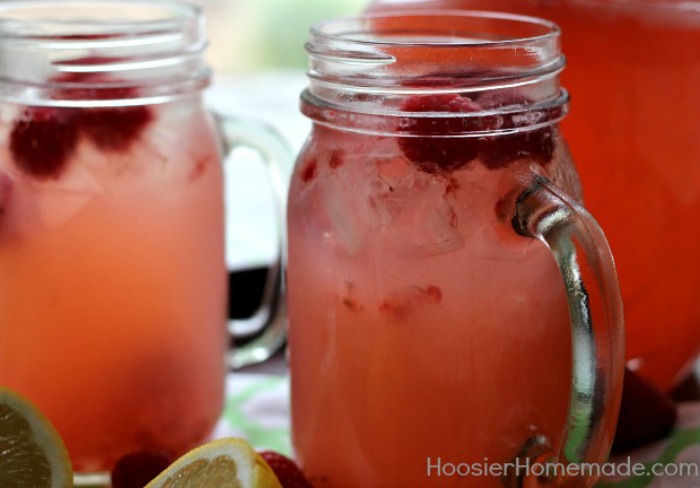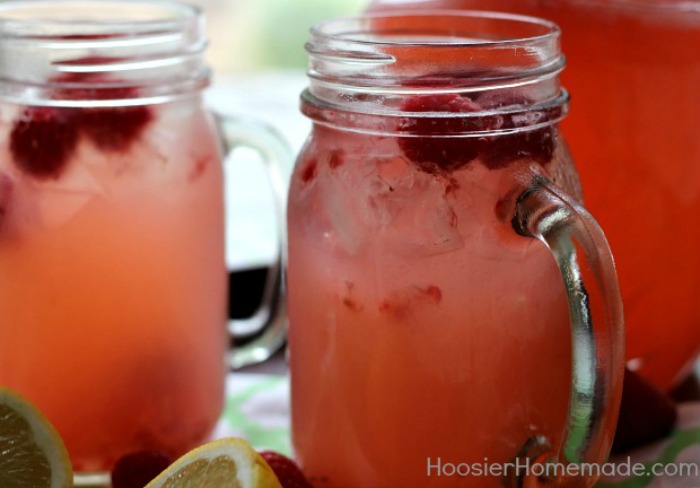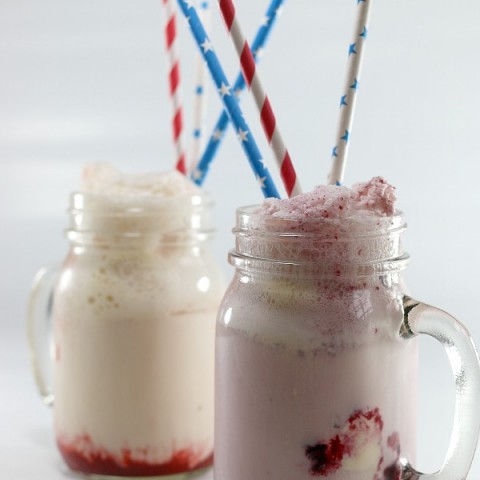 Berry Ice Cream Floats
Fun treat for a warm Summer evening to enjoy at home
Ingredients
Berry Syrup
3 cups strawberries, blackberries or blueberries, cleaned and cut
2 tablespoons Truvia Natural Sweetener
Float
Instructions
Berry Syrup
Clean berries and place in saucepan
Sprinkle Truvia over top and stir
Cook on medium-low heat until bubbly
Turn heat to low and continue cooking for 15 minutes or until syrup is thickened and most of the berries are broken down
Drain syrup, cool in refrigerator for about an hour
Float
For each float, add 2 tablespoons syrup to the glass, top with ice cream, another tablespoon of syrup then add seltzer.
Serve immediately
Try one of these recipes using Truvia Spoonable, Truvia Baking Blend or Truvia Brown Sugar Blend…
Follow Truvia on Pinterest, Facebook, Twitter and You Tube