Rich, creamy Homemade Caramel Sauce, perfect for all of your Fall baking! With only 5 ingredients and no candy thermometer needed, you can have Caramel Sauce in less than 10 minutes.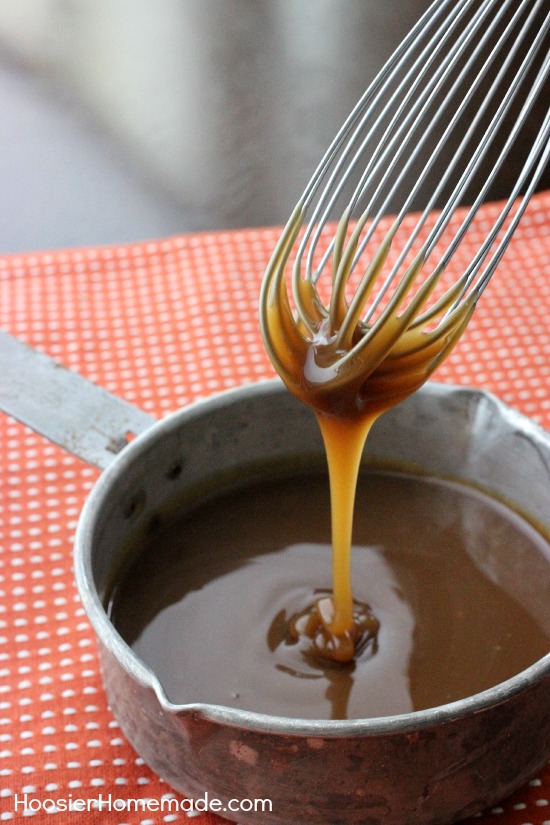 Caramel Sauce is my favorite topping, whether I'm just it adding on top of Ice Cream, or adding it to recipes like Caramel Apple Cream Cheese Dip and Caramel Pecan Cheesecake Trifles. This Homemade Caramel Sauce is a little different though, it has fewer calories.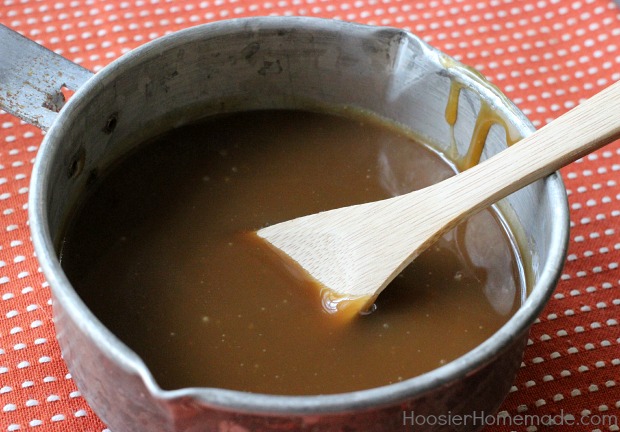 Often times when you are making sauce which involves sugar, you need a candy thermometer. It's always a good thing to have, and I use it when I make my Homemade Candy Corn and a few other recipes, but this Homemade Caramel Sauce is easy enough, there is no special equipment needed.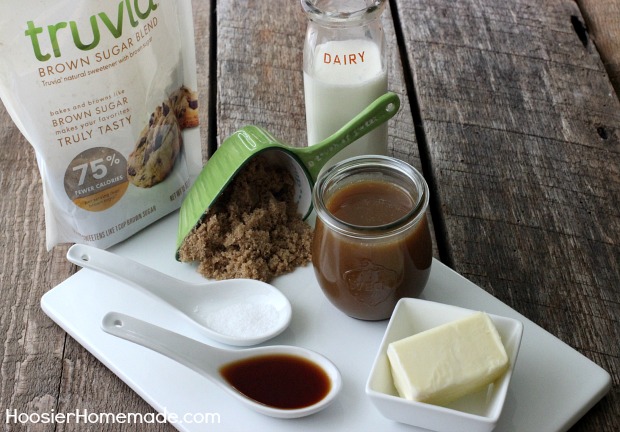 Last week I shared a Baked Apple Recipe with you, and used the new Truvia Brown Sugar Blend. It's designed for the home baker and is made with a blend of Truvia natural sweetener and brown sugar. It has brown sugar-like taste and texture for recipes and is the only brown sugar product that offers 75% fewer calories than brown sugar per serving.
With just 5 ingredients, including Truvia Brown Sugar Blend, you can make this Homemade Caramel Sauce. It's still rich and creamy, but has fewer calories.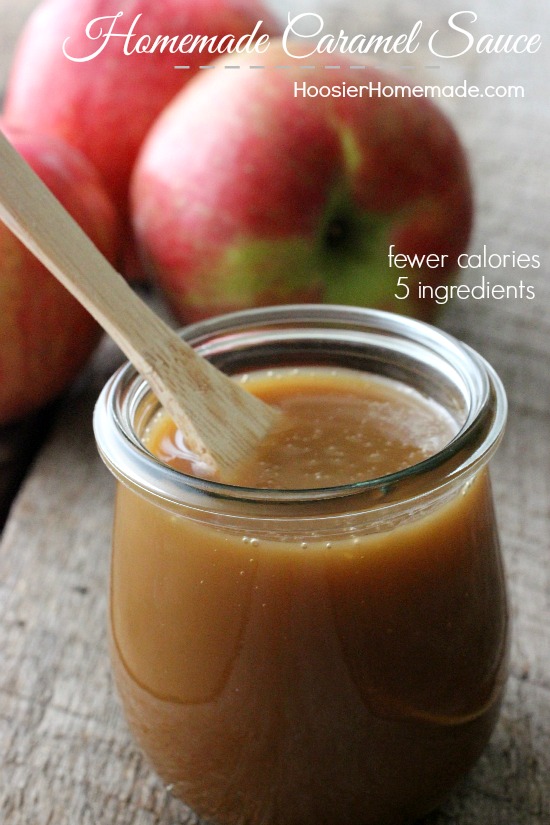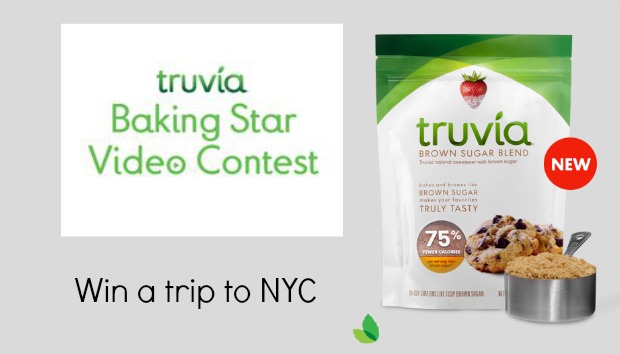 Because I know you all LOVE to bake, I know you are going to love this! Truvia is looking for the next Truvia Baking Star! They have partnered with 4 of YouTube's top foodies, including a gourmet chef and healthy living expert, to launch the Truvia Baking Star contest. Watch the bakers in action…
Head on over to Truvia Baking Star to enter and YOU could be one of three people, along with a guest, who win a trip to New York City to compete for the title of Truvia Baking Star!
Hurry though, the deadline to enter is Tuesday, October 7th.
Print
Homemade Caramel Sauce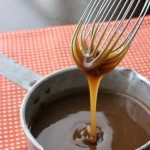 Perfect for all your baking or even use on top of Ice Cream. Recipe on HoosierHomemade.com
Prep Time:

2 minutes

Cook Time:

5 minutes

Total Time:

7 minutes

Yield:

about 1 cup
Ingredients
1/2 cup Truvia Brown Sugar Blend
1/2 cup heavy cream
4 tablespoons butter
Pinch of salt
1 tablespoon vanilla
Instructions
In a small saucepan, combine butter, brown sugar, salt and cream
Bring to a boil and cook for 5-7 minutes or until thickened
Remove from heat and stir in vanilla
Serve warm or store in container in fridge
Reheat, stir until smooth
Try one of these recipes using Truvia Spoonable and Truvia Baking Blend, you might just be surprised…