This rich, creamy Homemade Caramel Sauce is perfect for all of your Fall baking! With only 5 ingredients and no candy thermometer needed, you can have Caramel Sauce for apples, ice cream topping or drizzle over dessert, in under 10 minutes.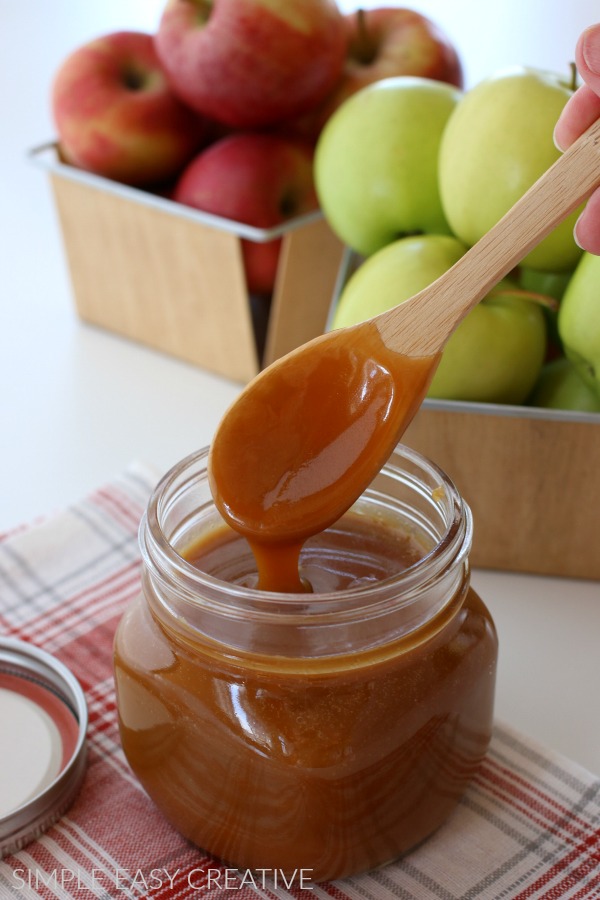 Caramel Sauce is my favorite topping, whether I'm adding on top of Ice Cream, or adding it to recipes like Caramel Apple Cream Cheese Dip and Caramel Pecan Cheesecake Trifles.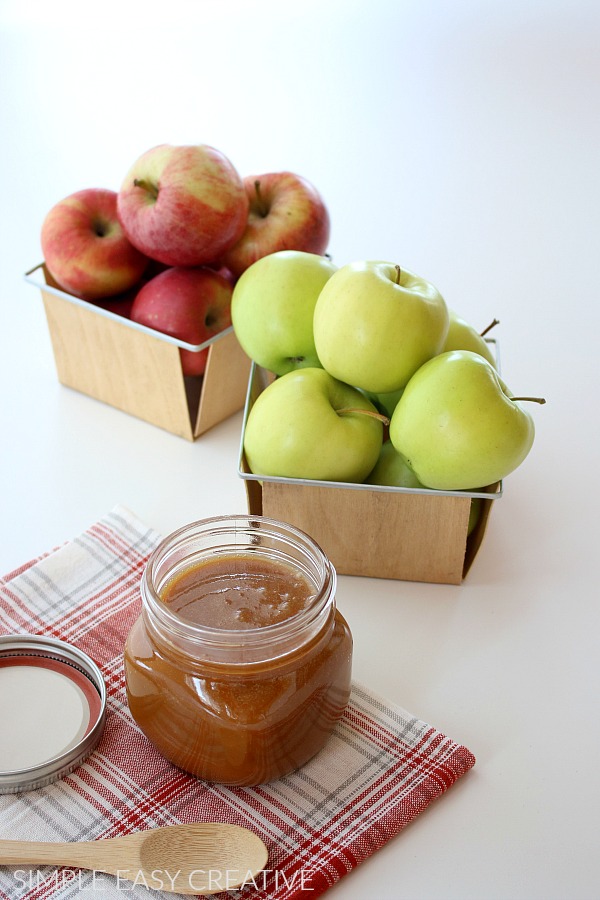 Often times when you are making sauce which involves sugar, you need a candy thermometer. It's always a good thing to have, and I use it when I make my Homemade Candy Corn and a few other recipes, but this Easy Caramel Sauce Recipe is easy enough, there is no special equipment needed.
How to Make Caramel Sauce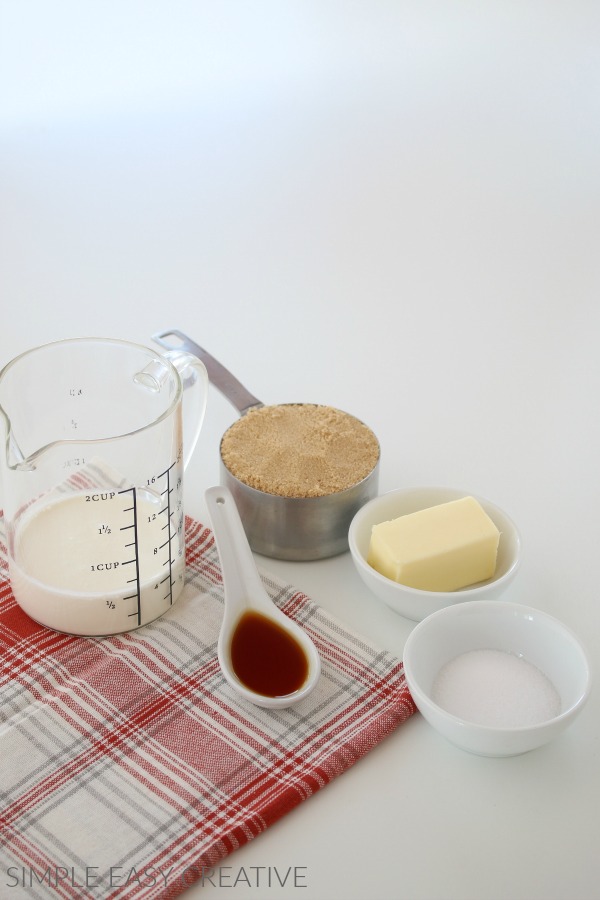 With only 5 ingredients you can make this Homemade Caramel Sauce. You will need – Heavy Whipping Cream, Brown Sugar, Butter, Salt (pinch) and Vanilla.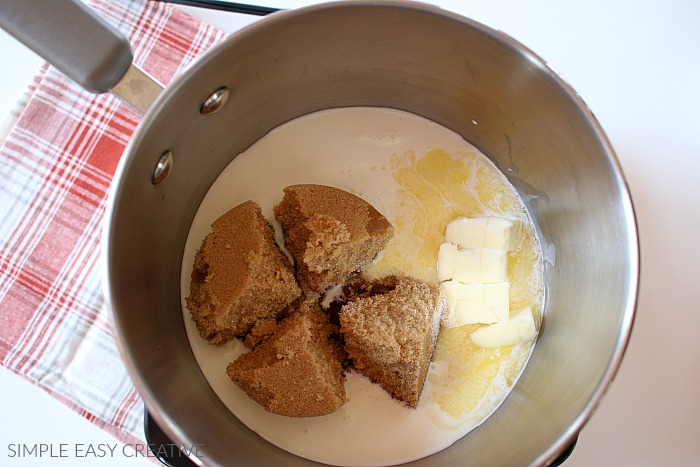 Begin making the Homemade Caramel by adding the heavy whipping cream, brown sugar, butter and salt to a heavy saucepan.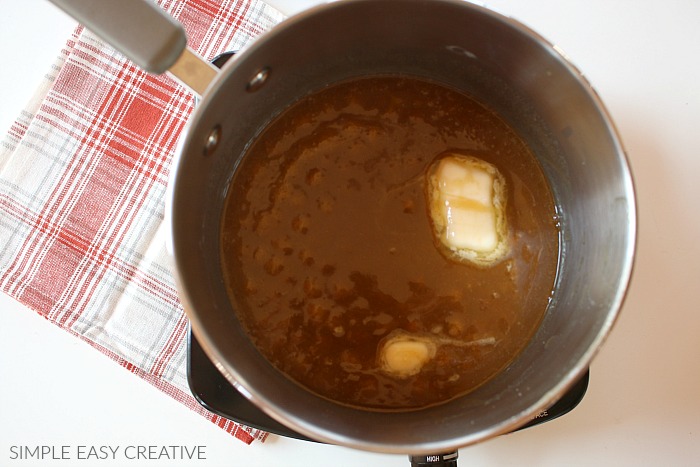 Heat caramel sauce over medium-high heat, stirring to completely combine the ingredients.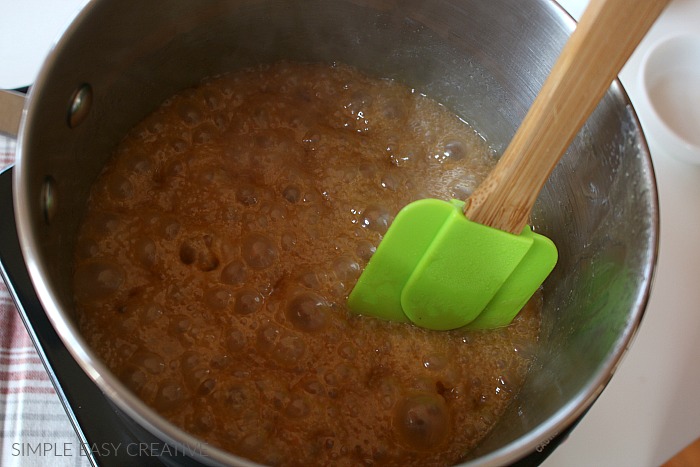 Bring the caramel sauce to boil, and continue to boil 5-7 minutes until mixture thickens.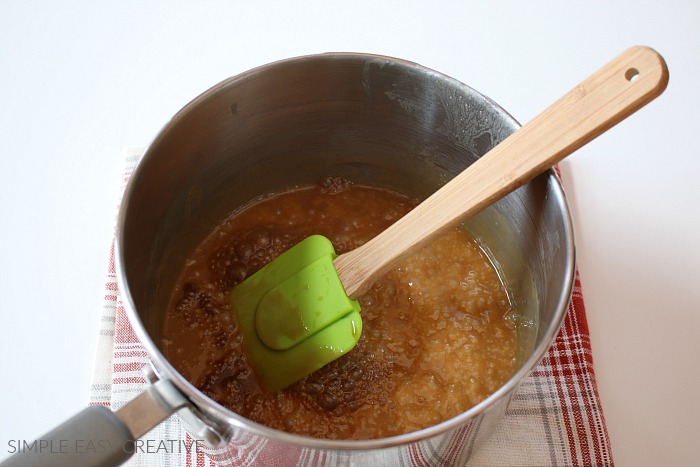 Then remove the pan from the heat and add the vanilla. Stir well.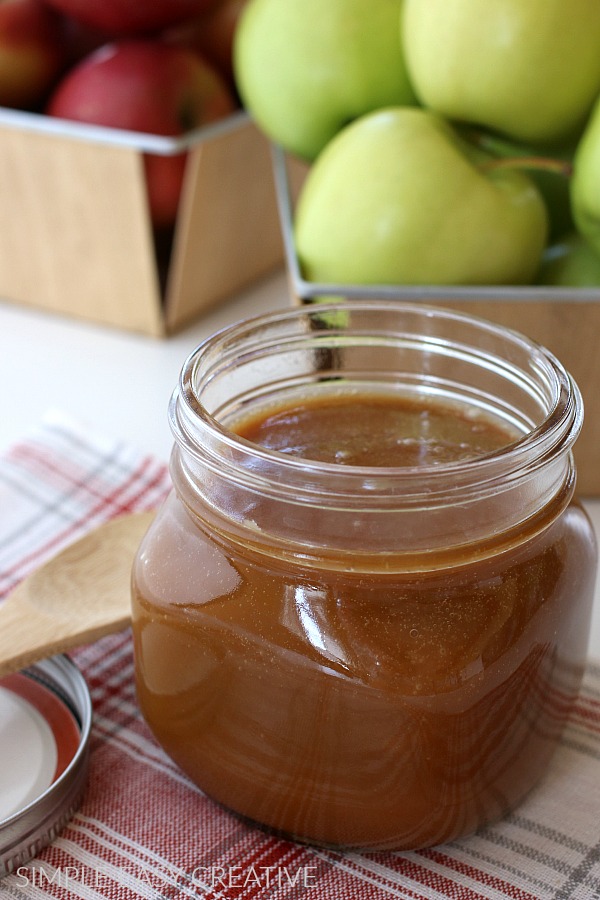 Tips for Easy Caramel Sauce Recipe
The single recipe listed below makes 1 cup, I doubled the recipe so that we had plenty for the Caramel Apple Fondue and Ice Cream.
Storing the caramel sauce in a mason jar works really well.
Store caramel sauce in a sealed container in the refrigerator for up to 2 weeks.
Reheat caramel before serving
This recipe has a pinch of regular salt, but you can easily make this recipe into Salted Caramel Sauce by adding sea salt flakes.
This Homemade Caramel also makes great gifts!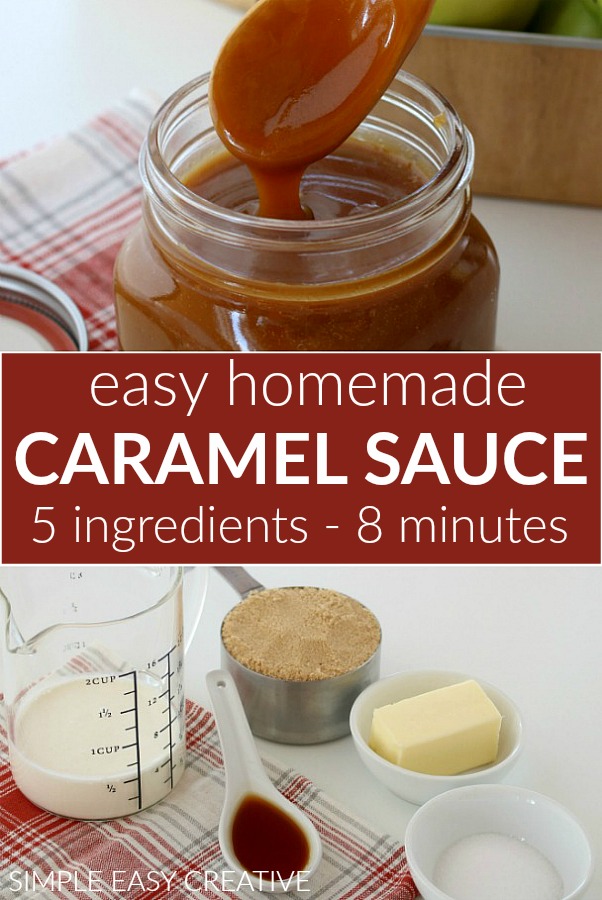 Here are a few recipes that you can use this Easy Caramel Sauce Recipe on –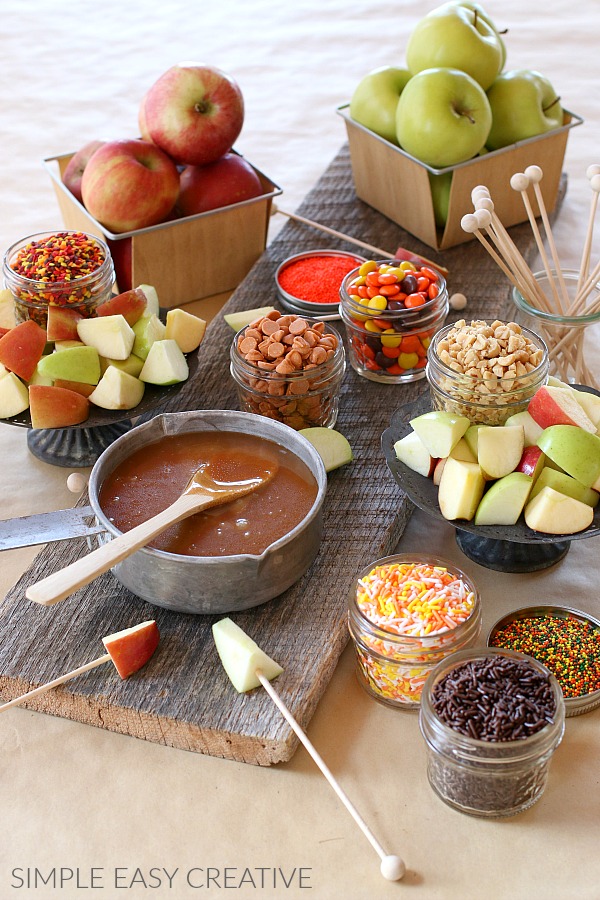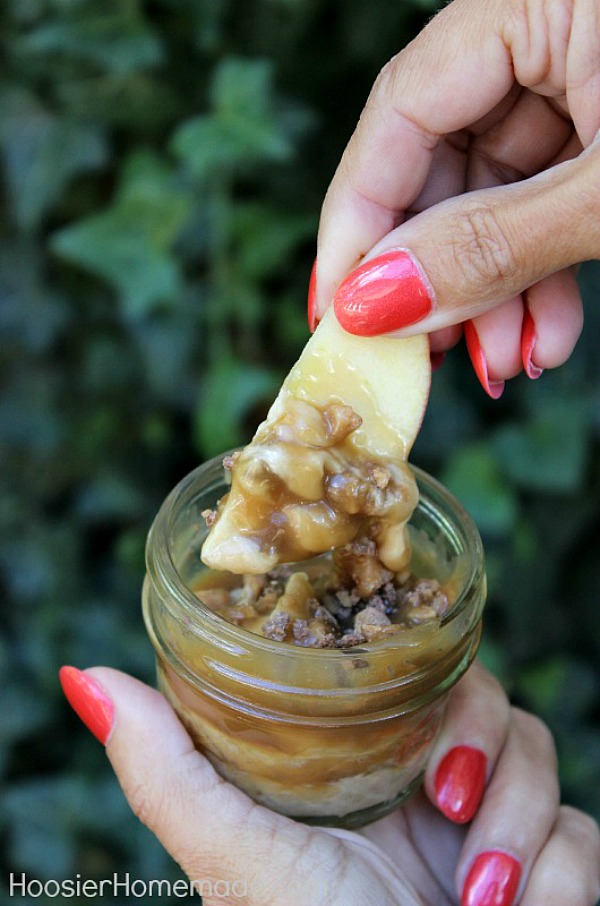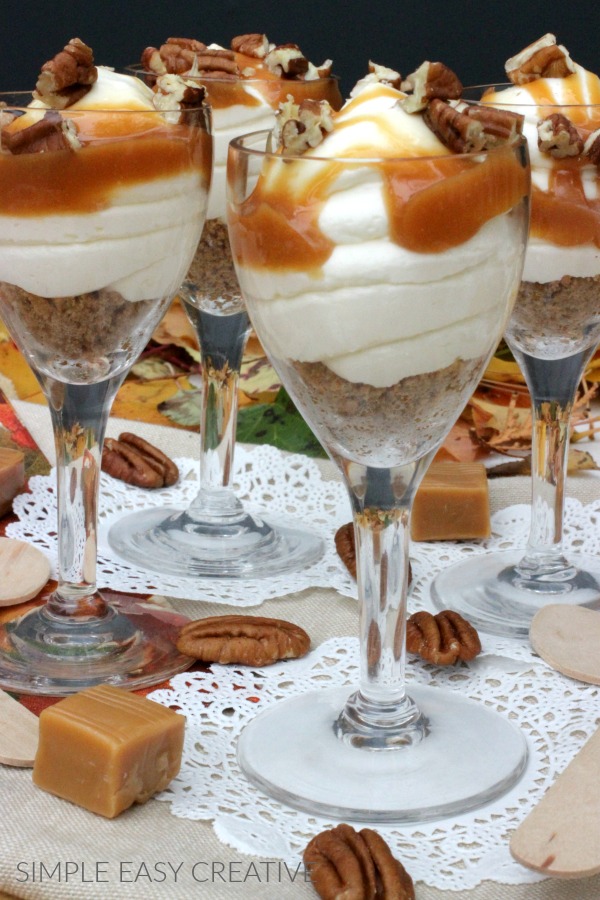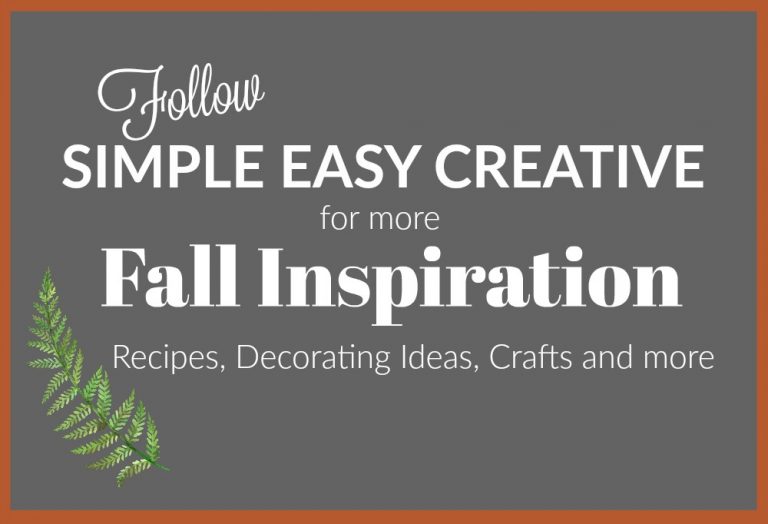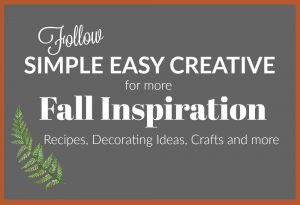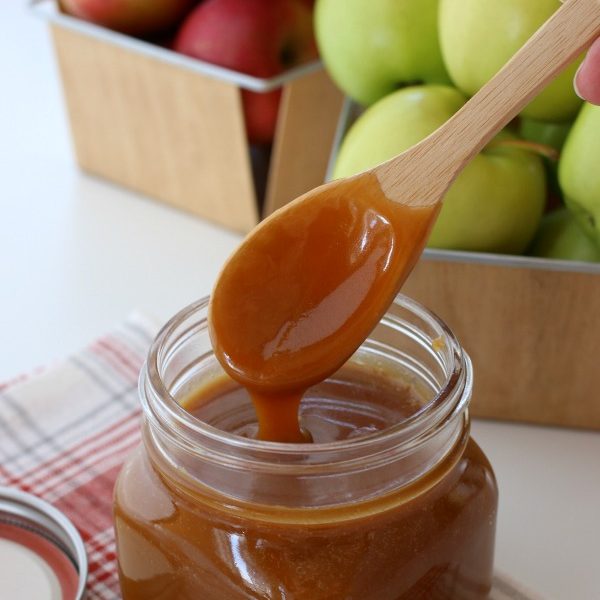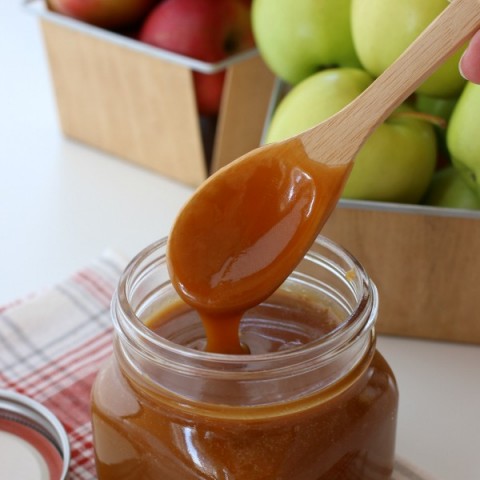 Homemade Caramel Sauce
Easy Caramel Sauce Recipe with only 5 ingredients and ready in under 10 minutes
Ingredients
1 cup Brown Sugar
1/2 cup heavy whipping cream
4 tablespoons butter
Pinch of salt
1 tablespoon vanilla
Instructions
In a small saucepan, combine butter, brown sugar, salt and heavy whipping cream
Bring to a boil and cook for 5-7 minutes or until thickened
Remove from heat and stir in vanilla
Serve warm or store in container in fridge
Reheat, stir until smooth
Notes
Caramel Sauce will keep in refrigerator up to 2 weeks in sealed container.
Be sure to reheat before serving.