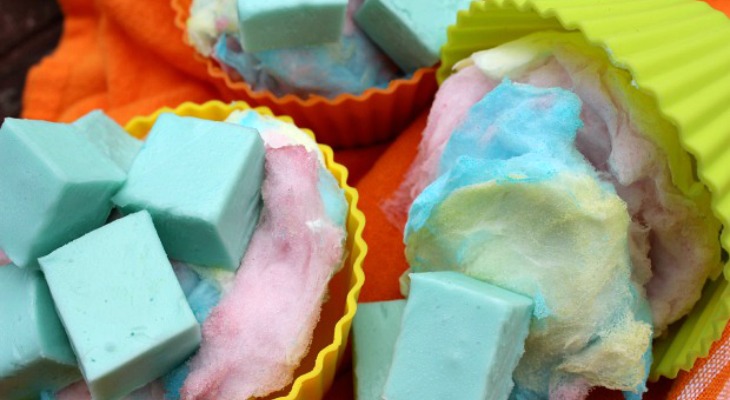 This time of year is full of great food, festivals and county fairs! We all love visiting the different county fairs around where we live, and no matter which one we visit, the one treat I always look for is Cotton Candy.
I totally understand it's probably the worst thing ever for me, but it's just so good – flavored sugar spun and piled high on a stick – it doesn't get much better than that…but wait – maybe it does get better – how about Cotton Candy Fudge?
Creamy pieces of chocolate fudge flavored with Cotton Candy…yes please!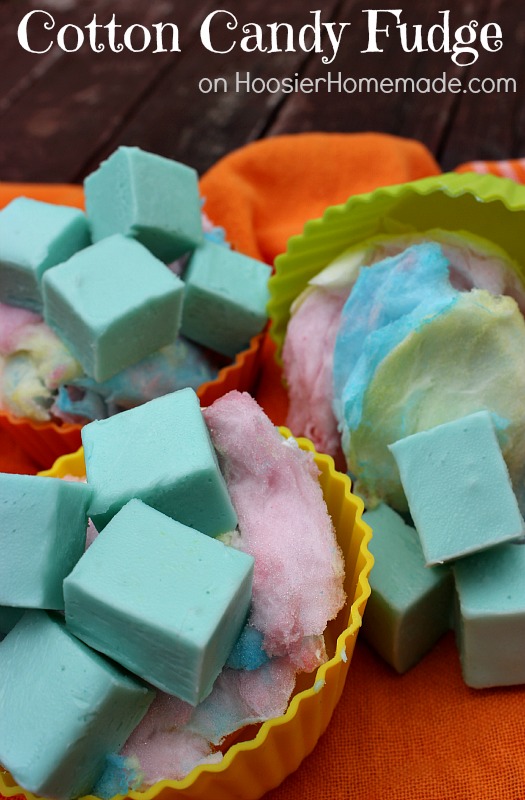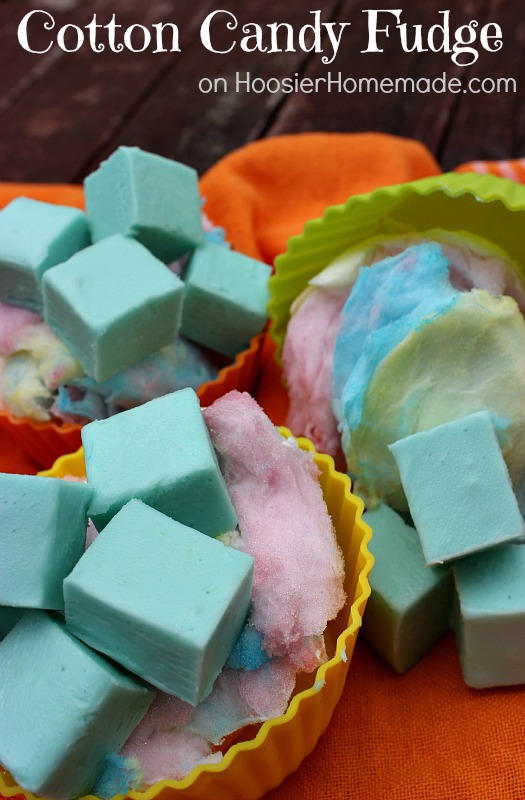 How fun! I know what you are thinking though…wow there is a lot of sugar in that. Guess what? I cut the sugar back for you with Truvia Baking Blend. We have chatted over the last several months about Truvia Baking Blend, and how to substitute it in your recipes, giving them the same great taste but with less calories.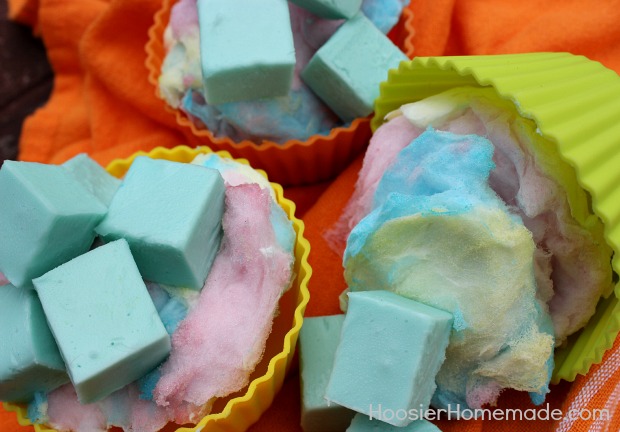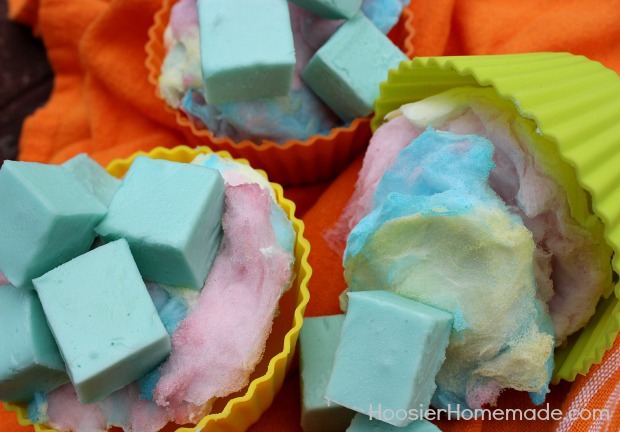 Fellow blogger, and friend from The Creative Circle, Aimee from Shugary Sweets makes amazing treats! If you don't follow her, you should! A couple months ago, I spotted her Pink Lemonade Fudge made with Duncan Hines Frosting Creations flavor packets , so when I was looking for inspiration and a great recipe for this Cotton Candy Fudge, I knew just the girl I needed to find.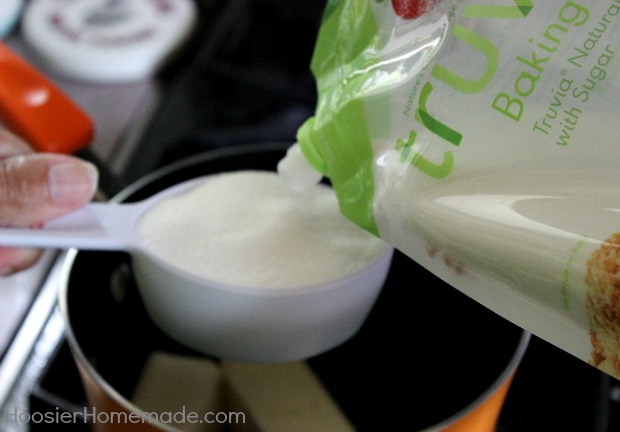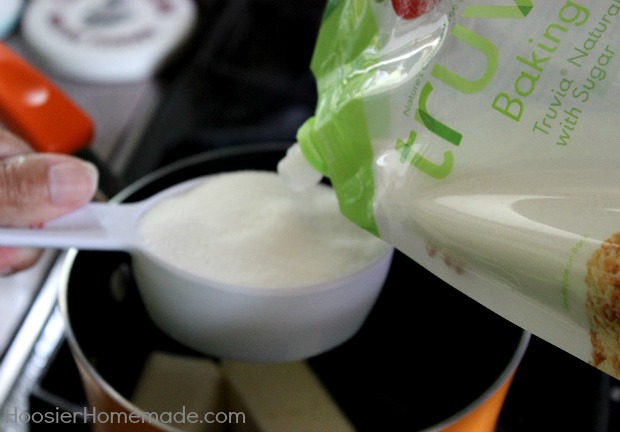 A simple mixture of Truvia Baking Blend, butter, heavy cream and salt is cooked on the stovetop.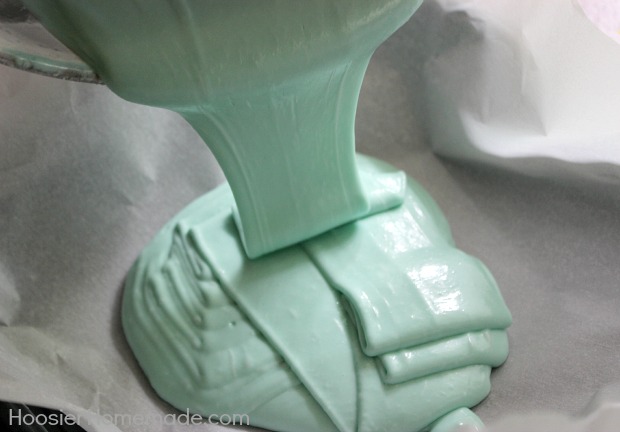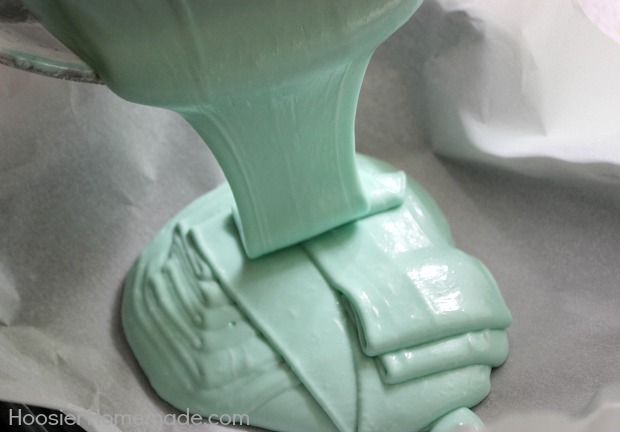 The Duncan Hines Cotton Candy  Frosting Creations is whisked in, and then mixed with Marshmallow Fluff and white chocolate chips. The creamy mixture is then poured into the pan and placed in the fridge to set up overnight.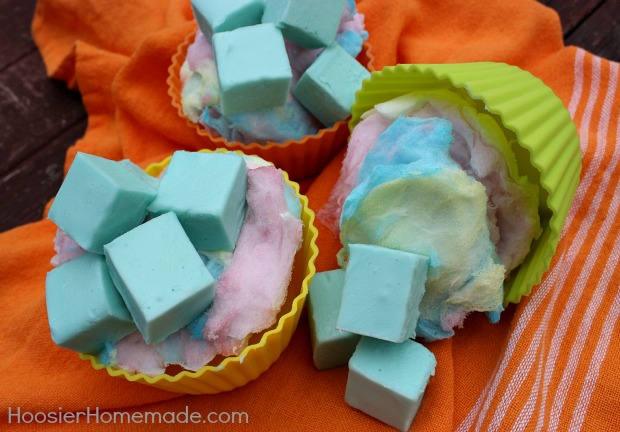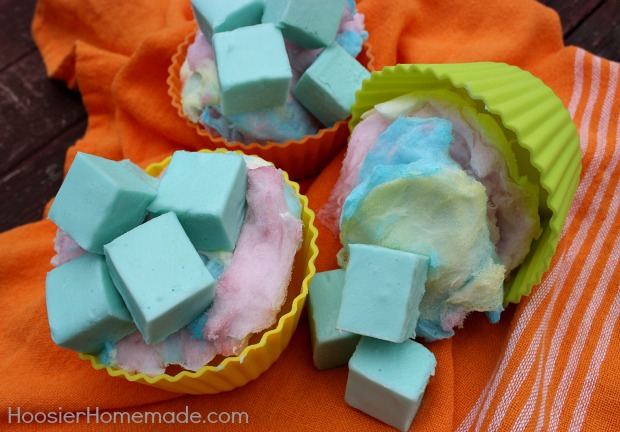 Truvia Baking Blend is a sugar substitute blend of zero-calorie Truvia natural sweetener and sugar then packaged in a product that's designed for easy, at-home baking. It also can be substituted for sugar in any recipe by simply using half as much Truvia Baking Blend as you would sugar.
Looking for more recipes using Truvia Baking Blend? Here are the ones I have shared…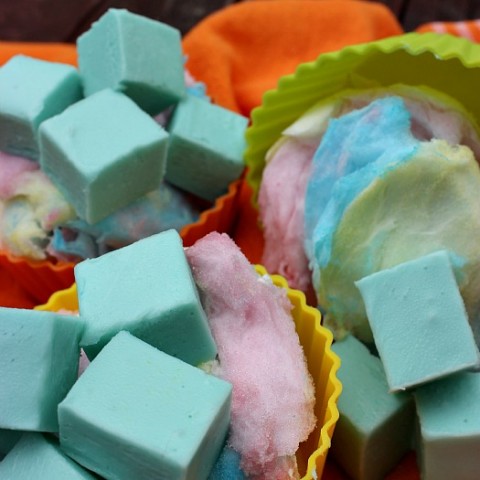 Cotton Candy Fudge
Yield:
55-65 pieces depending on size
Fun treat that will remind you of enjoying a bag of cotton candy. Recipe from HoosierHomemade.com
Ingredients
1 container (7 oz) Marshmallow Fluff
2 1/2 cups white chocolate chips
3/4 cup butter, unsalted
1/2 cup Truvia Baking Blend
3/4 cup heavy whipping cream
Pinch of Salt
1 packet Duncan Hines Frosting Creations Cotton Candy flavor
Instructions
Prepare 9 inch square pan with parchment paper or wax paper
In a large mixing bowl, add the marshmallow fluff and white chocolate chips
In a medium saucepan, combine butter, Truvia Baking Blend, heavy cream and salt
Bring to a boil, stirring constantly and boil for 5 minutes, continuing to stir
Remove from heat, whisk in the Cotton Candy flavor packet until mixture is smooth
Carefully pour into large mixing bowl and beat until smooth
Pour mixture into pan and spread evenly
Place in fridge to set at least 2 hours or overnight
Cut into small squares to serve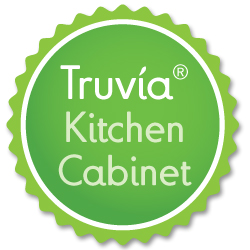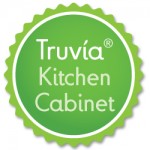 Disclaimer: Compensation and products for review were provided by Truvia. I received a free sample of the product for the purpose of this review. The opinions expressed herein are those of the author and are not indicative of the opinions of Truvia. 
Linking to…Gooseberry Patch