Fresh squeezed lemons and fresh raspberries makes this Summertime drink delicious! Make it special for adults by adding Vodka!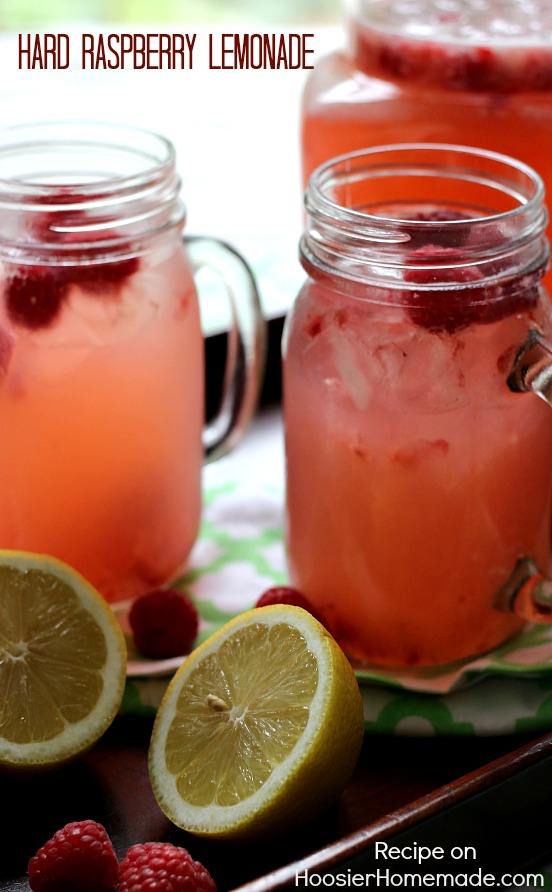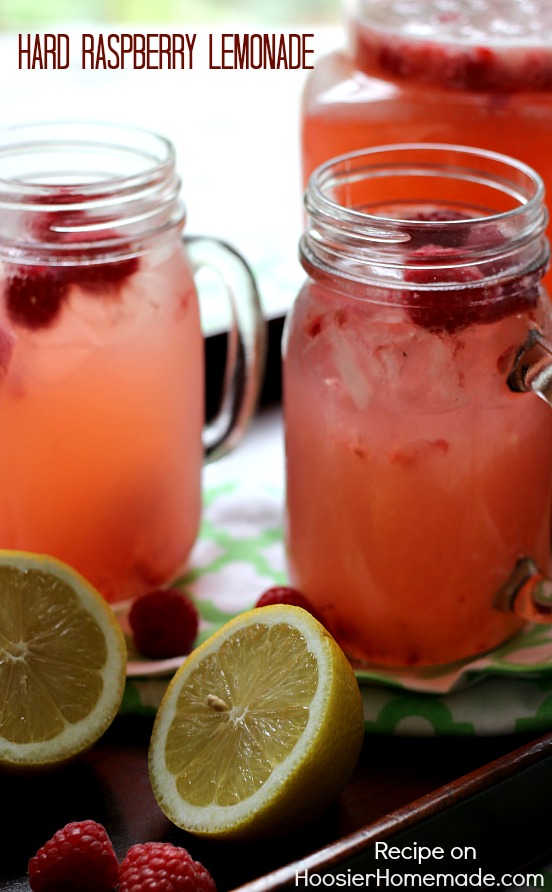 Truth be told, I don't drink very much, in fact rarely, but once in awhile, it's so nice to sit and relax with a refreshing cocktail. When I drink though, I want it to taste refreshing and really good. This Raspberry Lemonade is perfect on a warm evening, while sitting on the deck visiting with friends.
We started by making a Simple Syrup with warm water and Truvia natural sweetener, squeezed lemons for a fresh taste and mashed fresh raspberries to bring out the extra flavor. A little more water and extra Truvia to taste, along with Vodka, and we have Hard Raspberry Lemonade.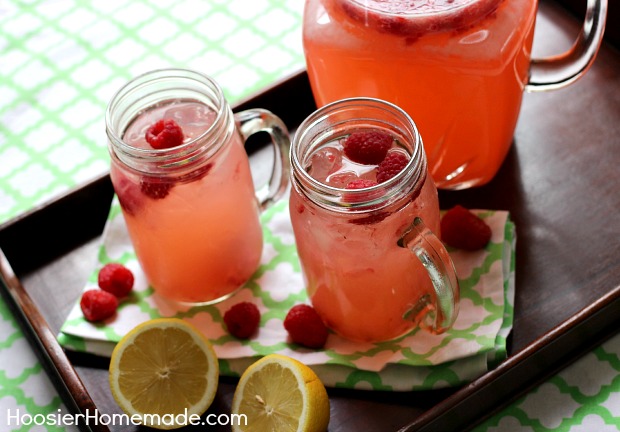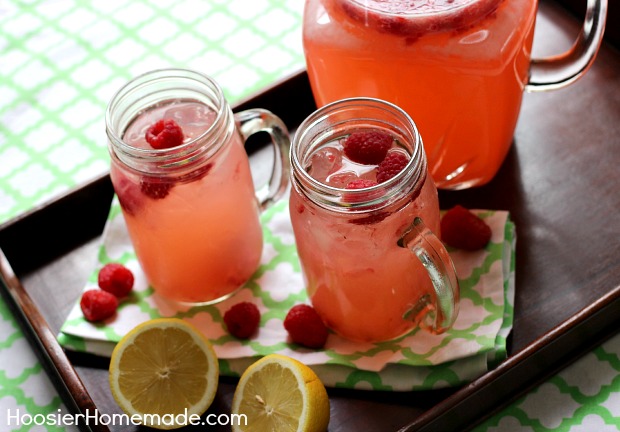 Not only is this Raspberry Lemonade delicious, it's also made with fewer calories thanks to Truvia natural sweetener. Truvia recently attended Tales of the Cocktail in New Orleans, after introducing the exclusive tasting of TRU Cocktails, great tasting, low calorie cocktails sweetened with Truvia.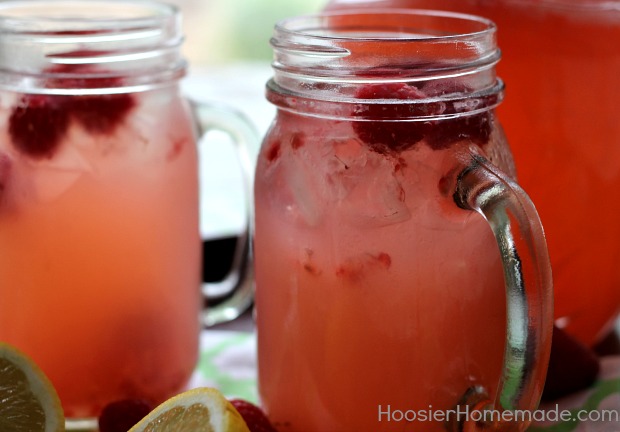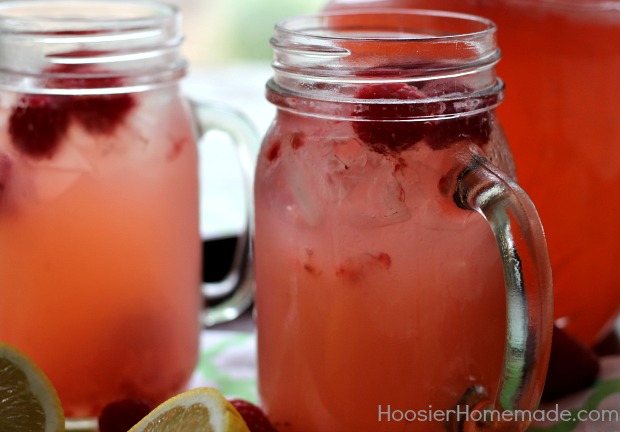 Make this Raspberry Lemonade kid friendly simply by leaving out the alcohol. I like to serve it in mason jar mugs with a few raspberries for garnish.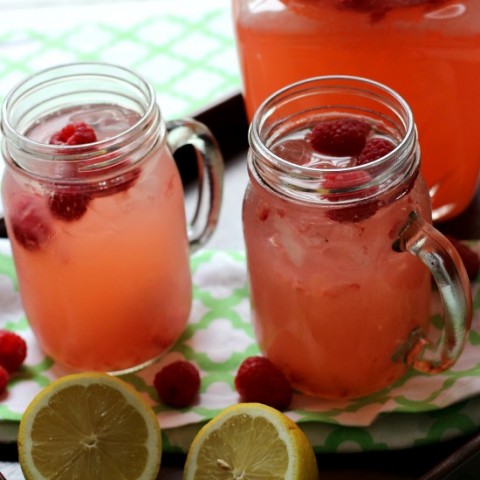 Hard Raspberry Lemonade
Ingredients
Simple Syrup
1 cup warm water
7 tablespoons Truvia
Raspberry Lemonade
3 cups fresh lemon juice, about 14 large lemons
3 cups water
8-10 fresh raspberries, mashed
Fresh raspberries for garnish
Truvia to taste
1 oz. Vodka, optional
Instructions
In a measuring cup, add warm water
Whisk in Truvia until completed dissolved, set aside to cool
In a small bowl, add 8-10 raspberries and mash with spoon
Squeeze juice from lemons
In a large pitcher, add Lemon Juice, Mashed Raspberries, Water and Simple Syrup, mix well
Add more Truvia to taste, if desired
Fill glass with ice, add Vodka if desired, and fill with Raspberry Lemonade, stir well
Serve immediately
Try one of my recipes using Truvia Spoonable and Truvia Baking Blend!