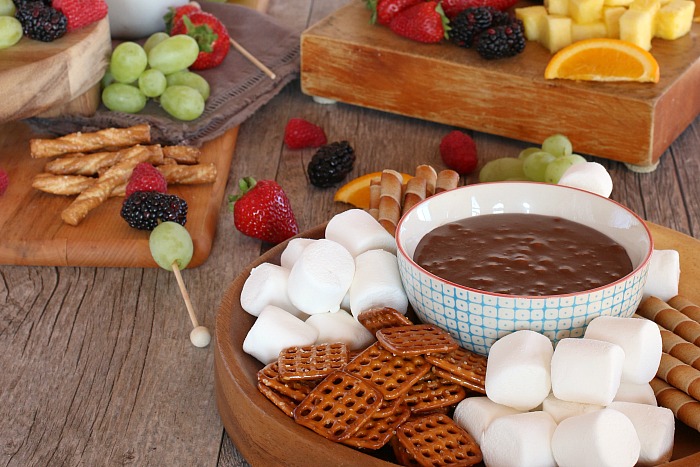 With just 2 ingredients and 10 minutes of your time, you can whip up this Chocolate Fondue to serve at a party or for a fun weeknight treat!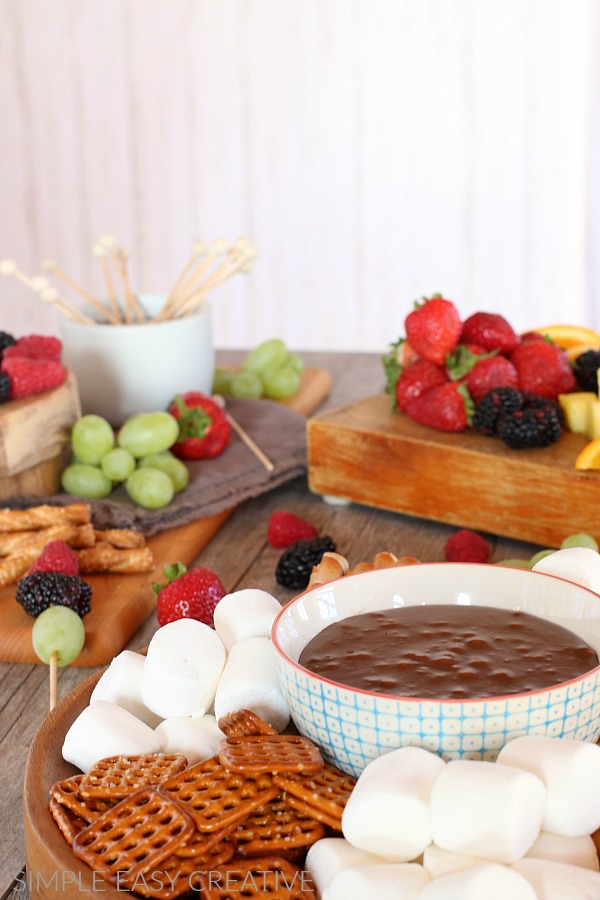 Fondue has long been known as a communal pot where dipping long-stemmed forks with bread into the cheese is quite popular. Since the 1950's though, the name fondue has been generalized to other dishes such as Chocolate Fondue.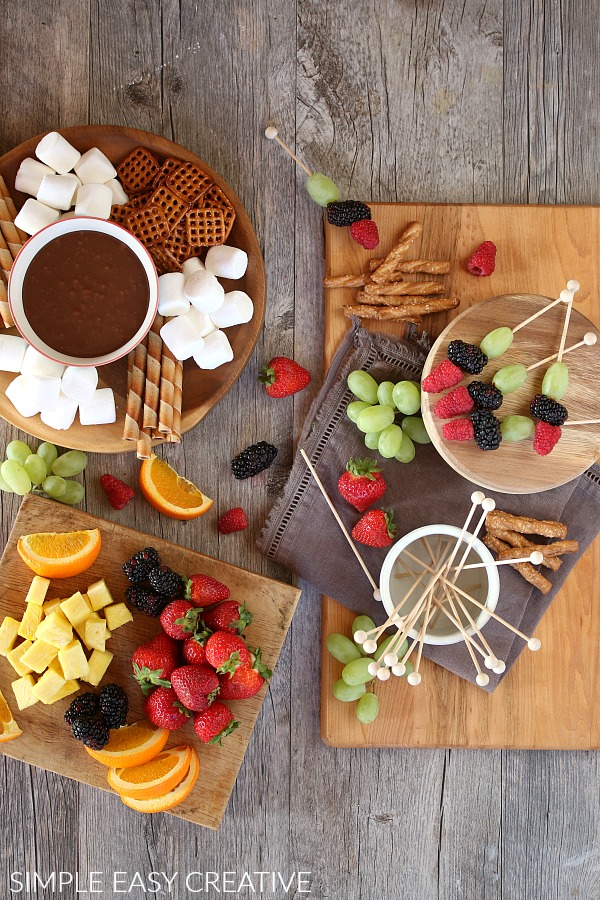 It all sounds rather fancy, but is actually very easy. This Chocolate Fondue has only 2 ingredients and takes less than 10 minutes to put together. After making the Chocolate Fondue, you can add it to this fun Chocolate Fondue Maker. Or if you don't have one, just melt the chocolate with a can of Sweetened Condensed Milk on the stove for this fun treat.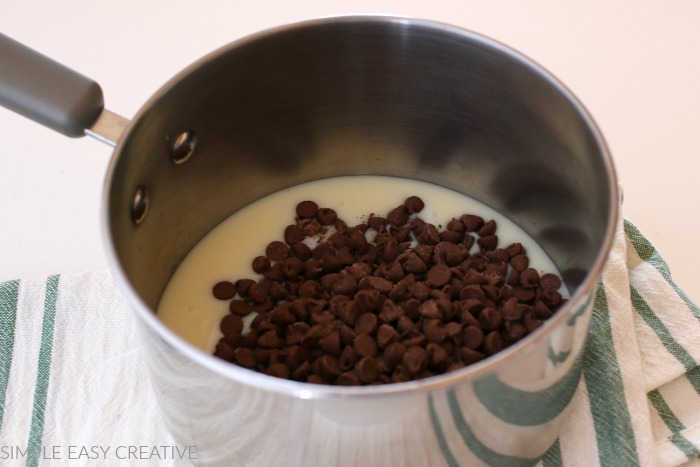 Chocolate Fondue Recipe
Ingredients
Sweetened Condensed Milk – this comes in a can and you can find it in the baking aisle of your grocery store
Chocolate Chips – you can use any kind you like, I use milk chocolate chips
Begin by adding the milk and chocolate chips to a heavy saucepan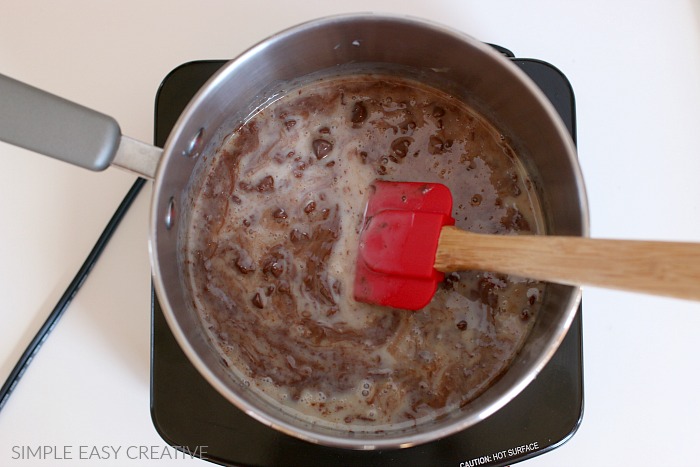 Stir constantly and cook over medium-low heat until the chocolate is melted and mixture is smooth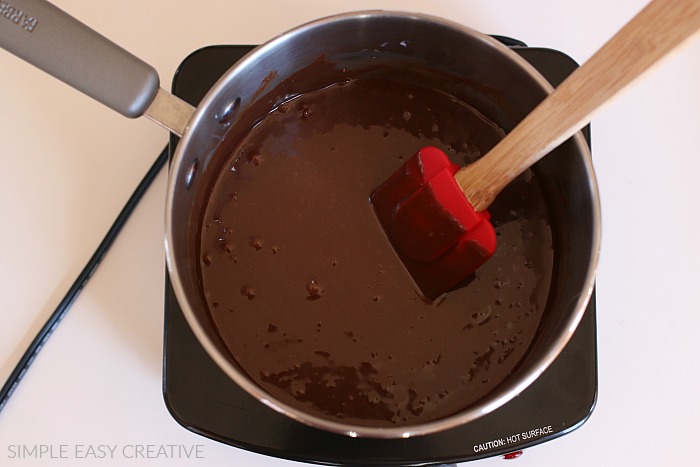 Mixture should be thick and creamy. Now you can transfer it to a bowl or fondue pot.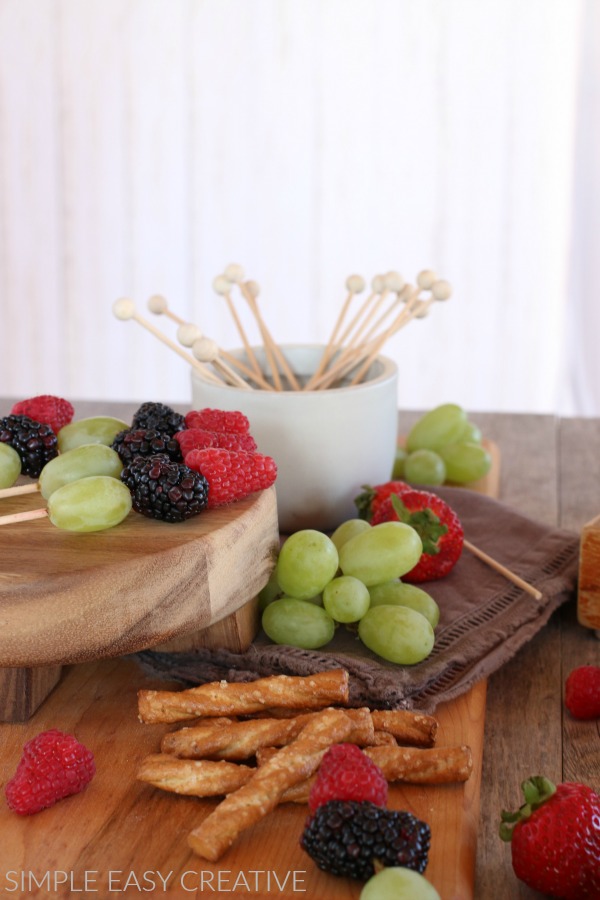 Chocolate Fondue Dippers
What you serve with your chocolate fondue is totally up to you. Here are a few suggestions –
Fruit – berries, grapes, pineapple, oranges – really any firm fruit works great
Pretzels – I like to use pretzel sticks that are a little thicker, or square pretzels
Cookies – wafer cookies are great
Marshmallows – my favorite, you can even get flavored marshmallows which are a fun change
Pound Cake – for Christmas we used frozen Pound Cake and cut it into shapes
You will also need skewers of some kind to dip with. And you can add fruit to some of them ahead of time. I like these skewers that are used for making rock candy.
My boys love Fondue, especially for a special occasion. Over the last several years, we have been enjoying Fondue for Valentine's Day. It's a delicious treat on a special day for the whole family. And this year we had it on Christmas and New Year's Eve.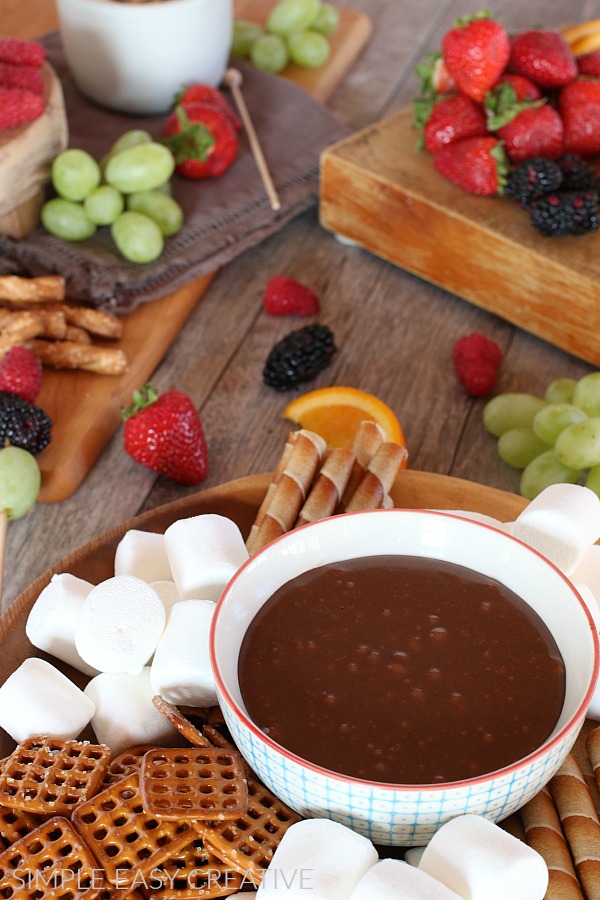 Perhaps you are Cooking for Two for Valentine's Day, Fondue is perfect. And for dessert, Chocolate Fondue with Marshmallows, Fruit and Cookies for dipping.
Looking for more easy fun treats? These Fondue Recipes are always a hit! Click on the photo for the recipe –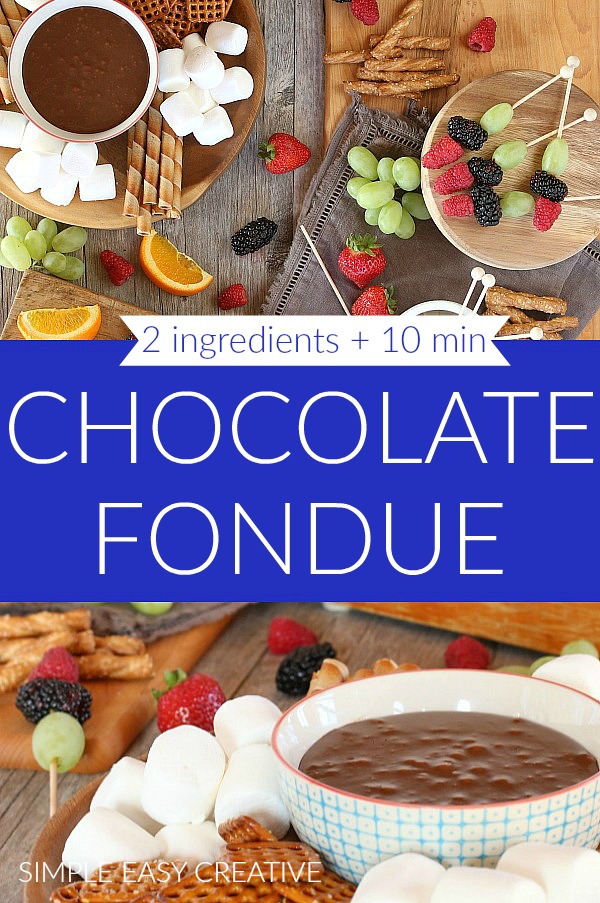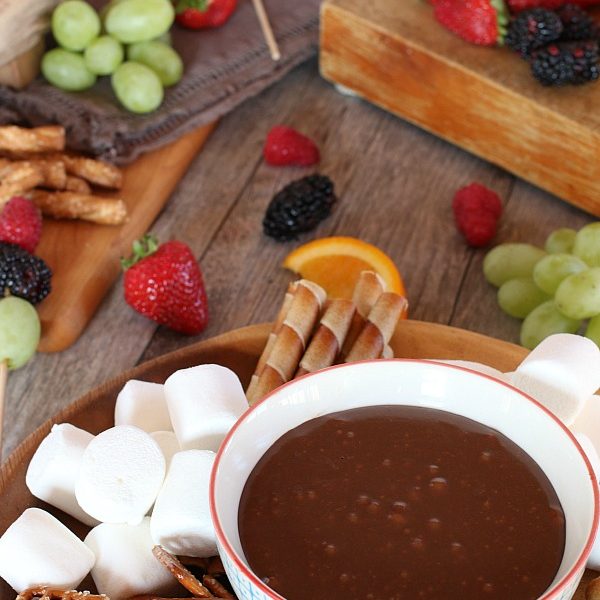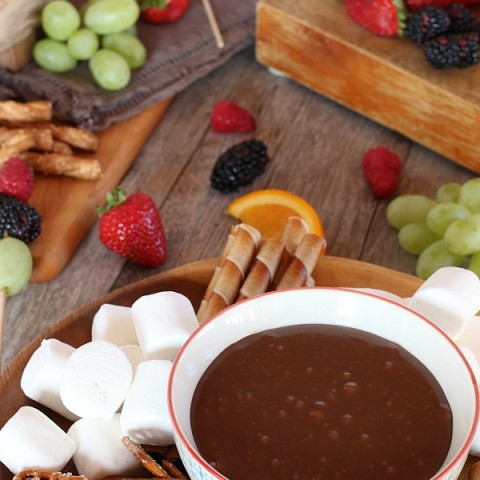 Chocolate Fondue
Yield: 2 cups

Prep Time: 2 minutes

Cook Time: 5 minutes

Total Time: 7 minutes

Let the fun begin with this 2 ingredient treat for any occasion.
Ingredients
1 can (14 oz) Sweetened Condensed Milk
1 1/2 cups Chocolate Chips (semi-sweet or milk chocolate)
Instructions
Combine ingredients in a small saucepan on the stove
Stir and cook over medium-low heat until chocolate is melted and mixture is smooth
Transfer chocolate to Fondue Pot or serving bowl
Serve with Marshmallows, Strawberries, Pineapple and/or Cookies