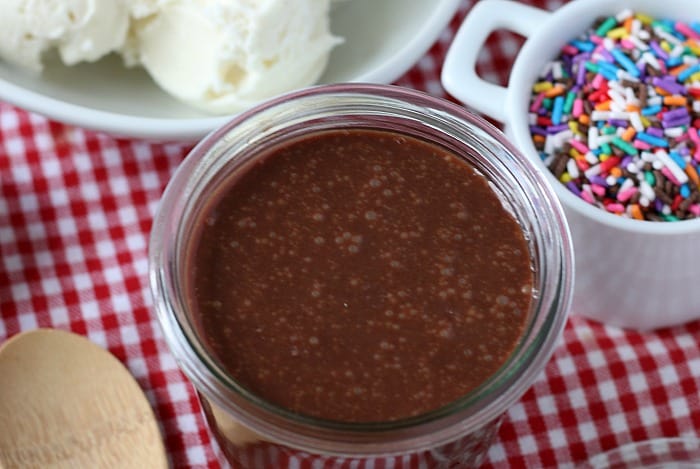 This Hot Fudge Recipe is as easy as…1 – 2 – 3! Only three simple ingredients, about five minutes of your time and you have rich and creamy Hot Fudge Sauce! And even better, it makes a perfect little Christmas gift!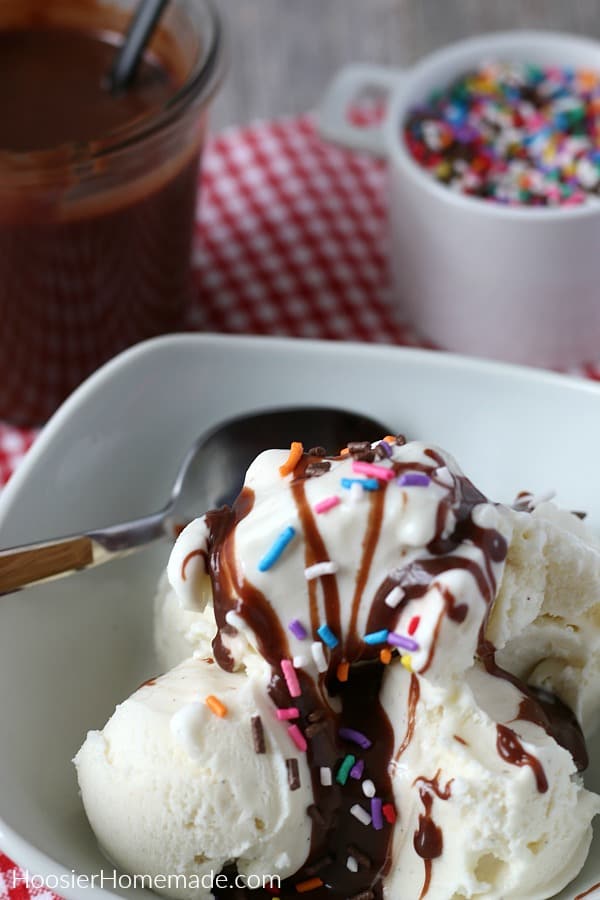 Hot Fudge is one of those recipes that is so surprisingly easy, you wonder why you haven't made it before. And I'll go as far to say that it should be a staple recipe in your kitchen.
It takes only 3 ingredients, that you probably have in your kitchen, and about 5 minutes of your time. That's a win-win in my book!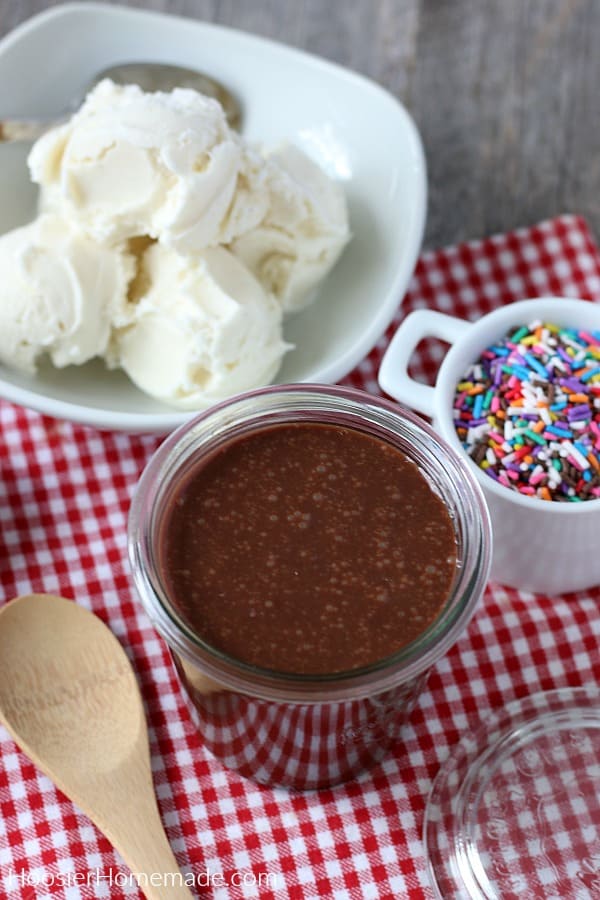 While this hot fudge recipe is super easy to make, I think the thing I like most is how you can customize it to the chocolate you like best. I'm a milk chocolate lover myself, but many people like dark chocolate. So with a simple switch of chocolate, you can a different taste to whatever you like.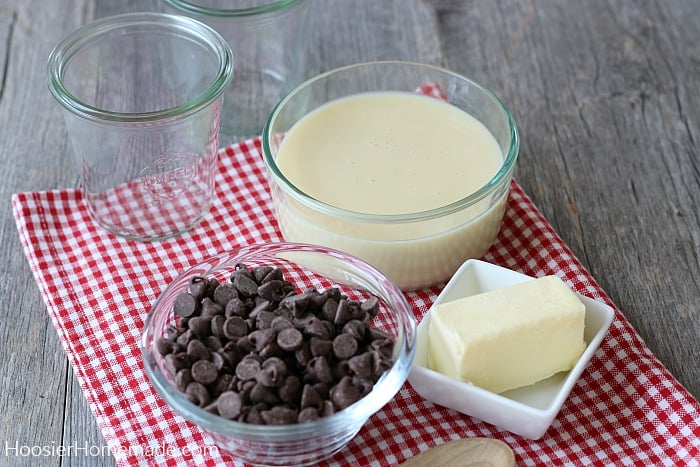 Hot Fudge Recipe
Ingredients
Chocolate Chips – your favorite will work just fine, I used semi-sweet, however I have also used milk chocolate in the past for a creamier version
Sweetened Condensed Milk – this comes in a can and you can find it in the baking aisle at your grocery store
Butter – real butter, not margarine
Kitchen Essentials Needed
Heavy Saucepan
Measuring Cup
Rubber Spatula
Jar with Lid to store Hot Fudge Sauce
To give the Hot Fudge Sauce for a gift, you may also need small decoration to go on the jar, a tag and maybe other food like Ice Cream, whip cream and sprinkles.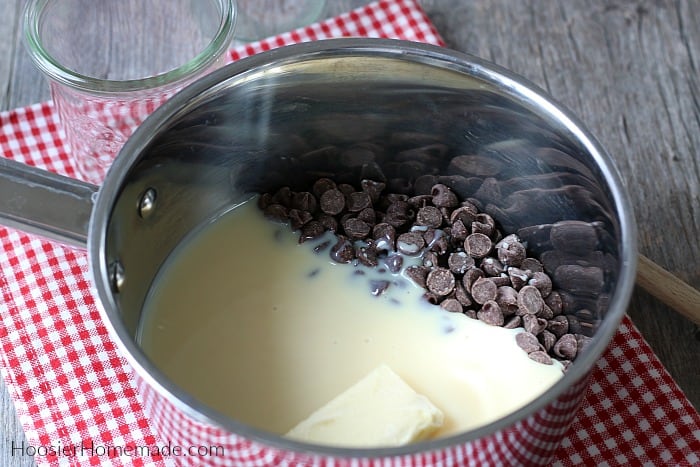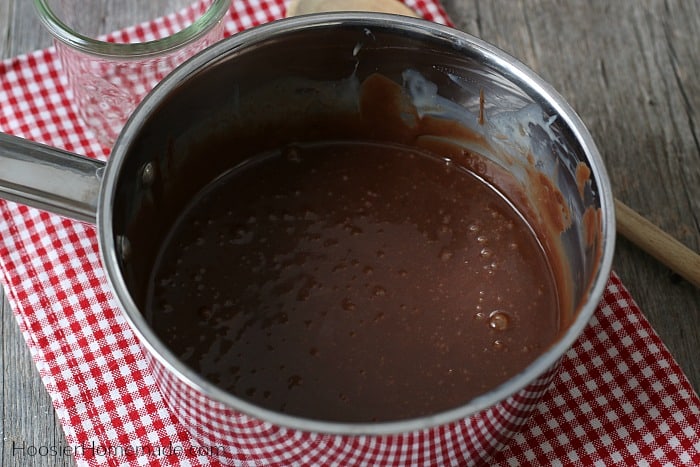 How to Make Recipe for Hot Fudge
Making this Hot Fudge Recipe is SUPER easy.
Combine all ingredients in a small saucepan and heat until all ingredients are melted, smooth and creamy
Let cool slightly, serve immediately or store in a container in the fridge for up to a month
To reheat, spoon into a microwave safe bowl and heat until smooth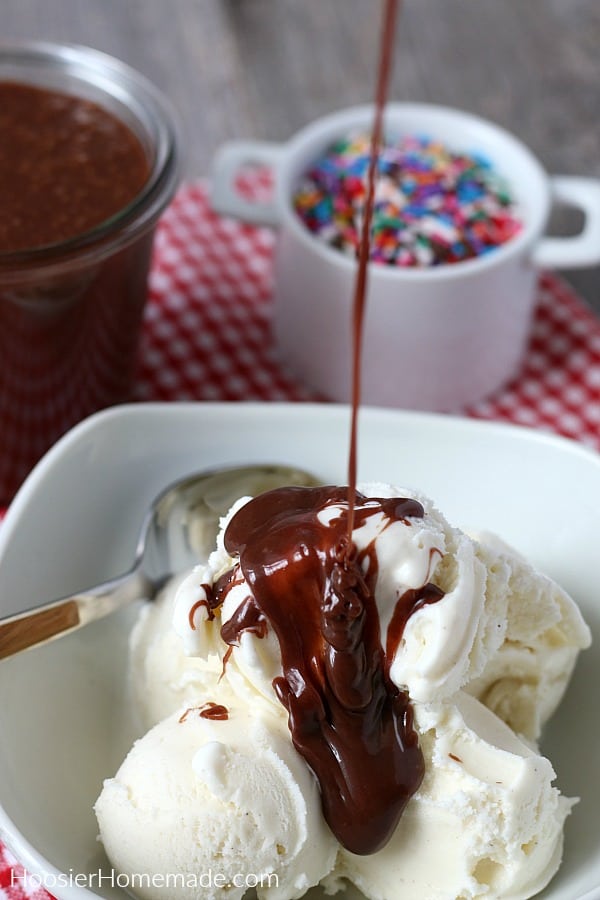 In my opinion, Hot Fudge Sauce is one of those necessities for Ice Cream – well and maybe sprinkles!
Ditch the store toppings and make your own Hot Fudge and Caramel Sauce for your next ice cream bar.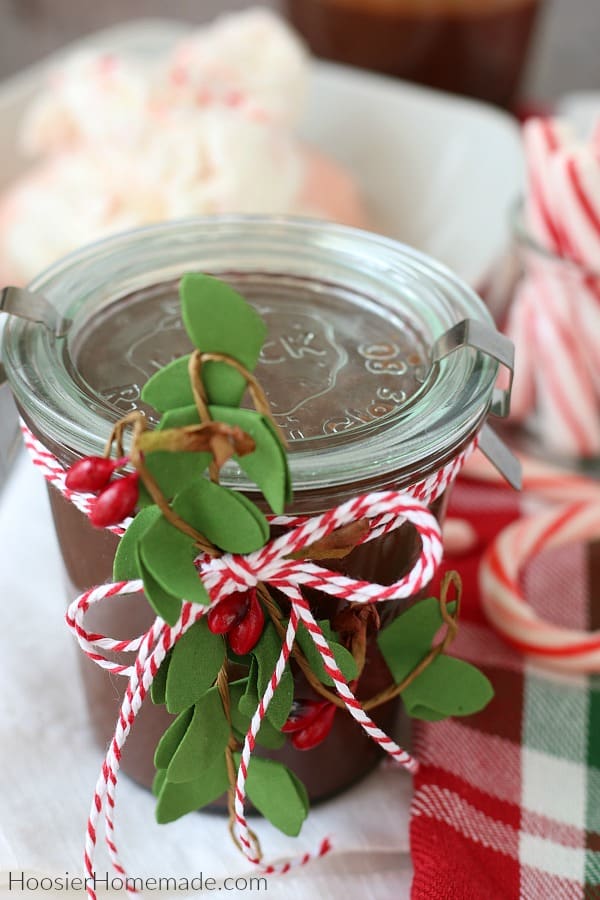 It doesn't get much easier than this Hot Fudge Recipe in a jar decorated for a Christmas gift. You can also add the jar to a basket with ice cream (or a gift certificate to an ice cream shop), and other toppings like Homemade Caramel Sauce. And don't forget the sprinkles!
Follow along with the 100 Days of Homemade Holiday Inspiration for more simple recipes, easy crafts, homemade gift ideas, decorating tips and much more!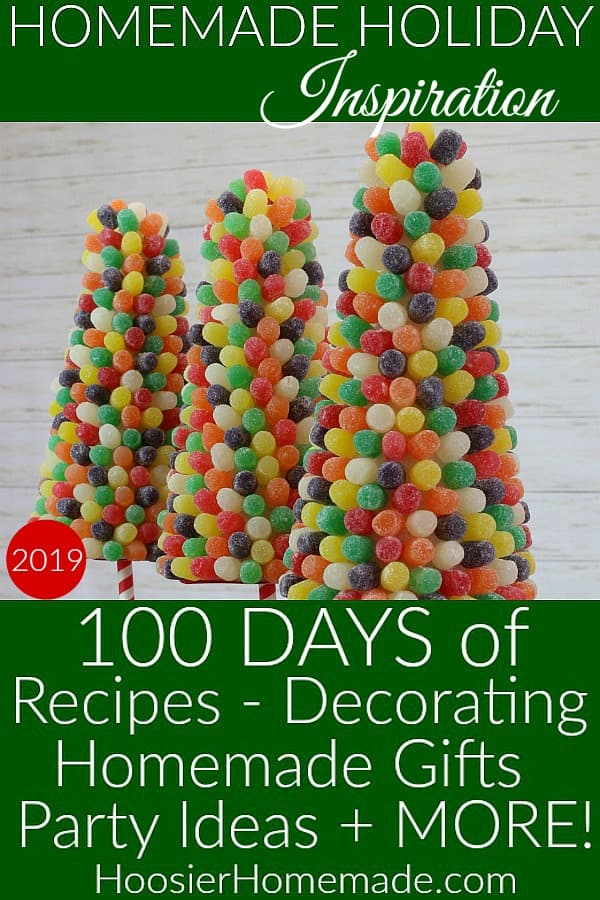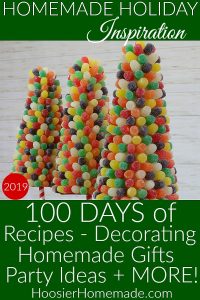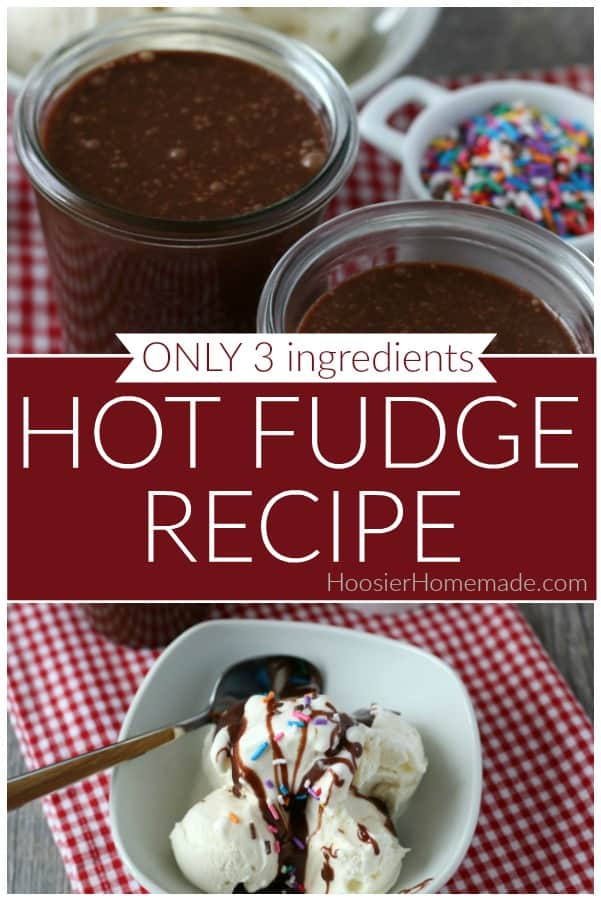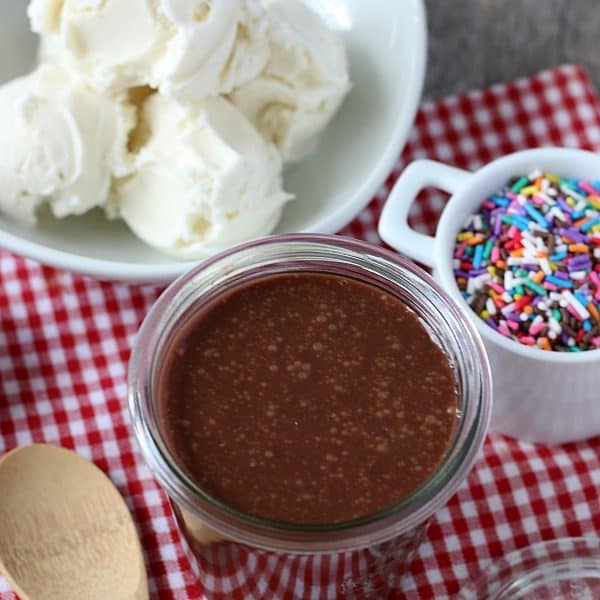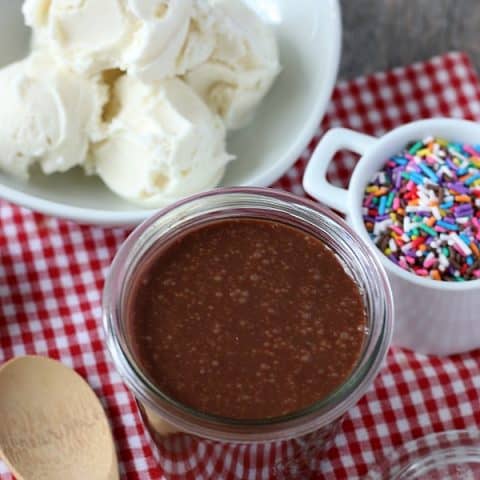 Hot Fudge Recipe
With only 3 ingredients and about 5 minutes of your time, you can have this Hot Fudge Recipe ready to enjoy!
Ingredients
1/2 cup chocolate chips, your favorite semi-sweet, dark, milk, whatever you like
1 can (14 oz) sweetened condensed milk
1/4 cup butter
Instructions
Add all ingredients to a heavy saucepan
Heat over medium heat stirring constantly until all the chocolate is melted and sauce is smooth
Remove from heat and let cool slightly
Add to jar with lid
Serve immediately or store in refrigerator up to 1 month